Why Night Creams Are Crucial for Beautiful Skin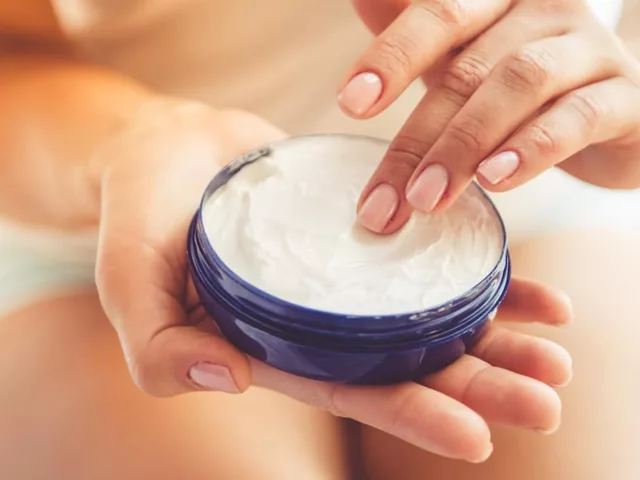 A celebrity dermatologist advises.
Dr. Stuart Kaplan, M.D., has been treating celebrity clients at his dermatology practice in Beverly Hills for almost thirty years. His own skincare line,
KAPLAN MD
, serves up clinically proven ingredients of the highest quality in innovative blends. The goal? Quite simply, to feel confident in your own skin. We caught up with Dr. Kaplan to hear his tips for achieving perfect skin including how to maximize your nighttime routine to wake up with refreshed and dewy skin.
Q&A with Dermatologist Stuart Kaplan, M.D.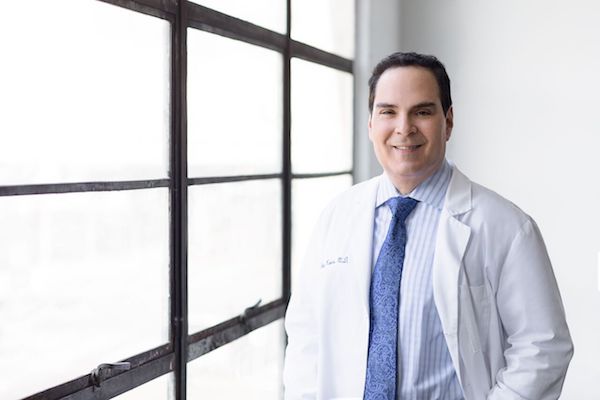 Let's start with the basics. What's your ideal daily skincare routine? 
For either morning or night, I always believe that proper cleansing and toning is the most critical step to any skincare regimen. It sets the foundation for my entire routine. Without proper cleansing and toning, you're leaving layers and layers of dead skin cells and buildup on the surface of the skin. That means any moisturizer or serum you apply later won't have complete access to your skin, and it'll be a waste.
I always recommend using a sulfate-free liquid soap (never a bar) to cleanse your skin, followed by an alcohol-free, pH balancing toner. I'd also recommend using a mild skin scrub three times a week to help increase cellular turnover.
Does exfoliating really make that big of a difference?
Think of it like tilling soil in a garden. If you sprinkle fertilizer on your plants, and never till the soil, the ground gets very compacted and it takes forever for the water to seep down to the roots. However, if you till the soil before you sprinkle the fertilizer, not only does the fertilizer have easier access to the roots, but the water can flow to where it needs to go. Cleansing is like watering your plants daily, and exfoliating is like tilling the soil before you water your plants. 
Which supplements do you take for skin health? 
I use vitamin D (to avoid unnecessary exposure UV light), omega-3 fatty acids, and turmeric. There's a lot of debate on which supplements work best, but I feel that these are the best for me
How much does sleep affect our skin?
Lack of sleep affects the entire body; but unfortunately, symptoms on our face are the most visible. Not getting enough sleep is usually caused by several stress factors, all of which lead to a haggard appearance and a dull, lackluster complexion. There's a reason why they call it beauty sleep!
Sleep is essentially your body's own natural healing cycle. For skin, it is during this period of uninterrupted rest that allows for maximum cell renewal, repair, and regeneration. This is the main reason why a nighttime skincare regimen is so crucial. You want to put the best ingredients on your skin before you go to bed. It's where products stay on for the longest, uninterrupted length of time, without exposure to external elements such as UV rays and air pollution. If formulated correctly, those ingredients should work in harmony with your body's natural healing cycle to maximize and enhance skin-cell renewal and repair, for healthier, more youthful-looking skin.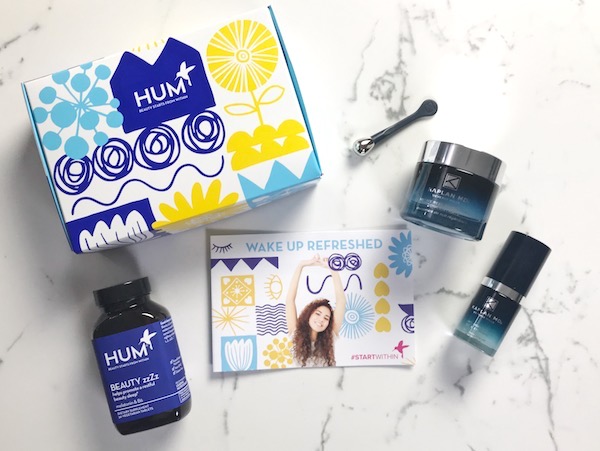 We shared samples from your Kaplan MD skincare line with our members. Can you tell us about the items we included?
One is the Night Replenishment Concentrate. I formulated it with the most complete combination of patented peptides and antioxidants. It truly works to replenish, rejuvenate and revive the skin while you sleep. First, it contains 22 certified organic extracts and three plant stem cells to replenish critical moisture. Then patented Matrixyl Synth'6 helps stimulate all six levels of cell regeneration and collagen synthesis for skin elasticity. Finally, it contains Juvinity, which uses Nobel Prize-winning telomere technology to actually delay the aging of skin cells. The genius of this product is all the thinking of the best combination of ingredients has been done for you. It's like a nighttime multi-vitamin for your skin.
The other item is our Intensive Eye Concentrate. I created this one to address the top three concerns about eyes (both for my patients and myself): sagging skin, puffiness and under-eye circles. I couldn't find a product that contained ingredients that addressed all three issues, so I created it instead. It's incredibly difficult and expensive to formulate multiple active ingredients in one bottle. But it was essential that I create one product that I could use everyday, that combined all the best ingredients my skin needs, in a single simple, powerful product.  
Learn more about KAPLAN MD online and follow them on social. Interested in becoming a HUM member? Start with our 3-minute quiz to get personalized recommendations and free beauty samples delivered to you each month. 

Zena Wozniak
July 16, 2018
More like this