What To Expect At Your First Skin Laundry Appointment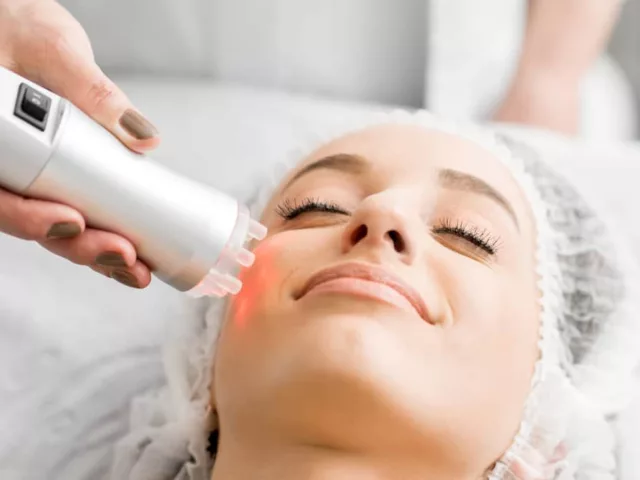 Yes, you'll have to wear those funny little goggles.  Curious about the ins and outs of laser and light therapy for skin? We've got answers!
Skin Laundry
Founder, Yen Reis, answers all of our questions on this much-raved about beauty treatment from the future.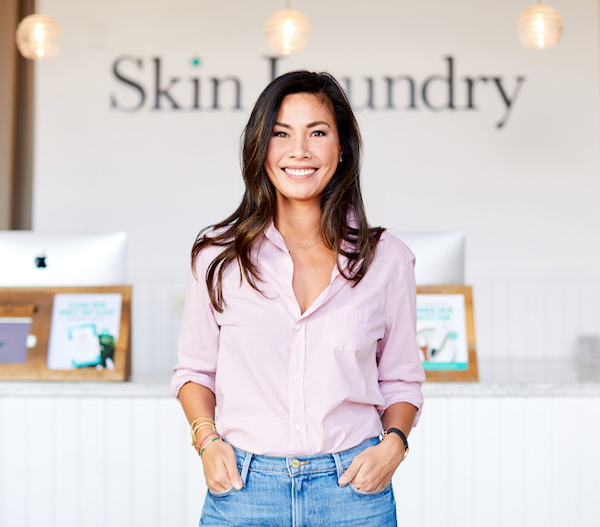 What are the benefits of SKIN LAundry's Laser and light treatments?
We see a lot of remarkable benefits for laser and light treatments in our practice! Some of treatments are designed to deep clean, brighten and tighten your skin, while others produce more dramatic, long-term results. For example, it can help with reducing sun damage and fine lines, clearing acne or even stimulating collagen production.
How does it work?
We use a proprietary two-step system. First, we use a YAG laser to give your skin a deep, professional clean by vaporizing oil, dirt, bacteria and toxins – anything clogging your pores. The same laser penetrates deep into the layers of your skin to stimulate collagen and elastic production, break up pigment, reduce pore size and sebum production. The second part of your treatment, IPL (Intense Pulsed Light), is more superficial and targets redness, brown spots, inflammation, and bacteria on the surface of your skin. When these two skincare technologies act together, they produce amazing results.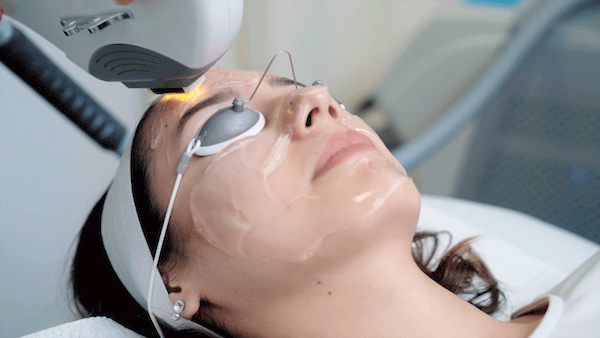 What should first-time users expect?
After you check-in, you are taken to a treatment room by one of our laser specialists. Once inside, we thoroughly cleanse your face and place protective eye goggles over your eyes.
Then, one of our highly trained healthcare professions performs light therapy treatment. First, we use a handheld device that delivers a pulse of YAG laser light over your face. It feels like a tingling sensation on your skin that is noticeable,  but not painful. After the laser, a layer of cooling gel is applied to your face to start the next step, IPL (Intense Pulsed Light). The IPL delivers high-intensity pulses of broadband light that help reduce redness, even out skin tone, diminish broken capillaries and destroy light-sensitive acne-causing bacteria. You will notice a bright flash of light and a slight warm sensation during this step.
Finally, we cleanse the skin again to remove the cooling gel and apply our toner and daily moisturizer with SPF 35. The entire procedure takes less than 15 minutes.
How long until you see results?
One treatment alone will show noticeable improvements in cleansing and brightening your skin. However, we recommend regular treatments to achieve more dramatic, long-term results in clarity, tone, elasticity and texture over time.
What is the difference between at-home light therapy devices and the ones Skin laundry uses?
Our light therapy devices are medical-grade, meaning only medical professionals are qualified to administer the treatments. Because they are stronger devices, the treatment is more effective and yields better results more quickly than any at-home device.
To learn more about the benefits of light therapy, visit Skin Laundry's website or better yet – book an appointment to find out first hand!
More like this