How to Have an Anxiety-Free Valentine's Day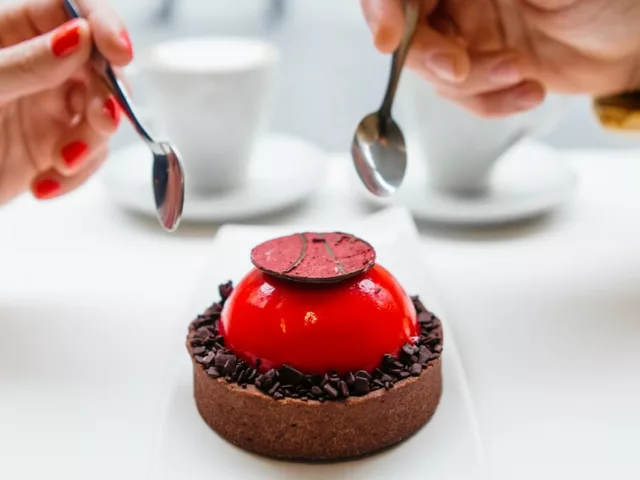 Whether single or not, here's some food for thought on how to have an anxiety-free Valentine's Day.
I'm not here to bash the holiday of love. I
love
love. But what I don't love is the Western cult-like hype that's turned old St. Valentine's Day into a day of angst and frantic spending. According to the National Retail Federation, the US alone spent
$20 billion
on the holiday last year. Frightening! Now that you have that properly upsetting statistic, let's dial things back. Whether you're coupled up or not, anxiety is often a reigning feeling associated with this day. You might have prevalent fears of disappointing your partner, having your partner disappoint you, or feeling alone or unloved. Hence why V Day evolved into the most dreaded Hallmark holiday on the calendar. Keeping your cool on Valentine's Day (and the week leading up to it) requires some gratitude and separation from the hype. Here are a few simple ways to make that happen.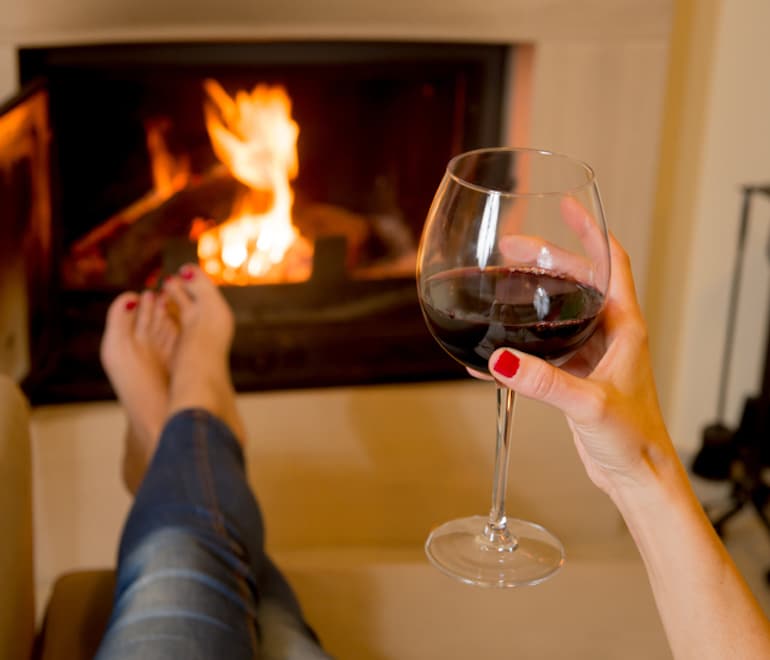 5 Strategies for an Anxiety-Free Valentine's Day
1. Set Expectations
Do some self-reflection, then talk to your friends or partner about what Valentine's Day means to you. If you're in a relationship, discovering how your significant other feels about the holiday can be crucial in setting up your own expectations (or tempering theirs). Once you meet on common ground, any surprises will only be pleasant ones, and not the shock of a letdown. If you, like many others, are spending Valentine's Day alone, understand that this holiday may not necessarily hold any meaning to you at this moment in time. And that's completely normal. Treat yourself… or don't. Either way, just don't be hard on yourself.
2. Make a Plan
Whether you're alone or with a partner, make a plan for the day. We understand that in some partnerships, Valentine's surprises are custom, and planning doesn't always pan out for both parties in those scenarios. But otherwise, knowing where you'll go to dinner, or whether you'll
stay in and cook
, go to a movie or a picnic, you'll be prepared for what to expect. From there, you can eliminate the anxiety of doubt—not to be confused with butterflies and childlike crushes. If you're alone on this day, plan a dinner with friends, call your mom, watch a movie, or
draw a bath
. It gives you structure so you're not tempted to hunch over your phone and bitterly review friends' tribute posts on the 'gram. Galentine's day is a great way to celebrate loving friendships and gather loved ones together, but it doesn't have to be just gals. Get your buds together the day of, the day after, or whenever to celebrate the worthy relationships you already have.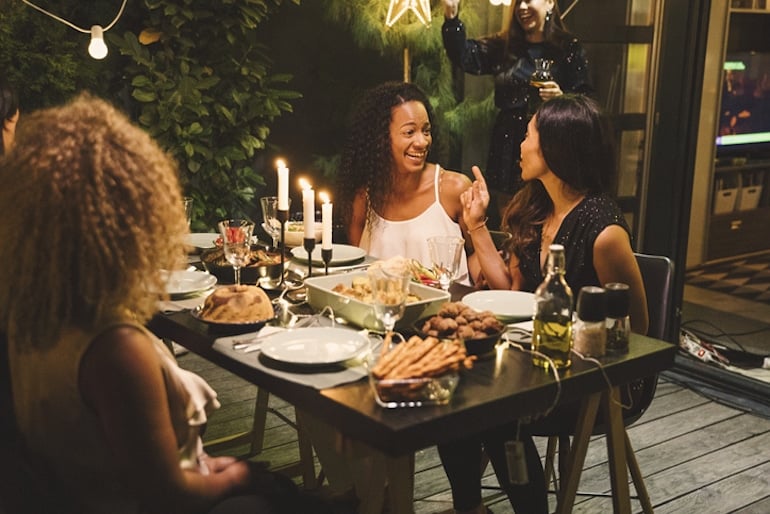 3. Get Off Social Media
Most social media apps have turned into humble (and not-so-humble)
brag platforms
. Thus Valentine's Day is bound to spur some over-the-top posts from influencers and even friends who have made extravagant gestures for the sake of a share. Don't fall for it. Don't anguish over the scrolling of tiny high-def images speckled in pink and red tones, whether to make sales or get likes. You can appreciate everyone else's love any other day of the year. However, drawing comparisons about your own relationships, or lack thereof, on this day is unproductive. Instead, make it a day about self-love by turning inwards and focusing on your own relationships—with yourself, or others.
4. Create a List
Because this holiday is about love, we don't see why it has to be limited to romantic love! You can love your pets, your family, your friends, your hobbies, your home,
yourself
, etc. Make a gratitude list of all the things in your life that bring you joy, fulfillment, or pride, and celebrate them privately or with others. Bonus:
Practicing gratitude
can improve your relationships, increase self-esteem, and reduce stress.
5. Move Your Body
While we support fitness as a staple year round, make it a priority this Valentine's Day. Moving your body first thing in the morning gives you a boost of endorphins that last all day to
keep your mood and energy up
. Exercise also
lowers levels of cortisol
, aka your body's main stress hormone. Your cortisol levels stay spiked under chronic stress, messing with your mood, sleep, energy, decision-making abilities, and inevitably your emotions. Alternatively, some gentle movement in the evening can also be relaxing. A yoga class near sundown can also release endorphins and lower cortisol, while allowing you to reap the rewards of communal bonding. Such group exercise classes can help lull you into
dreamland
without a second thought given to roses and chocolates.
More like this