Take the next 21 days to commit to your goals. Join us for our healthy detox challenge by incorporating these food and drink combos into your diet.
HUM Healthy Detox Challenge
Cleanse your body and mind with these cleansing drink + food pairings!
Healthy Detox Prep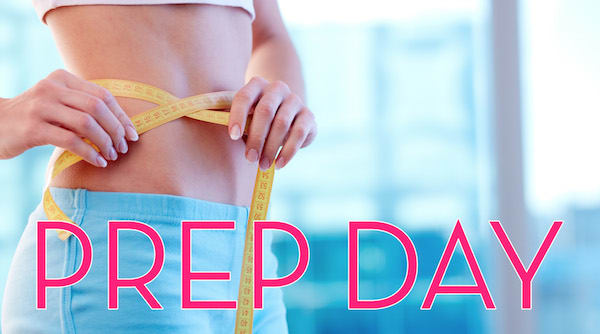 Use today to commit to the upcoming 3 weeks. Here are a few tips to help prepare for your commitment to health & wellness.
– Know you're not in it alone. Follow along with the HUM community on its 21 Days of Detox on social media using #startwithin to share tips, progress + healthy detox recipes!
– Look ahead at the upcoming daily recipes to see what you might need to pick up from the store. To minimize costs, feel free to repeat your favorite days, but vary them and the recipes you use enough to keep things interesting!
– Eliminate processed foods as much as you can. This will be key in allowing your system the benefits of these snack + drink combos without re-toxing your body.
– Also see where glutens, sugars and dairy can be cut out. Feel inspired to commit these 21 days to treating your body to the most nourishing nutrients.
– Bring out your inner chef by finding inspiration in the food + drink recommendations. Each day see what new recipes you can create with the food of the day (or be inspired by tons of Nutritionist-Approved recipes here). One study we did on waist size + healthy habits showed that those who regularly cook for themselves fit into skinny jeans more so than those who don't. So whip out your chef's apron and bon appetite!
– While you want to prep physically, you also want to prep mentally! Create inspiration so you won't lose sight of your health and wellness goals: journal, paint, or Pinterest your way to a visual representation of your new year goals. Print out our calendar, or design one of your own and follow along!
– Most importantly, don't think of any of this as deprivation. You are liberating your liver, your kidneys, your bowels, your lymphatic system all from the toxins that weigh it down and weigh you down.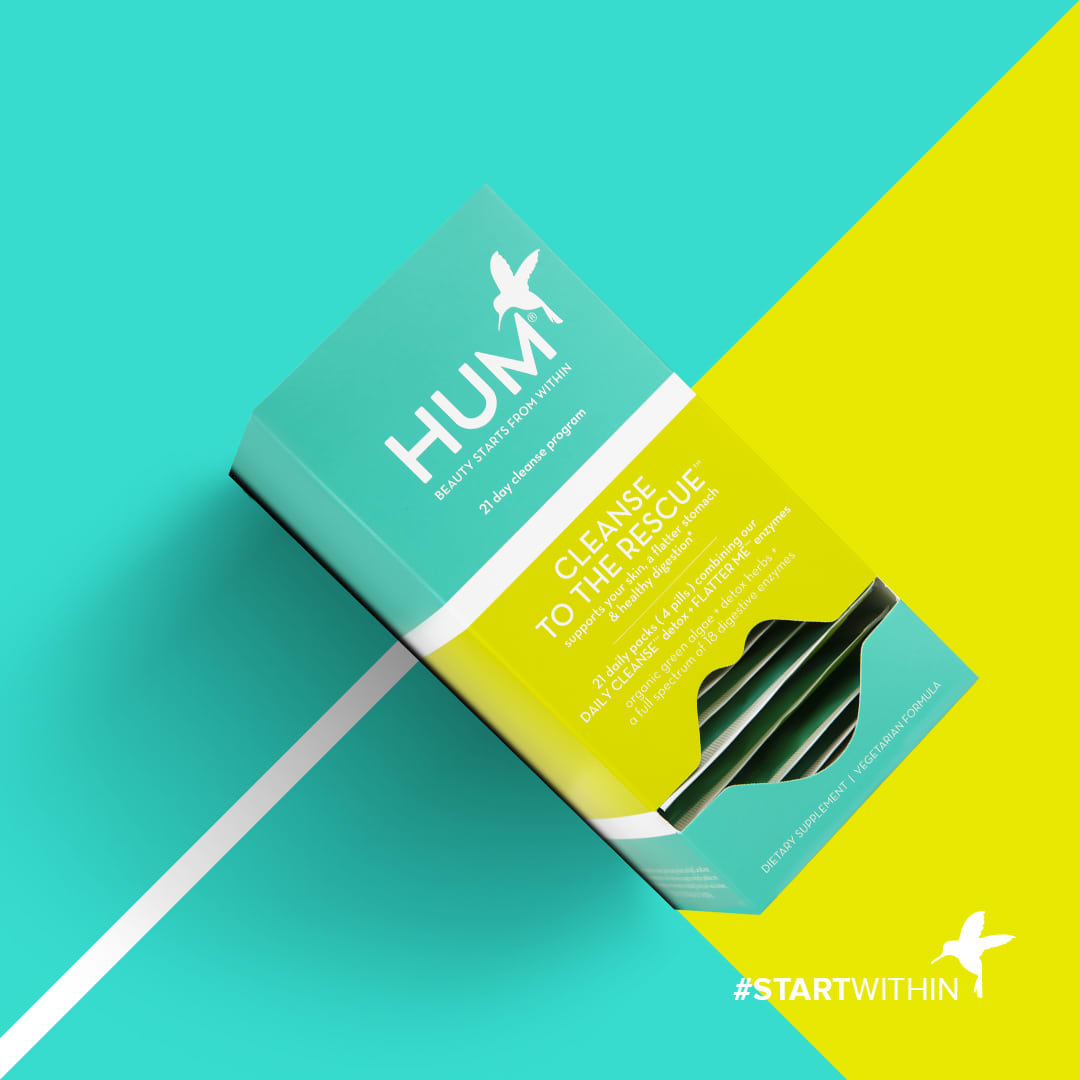 – Pro Tip: Combine with HUM's 21 Day Cleanse to the Rescue for detoxing minerals, herbs and botanicals plus digestive enzymes. Get extra slimming, digestion and cleansing support for your first 3 weeks of the new year!
HUM Healthy Detox Challenge: 21 Days
For the next 21 days, add the food and drink of the day to your diet, ideally replacing unhealthy snacking: sugars, processed fats, excessive alcohol or caffeine. Note that this isn't meant to be ALL that you eat in a day. Rather it is a healthy detox support system to provide your body with the tools it needs to flush out harmful toxins.
Ready? And we're off!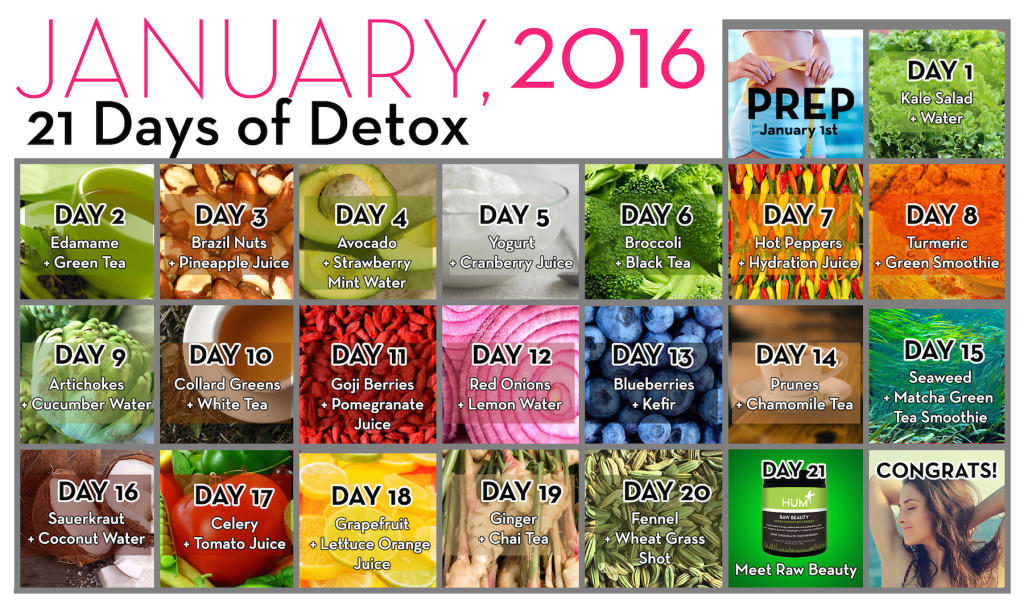 Day 1: Eat a Kale Salad + Drink 8 glasses of Water
Water should be your primary beverage during any cleanse, as toxins cannot leave the body without plenty of water to flush them out. Aim for at least 8 glasses a day. Combine your water with Kale, a 'superfood' high in fiber. Fiber helps detoxify the digestive tract and can strengthen the liver's ability to remove toxins.
Day 2: Eat Edamame + Drink Green Tea
Green Tea is packed with antioxidants. This cleansing tea is a gentle diuretic that can help relieve the body of toxins and reduce bloating. Green tea also contains a special compound that helps speed up the metabolism. In addition, today snack on edamame soy beans boost your kidneys' ability to remove toxins from the body.
Day 3: Eat Brazil Nuts + Drink Pineapple Juice
Pineapple juice helps boost energy, improves digestion and has anti-inflammatory properties. Snack on brazil nuts, rich in selenium to help clear toxic mercury out of the body.
Day 4: Eat Avocado + Drink Strawberry Mint Water
Strawberry and mint infused water is a delicious blend and one of our most refreshing favorites. Simply slice a few strawberries and add a few sprigs of mint to some water and chill for one hour for this refreshing cleanse. Meanwhile, avocados provide heart-healthy mono-unsaturated fats. These are anti-inflammatory and can reduce damage caused by inflammatory saturated fats.
Day 5: Eat Yogurt + Drink Cranberry Juice
Unsweetened cranberry juice supports a healthy urinary tract. Just make sure to avoid the highly sweetened varieties with added sugar. Yogurt (unsweetened and plain) contains probiotics that benefit your digestion, skin and immunity.
Day 6: Eat Broccoli + Drink Black Tea
Black Tea is rich with antioxidants and can cleanse the kidneys due to its diuretic properties. Broccoli contains a powerful antioxidant as well, researched for its ability to reduce the risk of cancer.
Day 7: Eat Hot Peppers + Drink Hydration Juice
Ultra hydration juice blends 2 cucumbers, 2 apples, 1/2 cup of strawberries and a few leaves of mint. Combine for a delicious beverage that helps reduce bloating and remove toxins. Spice up your day with some hot peppers. They contain capsaicin, which helps boost the liver's ability to detox. Add them to salads, cook them with your favorite protein, or even add them to your juice if you're feeling daring.
Day 8: Eat Turmeric + Drink a Green Smoothie
Green smoothie blend provides you with fiber, plenty of detoxifying antioxidants and healthy fats. It helps keep you fuller longer to prevent overeating or snacking on unhealthy foods. Blend 1 cucumber, 2 cups of spinach, 2 green apples, 1/2 avocado with a little almond milk or non-citrus juice. Combine with turmeric, an anti-inflammatory spice to treat indigestion, liver problems and ulcers. Turmeric is a spice that can be added to rice, eggs, meats and is often found in your favorite curries.
Day 9: Eat Artichokes + Drink Cucumber Water
By adding just a few slices of cucumber to your drinking water, you get an ultra-refreshing taste while helping you achieve your daily water goal. Artichokes stimulate bile production, helping the body digest more efficiently and eliminating fat.
Day 10: Eat Collard Greens + Drink White Tea
White tea is unprocessed, unfermented tea that boasts antioxidants with anti-cancer properties. Combine with a salad rich in collard greens that help to reduce LDL cholesterol by reducing fat absorption in the GI tract.
Day 11: Eat Goji Berries + Drink Pomegranate Juice
Pomegranate juice is high in potent antioxidants that improve the look of your skin and benefit your heart health. Goji Berries are rich in vitamin C and other powerful antioxidants. These berries are so nutritionally potent they can actually repair damaged DNA.
Day 12: Eat Red Onions + Drink Lemon Water
Lemon water contains Vitamin C, a powerful antioxidant, and helps reduce the acidity in your body. Have 1 tsp. of lemon in a room temperature glass of water first thing in the morning. Onions have immune boosting and antioxidant properties to help with detoxification, especially of the liver.
Day 13:  Eat Blueberries + Drink Kefir
Kefir is full of probiotics. This yogurt-like beverage can help cleanse and regulate the digestive system. Blueberries contain a natural pain reliever which reduces inflammation and boosts the immune system.
Day 14: Eat Prunes + Drink Chamomile Tea
Chamomile tea helps reduce elevated blood glucose which can lead to nerve damage, diabetes, and poor vision. Prunes are full of sorbitol and fiber, which act like a gentle laxative helping to cleanse toxins from the body.
Day 15: Eat Seaweed + Drink a Green Tea Smoothie
Combine matcha green tea, mango and pineapple for a smoothie chock-full of powerful antioxidants — and delicious! Seaweed is naturally high in iodine, a mineral that rarely occurs in most foods. It helps regulate hormones related to weight management and energy levels.
Day 16: Eat Sauerkraut + Drink Coconut Water
Coconut water contains an electrolyte composition similar to our own blood, which can help reduce dehydration. Sauerkraut is also high in probiotics to help improve digestive function. Get some from the fridge of a health store. Ambient sold Sauerkraut doesn't have the same benefits.
Day 17: Eat Celery + Drink Tomato Juice
Tomato Juice (fresh squeezed is best) contains lycopene, fiber and water to uniquely benefit the colon. Celery is a great blood cleanser. It can even work to clear out toxins caused by environmental pollutants or cigarette smoke.
Day 18: Eat Grapefruit + Drink Lettuce and Orange Juice
Try romaine lettuce and orange juice blended in a smoothie. It will supercharge you with a ton of vitamin C and fiber. Grapefruit has a unique fiber that helps remove toxic heavy metals from the body.
Day 19: Eat Ginger + Drink Chai Tea
Chai tea is packed full of healthy spices that boost the immune system and help clear the mind. Ginger has healing properties and has been used to reduce an upset stomach and overall inflammation. In can be used as a spice, fresh in recipes or graded with sushi.
Day 20: Eat Fennel + Drink Wheat Grass Shot
Wheatgrass helps reduce our exposure to carcinogens, contains powerful enzymes with healing properties and may even help with weight loss. Fennel has antibacterial properties, is very high in fiber and super low in calories.
Day 21: Meet Raw Beauty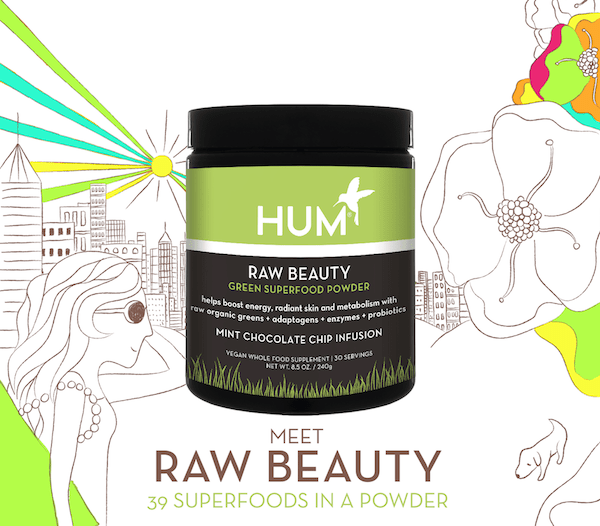 After these 3 weeks of cleansing your body with different nutrients, antioxidants, herbs, and minerals, meet HUM's newest addition to the healthy detox line up.  Raw Beauty Green Superfood Powder is the ultimate beauty snack to keep you going. Raw organic greens (chlorella, spirulina, wheat grass, kale) help nourish and cleanse from the inside out. Adaptogens and antioxidants (moringa, ashwagandha, rhodiola, and organic blueberries help protect against environmental stressors. Finally, to help boost your energy, metabolism and support digestion we added Matcha Green Tea, Organic Flax Seed, digestive enzymes and probiotics. In sum, 1 scoop of this powder mixed in with your water, smoothie, milk or non-citrus juice provides you with many of the cleansing and energizing nutrients you've been enjoying the past 3 weeks! Cheers to that.
Congratulations!
Congratulations on completing your  Healthy Detox!! Carry on with the healthy habits you've picked up, the new recipes you've discovered and the detoxing nutrients you've come to love. Share your story with us on social and make this the year you #STARTWITHIN!