7 Winter Hair Care Ingredients to Nourish Your Locks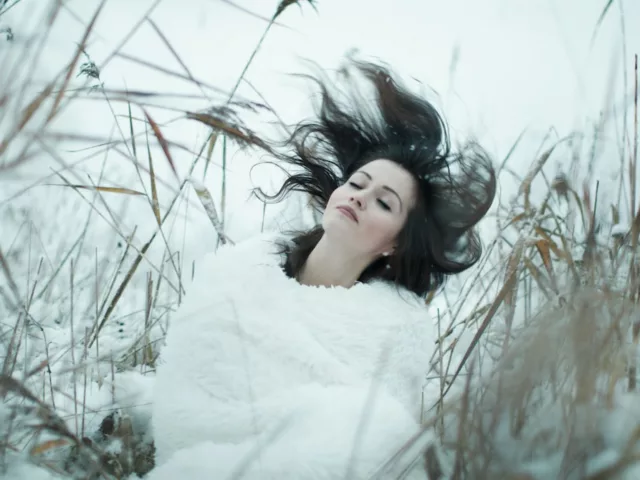 The clocks have turned back, the days are growing darker, and the temperatures have started to drop. This means one thing: Winter is coming. While the doom and gloom that we might feel at the thought of walking outside in sub-30-degree weather is nothing like what the crows experienced when the White Walkers embarked south of the Wall, it's still not pleasant—especially for our hair. Most people cringe at the thought of cold weather for the way it physically feels on the surface of the skin—and, in some cases, deep to the bone (hello, New York winters). And as beauty lovers, we can't help but consider how the chilling temps make their mark on our manes. Enter: nourishing winter hair care ingredients.
Didn't know that cold weather wreaks havoc on hair? Get this: The same way cold temperatures dry out skin, they dehydrate tresses, too. Of course, this all leads to one conclusion: It's time to go shopping for new hair products. The trick is to search for products made with specific ingredients. Namely, ones geared toward hydrating, strengthening, and nourishing hair from roots to ends.
Since that's not exactly common sense, we went ahead and reached out to two of the industry's leading hair pros for the top seven winter hair care ingredients.
7 Nourishing Winter Hair care Ingredients
1. Protein/Keratin
Protein and keratin are well-known for their strengthening benefits for color-treated hair, though it's a great cold-weather (and honestly, anytime) ingredient for all hair types. "Keratin works by smoothing down the cells that overlap to form your hair strands," says Rob Peetoom Master Stylist Linda de Zeeuw. "The layers of cells, called the hair cuticles, theoretically absorb the keratin, resulting in hair that looks full and glossy," as opposed to brittle and dry.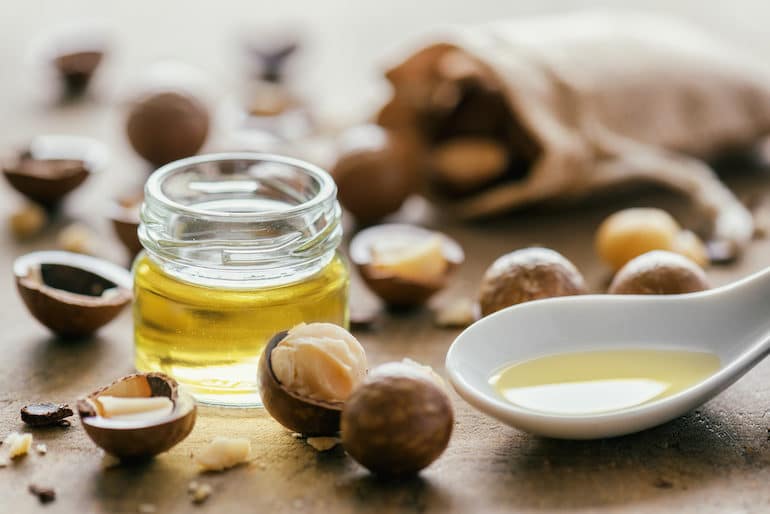 2. Macadamia Oil
"Rich in fatty acids, macadamia oil helps condition hair and add shine," says Janelle Chaplin, the Global Creative Director at O&M. Unlike some oils, macadamia oil deeply penetrates the hair shaft to work to the root of each strand. What's more, according to the Journal of the American Oil Chemists' Society, macadamia oil is rich in antioxidants. In fact, it has the highest oxidative stability and one of the longest shelf lives. As such, even though it can sometimes cost more, it lasts longer to give you more bang for your buck.
3. Antioxidants
"Antioxidants neutralize free radicals to keep hair healthy and strong," de Zeeuw explains. "Some may argue that flooding the hair with antioxidants prevents hair loss. However, certain ones like green tea and vitamins promote hair growth and prevent the follicle from shrinking." This is important for brittle strands since it keeps them from breaking and drying out.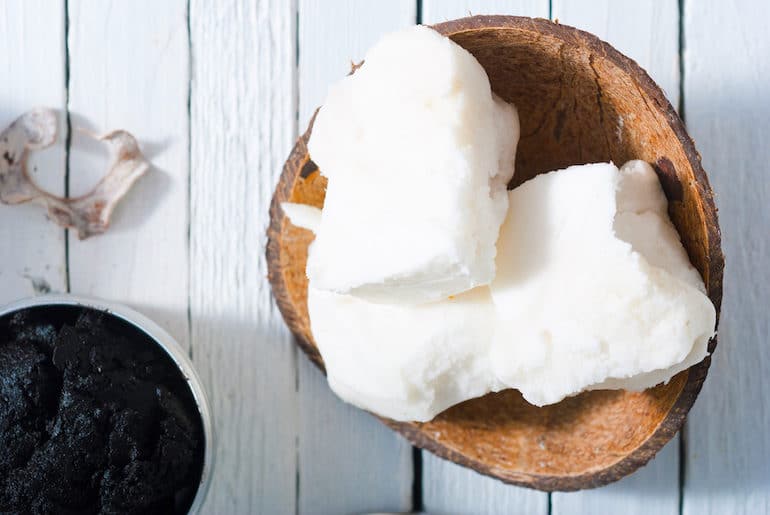 4. Shea Butter
Shea butter is praised for its dense unsaturated fatty acid profile. "Packed with vitamins E and A, shea butter helps repair and soften dry and damaged hair," Chaplin says. A 2011 study published by Rutgers University supports this claim. Luckily, it's easy to find shea butter in both hair and skin products thanks to its long-lasting, antioxidant-rich moisture.
5. Avocado Oil
According to the Aveda Hair Institute, "the oil of avocado is easily absorbed in the hair, therefore, it goes well with dry hair." Chaplin also adds that it's chock-full of natural amino acids. As a result, it delivers intense moisture without leaving greasy-looking results. Fun fact: Unlike most oils, avocado oil actually comes from the pulp of the fruit as opposed to the pit.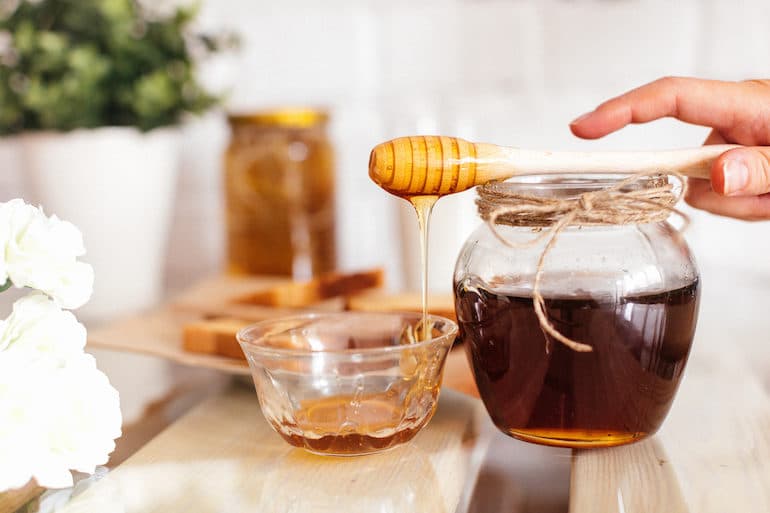 6. Honey
Yup, everyone's favorite bee-made ingredient can work wonders for hair. According to Chaplin, honey acts as an emollient that locks moisture in. What's more, its antiseptic properties help soothe dry scalps and prevent dandruff.
7. Glycerin
"Glycerin is an ingredient that binds water together," de Zeeuw says. "Naturally, this means it's instrumental in locking in moisture in conjunction with the other ingredients in your products." By checking your winter hair care ingredients list for glycerin, you can have faith in the product's ability to deeply hydrate your strands.

Rebecca Norris
November 11, 2019
More like this