How Model Shanina Shaik Stays Healthy at Home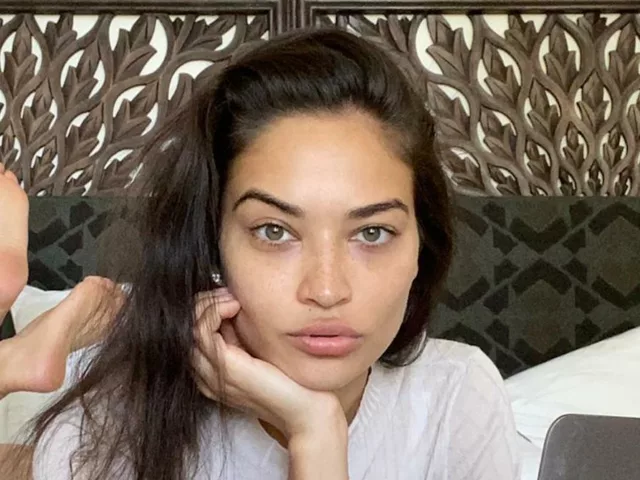 Perhaps you've seen her on the Victoria's Secret runway, or tuned in to watch her on the E! series Model Squad. Or maybe you've flipped to one of her campaigns in your favorite magazine or stumbled upon her on
the 'gram
. Whatever the case may be, Shanina Shaik is a top model whose star is only set to rise. While she's used to traveling the globe for work, Shanina has had to adjust her routine as of late. Here, she gives HUM the scoop on how she stays healthy and active while social distancing.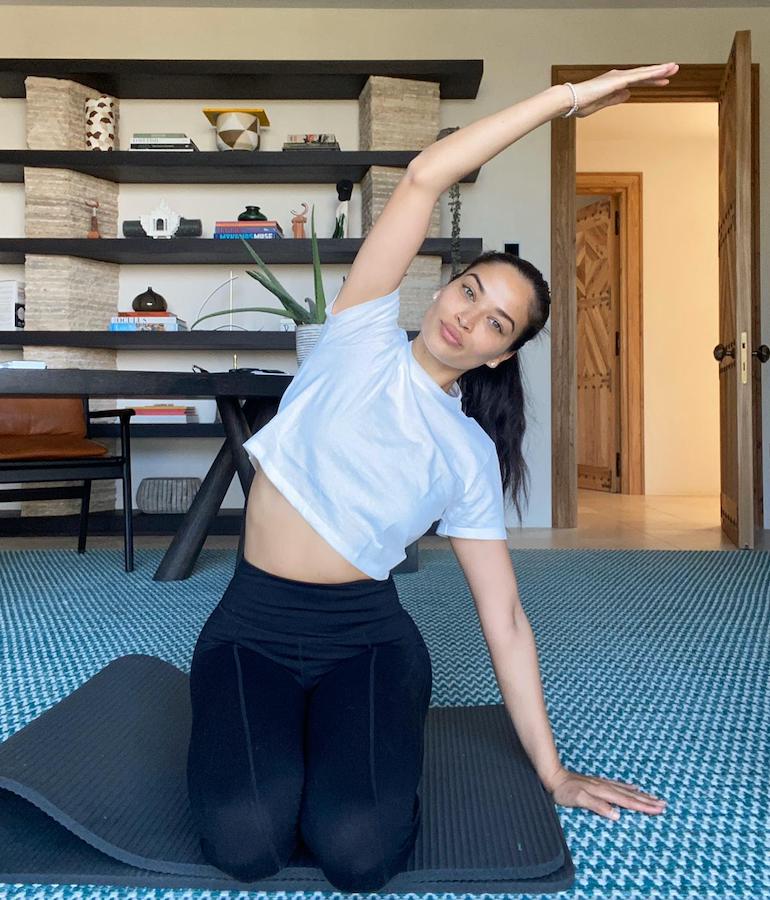 AT Home with Shanina Shaik
What's your favorite healthy meal to cook?
I love cooking a variety of meals, but roasted fish and pastas are my favorite. And since I have the extra time now, I've been testing my cooking skills. I built the courage to make Avgolemono, my favorite Greek soup with lemon, chicken, and rice. My mum usually cooks for me, and nothing beats mum's cooking! If I need to be extra healthy, I'll make a plate of 80 percent vegetables and 20 percent protein. Also, I'll cook with coconut oil instead of olive oil. For when I want to indulge healthily, I'll reach for
gluten-free pasta
or dairy-free ice cream.
What workouts are you doing at home?
I have a few favorite trainers whom I've enjoyed following over some time now, including
Melissa Wood
,
Megan Roup
of Sculpt Society, and
Shannon Nadj
of Hot Pilates. It's extremely motivating to follow their workouts, even from the comfort of home. I usually gravitate toward workouts that incorporate a lot of Pilates. My favorite moves are making small circles and stretching your legs with ankle bands. Lastly, I like to use a resistance band, pointing your feet and pulsing up and down; it's great for the inner and outer thighs.
Which self-care practice is non-negotiable?
Self-care isn't only about what you see on the outside, so I make sure to take care of my body from within. It's important to nourish my body with good food and my vitamins. By doing so, I see a huge difference in my energy, skin, and mood. I'm glowing and happy!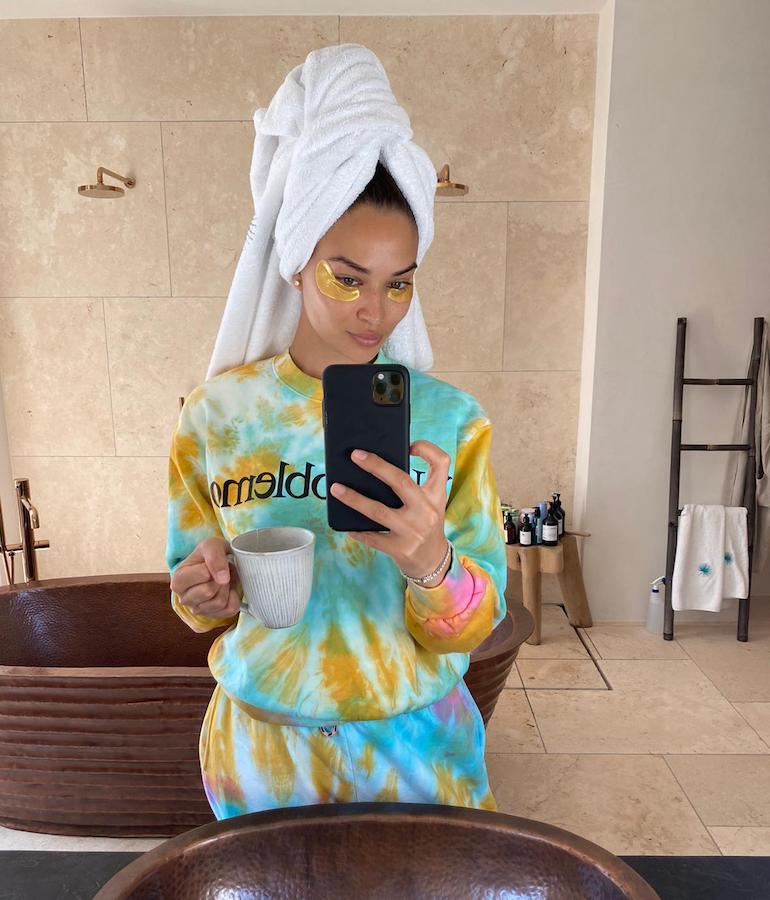 How do you make your skin glow?
First, I aim to do facials twice weekly. I also stick to a skincare regimen with these products:
How do you stay healthy and positive?
I always make sure to exercise regularly, typically every other day. I also eat a diet full of fruits (mangoes, pineapple, oranges, pears) and vegetables (sweet potatoes, cucumbers). To stay positive, do things that make you happiest. Whenever possible, I go for long-distance hikes with my dogs. Also, surround yourself with people who you enjoy and love, eat well and indulge in moderation, and find a workout that's right for you. And of course, always take your vitamins!
For extra support for health and beauty, I take vitamins C and E, including
Air Patrol
and
Red Carpet
.
How else are you passing time while social distancing?
I love a good series like Love Island and Love is Blind, though surprisingly I haven't been watching a lot of TV. Instead, I decided to dedicate this time to work on myself and study. I'm taking
MasterClass courses
on business and acting. I'm also working on manifestation. But for fun, I like to
play around on TikTok
, and for inspiration to dance, I follow
Addison Rae
.
Need to know more? Follow Shanina Shaik on Instagram.

Michele Ross
April 16, 2020
More like this