Beauty Alchemist: Q&A with Mia Belle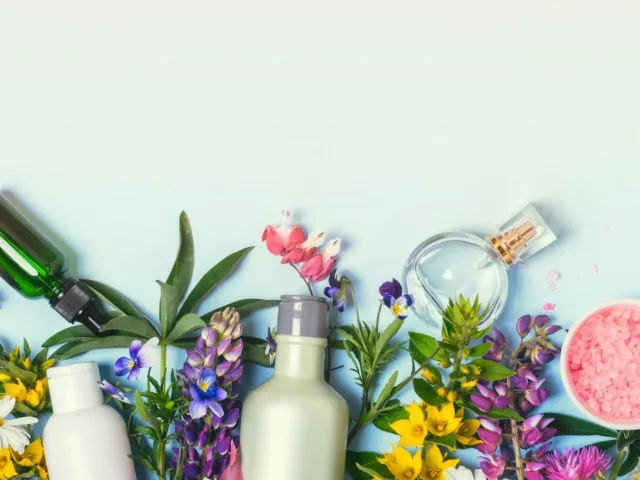 In the name of beauty, Mia Belle seeks to elevate the future of skin-care.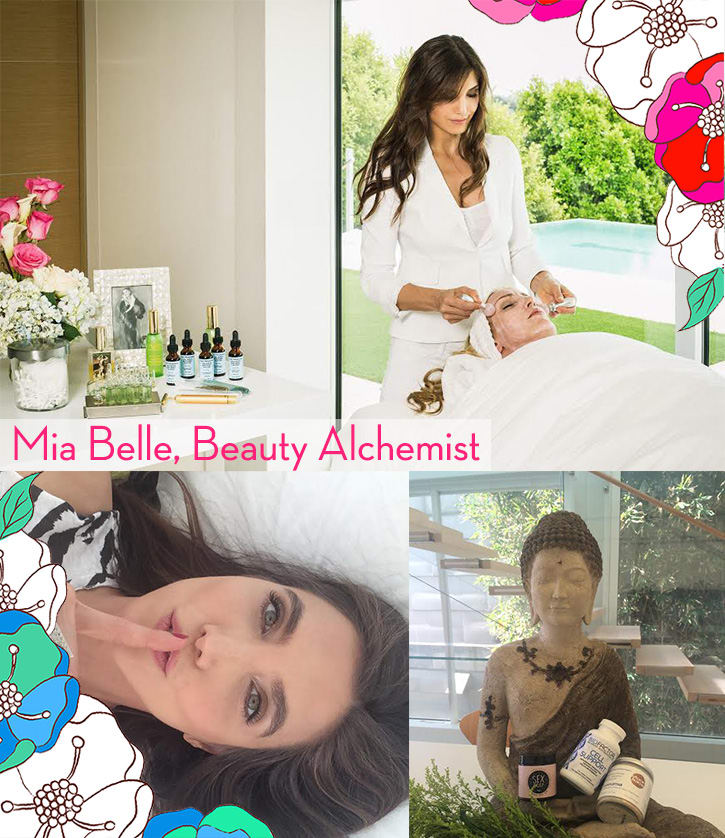 Meet Mia Belle, Beauty Alchemist
Mia Belle
is a well-traveled paramedical aesthetician with nearly two decades of experience in the fields of skin-care and preventative aging. Mia sat down with us to discuss her passion for skin-care, well being, and everything in between! Curious what a it means to be a beauty alchemist? Keep reading to find out!
What inspired your passion for the beauty industry?
As a young girl, I was always intrigued by aromatherapy and skin-care, so I began creating my own lotions and potions. I was inspired by a French aesthetician that my mother saw on a monthly basis; she was the first beauty alchemist I ever met! When I was 18, I moved to Los Angeles from Northern California to pursue acting. I began working and training at the Ole Henriksen spa, where I developed a strong passion for skin-care, product development, and the chemistry behind it all. Ole's talent and focus were impressive. I watched him build his empire on a strong foundation. I believed that I had a natural intuition for skin-care, but I wanted to create a strong foundation upon which I could build my career. So I attended UCLA and studied compound chemistry while working in the beauty and skin-care industries in Beverly Hills, focusing on product development and clinic management. I became a licensed paramedical aesthetician so that I would have hands-on experience with patients and the opportunity to truly transform people's skin. I began working as a paramedical aesthetician with one of the most highly regarded dermatologists in the country. Through my work with this doctor, I learned the importance of diagnosis and treating the patient holistically. For example, I was taught that it's important to understand where someone is from, including their ancestry, as it can influence their diet, digestion, and product sensitivities. All of these small details have a major impact on the skin! Currently, I'm focused on creating bespoke treatments combining esoteric, holistic principles with the most advanced scientific modalities available. I develop customized and results-driven professional treatments and products for my patients.
What's your daily beauty ritual?
I'm a strong believer in mind over matter. I start my day by centering myself and mediating to recharge my body; I'd describe it as a vitality-charging meditation. I follow my meditation with kundalini or yoga stretches to activate my cells and get qi and blood flowing. Personally, less is more with my skin. I use an enzyme cleanser for light exfoliation and then apply all my good "skin foods." For my body, I use a body buffer three times a week and apply a hyper-hydrating serum to keep the skin on my body in shape. I believe in experimenting with products and treatments in order to find what works for you. At night, I don't use heavy oils or creams, because I believe that the skin needs to detox and repair, just like the digestive system. I don't like eating too much or too heavily before bed.
What's your # 1 beauty food that you could never live without?
Right now I love lucuma for its anti-inflammatory and anti-aging benefits. I like to add it to my smoothie or simply with warm water. It's delicious and versatile. I also love vegan soups made with homegrown vegetables and herbs. Broccoli soup and carrot-ginger soup are my current favorites. I order a large batch in the beginning of the week in single serving jars from The Farmer's Kitchen and store them in the refrigerator to make dinner quick and easy!
Which foods are a beauty no-no in your diet?
I'm a strong believer that we all have unique dietary needs. The three common foods I see making the biggest negative impact on my patients' skin are salt, dairy, and gluten.  Also, heating oil is a big no-no! It becomes rancid and actually breaks down the collagen in your skin and body. My cheat food is caffeine—it makes me so happy!
What's in your fridge?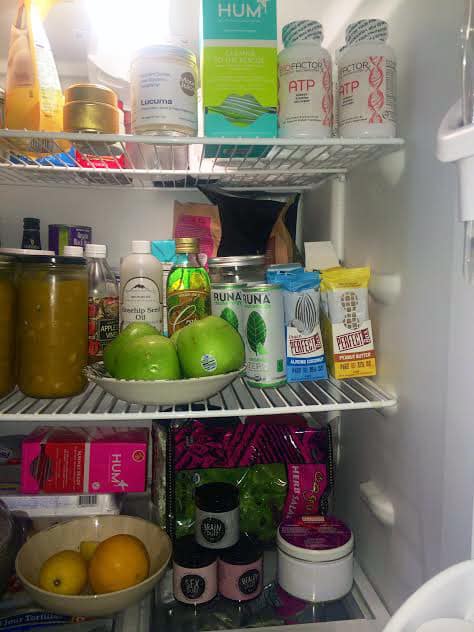 My favorite tinctures, including ChlorOxygen Chlorophyll concentrate. Powders: lucuma, Brain Dust, and Beauty Dust. Plus ATP pills, carrot soup, HUM goodies (including
Runway Ready
), Perfect bars, herb salad mix, grapeseed oil, rosehip oil, and face masks.
What does your daily diet consist of?
As I mentioned above, I have a slight caffeine addiction, so I love Runa drinks every morning. They have antioxidants and you don't experience the caffeine crash normally associated with coffee. I usually take a Warrior Bar or Perfect Bar on the go as well. For my lifestyle, breakfast has to be easy but healthy, so these are great for me in the morning. Before 4 p.m., I eat a ridiculously gigantic bowl of homegrown dark greens and herbs. Sometimes I'll add avocado, lemon, almonds, grapeseed oil, and cayenne pepper for some depth of flavor. For dinner, I like my broccoli or carrot-ginger soup. Again, I like to keep it simple, healthy, and satisfying.
What goes into your juice or smoothie?
Goat milk (for its anti-aging and digestion benefits), all my powders, lucuma, and Moon Juice mushroom protein and dusts.
What's your Beauty Alchemist recipe?
Lavender lemonade:
3/4 cup manuka honey
12 cups water
1-3 drops of food grade lavender oil
6 lemons juiced
Lavender for garnish
Mix all the ingredients; you can add more honey for taste. It's best super chilled!
Any guilty pleasures?
Caffeine, sleeping in, and binge watching obscure lectures on YouTube! And of course, nothing beats a cheeseburger and fries. I just had a bison burger when I was training with a doctor in Jackson Hole, Wyoming. So delicious!
What are your favorite HUM products & why?
I love HUM's hydrating products like
Red Carpet
,
OMG! Omega the Great
, and
Arctic Repair
. They're perfect for people here in Los Angeles with the dry climate and environmental stressors. Also, they work perfectly with anti-aging treatments to combat inflammation and redness. They're especially beneficial for people taking Accutane, since it can be extremely dehydrating on the patient's system. I also love
collagen supplements
.
Collagen support
 is absolutely essential. For overall skin health, it's important to keep the skin elastic, hydrated, and firm. HUM's collagen products would definitely help topicals work better synergistically, and would pair perfectly with any of my anti-aging facials.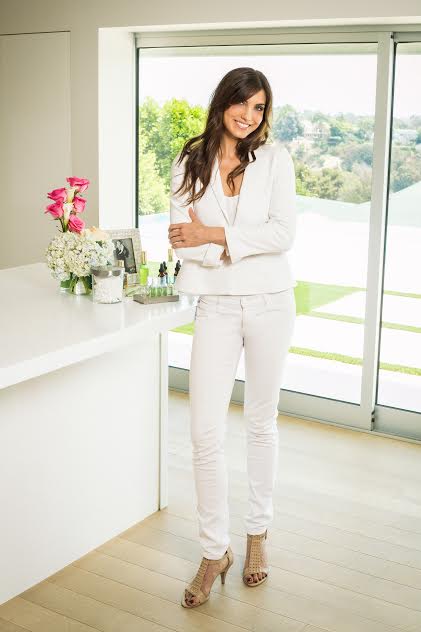 More like this