Meal Prepping for Weight Loss with Nikki Sharp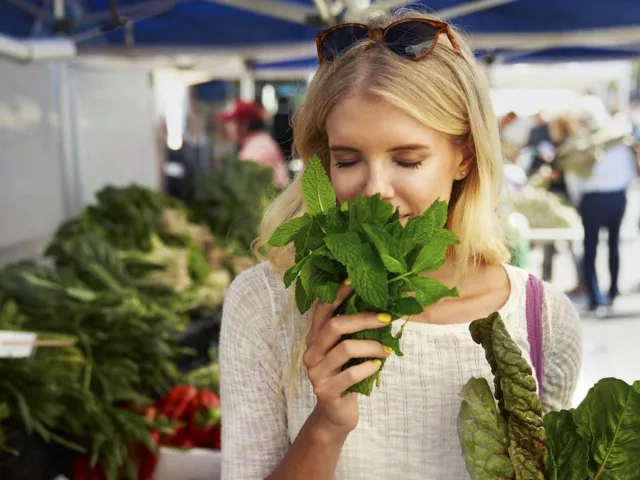 She promises it will take two hours or less. No excuses! Meet Nikki Sharp, a former model turned wellness blogger dubbed "one of the fittest women on Instagram" by
Men's Health UK
. After finding so much success in healthy eating and happy living thanks to her stellar meal prep routine, she's sharing her techniques in a new book coming out May 1. We catch up with Nikki to get some tips, and even a delicious recipe to incorporate into your weekly meal preps!
Q&A with Nikki Sharp
First off, congrats! Tell us all about your new book.
It's called Meal Prep Your Way to Weight Loss. To me, losing weight can either be the catalyst to a healthier lifestyle, or it can be a by-product of trying to achieve better health. The inspiration really was to provide people the knowledge on how to make simple, delicious recipes that help you stick with your diet. This book is all about meal prepping, making it easy, fun, and to create a healthy lifestyle instead of a strict diet that you don't enjoy.
You started out as a model. How did you become a wellness author?
I was modeling and not living a healthy life. I was restricting food and was battling two eating disorders at the time. When I started my Instagram account and blog, it really was a place for me to heal myself and keep myself accountable to healthy living. By being authentic and sharing my struggles, my wins, and all the various posts that motivated me to stay on track, others began following me. I never intended for my brand to grow as big as it did, but I am so glad it did because I get to help others achieve higher levels of happiness through health. This is my biggest joy in life.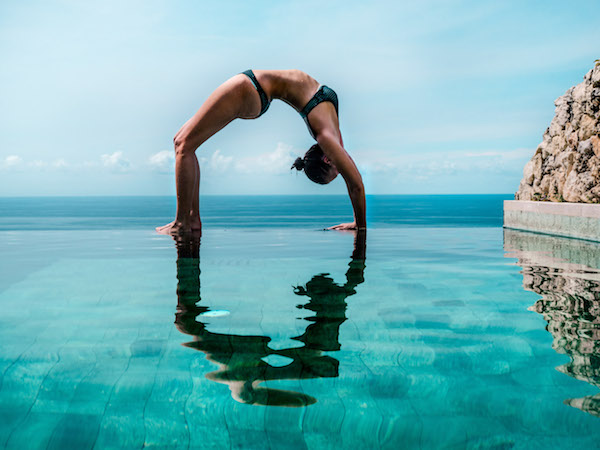 What are the benefits of meal prepping?
There are tons! You will save time in the kitchen, you'll save money, and your health will dramatically improve. Plus, you can lose weight because you'll be eating consistent meals and knowing what goes into them. I wrote this book so you have grocery lists for the store, step-by-step instructions with a timeline to simplify the meal prep, and delicious recipes. All of these combined help you to know what to make, they de-mystify what to eat, and they will absolutely help you to sleep better, have more energy, and not have food confusion!
Is there anything challenging about meal prepping?
 The biggest concern I hear is that people say it takes a lot of time. While this is partially true, my book breaks it down so it should never take you longer than two hours on a Sunday. I always say to start simple, choose a few meals that you are okay to repeat throughout the week and prep those. Then add on the next week so you don't get bored. There's no need to over complicate things!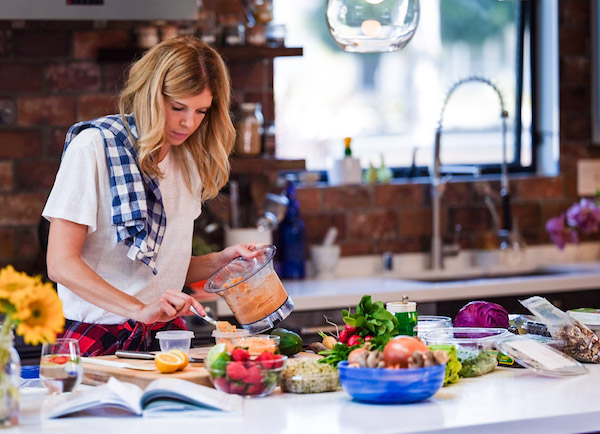 What does a typical meal prep look like for you?
Sunday afternoon, I lay all my groceries out on the counter and figure out what will take the longest, such as roasting vegetables, followed by cooking black beans, then hard boiled eggs, and chopping vegetables. Once I have it all planned out it becomes very simple because you are never doing more than one thing at once. Then I'll lay my containers out and fill them all up and into the fridge they go. My fridge goes from looking incredibly sad that morning to being filled with an abundance of pre-chopped veggies for salads, hard boiled eggs, various plant based proteins in containers, and a few meals such as mason jar salads and overnight oats that I can grab and go. It never takes more than two hours and I have food for the week!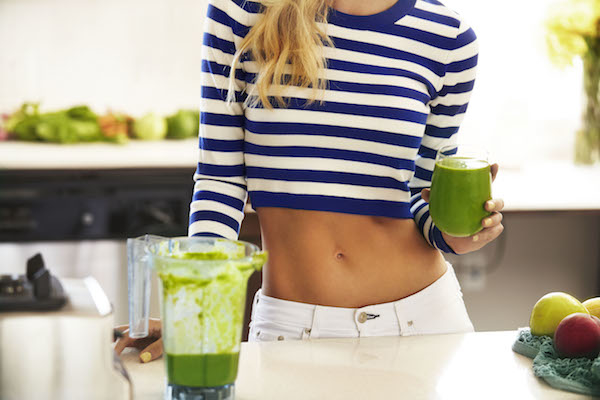 Do you have any fun hacks for meal prepping newbies?
Put smoothie ingredients (minus the liquid) into ziplock baggies then use a sharpie to write what day it's for and other ingredients needed, then add to the freezer. The next morning your smoothie is ready to go, all you do is add the extra ingredients such as almond milk and cinnamon, and blend.
Last, what are three ingredients you can't live without?
Nutritional yeast, salt-free tahini, lemon juice.
One of Nikki's Favorite Meal-Prep Recipes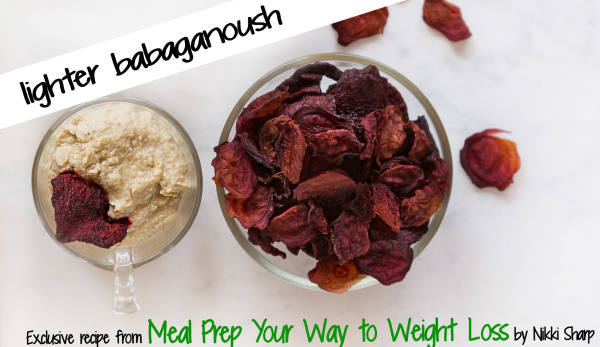 Makes 1 batch for the week (a single serving is ¼ cup)
This Mediterranean-inspired dip is a delicious blend of healthy ingredients and is a cinch to make. It's usually served with pita bread, but raw chopped veggies taste just as good and are infinitely more filling. You can also use it as a dip for your beetroot chips.
Ingredients
1 pound of eggplant
2 garlic cloves
2 tablespoons tahini
Half teaspoon cumin powder
1 teaspoon salt
Juice of ½ lemon
Directions
Place the eggplant on a baking tray and spear it with a fork so that heat can escape during cooking. Turn on the broiler to medium heat and place the eggplant underneath. Cook for 18 to 20 minutes until the skin looks overly browned.
Remove the eggplant and transfer it to a plate to cool down. Put garlic on the baking tray and cook it under the broiler for two minutes until roasted. Remove and allow to cool.
Run eggplant under cool water and peel skin off. Peel into small pieces, then place in a dish towel, squeezing out excess moisture.
Add all ingredients into a blender or food processor and blend until smooth.
Place in a container and refrigerate until ready to serve. Serve with raw carrots, cucumber slices, or celery.
More like this