7 Cookbooks So Sexy They're Almost NSFW
Time to spice things up.
Some of these cookbooks are downright informative and some of them just really made us laugh. Check out these sexy cookbooks for yourself and get ready to turn the heat up in your kitchen.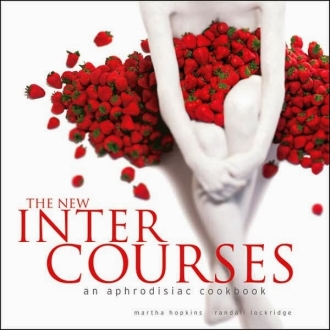 Heat Level: Simmer
For anyone looking to make some seriously sexy food, The New InterCourses gives a thorough course in aphrodisiacs. Broken down by ingredients, the authors explain the history and nutrition behind each delectable item before sharing the accompanying decadent recipes. For the truly adventurous, there's even a recipe for edible massage oils.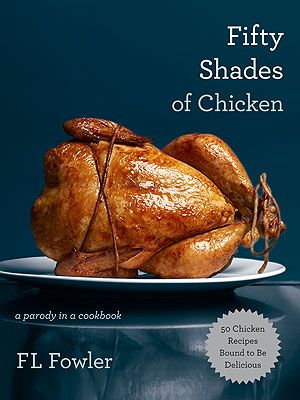 Heat Level: On Fire
Whoever wrote this delicious parody, gets it. Tasty recipes are seamlessly woven into a steamy story from a chicken's perspective. Take this sample passage, "Long, powerful fingers cradle me from underneath and expertly tuck my giblets back in place. Holy cow. Something clenches deep inside of me."
To tease your palette just a bit more, chapters include "Popped-Cherry Pullet," "Cooking with a Lardon," and "Learning to Truss You." Better yet, check out their preview video here. Truly, a masterful feat in sinful cooking.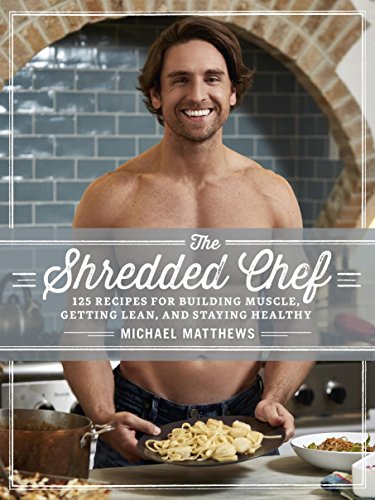 Heat Level: Low Broil
Do we really need to say more about this one – or is the eye candy sufficient? For those looking for healthier eats, fitness instructor Mike Matthews shares all his knowledge in eating for optimal fitness in this cookbook. Our only complaint is that they didn't include a photo of the author on every page.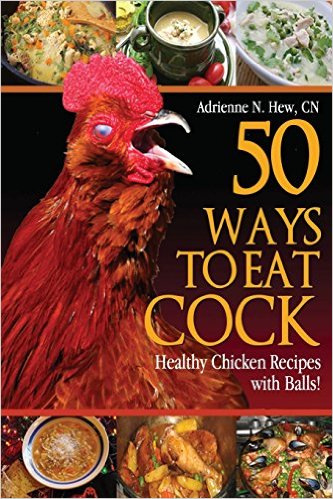 Heat Level: Flambé
Don't underestimate the salacious title. The author is a certified nutritionist who holds a certificate in Chinese dietetics and is fluent in three languages. Goals much? And hey, if chicken's not your thing you can always check out Adrienne's other cookbook…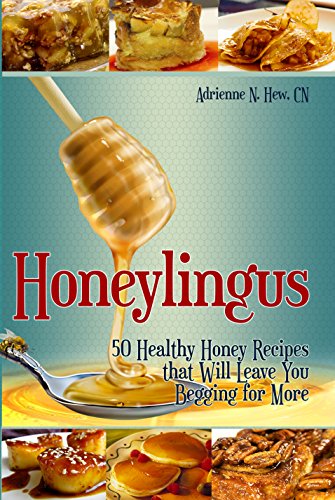 Heat Level: Pre-heating
Honey IS a superfood, after all. Informative as it is evocative, Adrienne shares the many benefits of incorporating honey into your diet as well as how to tell a quality honey from an imposter. Recipes include "Finger-lickin Honey Wieners," "Slippery Sore Throat Soother," and an "Untossed Salad."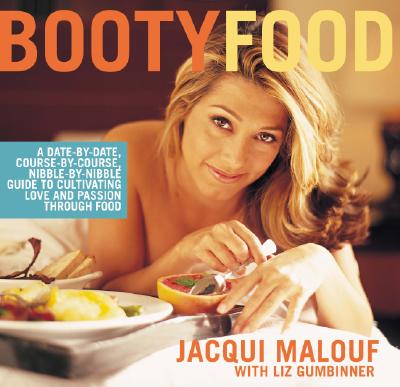 Booty Food
Jacqui Malouf with Liz Gumbinner
Heat Level: Roasting
Not to be confused with foods designed for booty gains, this book has recipes for every step of your relationship including booty calls. Before authoring this sexy cookbook, comedian Jacqui Malouf co-hosted Food Network's Hot off the Grill with Bobby Flay. She's got plenty of recipes, but also some interesting takes and advice on food etiquette in dating. We especially love the part that deciphers someone's table talk.
"Asks for dressing on the side … finicky in bed
Orders extra-spicy … voracious in bed
Finishes your food … steals the sheets"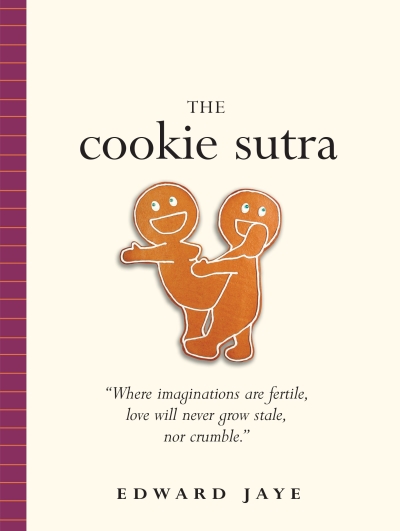 Heat Level: Fully Baked
Apparently there aren't actually recipes in this one, so technically it's not a cookbook. But it is a very funny food book with lots and lots of cute cookies in compromising positions and we plan on gifting it to many friends come the holidays.