10 Benefits of Niacinamide for Smooth, Glowing Skin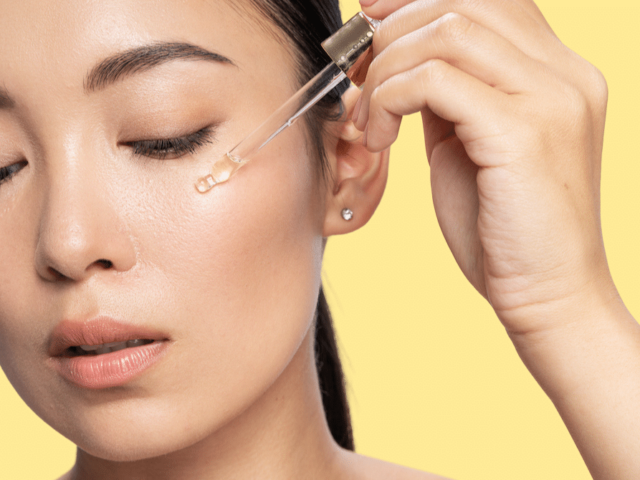 The benefits of niacinamide in skincare are truly too good to pass up. Keep reading to learn what niacinamide is, what it does for skin, and the best products that pack this all-star active.
When it comes to wellness, there's no one-size-fits-all solution—and typically, the same goes for any skincare routine.
However
, what if I told you that a certain topical ingredient exists that yields benefits for nearly every major skin concern? Spoiler alert—those concerns include but aren't limited to:
breakouts
hyperpigmentation
excess oil
dryness
uneven tone + texture
wrinkles
sensitivity
Is it magic… or is it niacinamide? For answers, I enlisted the help of
Caroline Robinson, MD, FAAD
, a board-certified dermatologist and founder of 
Tone Dermatology
in Chicago.
What is niacinamide?
"Niacinamide is the active form of vitamin B3 (niacin)," Dr. Robinson begins, "that yields skin benefits such as improved skin hydration, firmness, and evening of skin tone." It's water-soluble, which means you'll find niacinamide in skincare products that are based in water (rather than oil). Further, niacinamide is stable and non-irritating, and has a neutral pH. Niacin exists in
certain foods
—namely animal sources, whole wheats, rice, avocado, and peanuts. However, niacinamide
significantly penetrates the skin
via topical application, making it one of the most effective and popular skincare actives today.
The Rise of Niacinamide in Skincare
According to consumer-trend forecaster Spate, Google searches for niacinamide in skincare
grew 399 percent
in 2020, with sustained growth year over year. So what's the secret to its success? "I think the popularity with niacinamide steps from its ability to help with many different skin concerns, without the downtime associated with other active ingredients," Dr. Robinson shares. She then cites a few other popular skincare actives—including retinol and
chemical exfoliators
—that may cause irritation. Also, with many people communicating more
through screens
for work and leisure, there's a growing emphasis on maintaining skin health, rather than covering your complexion with makeup. But most importantly, it boasts serious benefits—and lots of them, at that!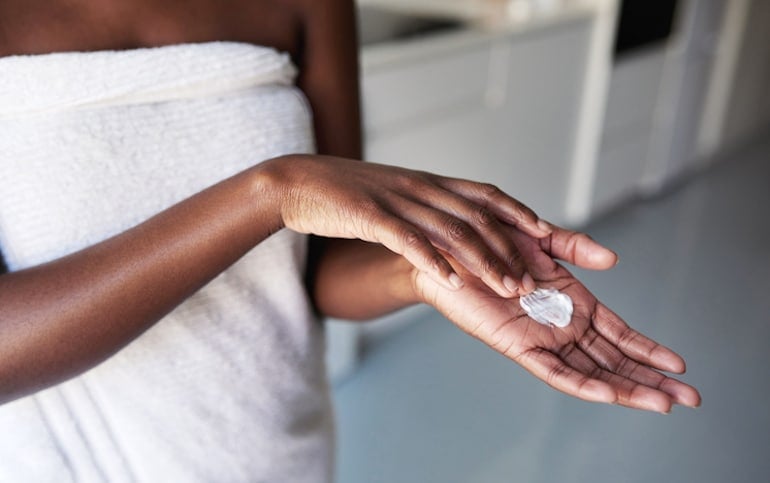 10 Niacinamide Skin Benefits
Now, for the main attraction: Here are the many benefits of niacinamide for skin. Note: This ultimate guide to niacinamide and its benefits is lengthy, but it can help you reach your best complexion yet.
1. Niacinamide Controls Oil Production
First things first, one of niacinamide's greatest strengths is its ability to regulate oil (sebum) production. In a 2006 study, Japanese participants had
significantly lower sebum excretion rates
from using a two-percent niacinamide moisturizer within as little as two to four weeks. In the same study, Caucasian participants experienced significantly reduced casual sebum levels within six weeks. As this study also notes, many skincare products exist to
absorb
oil, rather than reduce its production to begin with. For people with oily skin, niacinamide doesn't only help to reduce shine from excess sebum, but also resulting congestion. Which leads us to the next niacinamide benefit…
2. Niacainamide Clears Breakouts
Since excess oil is a major cause of breakouts, it's only natural that niacinamide helps with acne—and Dr. Robinson confirms that there's research to back up this benefit. A 2008 study found that participants who used a four-percent niacinamide gel over eight weeks experienced a
statistically significant reduction
in the number of pustules, comedones, and papules. (Note: These types of breakouts are
inflammatory lesions
, and shouldn't be confused with cystic acne.) Based on these findings, researchers concluded that niacinamide is both safe and effective to alleviate mild to moderate breakouts.
3. Niacinamide Brightens Skin
If
glowing skin
is your goal, you'll want to add this all-star active to your skincare routine, stat. While vitamin C is often touted as the gold standard to brighten your complexion, Dr. Robinson says niacinamide is another worthy contender to get glowing. She notes that each works in different ways to yield the same result. "Vitamin C works to block excess production of pigment, while niacinamide works to block the transfer of this pigment from melanin-producing cells to our skin cells," she clarifies. So, should you opt for one, the other, or perhaps even both? "Both ingredients are important in correcting uneven skin and can work [well] together," Dr. Robinson shares.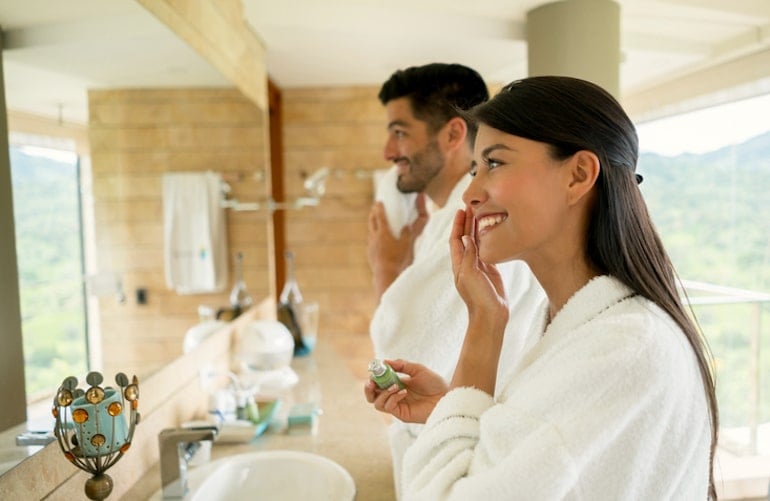 4. Niacinamide Fades Hyperpigmentation
Piggybacking off of the brightening powers shared above, niacinamide works wonderfully to help fade hyperpigmentation, including that from melasma and
acne scars
. In a 2002 study, participants who used a niacinamide moisturizer with two- to five-percent concentrations over four weeks benefited from
significant lightening of hyperpigmentation
. Researchers concluded that this star ingredient works "by inhibiting melanosome transfer from melanocytes to keratinocytes," resulting in successful fading of dark spots.
5. Niacinamide Improves Signs of Aging
Then, if signs of aging are your main point of concern, niacinamide can provide the rejuvenating boost your skin craves. "It helps to inhibit protein glycation of collagen, a normal process in the body that occurs with age that creates more rigid collagen fibers," Dr. Robinson explains. "By preventing this, niacinamide can help to improve fine lines, wrinkles, skin laxity, and bounce." Further, a 2005 study supports its pro-aging benefits. Caucasian women over 50 with existing signs of photoaging (fine lines and wrinkles included) experienced a
significant improvement
in these markers of skin vitality within 12 weeks of using a five-percent niacinamide treatment.
6. Niacinamide Smooths Texture + Evens Tone
Struggle with bumpiness and uneven skin tone? You guessed it: Niacinamide can help. In a 2010 study, Indian women aged 30 to 60 saw
improved skin texture
and a more even skin tone in as little as six weeks by applying niacinamide lotion. (They also benefited from reduced hyperpigmentation, which is a major concern particularly for people with darker skin tones.)
7. Niacinamide Reduces the Appearance of Pores
Can you actually shrink the size of your pores, or merely reduce their appearance? Depending on who you ask, this topic is up for debate. However, in a 2015 Dermatology Times article, a board-certified dermatologist wrote—point blank—that niacinamide "clinically
reduces pore size
." At any rate, excess sebum is
associated with enlarged pore size
. And, as we learned with the first benefit on our list, niacinamide helps control sebum production. So, coming full circle, niacinamide at the very least positively impacts the appearance of pore size. For this reason, it's an important ingredient for anyone on a quest to achieve seemingly poreless
glass skin
.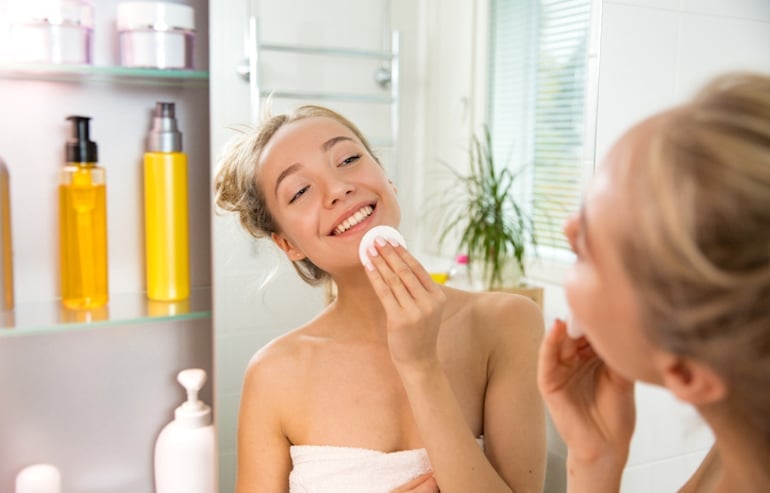 8. Niacinamide Combats Dryness
At this point, you may be scratching your head. After all, if niacinamide controls oil production, how can it also benefit dry skin? "Niacinamide can help to increase our natural production of a category of lipids called ceramides, [or] natural moisturizers of the skin," Dr. Robinson explains. Since ceramides are revered as one of the
best ingredients for dry skin
, this mechanism just goes to show how niacinamide can benefit pretty much every skin type.
9. Niacinamide Fortifies the Skin Barrier
Next, niacinamide can
strengthen your skin barrier
, especially if you struggle with dryness, sensitivity, and other inflammatory skin conditions. A 2005 study investigated the effects of niacinamide moisturizer on participants with such conditions. Following twice-daily application over four weeks, the dermatologist overseeing the study
confirmed improvements
in both stratum corneum barrier function and skin hydration. Further, Dr. Robinson notes that while other forms of vitamin B3 may trigger irritation, "niacinamide doesn't have that same associated risk, making it safe for use by sensitive skin types."
10. Niacinamide Protects Against UV Damage
Lastly, niacinamide can round out your sun-safe skincare routine. A 2012 study asserts that this active ingredient may
help prevent skin damage from UV light
by suppressing "UV-induced cell death and cell apoptosis." All the while, it positively influences DNA repair—not to mention making strides with all of the other niacinamide benefits for skin outlined above.
What works best with niacinamide?
According to Dr. Robinson, "It's generally safe to use other active skincare ingredients at the same time [as niacinamide]." In fact, she continues, "Using a product that combines multiple actives is the best way to incorporate niacinamide into your skincare routine" for the best results.
She goes on to say some of the best pairings (depending on your skin concerns) include:
AHAs
BHAs
retinol
vitamin C
That said, she warns against pairing niacinamide with other forms of vitamin B3, such as nicotinic acid, which "can cause redness and irritation, and aren't compatible with other skin actives."
The Best Niacinamide Products
Ready to get your niacinamide game on? Same. Tip: Before you shop for niacinamide skincare products, check out the list of ingredients. You'll want to look for it near the top (within the first five ingredients or so) to ensure there's enough of it to work its magic. Here are some of the best niacinamide products on the market, ranging from
serums
and sunscreen to toner and other topicals. Bonus: They make the cut for
my clean skincare checklist
.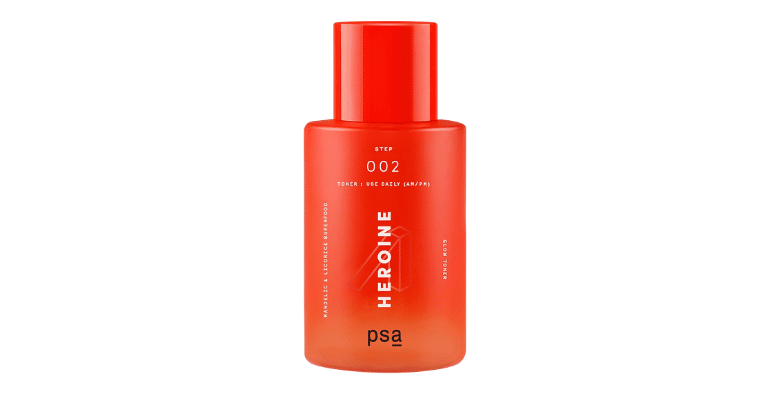 Best Niacinamide Toner: PSA Skin Heroine Toner, $29
While
this PSA toner
credits mandelic acid and lactic acid (two AHA exfoliants) and licorice root for its glow-getting, pore-refining prowess, it also packs niacinamide as a top ingredient. Plus, it's gentle enough to soothe irritated skin and also helps to replenish moisture.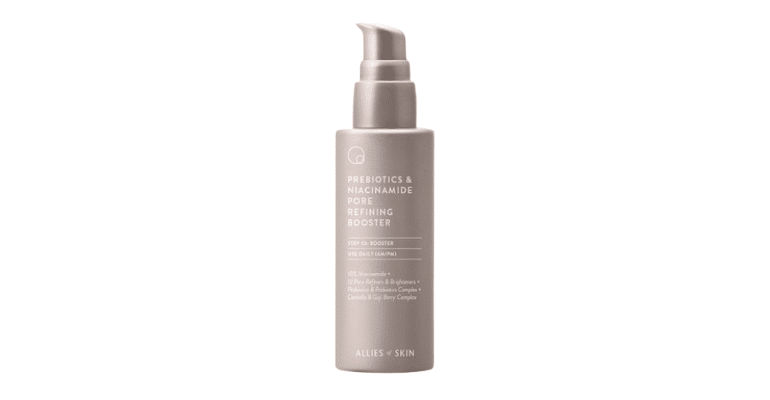 Best Niacinamide Serum: Allies of Skin Prebiotics & Niacinamide Pore Refining Booster, $65
This
boosting serum
from Allies of Skin—a Singaporean skincare brand making waves for their potent, synergistic solutions—is so light and watery that skin instantly soaks it up. With 10-percent niacinamide and 12 other brighteners, expect a glowing, refined, and nourished complexion in no time.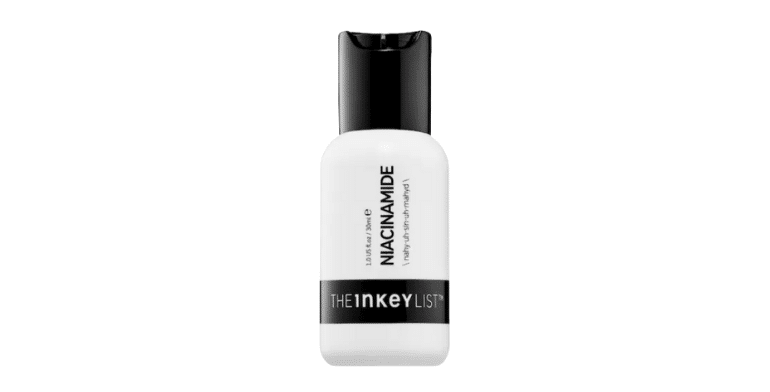 Best Budget Niacinamide Serum: The INKEY List Niacinamide Serum, $7
On a budget? This
clean, affordable serum
from The INKEY List has you covered—literally. Of course, oil-fighting niacinamide is one of the top ingredients. Squalane is also high on the list, which also has anti-inflammatory and moisturizing properties.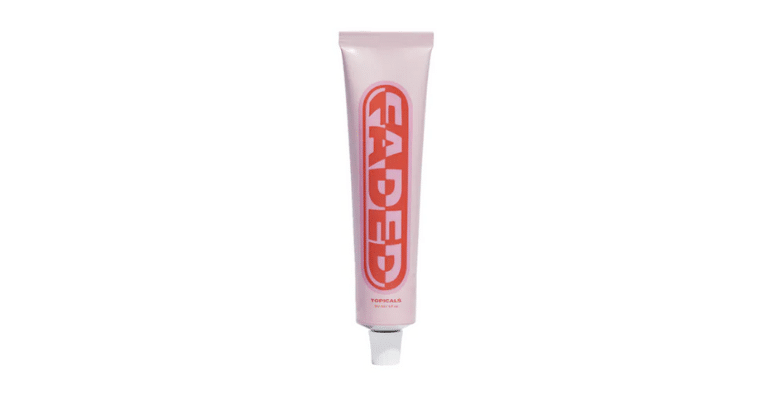 Best Niacinamide Gel: Topicals Faded, $36
This
gel-like serum
packs nearly every A-list dark-spot-fighting ingredient out there, including niacinamide, tranexamic acid, licorice root, alpha arbutin, and azelaic acid. Topicals is new to Sephora in 2021 as part of its
Accelerate program
, and this hyperpigmentation-fading product sold out within 48 hours of its debut at the beauty retailer. If you ask me, this feat is as impressive as the results it yields.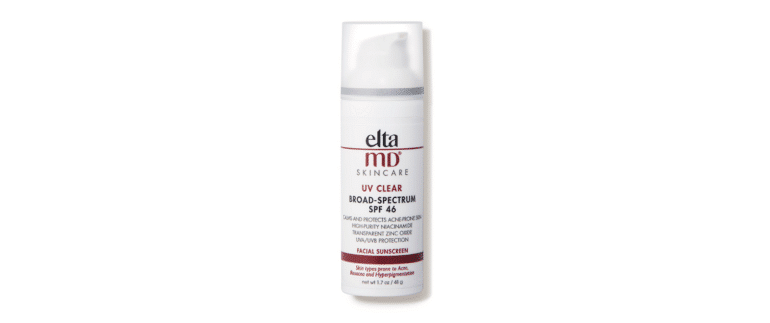 Best Niacinamide Sunscreen: Elta Md UV Clear Broad-Spectrum SPF 46, $36
This
oil-free sunscreen
comes highly recommended by countless derms, beauty editors, and reviewers alike. Its lightweight UV protection is particularly suited for those who
have acne-prone and oily skin
. High-purity niacinamide kicks in to combat dark spots, breakouts, and other types of inflammation.
More like this