9 Black-Owned Clean Beauty & Grooming Brands We Love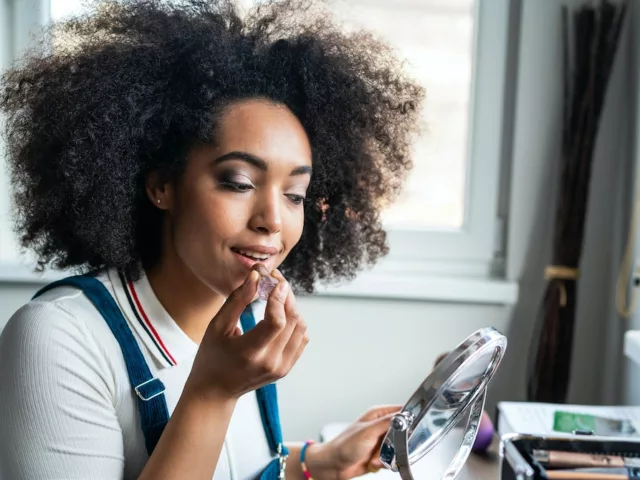 Here are 10 stellar, Black-owned clean beauty businesses to follow, support, and shop. We love each and every one of these founder stories. Many created their product out of necessity when there was a lack of product options for people of color. Others simply followed a passion or curiosity. But all have made the beauty market a better place with their inclusive innovations and commitment to clean ingredients.
10 Black-Owned Clean Beauty Brands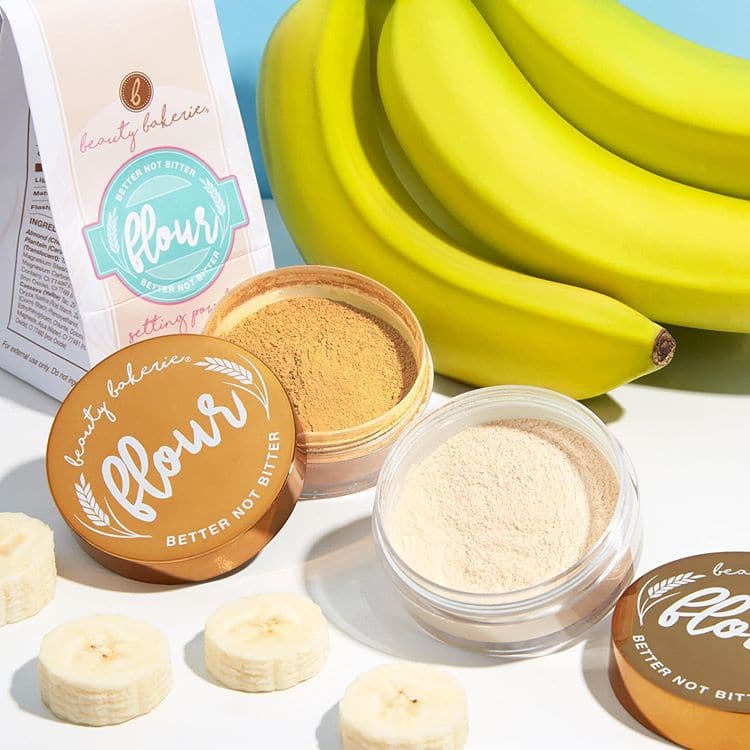 1. Beauty Bakerie
This one is a HUM employee favorite! Beauty Bakerie's sweet-themed makeup line is vegan, free of parabens, and smudge-proof.
"Their entire aesthetic is so adorable and incredibly unique," my co-worker Megan exalts. (She's especially a fan of the Flour Setting Powder.) Our co-founders are also personally inspired by Beauty Bakerie's founder and CEO, Cashmere Nicole. The company's motto, "Be better, not bitter," speaks to her personal resilience as a single mother and cancer survivor.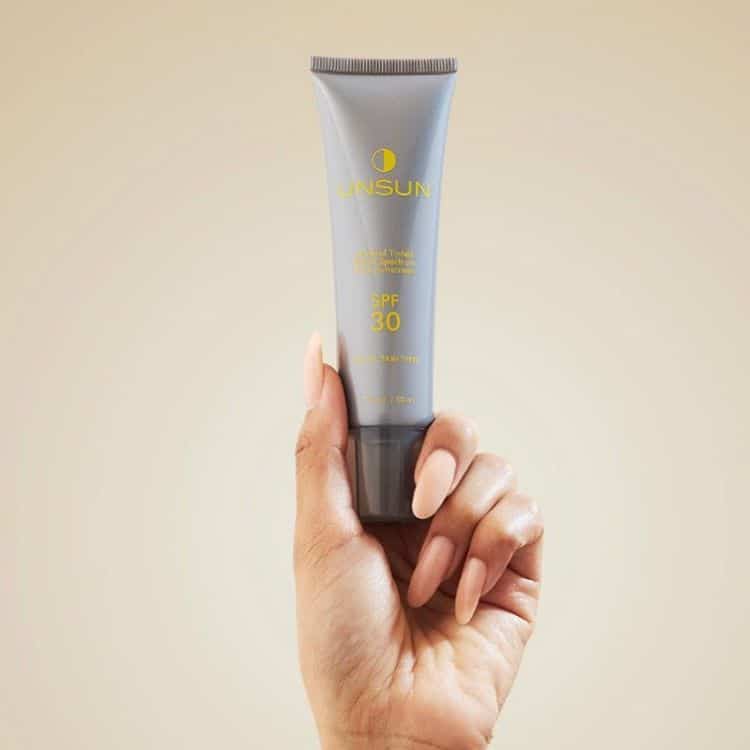 2. Unsun Cosmetics
Mineral sunscreens have been on the rise as a natural alternative to conventional formulas. They work by providing a protective layer on top of skin, as opposed to absorbing into it. For that reason, it's important for mineral sunscreens to blend with your natural skin tone.
But Katonya Breaux was frustrated by the lack of products created for women of color, so she made one of her own. The Unsun Tinted Mineral Sunscreen acts a primer and color corrector for all-in-one convenience. Texturally, the formula is just right. As one review reads, "Not sticky, not oily, not too tinted…"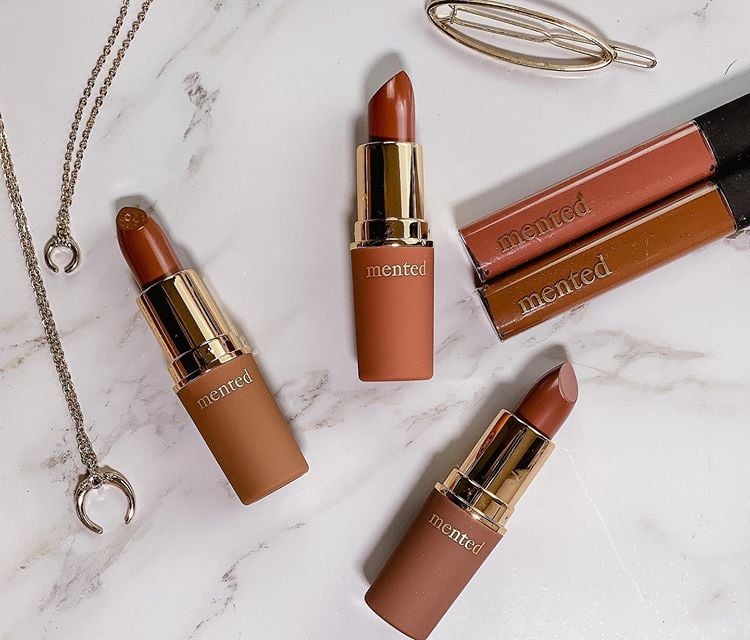 3. Mented
Mented was born with a simple but important mission. Co-founders KJ Miller and Amanda E. Johnson sought to create perfect nude lipsticks for people of all skin tones. Since then, they've expanded to offer a full face of makeup including hydrating stick foundations, blush, and a gorgeous everyday eyeshadow palette. Their products are vegan, paraben-free, and non-toxic. HUM employee favorites include the Mauve Over and Berry Me gloss colors.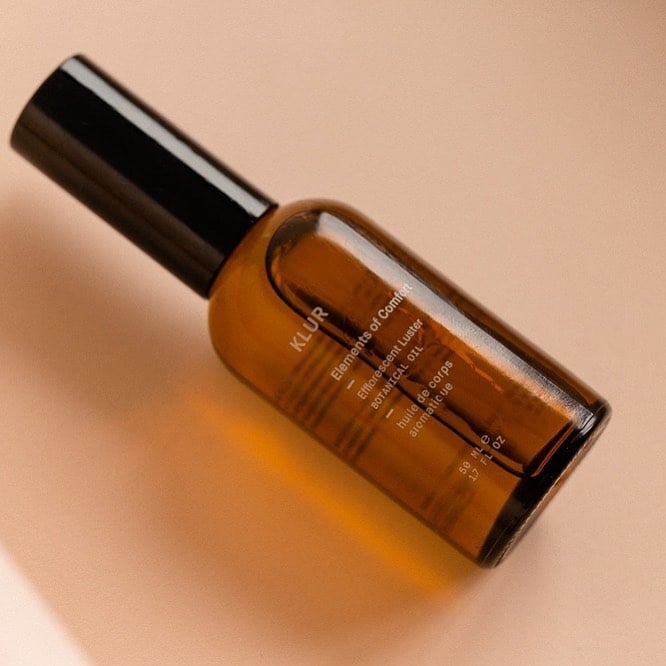 4. Klur
Klur founder Lesley Thornton got her start as a makeup artist before returning to school to become an esthetician to better understand skin. In her practice, she started carefully formulating products for clients before launching Klur in 2019.
"As an esthetician and formulator, I've always treated people with a complete approach to skin health; prioritizing minimalistic regiments that deliver multiple benefits and long-term results," her founder letter reads.
Indeed, this seven-piece skincare collection is elegantly designed inside and out. It includes a cleanser, oil, serums, and topical skin supplements rich with vitamins and botanicals. All products are free of sulfates, parabens, fragrance, dyes, and fillers.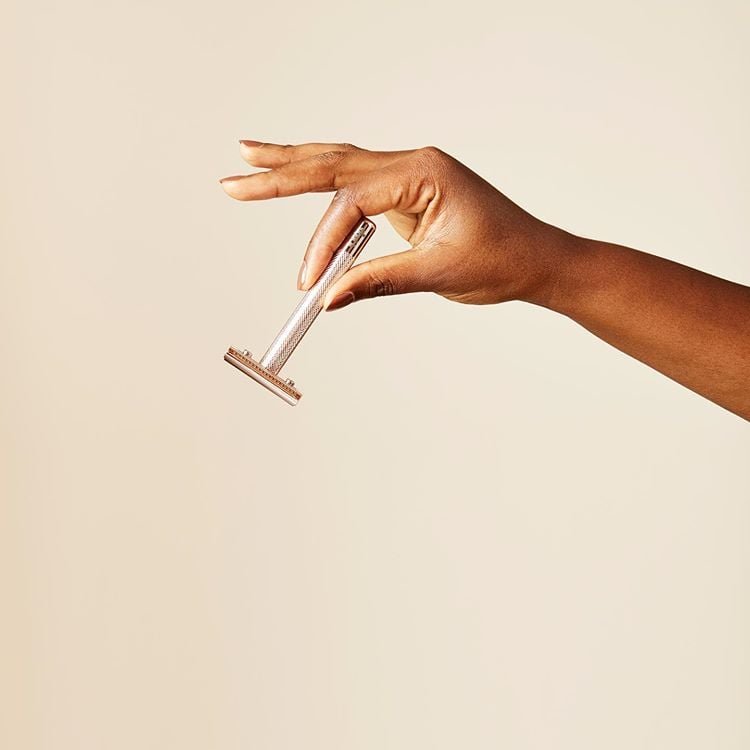 5. OUI the People
Ditch your plastic razors for OUI the People's beautiful gold or rose gold razors. The single-blade razors are as efficient as they are stylish, delivering a clean, easy shave.
Along with quality, precision razors, OUI the People also makes a hydrating body gloss, a gel-to-milk shaving solution, and a soothing post-shave sheet mask for your bikini line (!!!). These products are free of phthalates, parabens, formaldehyde, petrolatum, and synthetic fragrances. Plus, they break down their commitment to sustainability—from product to packaging—in detail on their website.
Finally, we really love founder Karen Young's commitment to using positive language and messaging. No promises of being "flawless" or "perfect" here; just really great products that work. "We believe beauty shouldn't come at the expense of our psyche," she writes on their website.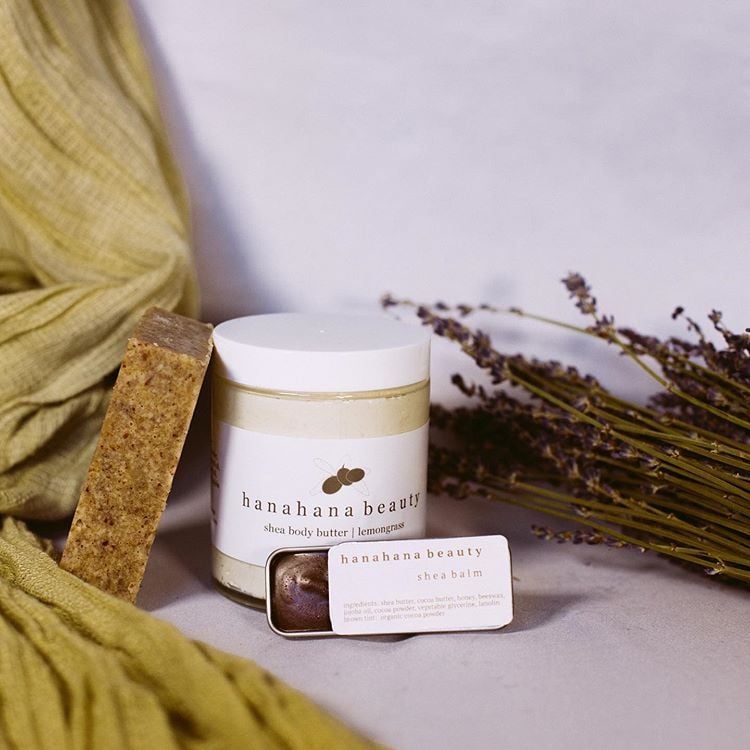 6. Hanahana Beauty
Hanahana Beauty's line of shea body butters use shea, cocoa, and mango butters along with grapeseed, avocado, almond, coconut, hemp, and jojoba oils to hydrate and regenerate skin. They use essential oils for fragrance and also make an exfoliating soap bar, skin scrub, and lip balm.
Founder Abena Boamah-Acheampong sources their shea butter directly from the Katariga Women's Shea Cooperative in Ghana. She pays more than double the fair-trade price and also supports the community with biannual healthcare checks, vaccinations, and health education classes.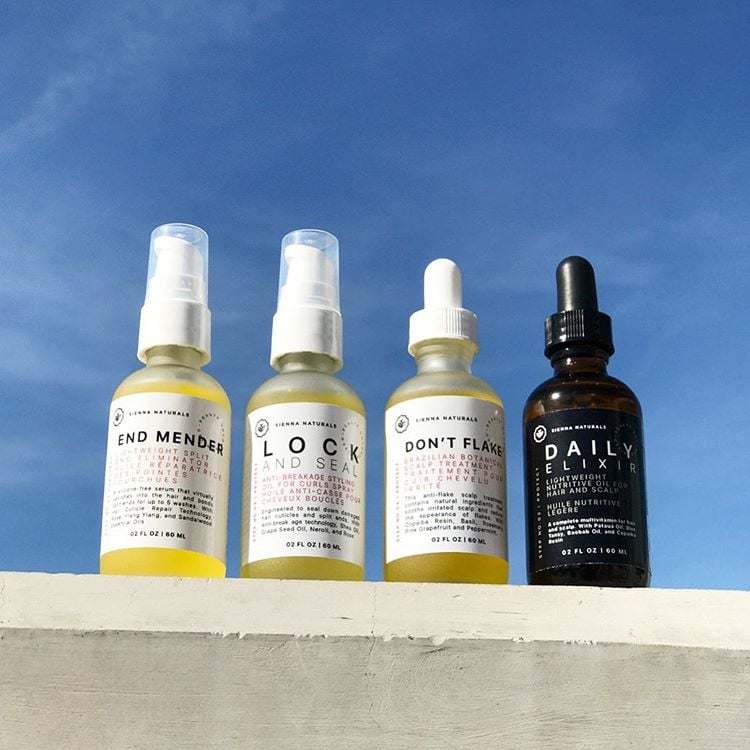 7. Sienna Naturals
Founder Hannah Diop created Sienna Naturals to nurture textured hair from the scalp up. Her line includes a shampoo, conditioner, and oils that use ingredients like baobab and pea protein to repair hair and blue tansy to soothe the scalp.
The plant-based line is made without silicones, petroleum, mineral oil, SLS, SLES, dyes, fragrance, phthalates, DEA, and other harsh synthetics. They also work with suppliers to ensure sustainable farming and fair living wages in their supply chain.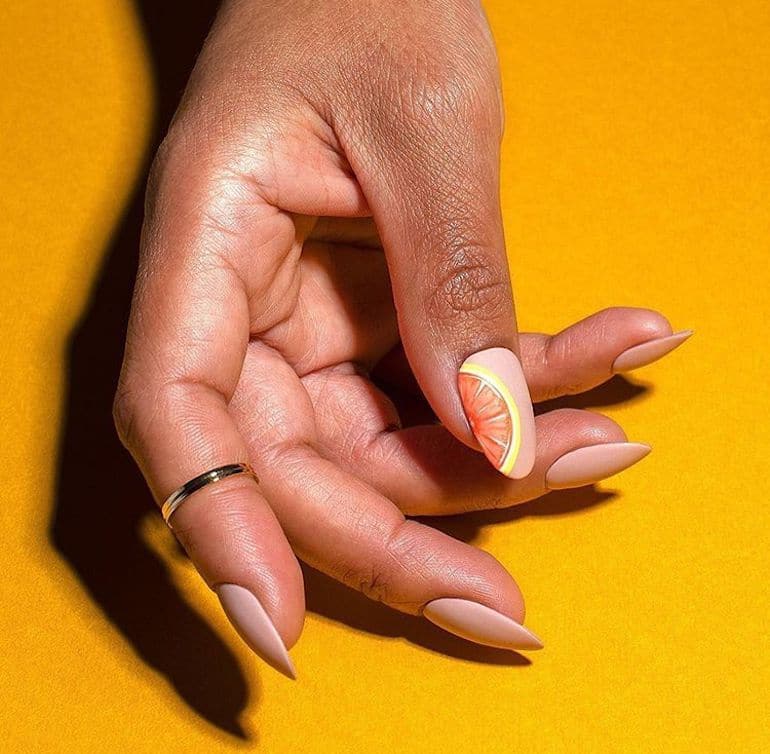 8. Pear Nova
Founder Rachel James always knew she wanted to work for herself and we're SO glad she did. Pear Nova's gorgeous nail lacquers are vegan, cruelty-free, and free of toluene, formaldehyde, formaldehyde resin, camphor and DBP. They also have an equally clean line of gel products for nail technicians.
Colors range from gorgeous nudes of every shade to dreamy pearlescents and bright and bold shades for summer. Personally, I can't get enough of the color names, which include "Cleo F*ckin Patra," "Frida Be Free," and "Michelle Our Mama," among other themes.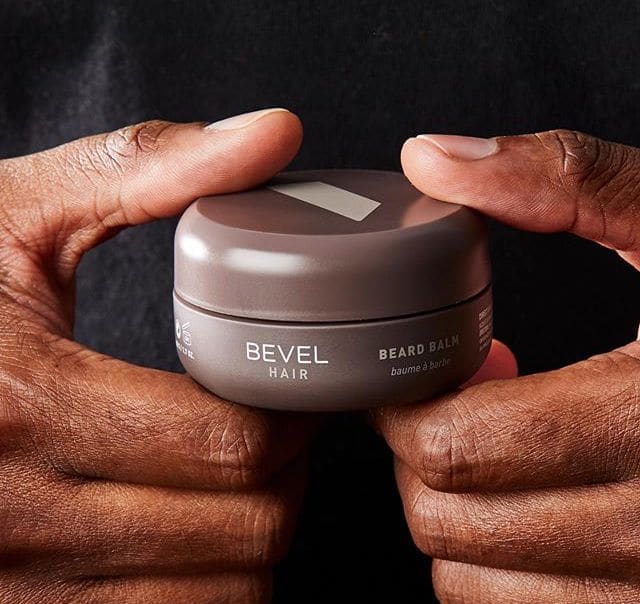 9. Bevel
Finally, for all your men's grooming needs, look no further than Bevel.
Founder Tristan Walker worked as a financial analyst and trader before launching Bevel in 2013 out of the desire to create a better shave and to solve grooming problems for people of color.
The sleek Bevel Trimmer is a testament to his success with increased control for better fading and outlining. Likewise, their aluminum-free deodorant applies streak-free and penetrates through textured hair.
Other products include shaving creams and oils, body wash, moisturizers, cleansers, and exfoliating toner with earthy natural scents like bergamot, cassis, and supreme oak. Products are made without alcohol, parabens, phthalates, sulfates, silicones, dyes, and artificial fragrances.
More like this