Better Together: Customized Skincare with Skin Inc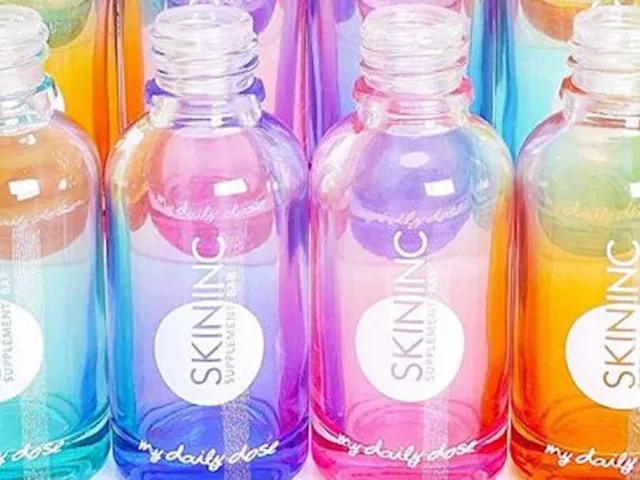 The one skin methodology that will work for everyone: customization.  Each month at HUM, we include a different gift with orders to add a little something to brighten your beauty routine. This month, we're thrilled to partner with
Skin Inc
, whose philosophy on skincare customization and quality ingredients aligns perfectly with our own. Here's where Skin Inc and HUM see eye-to-eye in beauty.
Better Together: HUM Nutrition & Skin Inc
Personalized Methods
At HUM, users can take a quick
3-minute quiz
about your diet, environment and skin concerns. This helps a certified nutritionist learn more about your lifestyle before providing a personalized recommendation on which combination of products will best address your concerns. Skin Inc has a similar approach with their
Skin Identity Check
. Rather than providing a one-size fits all collection for generic skin types (I, for one, can never figure out if I'm oily, dry or combination…) they ask about your age, habits, family, and environment before recommending the three best serums to suit your exact needs. These serums then ship to your home with a bottle to blend them in for a convenient Daily Dose.
Ingredients with Integrity
At HUM we use potent natural ingredients and source them sustainably. Our vitamins are free of artificial colors and preservatives, non-GMO, and vegetarian or vegan whenever possible. These details help ensure that our
supplements
are bio-available so your body can fully absorb all the beauty benefits. Skin Inc develops their advanced formulas in Japan with water-soluble, hydrolyzed active ingredients that are easily absorbed into the skin. Hydrolyzing is a process that breaks down molecules into smaller components that penetrate deeper into the skin where most of the skin concerns take place. Even better, Skin Inc's serums contain absolutely zero added parabens or scents, the latter of which is one of the
top allergens
in the world.
You Can Double Up
Finally, HUM and Skin Inc use many of the same ingredients. For maximum exposure to natural superfoods, you can pair our vitamins with their corresponding serums. Here are some matches made in heaven:
Daily Cleanse
&
Chlorella Serum
We pair chlorella with spirulina, beetroot, and other powerful plant extracts to
detox
the liver and kidneys for more radiant skin. Skin Inc's matching serum compliments this Daily Cleanse by brightening skin and evening any discoloration.
Air Patrol
&
Vitamin C Serum
Our Air Patrol supplements, rich in Vitamin C, protect your skin, lungs, and
immune system
from harmful air toxins in urban environments. Meanwhile, applying it topically can minimize the appearance of pores and treat oily skin and breakouts.
Collagen Love
&
Collagen Serum
This supplement combines three types of collagen with moisturizing
hyaluronic acid
for a restorative blend that supports your skin's elasticity and firmness. Similarly, the collagen serum treats wrinkles, fine lines and aging skin from the outside in. Find your custom skin serum blend on their site, 
here
. Plus, all June orders from HUM will include a sample of Skin Inc's
Pure Revival Peel
!

Zena Wozniak
June 15, 2017
More like this