5 Highly Addictive Raw Beauty Recipes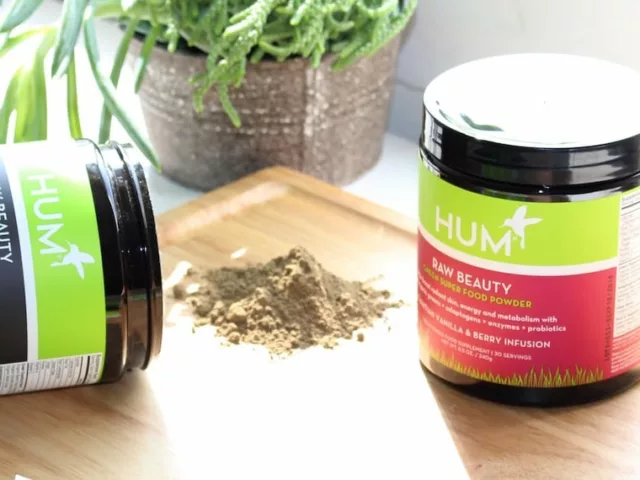 We've teamed up with top nutritionists to create five delicious Raw Beauty recipes that make you look and feel good. At HUM, beauty starts from within. Our love for food translated into these health- and beauty-boosting recipes that just happened to be easy to make and are also ultra delicious. All you need is your favorite Raw Beauty Superfood Powder (
Mint Chocolate Chip Infusion
or
Tahitian Vanilla & Berry Infusion
), a few ingredients, and no oven mitts!
No-Bake Energy Bites Recipe
No oven or baking tools needed—just five natural ingredients including our Raw Beauty Mint Chocolate Chip Infusion and lots of love! They make for a healthy snack, dessert, or breakfast on the go.
Overnight Oats with Raw Beauty Recipe
This healthy breakfast Raw Beauty recipe only takes minutes to make! Plus, you can make them in batches for a quick and easy meal on the run.
Chocolate Mint Superfood Milkshake Recipe
Lauren Talbot
, certified nutritionist and author of
Clear Skin Detox Diet
, shows us how to make a healthy
and
decadent chocolate shake filled with good-for-you ingredients like cacao, coconut meat, and our Raw Beauty Green Superfood Powder in Mint Chocolate Chip. Bonus: Watch the video to find out what her secret stress-busting ingredient is.
Beauty-Boosting Beauty Smoothie Recipe
This one requires only six ingredients. Check out this simple Raw Beauty recipe using our Tahitian Vanilla & Berry Infusion flavor for more glowing skin, featuring
healthy fats
from almond butter and antioxidants from blueberries.
Julianne Hough's Pretty Powder Smoothie Recipe
Get the recipe that dancing superstar Julianne Hough whips up for a boost of
energy
and flawless skin! https://www.youtube.com/watch?v=vkGm_r7oDKQ
More like this