An RD's Guide to Postpartum Nutrition, Plus Easy Postpartum Meals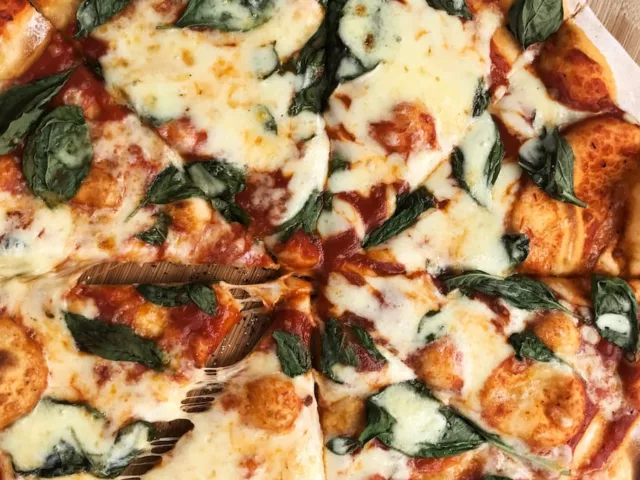 After giving birth, your body requires certain nutrients and enough calories to properly recover (and support you if you're breastfeeding). To help, Chelsey Amer, MS, RDN, CDN, breaks down everything you need to know about postpartum nutrition—including some of the meals she ate herself post-birth.
You just gave birth (congrats!), and you're enjoying those warm newborn snuggles. We know that what you're eating—let alone how it stacks up nutritionally—may be at the bottom of your priority list during this time. Even if you've been through the postpartum period before, you're likely in survival mode, with minimal effort and time allocated to food. As a new mom, I can absolutely relate. But as a registered dietitian, I know how important postpartum nutrition is to your recovery (and your baby's development if you are breastfeeding). During this time, your body needs all the extra TLC it can get. Below, I'll cover everything you need to know about postnatal depletion, the postpartum vitamins and nutrients you need, and a few of my go-to postpartum meals to optimize your recovery and replenish your body's nutrient stores.
What is Postnatal Depletion?
Postnatal depletion describes the state your body is in after birth when you've lost many nutrients (and you may be losing more through breastfeeding) and are likely sleep-deprived on top of it. Postpartum depletion impacts most women because the body has devoted so many nutrients to growing the baby. If you're breastfeeding, you may be even more susceptible to postpartum depletion. (There's a reason your OB likely suggests waiting at least 12-18 months before getting pregnant again.) Your body needs to recover, which is where your postpartum diet comes into play.
One way you can help your body is by fueling it properly through nutrition and supplementation. There are several key nutrients to focus on postpartum, especially in the early days.
5 Key Postpartum Vitamins and Nutrients You Need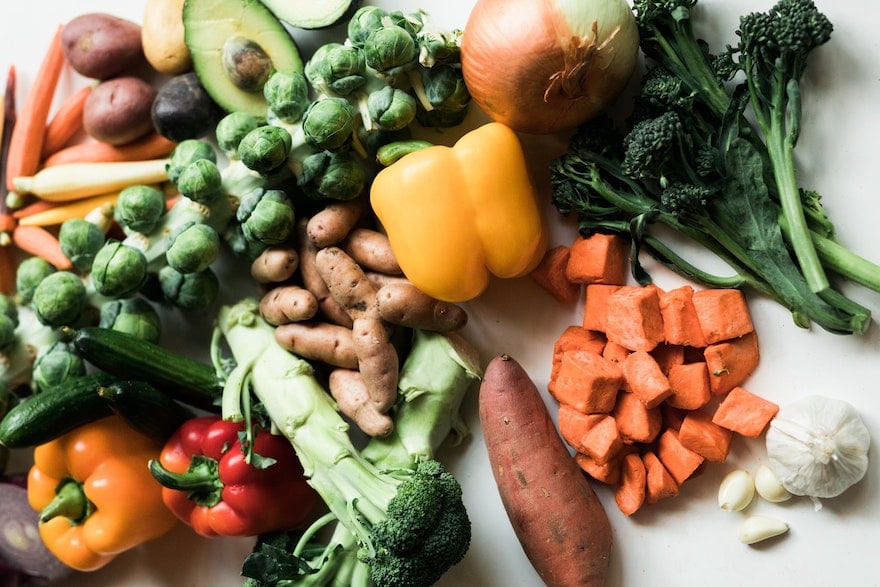 Iron
Due to blood loss during childbirth, iron repletion is essential postpartum. Focus on getting enough of this nutrient early on after delivery by including meat, beans, and tofu in your diet to help meet your daily iron needs. If you're still struggling to get enough into your diet, try adding an iron supplement into the mix.
Protein
Don't underestimate the power of protein to help your body heal. Try to include a significant protein source at every meal and snack. If you're breastfeeding, aim to include 15-20 additional grams of protein daily by adding more meat, tofu, beans, nuts and seeds, yogurt, and cheese to your diet. If you're short on time (which most new moms are), try using a protein powder (like HUM Nutrition's Core Strength) for a quick boost.
Choline
If you're nursing, choline is an especially essential nutrient to consume postpartum to support your baby's brain development. Nursing mothers require 550 milligrams of choline daily. Word to the wise: The choline level of breast milk is directly linked to your choline consumption. To help ensure you're getting enough in your system, add eggs, fish, beef, meat, and poultry to your diet. If you're plant-based, flexitarian, or vegan, add a supplement into the mix that can help support your choline levels, like HUM Nutrition's Womb Service.
Vitamin D
Studies estimate most Americans don't get enough vitamin D, including postpartum women. Vitamin D is necessary to help regulate thousands of genes in your body, so paying attention to your intake is essential. The best source of this nutrient is sun exposure, which is a great excuse to take your baby out for a walk in the sunshine. But consuming vitamin D through your diet can help boost your body's levels too. While most foods don't contain vitamin D, try to include more foods that do, such as whole eggs, salmon, sardines, and fortified cereal and orange juice to help meet your needs. But even then, you may want an additional Vitamin D supplement, like HUM's Here Comes the Sun.
Calcium
With more people eating dairy-free, it's become more important to focus on calcium as a key nutrient to consume postpartum. Why is that? Nursing moms tend to lose bone mass while breastfeeding, so it's important to reach the recommended daily intake of 1,000-1,300 milligrams. In addition to dairy products like yogurt, cheese, and milk, try including kale, chia seeds, and broccoli.
If you're nursing, you have additional postpartum nutrient and calorie needs as well. (Here are the key nutrients to consider when breastfeeding.) While it's important to get these nutrients in through your diet, no nutrition plan is perfect. Most OBs recommend continuing a prenatal vitamin, like HUM's Womb Service, which has been formulated to cover your bases postnatal, especially if you're nursing. This helps cover some important nutrient gaps that may exist in your diet.
What an RD Eats Postpartum
Postpartum nutrition will look different for everyone, but one of the most important factors to consider when building your meals is to ensure that you're eating enough. You're busy, possibly stressed, and have another mouth to feed, but it's essential to take care of yourself too. Without eating enough it's impossible for your body to heal. This is especially true if you're breastfeeding because you need enough energy to produce milk. To help, I put together a sample mix-and-match postpartum meal plan.
The below examples are not meant for comparison purposes, but instead to spark ideas for you to try postpartum. These are just a few of the many different postpartum meals I've loved.

Breakfast: Eggs and Toast with Smoked Salmon
This classic breakfast combination gets a few tweaks to help support your postpartum recovery.
Eggs are rich in protein and just two eggs contain half of your daily choline needs, if nursing.
Smoked salmon adds flavor, plus anti-inflammatory omega-3 fatty acids.
Sprouted whole-grain toast adds fiber, which also helps promote bowel regularity. (This is especially helpful, as you want to avoid straining when you go to the bathroom postpartum!) Normally I'm full on just one slice, but during early postpartum, I typically ate two slices to stay full.
Avocado contains filling fats so you're not searching for another snack 30 minutes later.
Time-saving tip: Make a big batch of hard-boiled eggs for the week for a quick grab-and-go protein source when you don't have time to cook eggs in the morning.
Breakfast: Overnight Chia Oats
If you don't have time to scramble some eggs, a one-handed, make-ahead breakfast is one of the best postpartum foods! Overnight chia oats are a nourishing option to have available in the fridge. As a bonus, this makes a great snack too!
Oats are rich in fiber and protein, plus there's anecdotal evidence that they help boost mom's milk supply.
Chia seeds are rich in calcium, fiber, and healthy fats.
Normally I love to follow this recipe as is, but with breastfeeding, I've been adding HUM's Core Strength for an extra protein boost too.
Lunch: Chicken Salad with Blueberries and Sweet Potato
Your postpartum meals don't have to be complex or time-consuming. Believe it or not, this chicken salad was one of the first meals I ate postpartum in the hospital. Luckily, I was able to customize this meal to help support my cravings and recovery:
Baked sweet potato adds extra vitamin A and fiber
Blueberries provide a burst of sweetness and antioxidants
Grilled chicken provides 25 grams of protein per 4-ounce serving to help support recovery
Greens are packed with antioxidants, iron, and calcium
Lunch: Dijon Salmon and Farro Salad
Cooking was a necessary mental health break for me postpartum, and one meal I loved to spend time preparing was this Dijon Salmon and Farro Salad. Here's why:
Salmon contains 20 grams of protein per 3-ounce serving, plus omega-3 fatty acids. The healthy fats will help keep you full longer too.
Farro is a whole grain that's rich in fiber and protein. Even more, it's a good source of iron. Paired with sauteed cherry tomatoes, spinach, and garlic, it's a delicious side dish!
I added some roasted carrots, leftover banana bread, and blueberries because I felt I needed more oomph at this meal. Always listen to your body to reveal what you really need to feel your best!
Snack: Hummus, Carrots, and Pretzels
This is one of my all-time favorite snack combos, so it's no surprise that I relied on it postpartum too.
Hummus is super filling, thanks to the fiber and plant-based protein in beans. Plus, white beans are a dairy-free source of calcium.
Carrots are packed with fiber and antioxidants.
Pretzels are purely fun, which is an important component to feeling satisfied from your meals and snacks
Snack: Greek Yogurt + Monster Cookie Granola
My sweet cravings escalate when I'm breastfeeding, so I like to plan for sweet treats throughout the day. This monster cookie granola is a favorite recipe because it's packed with nourishing oats and seeds but also satisfies my sweet tooth. I like to pair it with Greek yogurt for a protein and calcium boost.
Dinner: Pasta Bolognese with Spaghetti Squash
Hearty, comfort food may be what you're craving postpartum, so it's important to listen to your body. Personally, I couldn't wait to dive into a big bowl of pasta, but a few purposeful additions made this a better-for-me postpartum meal:
Bolognese sauce with grass-fed beef added protein, iron, and anti-inflammatory omega-3 fatty acids
Bean-based pasta added more fiber and protein too
Spaghetti squash contains antioxidants, like vitamins A and C to help recovery
Dinner: Postpartum-Friendly Pizza Night
Ordering in helped us survive many early days with a toddler and newborn at home, and our favorite night was Friday night pizza night! I just had to make a couple of tweaks to make pizza night more postpartum-friendly. First, I ordered a side salad to add fiber, vitamins, and minerals to the meal. Second, I ordered a side of grilled chicken for added protein. In combination with pizza, this was a delicious meal that also helped my recovery.
The Takeaway
Although there are a lot of moving parts post-birth, the good news is that you don't have to overthink your postpartum nutrition. Try to prepare (or have someone else prepare) balanced meals to keep your energy levels elevated. As a fellow mom, I know it's sometimes hard to carve out time to nourish yourself, but as they say in flight, you have to put on your own oxygen mask first before assisting others. You got this, mama!
More like this