6 Things You Don't Have to Give Up During Pregnancy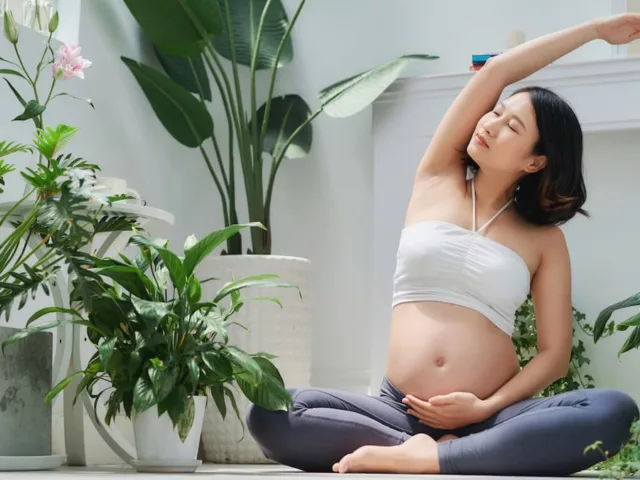 Overwhelmed by the list of dos and don'ts during pregnancy? Experts share six things that are surprisingly safe to do during pregnancy.
The list of dos and don'ts during pregnancy can be long and a bit overwhelming. But just because you're pregnant doesn't mean you have to give up everything you love. Experts reveal six things that are usually surprisingly safe to do during pregnancy.
For many, pregnancy is an exciting time filled with a great deal of hope and inspiration. After all, you're growing a baby that will soon become a very special member of your family. What few people realize prior to becoming pregnant, however, are the worries that come along with the pregnancy package. Not only are you concerned about your baby's growth and development, but you are also likely worried about the safety dos and don'ts during pregnancy that you should be following to facilitate the healthiest environment. Don't worry—these fears and anxieties are completely normal.
"Pregnancy is a delicate time for our bodies—our shape changes and our bodies must adapt to having someone live inside us," explains Allison Rodgers, M.D., OB/GYN, reproductive endocrinologist at Fertility Centers of Illinois. "Also, with a developing fetus, we want to ensure we do everything in our control to help with normal development."
Why Are There So Many Dos and Don'ts During Pregnancy?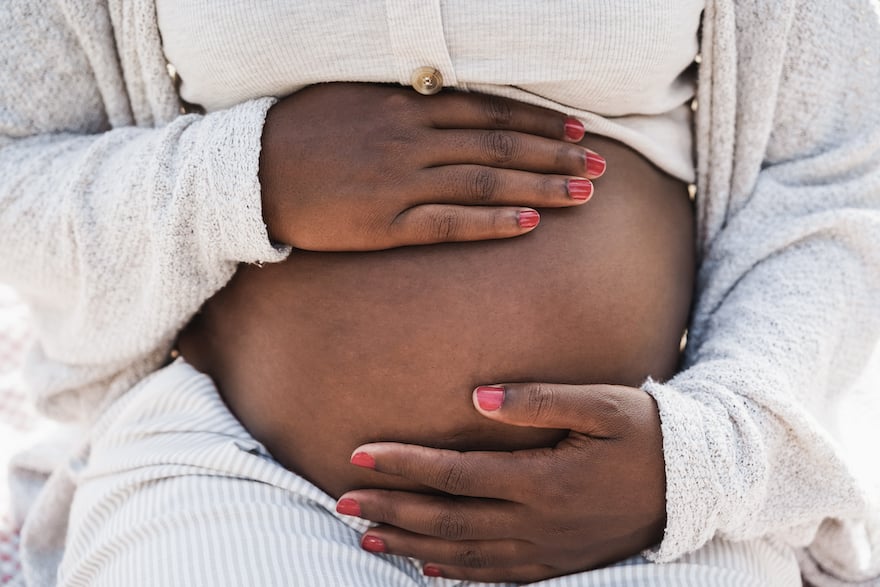 By the time you have your first prenatal appointment with your prenatal care provider, you've probably been fully informed about the laundry list of dos and don'ts during pregnancy. Many of the things that are "off-limits" during pregnancy are out of an abundance of caution, explains Kathryn Berryman, MD, Orlando-based perinatologist with AdventHealth Medical Group. "Foods, beverages, and medicines may cross the placenta, and so anything consumed by a pregnant woman has the potential to affect the baby," she says. "Often, there are things that are safe in small quantities, but in greater amounts could be concerning."
Given the many things that are not considered safe for pregnancy, many pregnant women can feel overwhelmed and anxious. Lora Shahine, MD, reproductive endocrinologist at Pacific NW Fertility in Seattle, Washington, and host of the Baby or Bust Podcast, sees anxiety and worry in many of her pregnant patients, as a significant number of them have struggled to get pregnant for years and have already made lifestyle choices to optimize fertility. "The anxiety switches from fertility and conceiving to choices that improve chances of a healthy pregnancy and often increases with conflicting recommendations," she says.
While there are definitely things you should avoid while pregnant, heightened anxiety during pregnancy over doing every little thing right can also have certain health risks for your baby, research shows. In fact, it's important for moms-to-be to understand all of the many things they can still do during pregnancy because, well, that list is much longer (believe it or not!). And despite popular belief, there are several surprisingly safe things you can do during pregnancy. We asked doctors to share some of them, below.
6 Surprisingly Safe Things to Do During Pregnancy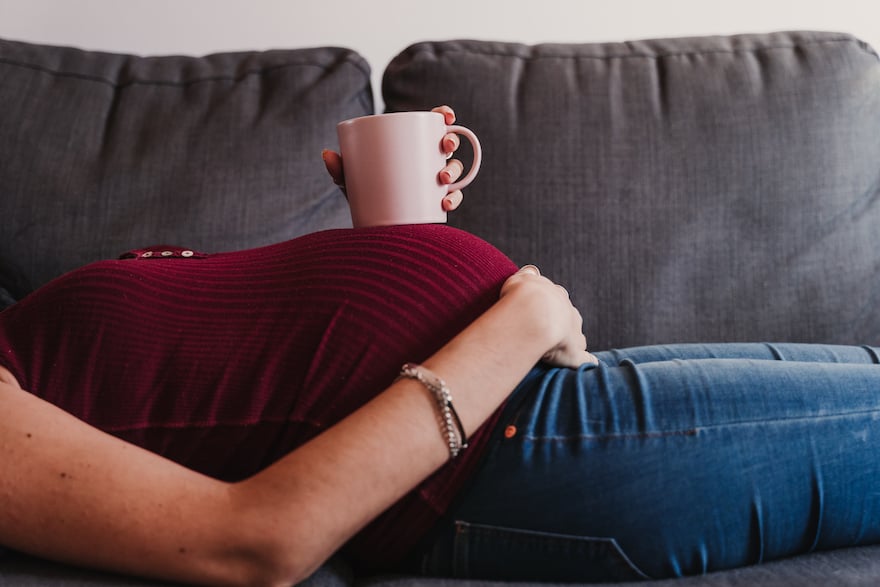 Exercising
In normal, low-risk pregnancies, it is perfectly safe to exercise. In fact, most practitioners recommend that you continue to partake in any type of exercise you were doing pre-pregnancy. "Exercise is not only safe in low-risk pregnancies, but it can help limit excessive weight gain and can reduce the chances of developing gestational diabetes and gestational hypertension," explains Dr. Berryman. "Getting hot and raising your heart rate is healthy, improves cardiovascular function, lowers blood pressure, and improves metabolism."
Gentle forms of exercise that she recommends for low-risk pregnant women include walking, yoga, and swimming. "For someone who has been doing higher impact exercising like running, cycling, and gym classes, it is safe to continue," she adds. "Lifting weights at the gym or lifting heavy items in life is not dangerous, but women need to be careful about their body mechanics as they are more prone to pulling a muscle due to the physical changes of pregnancy." Exercises to avoid during pregnancy include those where you have the potential to get hurt: horseback riding, bike riding on the road, kickboxing, contact sports, and even tennis. Brown spotting after exercise when pregnant can occur, but if you notice bleeding or if you have any other symptoms (pain or contractions), contact your doctor ASAP.
Having Sex
With most low-risk pregnancies, doctors give sex the thumbs up during pregnancy. It is worth noting, however, that intercourse, at times, can cause slight bleeding due to penetration and the penis brushing up against the cervix, notes Risa Klein, Certified Nurse-Midwife, OB-GYN NP, Director of Midwifery at Lenox Hill Hospital in New York City.
Here's a tip: "No hard thrusting especially in the third trimester, as you do not want to break the water sac," Klein says. But, overall, getting intimate when pregnant can be beneficial. "Semen, rich in prostaglandins, can help soften and ripen the cervix for labor." Just make sure you wash your hands and urinate before and after sex to avoid UTIs. If you experience pain, inform your provider—you may have a bacterial or yeast infection.
Traveling
The good news is that most practitioners give the OK for moms-to-be to travel up until week 36 so long as the pregnancy is healthy and low-risk. (You've probably seen headlines of women giving birth mid-air—this is why you're better off staying grounded past week 36.)
"Pregnant women should avoid prolonged periods of sitting, like on a trans-continental flight, due to the increased risk of deep vein thrombosis (DVT) associated with pregnancy," notes Dr. Berryman. "It is easy enough for women to wear compression socks and to plan to get up and walk every two hours during extended periods of travel."
Drinking Coffee
Can you drink coffee while pregnant? Don't worry—you don't have to ditch your morning (or afternoon) cup of joe. Caffeine, in moderation (up to 200 milligrams per day) is safe for pregnancy, according to The American College of Obstetricians and Gynecologists (ACOG). It is worth noting, however, that caffeine, in large amounts, can increase the risk of miscarriage, Dr. Berryman points out. "Most people know that coffee has caffeine, but there is a wide variation in concentration depending on the brew and size—for example, a grande coffee from Starbucks can have about 300 milligrams of caffeine," she says. "Surprising sources of caffeine include dark chocolate, which can contain 30 milligrams of caffeine—almost as much as a can of Coke!" If you love coffee but want to play it safe, consider drinking more decaf coffee while pregnant.
Getting your nails done
One lifestyle luxury you don't have to forgo during pregnancy? Getting your nails done—whether you want a pedicure or a gel manicure while pregnant. Getting your nails done is safe, but it's a good idea to be especially choosy when it comes to which salon you go to. "The instruments that are used should be properly sterilized, so as to not become transmitters of hepatitis, causing open wounds on the skin, ports for other infections," says Klein. "You can bring your own tools, to ensure safety and cleanliness."
Women's Well Visits
Most wellness visits that you may have participated in prior to pregnancy, including chiropractor for alignment and nervous system, prenatal massage, prenatal exercises and yoga, acupuncture, osteopath, and physical therapy are safe during pregnancy so long as your practitioners know what you are expecting. Even the dentist is important—and vital. "If you need a dental x-ray, however, be sure you are wearing an apron to cover your entire chest and abdomen," adds Klein.  
The Takeaway
Being pregnant doesn't mean you have to give up everything from your life pre-conception. Still, it's important to speak honestly with your doctor—especially if you have a high-risk pregnancy—to ensure you're doing everything to keep yourself and your baby as safe as possible.

Jenn Sinrich
May 13, 2022
More like this