For Mother's Day: Anti-Aging Supplements (+ Recipe)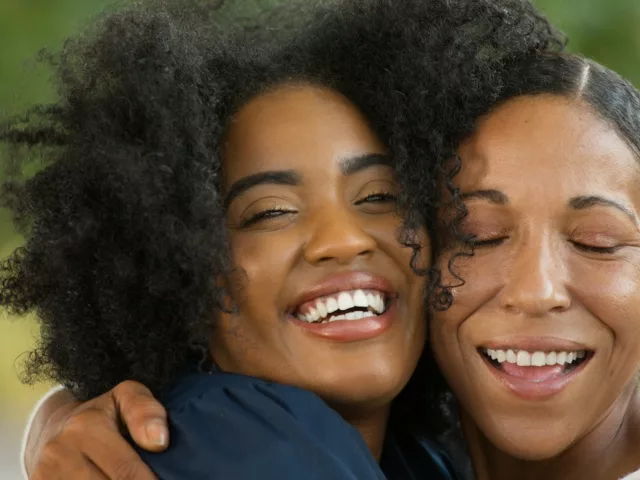 For Mother's Day, gift both your mom and yourself a youthful glow. These ultimate anti-aging supplements help maintain a smooth complexion. After, treat the most incredible woman in your life to the antioxidant-rich nutrients in the dinner recipe below to help her look and feel her very best.
Best Anti-Aging Supplements
Antioxidants and hydrating nutrients help keep skin cells healthy and strong. With that said, here are the best anti-aging supplements for a youthful, vibrant skin tone.
Vitamin E
Vitamin E is one of the most important anti-aging vitamins to protect the skin cell membrane. In addition to vitamin C, vitamin E protects your skin from UV damage to help skin retain moisture.
Hydration
is critical for reducing wrinkles and fine lines.
Green Tea
Free radicals and oxidative stress damage skin cells and tissues. Antioxidants are compounds that fight off oxidant radicals by binding and neutralizing them to protect the skin from this damage. Green tea is packed with powerful antioxidants called catechins, which are form of polyphenols shown to have antioxidant, antibacterial, and antiviral properties. In sum, these nutrients help protect skin to keep it smooth and soft.
Vitamin C
Vitamin C helps prevent cell damage from sun, stress, and time. It provides essential support to produce
collagen
, which keeps skin firm and elastic. Collagen production slows as we age, so its role in synthesis makes it a key nutrient in skin cell health.
Alpha-Lipoic Acid
Alpha-lipoic acid (ALA) protects the body from oxidative stress and keeps body cells functioning properly. It's considered the "universal antioxidant" due to the fact that it's both fat- and water-soluble, making it readily absorbable by skin topically as well as from within as a free-radical fighter.
Hyaluronic Acid
A natural component of the skin and connective tissue in the body,
hyaluronic acid
supports skin hydration. Skin aging is
highly associated
with a loss of skin moisture, and hyaluronic acid has the unique capacity to bind and retain water molecules. By benefiting your skin's moisture retention, hyaluronic acid is a beneficial ingredient in anti-aging supplements for supple, soft and plump skin.
Turmeric
One of our favorite nutrients for its powerful anti-inflammatory properties,
turmeric
helps protect skin from free-radical damage, allowing it to appear younger and more radiant. Furthermore, curcumin is the antioxidant in turmeric that has anti-inflammatory, antiviral, antibacterial and antifungal properties to reduce inflammation for brighter, smoother skin.
Lutein
This powerful antioxidant is found in egg yolks and dark leafy vegetables. In anti-aging supplements, lutein derives from the Mexican marigold flower. It's thought to help slow the aging process. Moreover, it's particularly beneficial for eye health. Researchers found that people who consumed the highest levels of carotenoids including lutein had a
40% lower risk
of an advanced form of age-related macular degeneration, one of the most common causes of vision loss related to aging.
Polypodium Leucotomos (PL)
It's estimated that
UV rays contribute up to 80% of all the extrinsic skin damage factors
, including ionizing radiation, physical and psychological stress, alcohol, poor nutrition, and environmental pollution. Exciting research surrounds a Central and South American fern shown to help protect the skin against UV rays and sun damage.
This review
of the relevant literature showed that PL, "in addition to preventing many harmful effects associated with sunlight exposure," may also be beneficial in reducing skin inflammation and hyperpigmentation. Therefore, combine PL with your daily lightweight SPF for ultimate photo-protection.
Treat Mom with this Recipe
Truth be told, Mom wants nothing more than to spend some time with you this Mother's Day. Surprise her with this delicious home-cooked meal, or even take it outdoors for a picnic! Packed with antioxidants and other anti-aging nutrients, she'll be glowing from the inside out.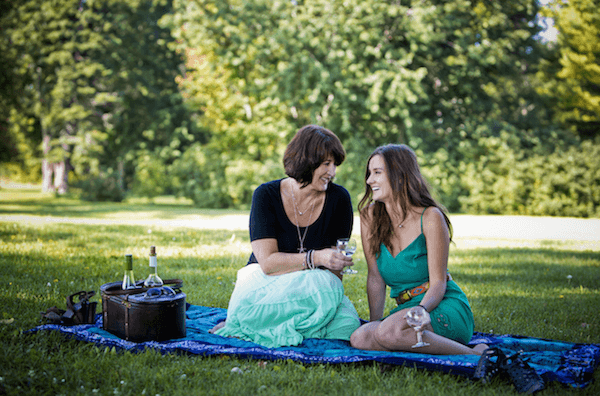 Pan-Seared Salmon
Salmon is rich in
omega-3 fatty acids
, which offers powerful hydration for supple skin. Sear the salmon, cooking for three minutes on each side with a bit of olive oil, ginger, garlic, soy sauce, and lime.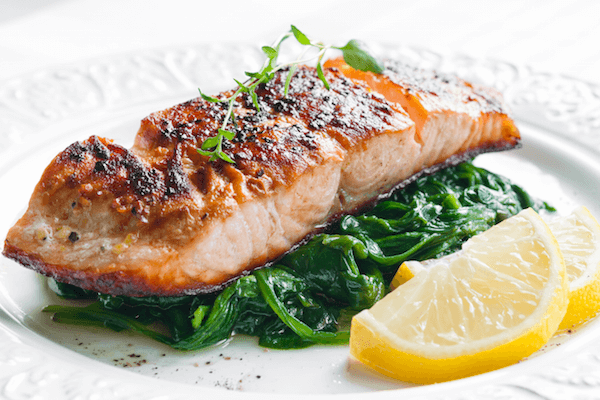 Kale + Spinach Salad
These cruciferous veggies contain lutein and beta carotene. These phytonutrients improve skin elasticity for firming effects. Combine your raw greens with some almonds for protein, tomatoes and bell peppers for extra antioxidants, and a simple balsamic vinaigrette.
2 glasses of red wine
Red wine contains resveratrol, an antioxidant that's amazing for anti-aging. It can also help activate genes that slow cellular aging. Cheers to that!
More like this