HUM Nutrition is Partnering with Diversify Dietetics to Increase Representation in Nutrition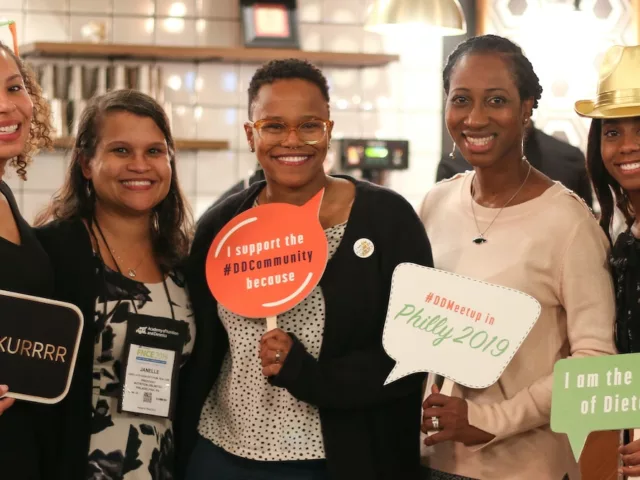 Statistics show that the field of dietetics lacks representation, which can have a ripple effect on the health of certain communities. Here's a look at HUM's ongoing collaboration with Diversify Dietetics, an organization committed to increasing representation in dietetics.
Diversity—of all kinds—has been one of HUM's core values since day one.
We come from all walks of life, from different corners of the country and pockets of the globe. Together, we believe that our unique backgrounds, experiences and perspectives not only enrich us as individuals, but also create positive change in the world at large.
As a company dedicated to making nutrition easier and more accessible, that includes our commitment to making the field of dietetics a more diverse place.
To make progress on this front, we teamed up with Diversify Dietetics starting in 2021 to provide greater opportunities for dietetics students amongst underrepresented demographics.
Read on to learn more about why representation is so important in nutrition.
Dietetics: A Historically White Field
Registered dietitians (RDs) and registered dietitian nutritionists (RDNs) are some of the most highly-educated professionals in nutrition. They work one-on-one with clients to help them achieve their health goals, work in hospitals and long-term living facilities to ensure patients are getting the best care for their needs, and even work at companies like HUM. Dietitians are the most visible faces of nutrition, but those faces are often white.
According to the Commission of Dietetic Registration, there are significant gaps in the number of Black, Indigenous, Asian, Pacific Islander, Middle Eastern, and Latinx dietitians compared to the size of their respective communities: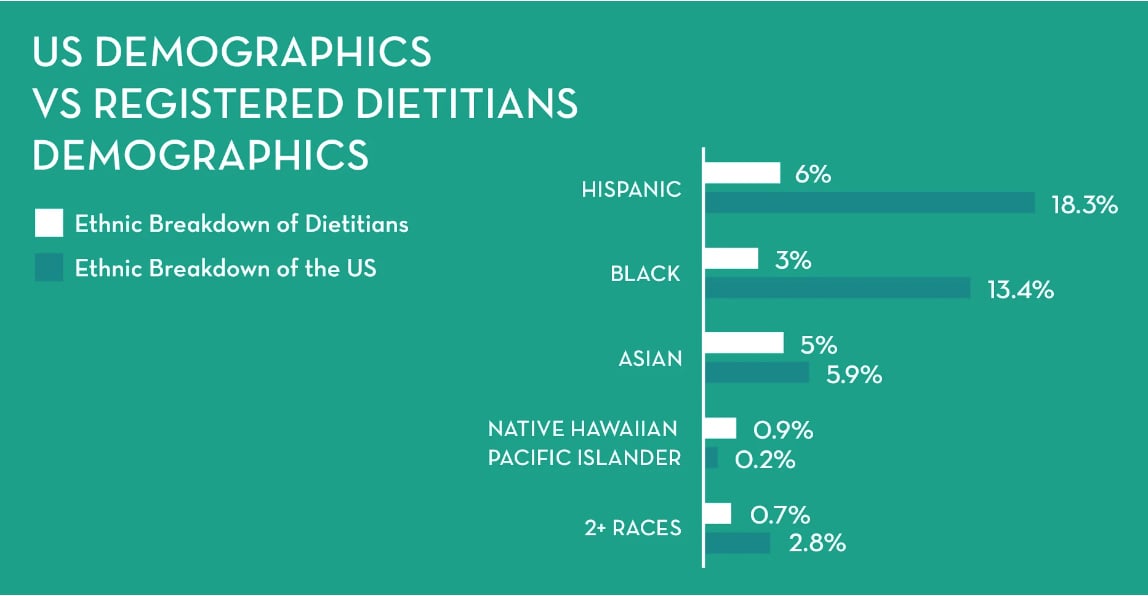 According to this data, only 11.7 percent of dietitians identify as a racial or ethnic minority.
In HUM's own recruiting efforts, since HUM's inception, we've noticed a significant lack of racial and ethnic representation amongst dietitian applicants to our RD team, which speaks to a wider trend in the field of nutrition as a whole. 
These are just a few factors that may contribute to the lack of representation in dietetics:
Cost of education: To become a registered dietitian, you must first obtain a bachelor's degree from an accredited four-year school. The average cost of college tuition and fees for the 2021-2022 school year was between 10-38K, according to U.S. News & World Report. Then, you must complete a post-graduate dietetics internship program. These are typically full-time and unpaid. Costs for these programs can range, with many between 7-15K for a year-long program. As Diversify Dietetics notes, students of color face a disproportionate amount of barriers, particularly when it comes to this internship requirement.
After completing your internship program, you're eligible to sit for the Commission on Dietetic Registration (CDR) credentialing exam, which will set you back $200.
Beginning January 1, 2024, the CDR will also require a minimum of a master's degree to be eligible to take the credentialing exam to become a registered dietitian nutritionist (RDN).
The cost alone of becoming a dietitian can be a major deterrent to entering the field.
Lack of representation: Representation can become a self-fulfilling prophecy. If you don't see people who look like you or have similar beliefs or values working as registered dietitians, you may be less likely to envision yourself working in the field. Role models are important because they can also become mentors that can guide you in developing a successful career.

Curriculum challenges: Most of the curriculum taught in dietetics programs fails to take into account the cultural aspect of food and presents a one-sided view of what is considered healthy. This can deter potential dietitian candidates whose cultures are not represented. In turn, this also means dietetics is not evolving to reflect the communities in which it serves.
Why We Need Diversity and Representation in Dietetics
Adequate representation is essential to meet the unique needs and concerns of diverse communities.
As Diversify Dietetics succinctly puts it: We need practitioners that more closely reflect the diverse communities that they serve.
With greater diversity in the field of dietetics, RDs may better serve their communities by:
understanding specific cultural dietary + nutrition staples
addressing health trends and/or obstacles specific to a given ethnic group
providing comfort + solace based on a shared background
Familiarity and rapport with members of a dietitian's community (and their unique concerns) can make all the difference to make nutrition and wellness accessible to all.
To rectify this imbalance, Diversify Dietetics' mission is "to increase the racial and ethnic diversity in the field of nutrition by empowering nutrition leaders of color." And we couldn't be more thrilled to get on board.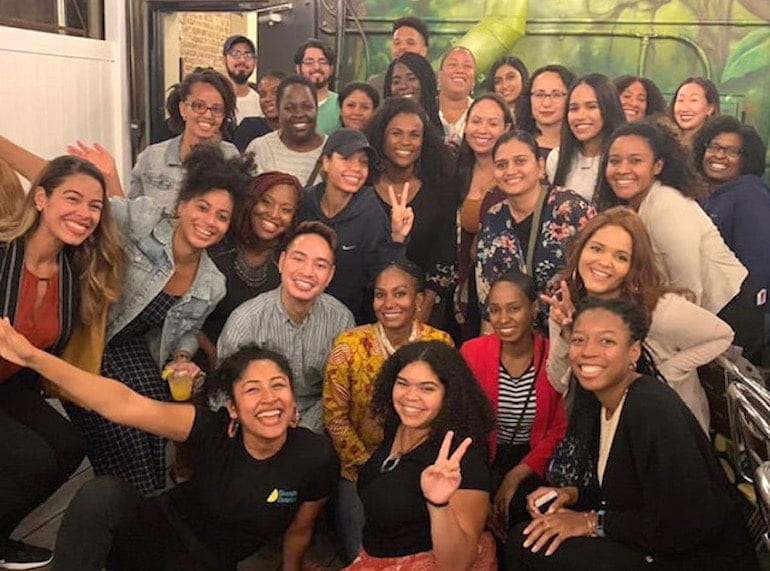 The HUM x Diversify Dietetics Grant
With mounting tuition and living expenses—in addition to the time required for homework and self-study, especially before the national registration exam—there is little room to find paid work elsewhere when studying to become an RD.
For this reason, it's no surprise that financial limitations may hinder aspiring dietitians from starting or completing this journey. However, HUM wishes to help alleviate the financial burden—as well as offer additional support—through our Diversify Dietetics collaboration.
Here's what the HUM x Diversify Dietetics internship grant includes.
GRANT DETAILS
HUM is offering grants of $30,000 total to three BIPOC aspiring dietitians.
Grant recipients will also have full access to the robust Diversify Dietetics community. Current programming includes but isn't limited to:
educator workshops + webinars
professional development workshops
mentorship programs
GRANT RECIPIENTS
Meet the 2022 HUM x Diversify Dietetics Grant Recipients (Coming Soon!)
What's Next?
Follow HUM's social media, newsletter, and blog to learn more about our grant recipients. We also encourage you to follow and support Diversify Dietetics.
We understand that this collaboration is a small step on a longer road to promoting diversity, both in the field of dietetics and for Team HUM.
HUM is committed to further upholding our value of diversity through the following:
1. Using inclusive language in job descriptions.
Our attention to inclusive language allows for a wide range of different people to more easily see themselves in a role and decide to apply. We experiment with the wording of job listings by removing adjectives closely associated with a particular gender.
2. Asking candidates to take a work sample test.
This is useful in comparing applicants and it's an effective predictor of future job performance. Also, sample tests can constitute an objective assessment of the applicant's abilities, in a manner that is consistent for all those being tested.
3. Sourcing a diverse pool of candidates.
Our people team sources and presents a diverse pool of candidates to hiring managers. If our candidate pool is not diverse then our search has "failed" and we extend the time it takes to fill the role.
By helping to create a more diverse group of people working in nutrition, we hope to continue making wellness a more inclusive space for all.

Michele Ross
February 8, 2021
More like this