Holistic Medical Expert: Q&A with Dr. Shilpi Agarwal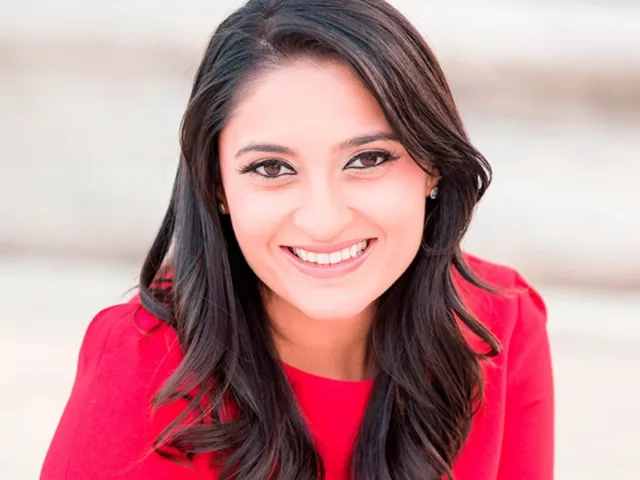 This week we're excited to introduce you to
Shilpi Agarwal, MD
, your holistic medical expert! A board-certified family medicine and integrative and holistic medical physician, Dr. Shilpi aims to empower women to look and feel their best every day by making medical information relatable.
Q&A with Dr. Shilpi, Holistic Medical Expert

We sat down with Dr. Shilpi to get the lowdown on her Sephora obsession, to discuss her quest to help the modern woman look at health from a holistic perspective, and to take a special look into this recent mama's fridge!
What inspired your passion for the health and wellness field?
I knew I wanted to go into medicine from a young age because I really enjoy meeting new people and helping find personalized solutions to a variety of health concerns. Over the years, I've adapted a more holistic approach to healthcare and try to encourage significant lifestyle modification to avoid the need for medication and pharmaceuticals.
What's your daily beauty ritual?
My daily beauty ritual is relatively simple. I always use a gentle cleanser (like Cetaphil or Caudalie) to clean off my skin, especially post-workouts. I use the Clarisonic brush once or twice a week (I try not to over exfoliate because this can actually make your skin worse), pat dry, and use a hydrating moisturizer at night (I like Josie Maran Argan oil moisturizer) and a makeup with SPF during the day. Twice a month, I love using a mask like Glam Glow to bring out any impurities in my skin.
What's your #1 beauty food that you could never live without?
I could not live without
water
! Drinking adequate amounts of fluid has made a HUGE difference in my skin and overall health. I recommend anywhere from two to three liters a day to all my patients, plus hot water in the morning to help with healthy digestion and weight.
Which foods are a beauty no-no in your diet?
Diet soda and processed foods are a big no-no in my book. I used to be a diet soda addict. It seems like a great "no calorie" solution, but in reality these types of drinks wreak havoc on our metabolic system.

What does your daily diet consist of?
During the week I have a quick breakfast, usually sprouted bread with almond butter and a banana or greek yogurt with granola. If Im in a rush, I grab a Nugo vegan bar. Lunch is usually almonds, a salad with avocado, or a sandwich. At dinner, we mix it up. I love making zucchini noodles or whole-wheat pasta with fresh tomato sauce.
What goes into your juice or smoothie?
My absolute favorites are green juices. I love to have kale, celery, lemon, and mint in my juice. If I make smoothies with protein, I always toss in a banana, blueberries, and ginger; it's a great anti-inflammatory.
What is your favorite recipe?
Zucchini noodle pasta:
Use a spiral/julienne tool to make thin strips of zucchini that look just like spaghetti.
Cook in water for about 4-5 minutes, then immediately transfer to cold water.
Add in your favorite pasta sauce or make your own with crushed tomatoes, Parmesan, olive oil, oregano, and salt/pepper.
*I am honestly a horrible cook so if I can make this, ANYONE can!*
Any guilty pleasures?
My guilty pleasures are reality TV, makeup products, and oatmeal chocolate chip cookies! My husband says I should prep myself before walking by a Sephora because I can never not go in and buy something!
What are your favorite HUM products?
My favorite HUM product is
OMG! Omega the Great
. It's such an important supplement to reduce inflammation, increase hydration, and improve overall health. I love that there's no fishy taste and it's great for everyone! I also love
Gut Instinct
because this is the first probiotic supplement I have found with so many strains of healthy bacteria. Finally,
Killer Nails + Red Carpet
are my patients' favorites! I have so many women who come back and say their hair and nails are amazing!
More like this