HUM's 2021 Sustainable Holiday Gift Guide
Find a little something for everyone on your list, yourself included, with our 2021 sustainable holiday gift guide.
As we round out the year, Team HUM is looking forward to (finally) gathering safely with family and friends and relishing in the experiences that make this time of year so festive. With that, we're choosing to gift a little more mindfully this year with sustainable, eco-friendly, and up-cycled finds.
Sustainability is core to HUM's mission to help you look and feel your best. After all, our ingredients are nature-sourced, and protecting our planet has never been more critical. This year, HUM transitioned to 100 percent ocean-bound plastic bottles. To date, we've prevented over 5,245,200 plastic bottles from entering our oceans and waterways. By 2025, our goal is to prevent over 50 million plastic bottles and completely eliminate single-use plastic.
We're inspired by so many other brands that are doing their part to help our planet, too, and we can't wait to share their products and stories with our gift recipients. (BTW, consider using reusable gift bags or an eco-friendly gift wrap and saving wrapping paper to reuse after you open a gift.)
Ready to get gifting? Check out our picks below.
Sustainable gifts to feel good about
HUM's Air Patrol, $10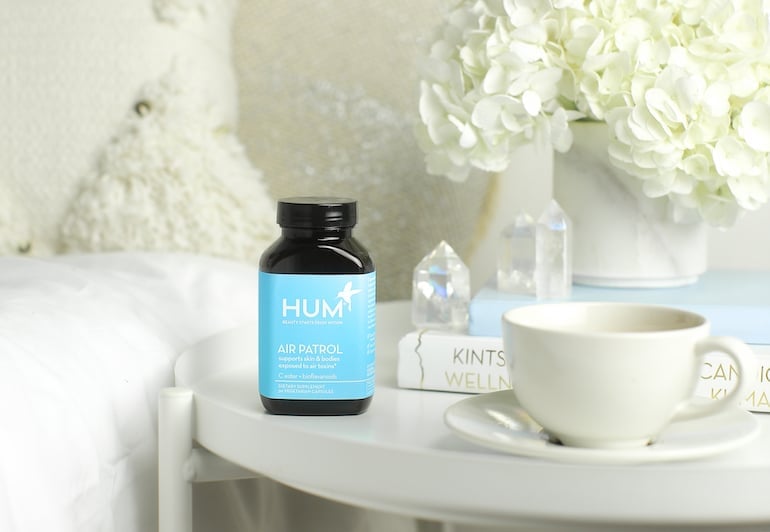 We're stuffing every stocking with this immune-supportive supplement this year. The esterified vitamin C boosts both innate and adaptive immune responses and helps reduce oxidative stress and damage from toxins for brighter skin (who doesn't love that bonus!) The addition of citrus bioflavonoid complex helps fight free radicals and increase vitamin C's potency. With extra traveling, hugs, and spending more time indoors, boosting your immunity is a gift everyone can get behind.
The Classic A NY Bag in Neon Punch, $133
New York City can be the butt of many a trash joke (and after living here for nearly ten years, I've heard my fair share!) but New Yorker, leathersmith, and bag designer Alex Dabagh is quite literally making one person's trash another person's treasure. Each of his signature sturdy totes is handwoven in New York City using good ol' NYC trash and repurposed cotton trim. Just one bag diverts around 96 single-use plastic bags from ending up in landfills or polluting the water. To date in 2021 alone, the company has collected 9,200 lbs of plastic to be reimagined as your next grocery hauler, weekender, or schlep-back-to-the-office-r. We're putting this on our list in Neon Punch since we're big fans of pink, but the bag also comes in black, neon yellow, and electric blue trims.
W&P Ceramic Porter Bowl, $40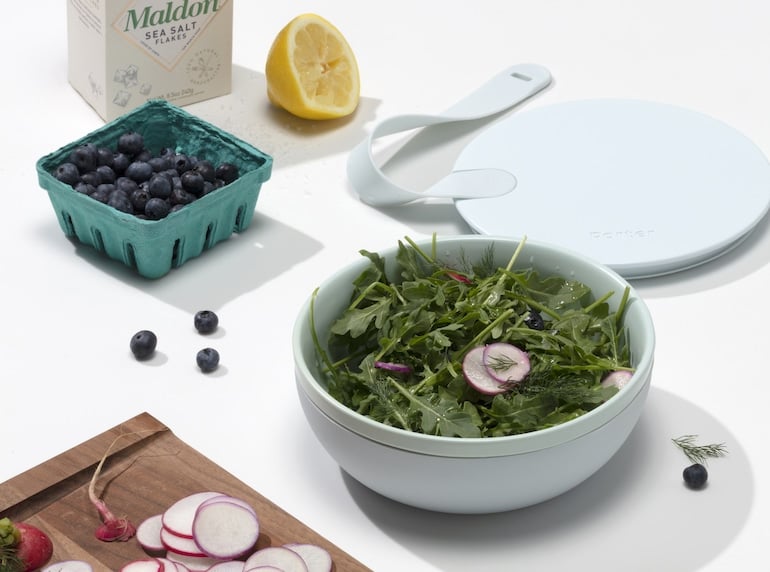 This chic-looking bowl will make your leftovers or that grain bowl you meal prepped 3 days ago, look sexy and appealing when you really want to order sushi. (We've all been there.) It's the perfect gift for everyone headed back to the office in the new year and recalibrating their routines to the Before Times. The durable ceramic bowl is wrapped in LFGB-certified silicone and comes with a BPA-free plastic lid. It encourages packing your lunch over grabbing takeout, which is arguably more sustainable. One study estimated there are around 2025 million takeaway containers per year being used just in the European Union, and most takeout containers are not recyclable.
Cotopaxi Coso 2L Hip Pack – Cada Dia, $55
The fanny pack is officially back, and there's no more multi-tasking and sustainable sidekick on the market than this colorful one from Cotopaxi. Multiple pockets, including one built for your phone, make it easy to find your essentials quickly and the adjustable strap is long enough to wear a cross-body bag, too. In our humble opinions, *everyone* on your list could use a fanny pack. Best part: It's made from 100-percent recycled nylon that's super durable for all your adventures. Sustainability has been part of Cotopaxi's mission since day 1, using non-virgin and alternative materials and partnering with factories that promote fair labor practices. The brand has committed to making 100% of their products with repurposed, recycled, and responsible materials by 2025 and they're well on their way.
Brightland The Duo Olive Oil Set, $74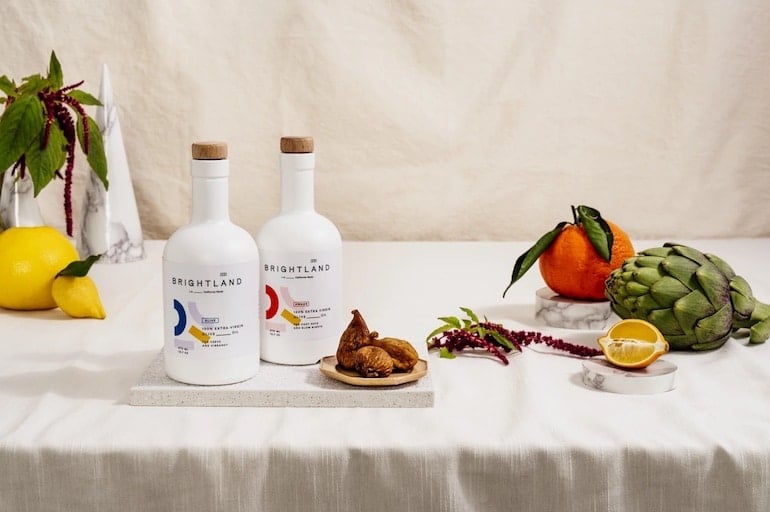 Foodie friends and family will love not only the amazing flavors of Brightland's best-selling cold-pressed extra virgin olive oils, but the aesthetic of the counter-top friendly designs. You can also feel good knowing that this gift will be put to good use—who doesn't use olive oil!? ALIVE is the BFF to salads and greens while AWAKE is made for heartier fare, like roasted veggies, potatoes, stews, and of course, crispy bread. Both have a high polyphenol count, packed with healthful antioxidants. Olive oil is the only ingredient, so you can rest assured you're gifting only the finest. Brightland's olives are sourced from family-run California farms and the oils are hand-crafted.
HUM's Here Comes The Sun, $12 + Sunskis Sunglasses, $48+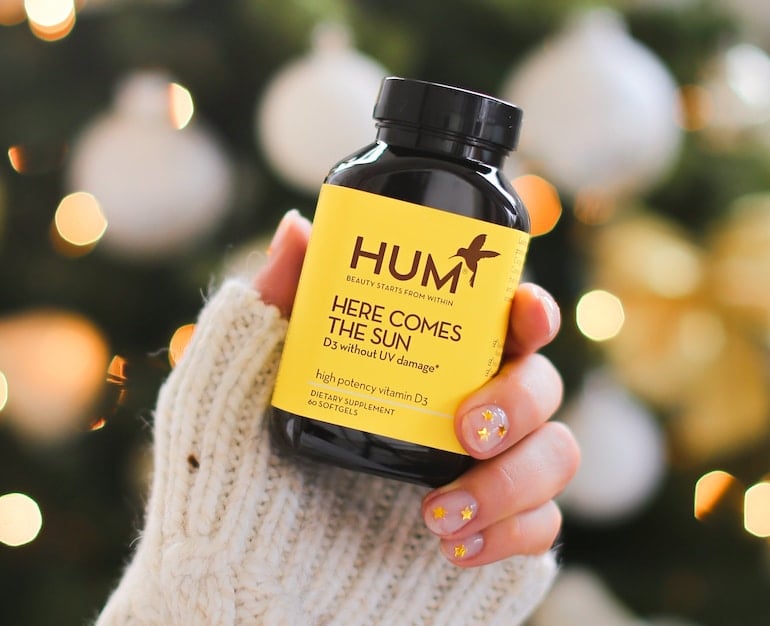 Come winter time, most of us aren't getting 20 minutes of sunshine a day in which 40 percent of our skin is exposed—the amount required to prevent vitamin D deficiency. Enter, our high-potency vegan vitamin D3. Vitamin D supports your immune system, boosts your mood, and aids in calcium absorption for strong bones. For a cheeky gift, pair it with a nearly-indestructible (trust us) pair of Sunskis. The California-based company's affordable sunglasses with polarized lenses are made from recycled plastic rescued from landfills and are packed in recycled boxes.
Vuori Men's Ponte Performance Pant, $84
2020 was the year to embrace sweatpants, 2021 was the year we all put on pants a few times, and 2022 is the year of elevated loungewear. Aptly named "Performance Pants" (we like what you did there, Vuori) these supersoft straight legged sweats will make your giftee feel like they could actually get something done in them (aside from just binging Squid Games.) Wear them to the gym, work, brunch, or on a flight to look and feel good. They're constructed from 89 percent recycled polyester, in line with the brand's mission to achieve 80 percent sustainable materials and eliminate 80 percent of plastics from their shipping and supply chain by 2022. What's more, Vuori offsets 100 percent of their carbon footprint.
REN Skincare All is Calm Gift Set, $69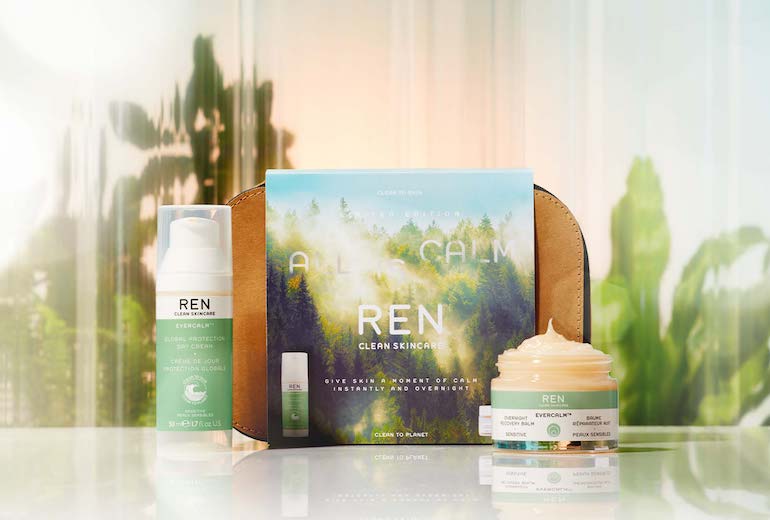 There's just *something* about skincare sets for the holidays that we can't resist giving and getting, and this one from REN is a great value. The set features sensitive skin-safe moisturizers for day and night to nourish tired and stressed winter skin. Evercalm Global Protection Day Cream includes camelia oil, which helps to strengthen the skin's natural barrier while Evercalm Overnight Recovery Balm uses a blend of olive, almond, borage and linseed Oils to moisturize. By the end of 2021, all of REN's products will be recyclable, reusable, or contain recycled material, in line with their Zero Waste Pledge.
HUM's Red Carpet + ILIA Multistick, $34
Gift the ultimate glow-up with HUM's Red Carpet, which hydrates skin from within and promotes healthy skin texture with black currant seed oil and vitamin E. Black currant seed oil is packed with skin-loving GLA and ALA, omega-6, and omega-3 fatty acids. We're pairing it with this creamy cheek and lip tint that quite literally shines. It's the perfect dual tool for any makeup bag and comes in 8 shades. Nourishing ingredients like shea butter and avocado also make it a go-to for winter. It's an easy gift for everyone from your bestie or sister-in-law to the teenager in your life (start 'em on clean beauty young!) Not only are ILIA's ingredients chosen to be safe and effective, they use recycled aluminum, glass components, and responsibly sourced paper in their packaging. After you've used up your product, mail back up to five empties a month and they'll ensure it gets recycled. As a member of 1% for the Planet, ILIA is also committed to planting 1 million trees by the end of 2023 in partnership with One Tree Planted.
Otherland Alpine Crystal Candle, $36
If you can't fly your fave person to a ski chalet in Austria from the holidays, they can at least light this candle, close their eyes, and pretend they're there. That's right, candles can be a luxe—not basic—gift when you snag a limited-edition scent like this one from Otherland. The Alpine Crystal scent from Otherland's seasonal Adorned Collection has hints of juniper sprig, icy tonic, and lemon fizz that instantly transport. Most importantly, what's not inside? Parabens, sulfates, and phthalates. The clean-ingredient candles are also cruelty-free and use glass tumblers made in the U.S. that are designed to be reused.
AVRE Infinity Glide Sneakers, $145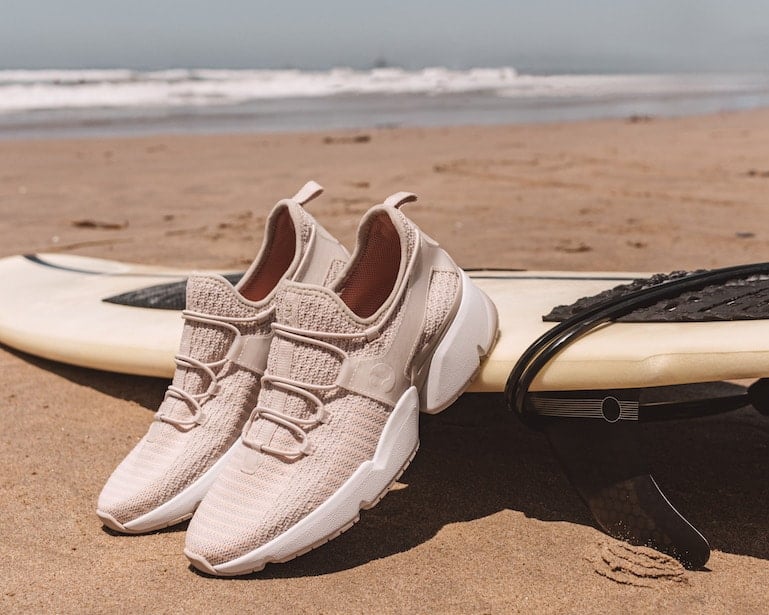 Your athleisure-wearing friend will obsess over these eco-friendly sneakers knitted from up to ten water bottles worth of recycled P.E.T plastic. Even more impressive are the insoles that repurpose harmful algae from waterways and filter clean water back to its original source, supporting a healthy ecosystem along the way. Just a single insole cleans 45 liters of water and 28 cubic meters of air. You're quite literally reducing your carbon footprint with, well, your footprint. The super comfy slip-ons are good for running errands, walking the dog, and trekking to and from yoga class.
Parks Project Glow in the Dark Water Bottle, $20
Inspire the nature-lovers in your life to visit all of the National Parks with this glow-in-the-dark Nalgene bottle complete with a list of the U.S.'s 62 National Parks. The attached screw-on cap makes it easy to hook on to the outside of a pack while the wide mouth is big enough to slide a HUM Collagen Pop tablet into for a dose of collagen and vitamin C on the go. Parks Project purchases fund initiatives that help to preserve parklands through education and conservation. They've contributed over $2 million to date—with this purchase you'll help find kids' visits to a national park, creating an early appreciation for the outdoors.