11 Acne-Fighting Ingredients You Need on Your Radar (and in Your Routine)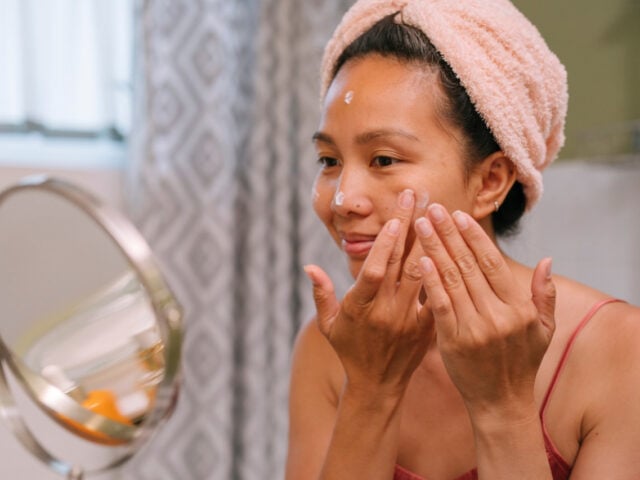 Consider this the ultimate guide to the best acne treatments. With the help of two board-certified dermatologists, we're rounding up the top ingredients and products to clarify your complexion—including tried-and-true *and* lesser-known yet highly effective actives.
Struggling with acne well beyond your teenage years? You likely know all too well how frustrating—and sometimes outright defeating—it can be to clarify your complexion. However, instead of doing *the most* to get rid of pesky breakouts, you'll want to be methodical when choosing the right treatments for the type of acne you have. It can also work to your benefit to take a less-is-more approach.
"Many acne ingredients are formulated to clear oil and dead skin cells from the pores," explains board-certified dermatologist Nancy Samolitis, MD, co-founder and medical director of facile skincare. However, some heavy duty acne treatments can lead to dryness, redness, peeling, and sensitivity. "When ingredients are used together in the wrong amounts or layered inappropriately, it can amplify those side effects," Dr. Samolitis adds.
Enter: expert-vetted product education and tips for choosing safe, smart formulations.
Ahead, we're rounding up the best ingredients for different types of acne so you can best decipher which treatments can help your skin get, and stay, clear.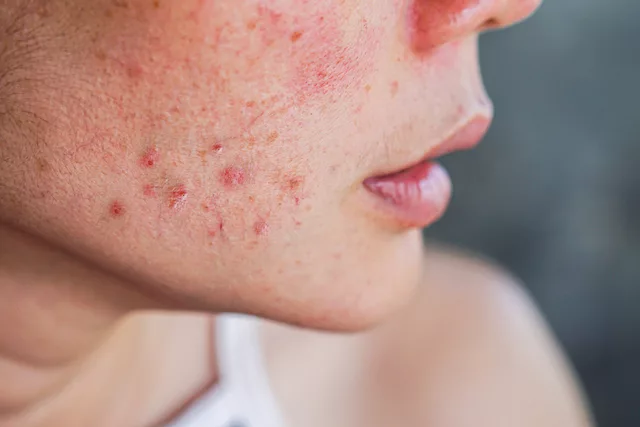 11 Best Ingredients and Treatments for Acne
"There are many types of acne and they respond to different types of ingredients," Dr. Samolitis shares. "Many people do have more than one type, so we often need to carefully combine ingredients for optimal results overall." Some of the best acne treatments will include a mix of actives, which can be ideal so you can get rid of a range of breakouts while minimizing the risk of skin barrier damage. (Dr. Samolitis notes that cystic acne usually requires a few solutions, most often under the guidance of a trusted dermatologist.)
Before you shop for your next acne treatment, be sure to consult this list. It includes famed ingredients for acne you're likely familiar with—plus some lesser-known powerhouses you'll want to get on your radar and into your skincare routine, stat.
1. Salicylic Acid
This famous anti-inflammatory acne-fighting hero needs no introduction. It helps to unclog pores by dissolving sebum, making it ideal for those with acne-prone and oily skin. Since it's an exfoliant, it can also help yield a brighter, more even complexion. Better yet, it's shown to be safe and effective for light to dark skin tones.
Salicylic acid product recommendation: Alpyn Beauty Pore Perfecting Liquid with 2% BHA & Borage
2. Benzoyl Peroxide
Dr. Samolitis says benzoyl peroxide is best for papulopustular acne. According to the National Library of Medicine, it "has mild sebostatic and keratolytic effects and is most effective when used combined with other acne vulgaris therapies." (Again, just make sure to not go overboard by layering too many acne treatments at once. Think: skin cycling on alternate days, or applying one ingredient in the morning and another at night.) FDA-approved for mild to severe acne, you'll most often find benzoyl peroxide in face washes, spot treatments, and prescription topical treatments.
Benzoyl peroxide product recommendation: CeraVe Acne Foaming Cream Cleanser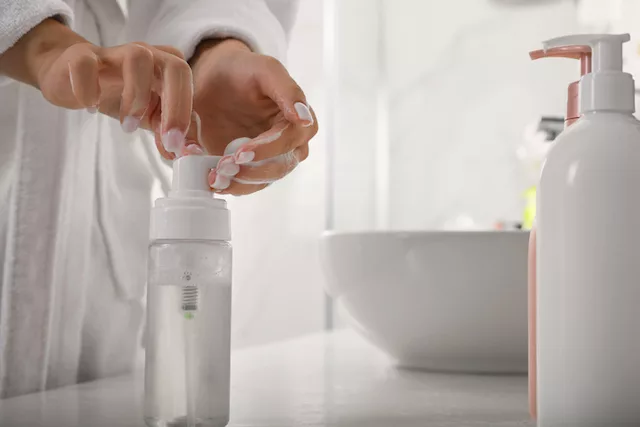 3. Sulfur
Need to shrink a few pesky spots? Sulfur is a worthy ingredient to prioritize (so long as you don't mind the typically strong odor). "Sulfur is an anti-inflammatory and antibacterial acne-fighting skincare ingredient that is ideal for sensitive skin," says board-certified cosmetic dermatologist Michele Green, MD. "It is a gentle mineral often incorporated into cleansers, masks, and spot treatments to regulate oil production." Just note that some formulations can be drying, so be sure to follow up with adequate hydration and moisture.
Sulfur product recommendation: Naturium Sulfur Spot Treatment
4. Retinoids
Retinoids (including retinol and retinaldehyde, among other types) are among the crown jewels of skincare given their anti-acne and pro-aging prowess. As we previously covered in our comprehensive guide to retinol, it helps decrease sebum production, kills acne-causing bacteria, and increases skin cell turnover. Dr. Samolitis says retinoids are great for comedonal acne (i.e., blackheads and whiteheads).
Strong and mighty, retinoids often entail an initial purging period, so it can take some time for your skin to adjust. If your skin is sensitive or you prefer a similar acne treatment with fewer side effects, Dr. Samolitis suggests opting for bakuchiol. "It's a natural alternative that acts on the retinoid receptor, but is [better] tolerated than traditional retinol and can also be used during pregnancy," she explains.
Retinoid product recommendation: StackedSkincare Advanced Retinol Serum
5. AHA Exfoliants
BHAs like salicylic acid and willowbark extract tend to steal the spotlight as far as acne is concerned, but AHAs can also promote a clear and radiant complexion. Dr. Samolitis says that AHAs like glycolic acid and lactic acid are effective against comedonal acne. Plus, research shows that glycolic acid kills acne-causing bacteria by disrupting bacterial cell membranes.
"We formulated facile Clear to contain a combination of both alpha and beta hydroxy acids to work on different levels of the skin (on the surface and deep inside the pores), but with lower amounts of each to prevent too much dryness," she shares.
AHA product recommendation: facile Clear Targeted Acne Serum
6. Hydrocolloid Patches
Seeking the best acne spot treatment that can shrink zits within hours? Be sure to keep a stash of hydrocolloid patches on hand. "Hydrocolloid patches are a moisture-absorbing dressing that can be applied to a pimple as a spot treatment," Dr. Green explains. "The patch absorbs the sebum and oil, flattening the lesion."
The pimple patch market is booming these days, offering a range of options for different types of acne (including various stages of development) and areas of the face. Some patches are infused with other acne-fighting ingredients, some have microneedles to penetrate more deeply, and others are designed to help fade post-inflammatory hyperpigmentation. No matter the type of acne you're dealing with, chances are it'll be easy to (pardon the pun) *spot* the best pimple patch for your needs.
Hydrocolloid patch product recommendation: Hero Cosmetics Mighty Patch Micropoint for Blemishes
7. Hypochlorous Acid
Boasting antimicrobial and anti-inflammatory properties, hypochlorous acid is a gentle yet effective acne treatment that both derms rally behind. "White blood cells in our bodies naturally produce hypochlorous acid to kill harmful bacteria," Dr. Green explains. "This means that it's generally non-irritating and safe for all skin types, including those with sensitive skin."
Dr. Samolitis vouches for this less common hero ingredient, particularly for papulopustular acne as well as rosacea. ("I want to include rosacea here because it can look many different ways and often has acne-like lesions," the derm notes.) "It's become one of my absolute favorite ingredients in the treatment of acne because it's completely natural, never irritating, and kills all kinds of organisms including bacteria and fungi," she shares.
Hypochlorous acid product recommendation: Tower 28 SOS Daily Rescue Facial Spray
8. Azelaic Acid
"Azelaic acid is an effective but somewhat lesser-known topical agent that has many wonderful benefits," Dr. Samolitis shares. She cites its benefits to help treat not only papules and pustules, but also rosacea, as it helps diminish red and brown skin discoloration. "It is fairly gentle and also safe during pregnancy," Dr. Samolitis adds, both of which only broaden this acne treatment's appeal.
Azelaic acid product recommendation: The Ordinary Azelaic Acid Suspension 10%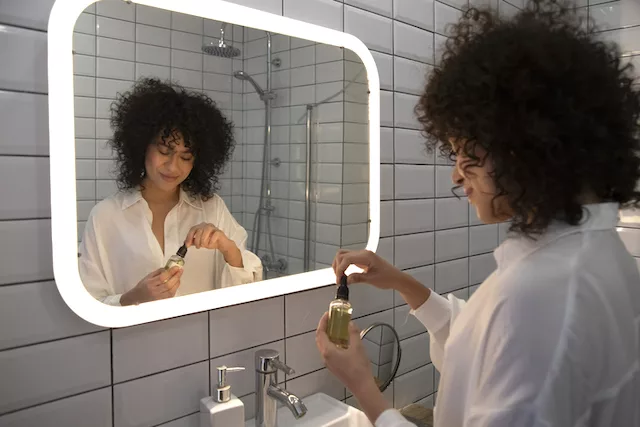 9. Niacinamide
IMHO, niacinamide is among the best ingredients for acne and skin health at large. It boasts a seemingly endless list of benefits, including but not limited to:
Lower oil production
Brightening, tone-evening properties
Skin barrier protection
Niacinamide plays well with many other ingredients for acne and otherwise. In fact, it's less often the star of the show and is most commonly used to support other actives in a single formulation. Niacinamide treatments can be geared for acne, post-acne scarring and hyperpigmentation, and/or general skin support.
Niacinamide product recommendation: Topicals Faded Brightening & Clearing Serum
10. Succinic Acid
Succinic acid is one of the best treatments for acne that you're probably not using… but maybe should. "It contains antimicrobial properties that inhibit the growth of bacteria and fungi responsible for causing acne breakouts," Dr. Green shares. On top of that, she says its anti-inflammatory properties help to calm not only acne lesions, but also eczema and psoriasis.
Another built-in benefit of succinic acid is that it's innately hydrating, thus minimizing dryness and irritation you may experience from more potent acne-fighting ingredients. "It brings moisture to the skin to restore the skin's natural protective barrier," Dr. Green continues. And since it's water-soluble, your skin can easily absorb it.
Succinic acid product recommendation: FaceGym Skin Changer Succinic Acid Essence-Toner
11. Dioic Acid
Rounding out our list of the best acne treatments, dioic acid is an up-and-comer that offers a range of pre- and post-breakout benefits. "Dioic acid kills acne-causing bacteria and reduces sebum production," Dr. Green shares. "It is also a tyrosinase inhibitor that reduces hyperpigmentation by regulating melanin production." In other words, consider it a workhorse to banish breakouts and the dark spots that are all too often left in their wake.
Dioic acid product recommendation: Allies of Skin Multi Nutrient & Dioic Renewing Cream
More like this