3 Pressure Points That Help Relieve Stress
by Allie Flinn
Like an off-switch for stress.
Feeling stressed? You're not alone. (Seriously, the American Psychological Association just reported that we're the most stressed out we've been in a decade.) And I probably don't have to tell you that stress is capital B-A-D bad. It can cause weight gain, fatigue, and a host of other issues.
As someone who struggles with anxiety, I am always looking for ways to help calm my body's fight or flight response — which is seemingly on all the time. I roll on essential oils, supplement with calming adaptogens (thanks, Big Chill), and prioritize getting enough sleep. It's always good to have a well-stocked arsenal against stress, and the latest tool I've added is acupressure.
Acupressure is a practice rooted in Traditional Chinese Medicine; studies have found that it can help manage and treat various issues, like stress, fatigue, nausea, and headaches.
Try massaging the following pressure points to help relieve your stress.
Acupressure for Stress
He Gu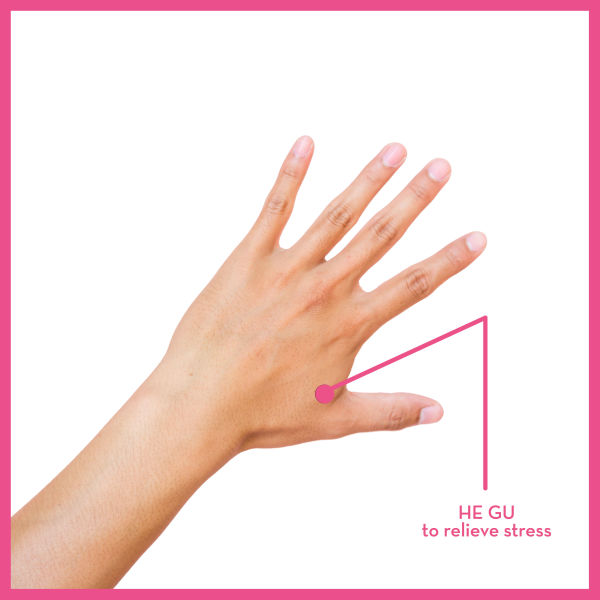 This pressure point is located between the web of your thumb and index finger, at the highest point of the muscle. Apply pressure and massage the area for five seconds. Repeat as necessary.
Zu San Li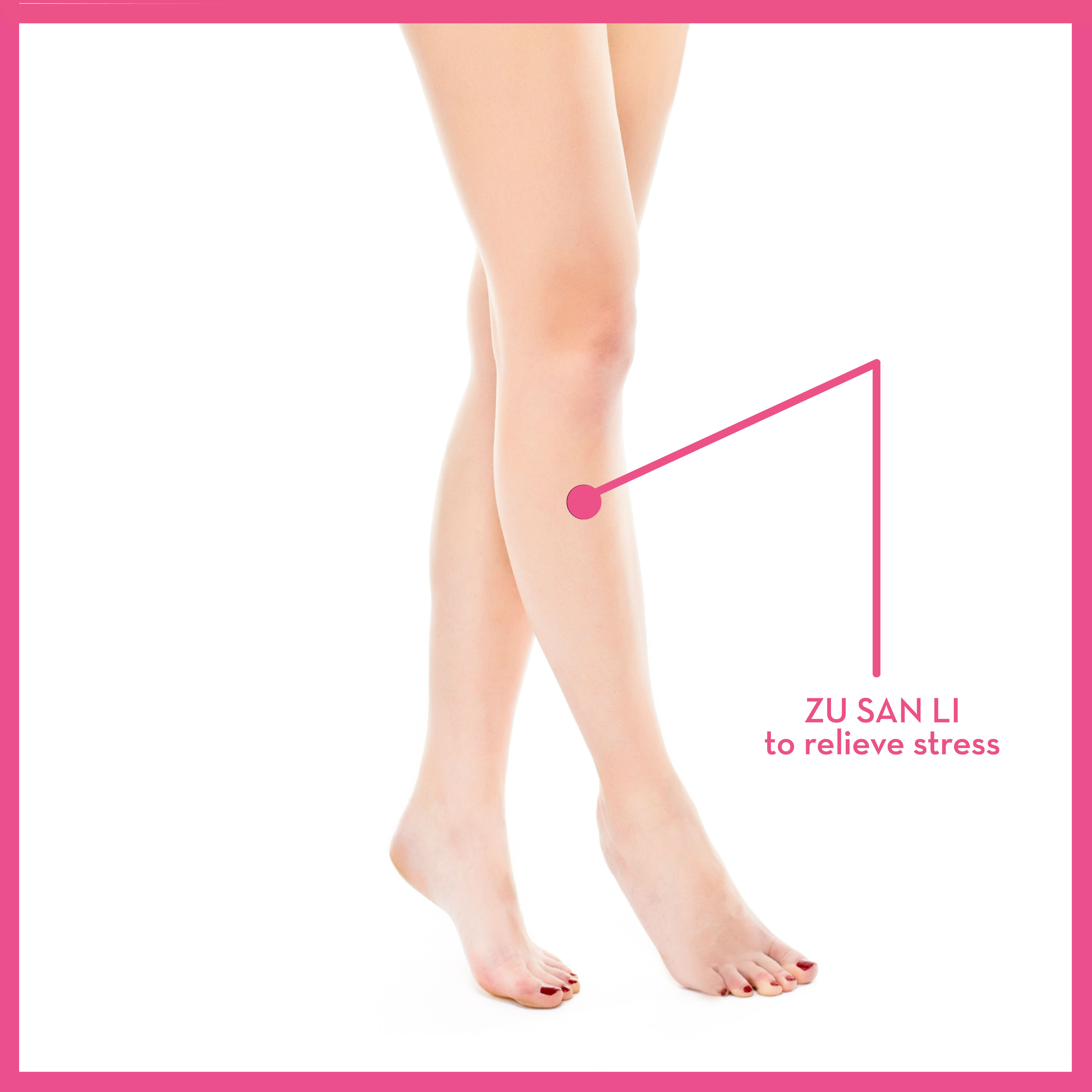 In addition to relieving stress, this pressure point can also help relieve nausea and fatigue. It is located along the outside of your shin bone, four fingers from the bottom of your knee cap. Use your thumb to apply pressure and massage the point for five seconds. Repeat as necessary.
Tai Chong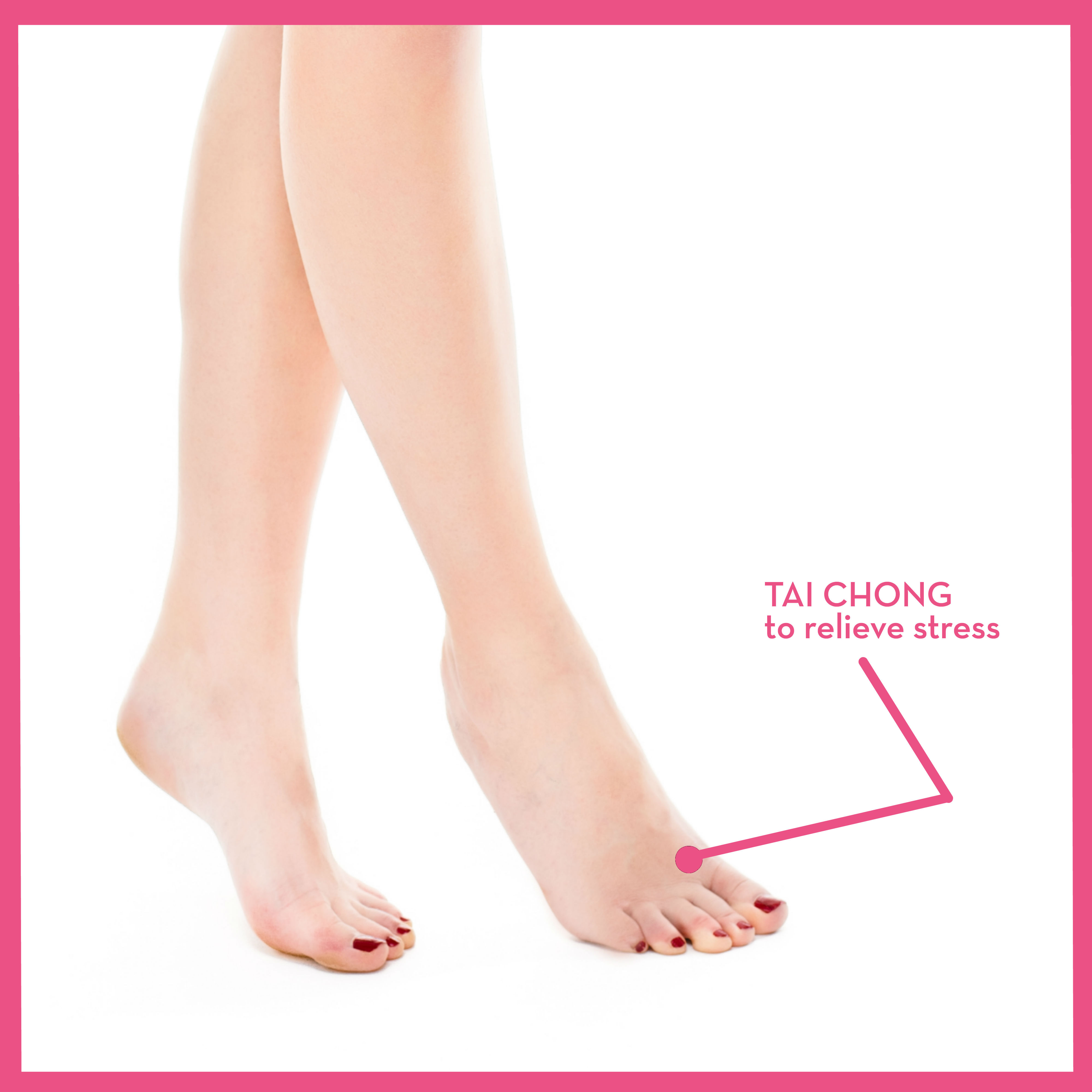 The Tai Chong pressure point helps with stress, as well as menstrual cramps, lower back pain, and high blood pressure. To find this pressure point, locate the space between your big toe and your second toe. From the place where the skin meets, go up about two finger widths. Apply deep pressure to this point and massage for five seconds. Repeat as necessary.