5 Tips for a Natural Detox (+ Turmeric Tea Recipe)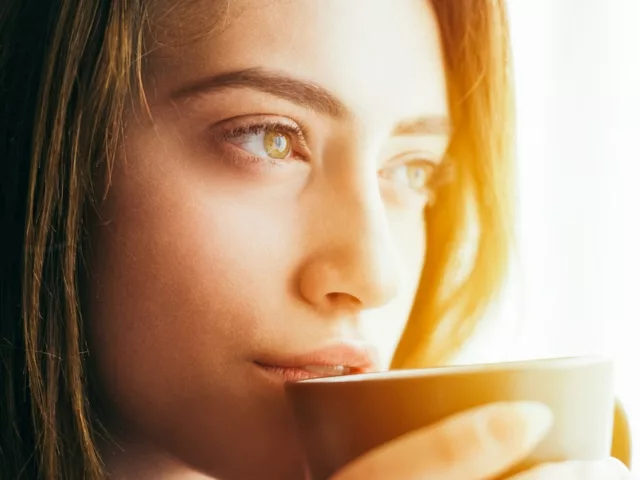 Forget what you think you know about detoxing: Juicing, colonics, and extreme low-calorie diets can do more harm than good when it comes to cleansing the body. Instead of going to extreme measures, opt for these five simple ways to give your body a natural detox. You'll feel lighter, refreshed, and more energized.
5 Tips for a Natural Detox
Have you been following HUM's
21-Day Healthy Detox Challenge
? If so, adding these five simple tips into your new cleansing routine will help reinvigorate your detox, lift your energy, and start 2016 off with your health goals in sight. Infuse the detoxing drink and food duos with these top five ways to achieve a natural detox.
1. Organic Fruit and Vegetables
Hopefully you're already enjoying plenty of fruits and vegetables in your diet. If not, make this your number-one goal for 2016. Of all the diet advice out there, this one provides the biggest bang for your detox buck. Along with antioxidants that help combat free-radical damage (like wrinkles and chronic disease), these foods can help with weight loss/management and make you feel great. Fruits and vegetables are also great sources of polyphenols, vitamins and water-essential nutrients for detoxing. When possible, choose organic over conventional for reduced exposure to environmental pollutants in support of the natural detox. It's also beneficial to remove unwanted toxins that arise from the chemicals in processed foods and pesticidal agriculture. To cleanse from the inside out, try green algae in the form of chlorella found in HUM's
Daily Cleanse.
Adding these detoxifying nutrients to your diet can result in clearer, healthier-looking skin.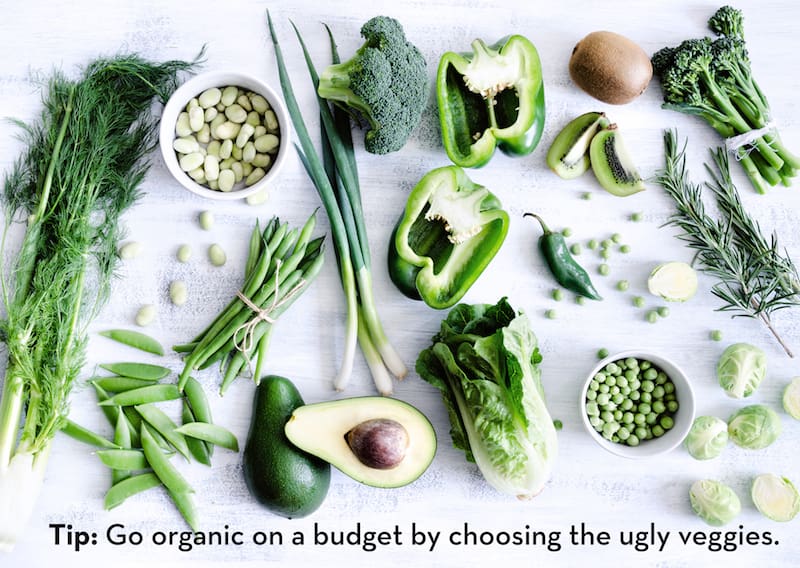 Tip: Roughly 20 percent of produce grown on farms is rejected by grocery stores solely based on appearance: being too big, too small, sunburned, discolored, or wind damaged,
according to California-based startup Imperfect Produce
. So give your wallet and your conscience an extra detox as well by seeking out the imperfections in your produce.
2. Breathe
Not only can
deep breathing
reduce anxiety and blood pressure; it's also an essential component to detoxing. Deep breathing increases oxygen levels, which can help super-charge your lymphatic system and help with energy levels. Take a few moments throughout the day to focus on deep-belly breathing.
3. Cut down on sugar
Reducing
sugar intake
is one of the best ways to enhance overall health. Reducing sugar intake will benefit both your skin and your waistline. High-glycemic diets are one of the main culprits in acne production. Cut down on sugar—even natural versions like honey, maple syrup, and molasses—for a beautiful glow. For a natural lift without the sugary snacks or caffeinated drinks, try HUM's
Raw Beauty
superfood powder. With kale, spirulina, chlorella, blueberries, moringa, matcha, ginseng, and many more superfoods, this mint chocolate chip infusion provides a refreshingly sweet treat and energy boost, without the loads of processed sugar that flood your system.
4. Exercise
Releasing toxins through sweat is one of the best things you can do for your body! Exercise promotes the detoxification process by giving all systems a boost, including increased circulation to your heart, nutrient delivery to your muscles, and the release of toxins through your pores. Whatever your preferred method of sweating is, enjoy it at least a few times a week for maximum benefits.
5. Dry Brushing
We tend to think of detoxing from the inside out, but exfoliating your skin is a great way to release dead skin and refresh circulation. Try skin brushing or oil massaging!
Natural Detox Recipe: Turmeric Tea
Try my recipe for turmeric tea for a natural detox. Turmeric tea is a simple paste of fresh grated
turmeric
root and honey steeped in hot water. If you can find fresh turmeric root in the produce section of your local grocery store, use it! If not, you can always substitute with ground, although it really is worth seeking out the fresh root. Keep any extra paste in the fridge to enjoy within a few days.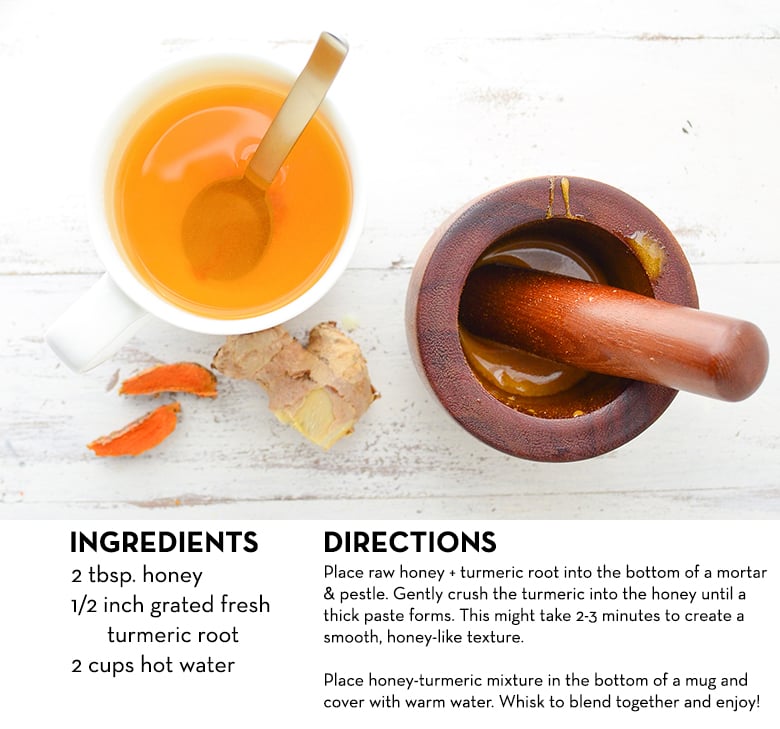 More like this