When Is the Best Time to Take Probiotics?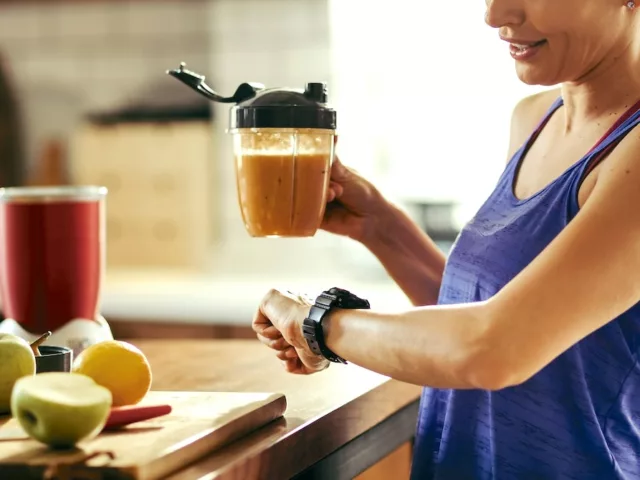 Curious about the best time to take probiotics, or how much of a factor timing really is? Carrie Gabriel, MS, RDN, shares the science behind the answer.
Even if you've never taken probiotics, chances are you've heard of them. Probiotic supplements contain live microorganisms, such as bacteria or yeast, that can yield a world of benefits. For starters, they support the healthy bacteria in your gut, the effects of which can carry over to your
skin
, mood, and more. That said, you may wonder if you should take them in the morning, noon, or night. Let's go over whether or not there really is a definitive best time to take probiotics.
But first, what are probiotics good for?
Among its many powers, probiotics can help:
maintain a healthy gut barrier
strengthen the immune system
prevent the growth of harmful organisms
restore good bacteria in the stomach, especially after certain medications create disturbances
Best Sources of Probiotics
You can find live microorganisms both in probiotic supplements and certain foods.
Probiotic foods
include Greek yogurt, kefir, sauerkraut, miso, and tempeh, all of which are naturally cultured or fermented. These foods are linked to a variety of probiotic benefits such as
lower cholesterol
, healthy blood sugar levels, and support for weight management. If none of the foods listed above are part of your regular diet, I advise taking a probiotic supplement.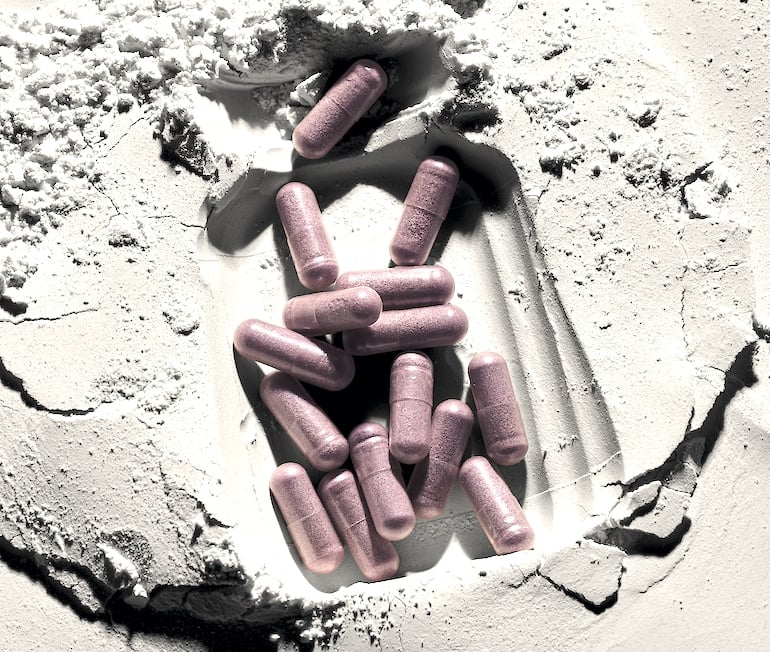 When is the best time to take probiotics?
Unfortunately, it may not be as simple as a one-time-fits-all approach. The best time to take probiotics can depend on several variables.
It depends on your stomach's sensitivity
Healthy people don't typically experience side effects from probiotics. However, at first you might experience minor levels of digestive discomfort. Rest assured that any symptoms should improve as your body gets used to the new probiotic. In this case, the best time of day to take probiotics can be at night before bed. This timeframe can reduce some of those symptoms you may experience during the day.
Should you take probiotics with food?
Probiotic manufacturers have differing opinions on this subject. Some recommend taking the supplement with food. Others say to take it on an empty stomach. Ultimately, the goal is for the good bacteria in probiotics to survive long enough to make it to the small intestine, where they'll make the biggest impact. To that end, taking probiotics with specific foods may increase their odds of success. For example,
one study
reports that the survival rates of microorganisms in probiotics improve when taken with oatmeal or low-fat milk, as opposed to only water or juice. Similarly, a small amount of fat in your digestive tract can potentially improve bacteria survival. But how? Fat helps keep the stomach less acidic. In turn, this acidic environment ensures that more of the probiotic's good bacteria can survive long enough to make it to the small intestine. That said, another 2017 study shows that probiotics can produce positive effects whether you take them
with or without a meal
. So, perhaps surprisingly, there's no definitive answer here.
It can depend on the Strain
Finally, it's important to note that not all probiotic strains and formulas are alike. For example, lactobacillus is a common probiotic strain. It relies on glucose to survive in an acidic environment like our stomachs. For that reason, it may pair best
alongside sugar and carbohydrates
. However, different probiotic strains, and combinations of strains, may perform differently.
Our Recommendation
All things considered, the best time to take probiotics ultimately comes down to whenever you remember to take it daily. As with any supplement regimen, consistency is key for success. At HUM, we offer three different probiotics:
Skin Squad
,
Private Party
, and
Gut Instinct
. We recommend taking Gut Instinct in the morning when your stomach is empty and less acidic, which makes transit to the gut easier. Meanwhile, Skin Squad and Private Party are designed to be taken any time of day, with or without food.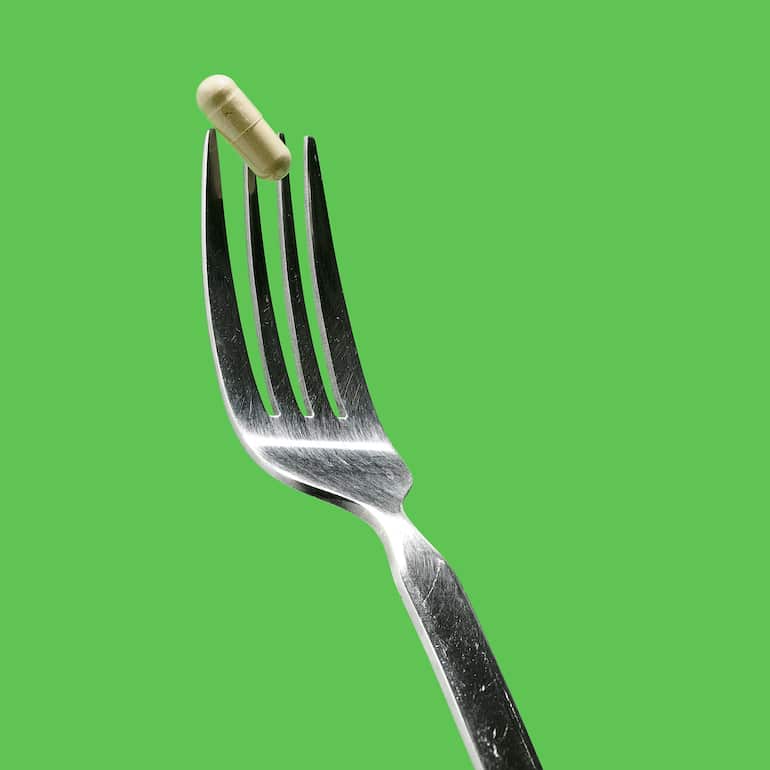 Why You Need a High-Quality Probiotic
In addition, your supplement's quality is just as important as when you take your probiotic. Keep in mind that the quality will affect how much good bacteria makes it to your small intestine. First, I recommend choosing a probiotic in capsule form. Probiotic capsules are more likely to survive stomach acid when they're coated. The coating serves as a barrier that helps to prevent disintegration due to the acidity of the gastric environment. Also, be sure to store your probiotic according to the instructions on the label. Some probiotics must be refrigerated, while others are fine at room temperature. Also, b
e sure to take your probiotics before they expire.
Final Thoughts
Though research shows that more bacteria survive if you take probiotics before a meal, consistency is more important than actual timing. Doing so has the added benefit of helping solidify a daily habit. Additionally, when it comes to getting the greatest benefits for your gut, take your probiotics at the same time each day. Finally, if you have a particular health condition, consult a medical professional to find the best probiotic for your needs. There are specific
probiotics targeted for different health goals
. Also, taking them alongside other medications may amplify their effects.
More like this