Is Functional Medicine Legit… And Is It Worth Trying for Yourself?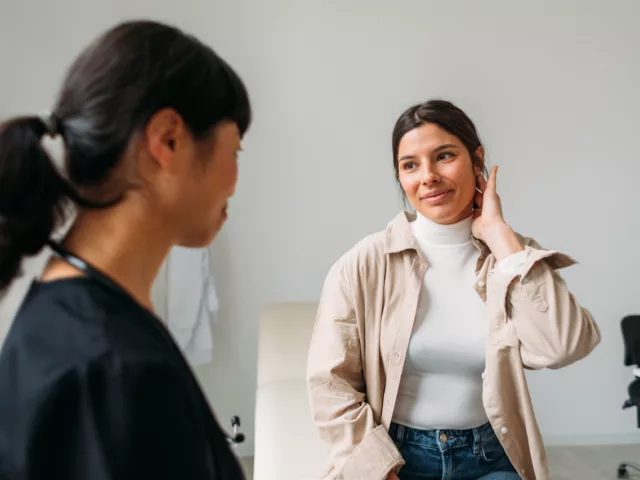 Discover the basics of what functional medicine is—including its key benefits, if it's a legitimate form of healthcare, and how to know if and when it's right for you.
Consistently dealing with wellness woes despite your best efforts to tackle them? Does your doc say things look A-okay on paper but you just *know* that something's off? Or do you have the sense that your mind, mood, and body aren't as optimal as they can or should be? If these scenarios sound familiar, it may be time to look into functional medicine.
Ahead, learn more about what functional medicine is exactly, what a personalized protocol might entail, and its most impressive benefits.
What Is Functional Medicine?
According to the Institute for Functional Medicine (IFM), this modality focuses on identifying and addressing the root causes of disease. Functional medicine dietitian Sam Schleiger, MS, RDN, CD, CLT, IFNCP, explains that it's highly personalized to each individual "with special attention to the unique genetic, environmental, and lifestyle factors that contribute to an individual's overall health and well-being."
As Elisa Angelone, LAc—a licensed acupuncturist, board-certified herbalist, and co-founder of Den Mother in Venice, California—adds, functional medicine involves assessing and optimizing the function of the body, ideally before illness manifests. "By using symptoms and health history as clues to know where the body may be struggling, we provide personalized tools and remedies to help up-level function and healing," she explains.
Angelone likens adverse symptoms to flags that the body waves, attempting to get your attention to seek help. "Functional medicine looks at those flags as clues to help uncover underlying distress. It follows the clues like breadcrumbs that can lead us to the true root cause of dysfunction," she shares. "It is only from this place that we can truly help the body to heal and thrive."
Types of Functional Protocols
Functional medicine employs alternative therapies to promote a state of wellness and help stave off serious health issues.
Schleiger says that a functional medicine protocol may include the likes of:
Nutritional adjustments
Lifestyle modifications
Fitness recommendations
Angelone employs two biofeedback methods in the initial stages of Den Mother's own functional health plan: neuromuscular testing and Japanese Hara (abdominal) diagnosis. "Both rely on palpation of the outer body to help us understand what is happening within. The first is a modern method of physical assessment, while the other is rooted in ancient Eastern Medicine," she explains. She says that these methods can identify where internal stress is hidden and which organs may be under-functioning.
Once uncovered, she'll typically recommend a combination of acupuncture, dietary changes, herbal therapy, and/or labs "to help remove whatever barriers to health that may be presenting—toxins, pathogens, etc.—and to help up-level organ and tissue function."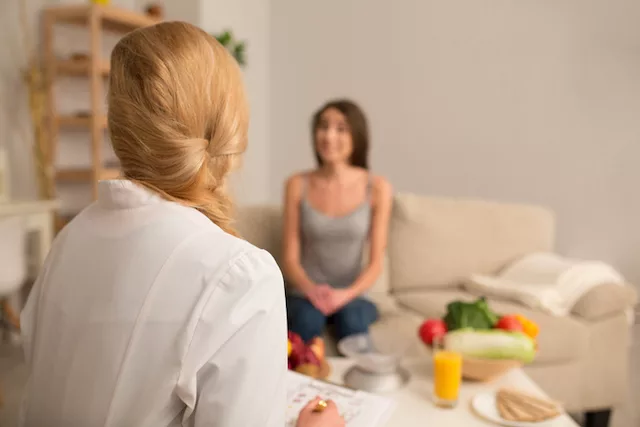 Is Functional Medicine Legitimate?
Schleiger notes that while functional medicine is relatively new, research shows that it can be a safe, effective, and legitimate form of healthcare. "For example, a systematic review published in the journal Nutrients in 2017 found that functional medicine interventions—including dietary changes, nutritional supplements, and stress reduction techniques—were effective in improving a range of health outcomes including weight loss, cardiovascular risk factors, and mental health," she shares. Moreover, she says that a growing number of storied medical institutions are developing training and certification programs to allow health practitioners to specialize in this modality.
"Overall, functional medicine is a legitimate and science-backed approach to healthcare that is gaining popularity as an alternative to conventional medicine," Schleiger summarizes. That said, she emphasizes the importance of finding a qualified practitioner who provides evidence-based care.
Benefits of Functional Medicine
Here are four key benefits of functional medicine, including how it differs from conventional medicine.
1. It Focuses on Root Causes
Whereas conventional medicine most often prioritizes symptom management, functional medicine digs deeper to discover what's actually driving those symptoms. Within the latter protocol, "Practitioners aim to uncover the underlying imbalances or deficiencies that may be contributing to a person's health concerns, rather than just treating the symptoms," Schleiger explains.
Angelone provides the example of menstrual pain. "If upon testing we see that the true culprit is coming from toxic chemical exposure impacting the thyroid, we need to start there," she explains. "We'll change up their products [or environment], help their body to detoxify, and strengthen thyroid function to help bring hormones back into balance." Once the root causes are identified and a healing protocol is underway, you'll be better set up for success in keeping adverse menstrual symptoms at bay.
2. It's a Personalized, Holistic Form of Healthcare
One of the key tenets of functional medicine is that there's no one-size-fits-all approach to improving health. And again, it looks beyond localized pain points, instead investigating how each of the body's systems impact one another.
"Functional medicine recognizes that the body's systems are interconnected and that optimal health requires a balance of physical, emotional, and spiritual well-being," says Schleiger. "In contrast, conventional medicine tends to focus on individual body systems or organs, and may not take the whole person into account."
3. It Often Employs Functional Lab Work
While you may get routine labs during your annual physical, results may come up within "normal" conventional ranges that don't necessarily indicate peak health. Moreover, these tend to skip types of tests that can hone in on the state of your mind and body with greater precision, which is where advanced functional labs come in. According to Schleiger, these labs can identify imbalances and/or deficiencies that are driving wellness woes—or worse, may eventually lead to serious health conditions down the road.
Schleiger notes that functional labs may include:
A comprehensive digestive stool analysis investigating the current composition of your gut microbiome
Food sensitivity/allergy testing to discover potential dietary triggers that may lead to digestive distress, skin flare-ups, or autoimmune conditions
Advanced hormone testing, which may help uncover issues related to fatigue, weight gain, or mood imbalances
Micronutrient testing (via blood or hair samples) to identify potential deficiencies
Organic acid testing, which Schleiger says "can help identify imbalances in the body's metabolic processes, including energy production, neurotransmitter function, and detoxification pathways"
4. It Involves Active Participation in Your Health Plan
If you've ever talked to your PCP about specific symptoms only to be told that things are "normal" (despite you feeling far from it)—or if you've been sent off with a prescription instead of clarity and action-oriented guidance—functional medicine can be a proverbial breath of fresh air. It addresses these gaps and creates space in which you can advocate for yourself in a receptive environment.
One of the biggest benefits of functional medicine is that the patient isn't only front and center—i.e., seen, heard, and validated—but also an active participant. "Functional practitioners spend more time with patients, taking a thorough medical history and working collaboratively to create a personalized treatment plan," Schleiger explains.
Simply put, functional medicine allows for a flexible, empathetic partnership with your practitioner. This dynamic can make a world of difference in supporting your mind, body, and overall sense of well-being.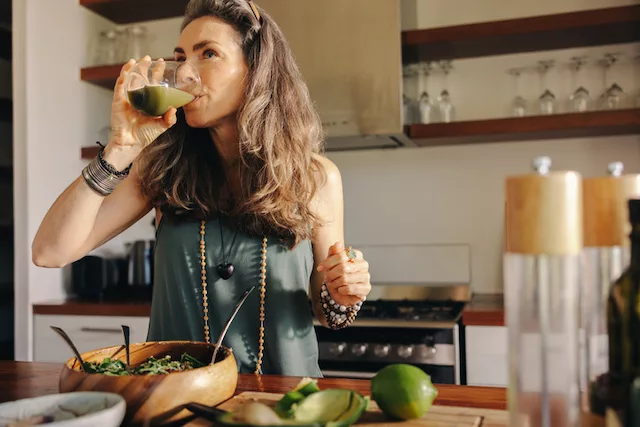 Can Functional Medicine Replace Conventional Medicine?
In one word: no. While conventional medicine may have its potential shortcomings to promote wellness (versus diagnosing and managing adverse health conditions), it's still a crucial component in your healthcare plan. "Functional medicine cannot replace conventional medicine for acute conditions, but it can complement conventional treatments by addressing underlying imbalances and helping to prevent chronic conditions," Schleiger explains.
Each has different strengths and limitations, she continues, yet "both can work together to provide a more comprehensive and personalized approach to healthcare."
Final Tips and Takeaways
If you're not feeling your best and traditional routes of healthcare aren't offering the support you need, it may be worth starting a functional medicine protocol yourself. Before kicking things off, heed these parting tips and FYIs to get yourself on the right track and best set yourself up for success:
Take care to find the best functional medicine practitioner for you
"It is important to find someone who you trust and who is knowledgeable and in tune with the human body, but who also approaches every person as a unique presentation with an open heart and mind," Angelone explains. "The most skilled practitioners I have met are great listeners and detectives with one foot rooted in science and the other in intuition."
Unsure of where to look? Schleiger advises consulting directories of practitioners from:
Of course, personal recommendations and reviews can also steer you in the right direction.
Get ready to make changes and track your progress
Since functional medicine often involves personalized nutrition (and lifestyle) plans specific to your needs, Schleiger says you'll need to have the discipline and dedication to implement these adjustments. Moreover, she suggests keeping a health journal to help identify what might or might not be working. "Document your symptoms, diet, exercise, and stress levels in a journal to help identify patterns and triggers," she advises. Equipped with these insights, you and your practitioner can modify your plan as needed.
Stay the course and acknowledge small wins
As powerful as functional medicine can be, your symptoms are unlikely to disappear overnight… but Angelone says that the right protocol can yield discernible improvements sooner than later. For instance, if you struggle with poor digestion or breakouts, "just altering your diet to one that no longer feeds the pathogens—and starting to take [appropriate] supplements—you will quickly start to see a difference in your symptoms," she explains. Major improvements may take several weeks or months, but it's important to see things through. "The body heals in layers. Though it is not always in the exact order we want, it heals as it needs to and we must trust the process," Angelone concludes.

Michele Ross
May 12, 2023
More like this