10 Clean Beauty Finds From Target We Can't Get Enough Of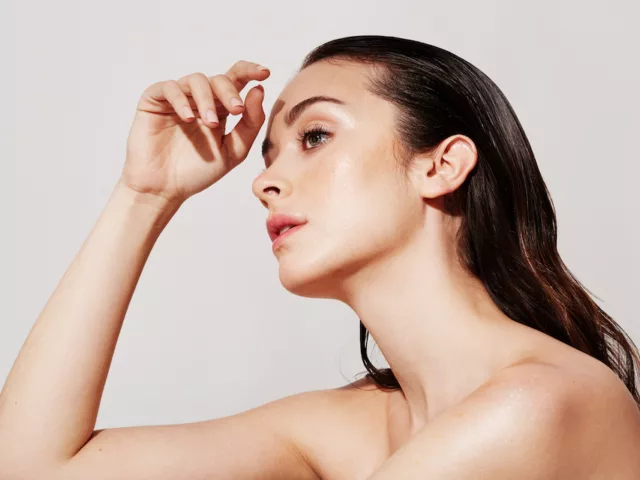 Looking for clean beauty products that won't break the bank? Discover affordable options from Target that are free from harmful chemicals and provide high-quality results.
Whether it's eating well, staying active, or meditating for mental clarity – wellness is top of mind these days. While taking care of the inside of your body is of upmost importance, the outside – or what you put on your skin – is also pretty important to living a healthy lifestyle. The skin from the neck down makes up 91 percent of the surface area on your body, and up to 60 percent of what you apply on your skin makes its way into your bloodstream (yikes!). The skin is an exchange organ, absorbing most of what you put on it. Choosing safe clean beauty and skin products is an important decision you can add to your healthy lifestyle to-do list.
So what is clean beauty? Currently, there is no one industry wide definition of "clean" beauty, however most in the beauty industry agree that clean beauty is synonymous with non-toxic beauty as well as becoming more aware and familiar with the toxins and unwanted chemicals in the products we use. And with the industry's big boom in clean beauty products, it's now easier than ever to find affordable options that are free of harmful toxins.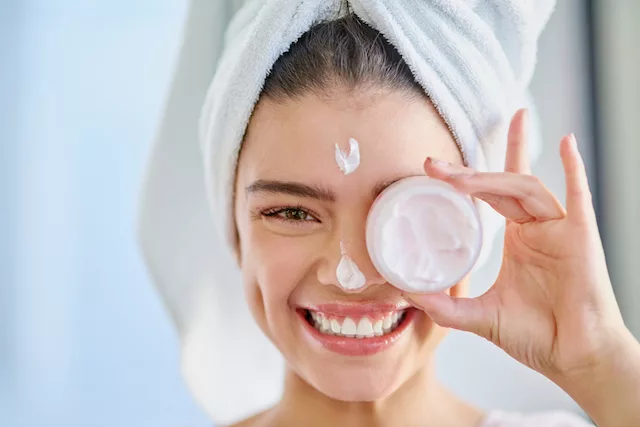 Target launched a clean initiative in 2019 with its green "Target Clean" symbol creating a super easy way to identify products formulated without certain ingredients you may not want. Originally created for household essentials, like cleaning solutions, Target quickly added beauty to its clean program.
According to Target's website, all beauty products deemed "Target Clean" do not contain "all propyl-parabens, butyl-parabens, phthalates, formaldehyde, formaldehyde-donors, nonylphenol ethoxylates (NPEs), Oxybenzone, SLES, retinyl palmitate, hydroquinone, triclosan, triclocarban, BHA & BHT. Also, cruelty-free and/or not tested on animals." Plus, clean deodorants must not contain aluminum and clean oral care must not contain artificial sweeteners.
The green "Target Clean" symbol is an easy way to identify products formulated without certain ingredients you may not want in the beauty products that you buy. Taking the guessing game and constant research out of the clean beauty product hunt.
"Target Clean" is not the only symbol helping shoppers make informed purchases. The company also started including wellness icons like cruelty-free, bio-based, organic, non-GMO, plant-based, non-toxic, and vegan, so customers can identify which products would be right for them.
Getting Started
When making the switch to clean beauty products, knowing which toxins to watch out for and decoding ingredient lists on the back of products can be difficult and overwhelming. So, if you're just now beginning to explore clean beauty, here are a few easy ways to dip your toe into it.
Clean deodorants use baking soda, shea butter, essential oils, and other non-toxic ingredients. Antiperspirants or brand-named deodorants, on the other hand, typically include phthalates and aluminum. It will take time for your body to adjust to a "clean" deodorant, so keep that in mind when you first make the switch.
Remember, the skin is your largest organ, and it can absorb up to 60 percent of what you apply to it. So, transitioning to a clean body wash is an important one, as cleansers are used all over the body. You may notice a lack of suds with a clean body wash. That's ok. Most of the foaming lather we are used to comes from sodium lauryl sulfate (SLS). Not only can it cause irritation, but the suds or bubbles don't do anything for you.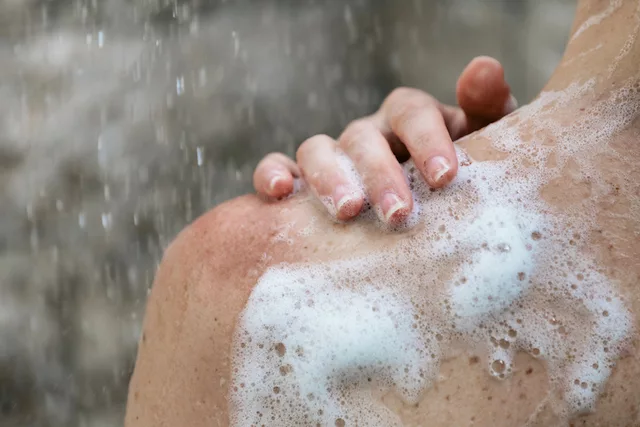 It's a good idea to stay away from sulfates, parabens, synthetic fragrance and dyes in your moisturizer because, much like body wash, moisturizers are used all over the body.
10 clean beauty Products to try now
Boasting over 4,000 beauty products that meet Target's standard of "clean", shoppers can find clean skin care, hair care, cosmetics, oral care and more.
After taking an inventory of Targets "clean" beauty products and trying quite a few of them, we came up with our top ten favorites that you can find in stores now.
Weleda Skin Food Light Nourishing Cream
Weleda has over a 100-year history in providing natural body and skin care. A lighter and fast-absorbing alternative to the classic Skin Food Original Ultra-Rich Cream, this lotion deeply nourishes and moisturizes the skin. It can be applied to both the body and face and is free of synthetic preservatives, fragrances, or materials derived from mineral oils.
Dr. Bronner's Pure-Castile Bar Soap
Made with certified fair trade ingredients and organic U.S.-grown hemp seed oil, this soap cleanses, softens and smooths with a sudsy lather that won't dry out the skin. There are several scents, so pick your favorite!
Made with Thayers Natural Remedies' proprietary blend of aloe vera and non-distilled witch hazel, this product is not distilled and alcohol-free. This toner moisturizes the skin and helps purify, balance and renew it. We like the Rose Petal Facial Toner that includes a rose water additive which helps improve the appearance of the skin.
Cocokind Turmeric Stick Facial Treatment
This vegan mask stick brightens complexion, reduces inflammation and helps prevent clogged pores. Plus, the stick form makes it super easy to use (great bonus!).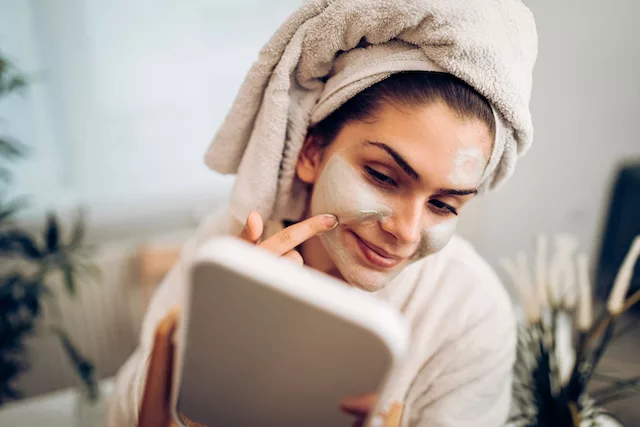 Acure Brightening Facial Scrub
This 100% vegan, paraben-free, mineral oil free, petrolatum-free, formaldehyde-free and sulfate-free facial scrub is one of the best exfoliators we've tried. It makes the skin feel clean and smooth without the harsh scrub of many other exfoliators.
Sold in sustainable packaging, this brand uses ingredients that are naturally sourced and naturally derived. We usually go for the charcoal+peppermint as it freshens breath and helps whiten teeth naturally.
Native Unscented Deodorant
This paraben-free and aluminum-free deodorant offers long-lasting odor protection without chemicals and toxins. *Note* We enjoy using this product, however it took a little time for our bodies to adjust from using a typical brand name antiperspirant to a clean deodorant.
We are huge fans of All Good sunscreen. It comes in a variety of SPFs and multiple forms including, lotion, sport stick, spray and more. The sunscreen is water resistant safe to use on your body and face.
Well People Lip Butter – Tinted Balm
This clean tinted lip balm is vegan and includes Jojoba oil and raspberry seed oil. Not only does this lip balm hydrate and offer a subtle boost of color, it also provides SPF 15 sun protection.
Honest Beauty Extreme Length Mascara + Lash Primer
This paraben-free, paraffin-free, silicone-free, and mineral oil-free mascara boosts lash length and has long staying power.
Target clean beauty Minis
Another great way to get started on your "clean" beauty journey is with minis. Many brands make miniatures versions of their products, and Target's beauty section is home to just about all of them. So, if you don't want to commit to a full-sized bottle of product or you want to try out a few different brands before settling on the one you like, check out Target's robust selection of beauty minis.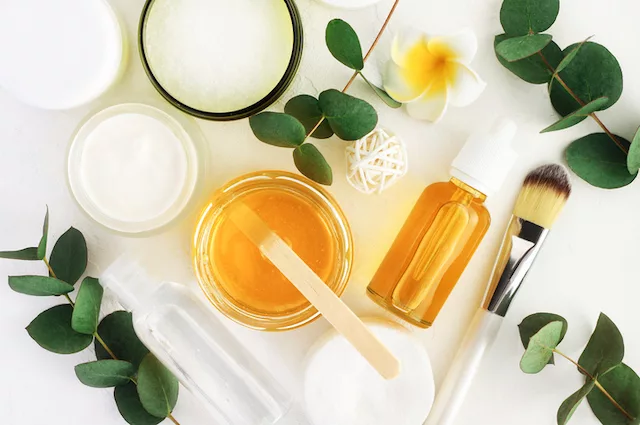 clean beauty for Affordability & Access
The explosion of the clean beauty movement has brought numerous benefits like easier access to more product choices at better prices. And Target's mix of clean beauty brands, easy to identify "Target Green" symbol, and affordable options offers shoppers a fun place to explore the beauty isles and find your next favorite moisturizer or lip balm.
The benefits of using natural skincare products include both better skin and a healthier you, making "clean" beauty the obvious next step in your wellness journey.
More like this