TikTok said to snack this way: The Snacklebox!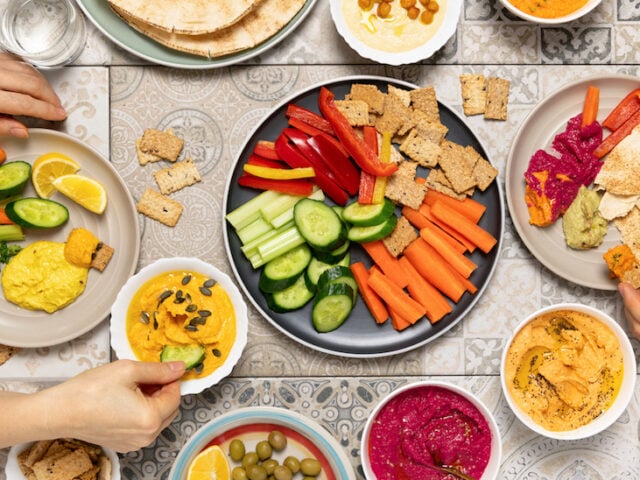 Have you spotted the latest TikTok food trend? It's the #Snacklebox, a portable, cleverly organized tackle box filled with snacks. This quick, easy, and convenient snack solution has become a viral sensation on social media. It's an on-the-go charcuterie board that has taken snacking to a whole new level!
Here we're going to cover the origins of this viral craze, how to build your own Snacklebox, and give you plenty of ideas to assemble your own Snacklebox using one convenient storage container. Let's get snacking!
The Viral CraZE
With a staggering 6 million views, the hashtag #SnackleBox has dominated the food TikTok scene since TikTok parents started the trend back in November 2019.
It started with filling a plastic dollar store tackle box with kids' snacks. Soon parents realized that it wasn't just for kids and filled it with their own snacks to fulfill their cravings. Since then, TikTok users have prepared intricate snack boxes for road trips, plane rides, and even lakeside bachelorette parties.
The possibilities for customizing your DIY on-the-go snack box are endless! Start with a simple one-layer tackle box or dive into a multi-layered version to store your favorite goodies. Also, don't limit yourself to just tackle boxes. Check your local craft departments for craft, sewing, and other storage boxes for additional Snacklebox storage ideas.
From there fill it with your favorite snacks, open it up, sit back, and enjoy. We know you'll be in for a delightful treat!
Building a Healthier Snacklebox
A Snacklebox is a personalized snacking experience that's satisfying, tasty, and enjoyable. But while you're planning your favorite snacks don't forget to keep in mind your dietary needs.Choosing snacks packed with nutrients will not only help keep you satisfied but also offer numerous health benefits such as regulating your hormones. And by selecting high-protein snacks you'll get a quick energy boost that will help you stay full till your next meal.
Healthy Snack Options and Their Benefits
Here's a list of snack ideas to help you create a Snacklebox that's delicious, fun, and healthy.
Mixed Nuts
Mixed nuts are excellent healthy choices providing a good mix of protein, carbs, and healthy fats. Their high content of unsaturated fats helps to reduce inflammation and lower bad cholesterol levels related to heart disease. Containing a variety of nutrients, mixed nuts are also antioxidant powerhouses.
Greek Yogurt and Berries
Greek yogurt, known for its thicker, denser consistency, offers a higher concentration of protein and probiotics compared to its traditional yogurt counterparts. It contains almost twice the amount of protein to help keep you fuller longer. Add berries to create a healthy synergy food combination of antioxidants and probiotics.
Veggie Sticks with Hummus
Hummus is considered part of a nutritious diet due to its healthy fats and high fiber content. Made out of chickpeas, tahini, oil, and salt, hummus is a basic recipe that anyone can make at home. To make it a balanced, more nutritious snack, pair it with carrot sticks or celery sticks to get a healthy dose of fiber, vitamin A, and potassium.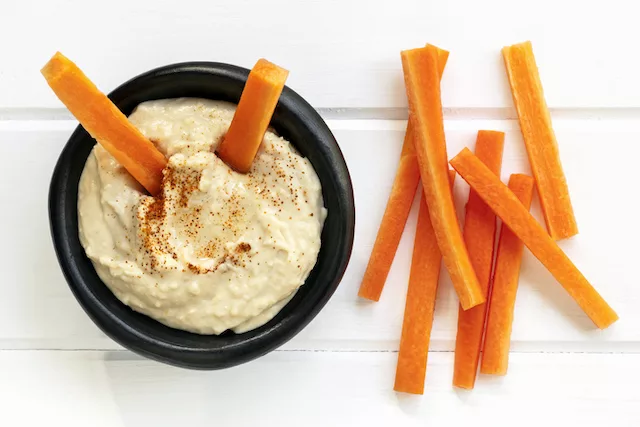 Whole Grain Crackers with Avocado
If you have savory cravings try out whole-grain crackers with avocado. Whole grains offer a rich source of fiber, vitamins, minerals, and other essential nutrients which are great for fighting constipation and for long-term intestinal health. When paired with avocado, rich in healthy fats, fiber, and a variety of vitamins and minerals, you've created yet another winning, nutrition-packed combination for your Snacklebox.
Dried Fruits
Got a sweet tooth instead? Opt for dried fruits. They contain more fiber and antioxidants per ounce compared to fresh fruit. A single serving can supply a substantial portion of the recommended daily intake of numerous vitamins and minerals reducing your risk for developing cancer and heart disease.
Dark Chocolate
Another great option for a sweet tooth is dark chocolate. One of the best sources of antioxidants, quality dark chocolate can positively affect your health by improving symptoms of depression and anxiety. Containing neurochemicals and other phytochemicals, dark chocolate helps to enhance feelings of calmness and contentedness.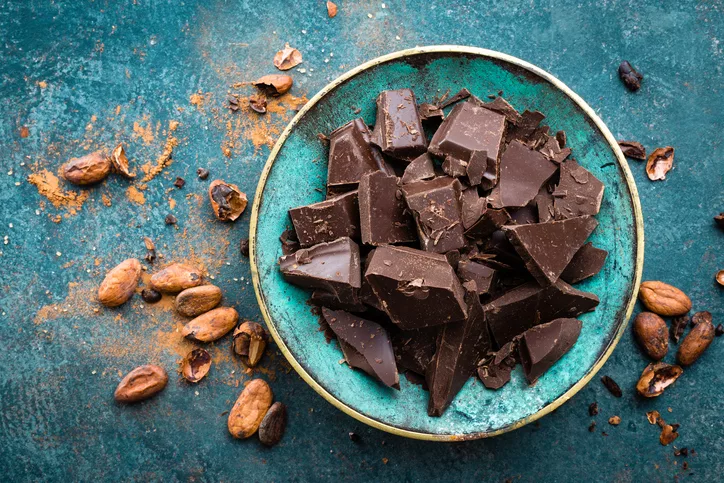 Snacklebox Tips and Tricks
To create a healthy Snacklebox focus on a balanced mix of snacks containing protein, fat, and carbs and a combination of different flavors and textures to keep it fun and interesting. The great thing about a Snacklebox is that the small compartments automatically help with portion control.
Choose a tackle box with adjustable compartments to fit a variety sized foods. The removable dividers create visually appealing displays giving you the option to design a beautiful arrangement of snacks while allowing you to pick and choose what to eat.
Start with our list of suggestions and mix and match to create your customized snack box. Some classic charcuterie items include cured meats, cheese, nuts, dried fruits, pickled vegetables, spreads and dips, chocolates, crackers and breadsticks.
The Joy of Mindful Snacking
Snackleboxes have become a viral trend because it's a smart way to take snacks on the go. Not only can you customize your box with your favorite snacks but you don't have to throw away extra packaging. Plus, unpacking a neatly arranged box filled with your favorite mini-snacks is incredibly satisfying!
To seamlessly integrate your Snacklebox for a healthier lifestyle, consider enjoying your snacks at designated times and snacking when you're hungry. Strategizing when to indulge will assist you in maintaining healthy habits so that you stay energized, maintain a healthy weight, and don't overindulge.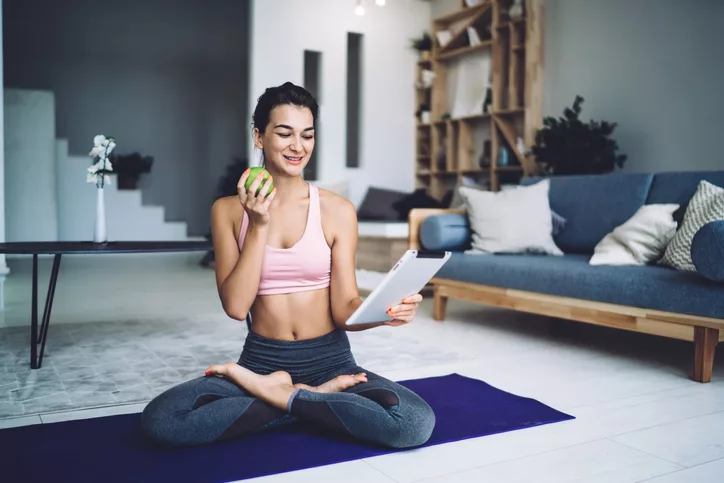 The Takeaway…
A personalized Snacklebox is the perfect companion for both adults and children. Designed with convenience in mind, you can create a customized storage space for an array of delicious healthy treats to keep hunger at bay.
When looking for satisfying snacks that provide a quick energy boost and promote fullness, focus on options rich in protein and fiber. Choosing snacks full of nutrients and vitamins will leave you feeling more content with your choice for a healthier snack.
Once you've crafted your unique Snacklebox sensation, don't forget to share your delicious combination with us at #itfeelsgoodtohum. And subscribe to our newsletter to join the Wellnest community for a regular dose of health-conscious snack ideas and the latest trends!
More like this