Relieving common stomach discomforts doesn't have to be complicated! Simple at-home items can help you feel better with minimal effort. Try these five amazing remedies for an upset stomach the next time you're experiencing bloating, indigestion, cramps, or other stomach aches!
5 Natural Home Remedies For An Upset Stomach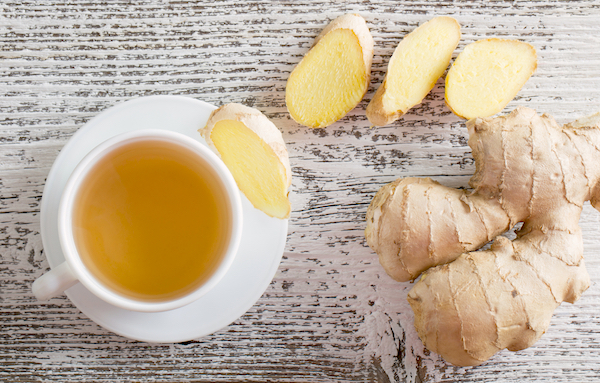 Ginger
Ginger is more than just a buzzy ingredient at your local juice bar. It packs a strong punch as an anti-inflammatory agent. But what does it mean for your stomachache? It contains soothing properties to ease your digestive tract: aka less stomachaches, cramps, and general discomfort.
How to use: You can cook fresh ginger root into dishes, blend it into juices, or simply steep into hot water for a calming ginger tea.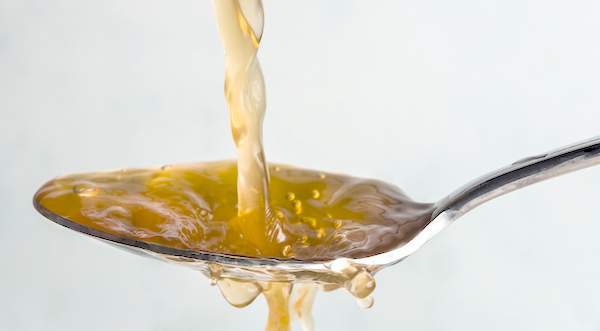 Apple Cider Vinegar
Bottoms up! A shot of apple cider vinegar a day can help promote healthy weight management as well as normal cholesterol and blood-pressure levels. This powerful ingredient can also help relieve indigestion and bloating, and promotes regular bowel movements. Hello, flat stomach! Its acidic makeup encourages a proper pH balance, making it an excellent remedy for a distressed stomach. 
Fun fact: A teaspoon of apple cider vinegar can also stop the hiccups almost immediately!
How to use: Try one teaspoon of apple cider vinegar mixed with eight ounces of warm water each morning. Can't handle the taste? Then take a shot of one teaspoon of ACV chased with your favorite morning drink instead.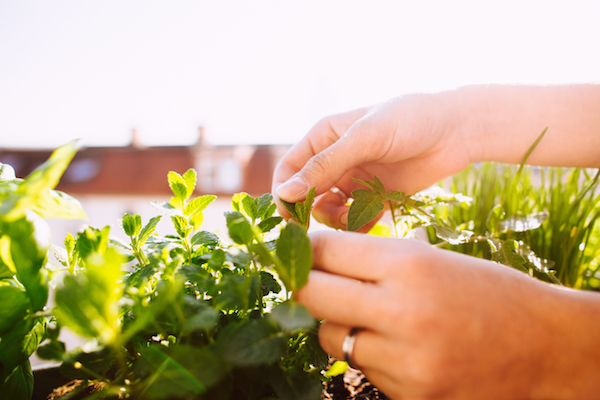 Peppermint
Aside from promoting healthy digestion, peppermint leaves have an antispasmodic effect which help your muscles relax. They're a great remedy for cramps during that time of the month, or even after an intense workout.
How to use: After a heavy meal, chew some peppermint leaves or sip peppermint-infused water to promote healthy digestion.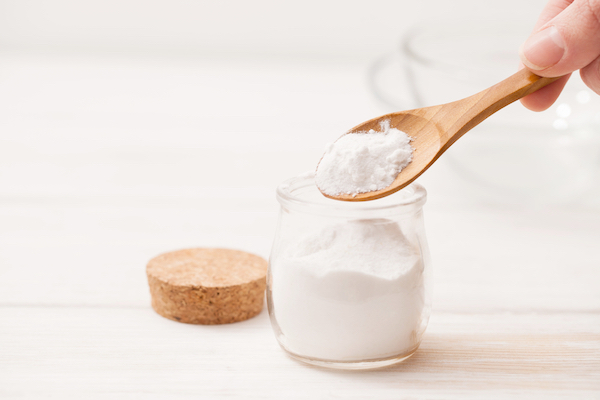 Baking Soda
This natural antacid combats an umbrella of stomach discomforts including heartburn, acid reflux, indigestion, bloating, and gas. This alkalizing ingredient is a one-stop shop. Whip up a baking-soda drink to help your stomach feel its best!
How to use: Combine eight ounces of water with a teaspoon of baking soda for fast results.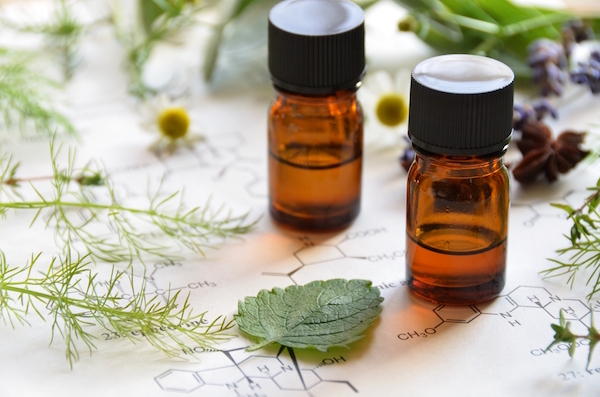 Fennel Essential Oil
Skip the strong laxatives and relieve symptoms of abdominal pain with this anti-inflammatory oil. A few drops may help relieve constipation and promote regular bowel movements. Studies have also found fennel oil to be a great weight-loss tool.
How to use: Mix one to three drops into your favorite drink and enjoy! (One small disclaimer: Fennel essential oil isn't recommended for pregnant women.)
Looking for more DIY remedies? Try these five homemade face masks for acne or pressure points to relieve a headache.