How Prosperity Market Supports LA's Black Farmers & Communities
Always looking for the best and brightest businesses, events, and wellness leaders in HUM's hometown of Los Angeles, we couldn't help but notice Prosperity Market. Conceived in summer 2020, Prosperity Market
runs the gamut
from supporting Black farmers and food producers to furthering food accessibility and providing nutrition education to local underserved communities. To learn more about the inspiration behind and impact from this stellar initiative, we spoke to Prosperity Market co-founders Carmen Dianne and Kara Still.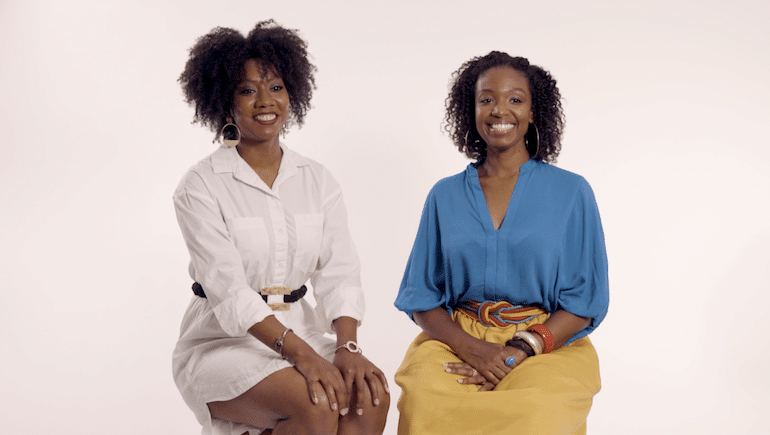 What is Prosperity Market?
Carmen: Prosperity Market is a farmers market on wheels and a food truck in one, featuring Black farmers, food producers, and chefs. We travel all around LA, making it easy to support local Black businesses while creating food access at the same time.
What is your mission?
Kara: Our mission is to provide a platform for economic growth, agriculture, education, and community partnerships. We're really based in two fields:
economic growth for Black farmers, food producers + chefs
providing food access for everyone—especially in underserved communities
Why is nutrition education so important?
Carmen: We know that it's not as simple as
dropping kale off
, patting ourselves on the back, and thinking we did a good job. You can provide the food—that's half the battle—but there are also a lot of
habits we have to break
and lifestyle changes that need to happen, like
how to use the produce
. Historically, in these neighborhoods, you don't have access to these fresh, healthy foods. When it comes to introducing less-exposed foods, education is critical. For instance, we need to show:
how to cook it
what it does for you
how it tastes
The nutrition education is for us, too. We're not showing up as experts; we're learning all of this [as we go along]. Kara: Also, the educational component makes it fun and part of a lifestyle, rather than "needing to eat this way" or making it a [strict] diet thing. And sometimes, you're used to eating something but only in one way. Other times, you see a food and it doesn't seem realistic [or applicable] in your life. When we educate ourselves and others on
ways to prep produce
, health benefits, etc., it makes it more attainable and real, rather than something you observe from afar. It's about meeting people where they are.
What community impact have you witnessed so far?
Kara: One of the first things we noticed is just the warm welcome we've gotten. Right from the beginning—with cold calls and our first market—people were excited. It surprised us how willing and welcoming everyone was for us to be a platform to promote Black vendors and farmers. Carmen: Each month, Prosperity Market gives away 300+ quality boxes—they seem endless! People are so appreciative and excited to receive them. I felt so blessed to receive such a box myself, and I'm grateful to give that feeling to other people.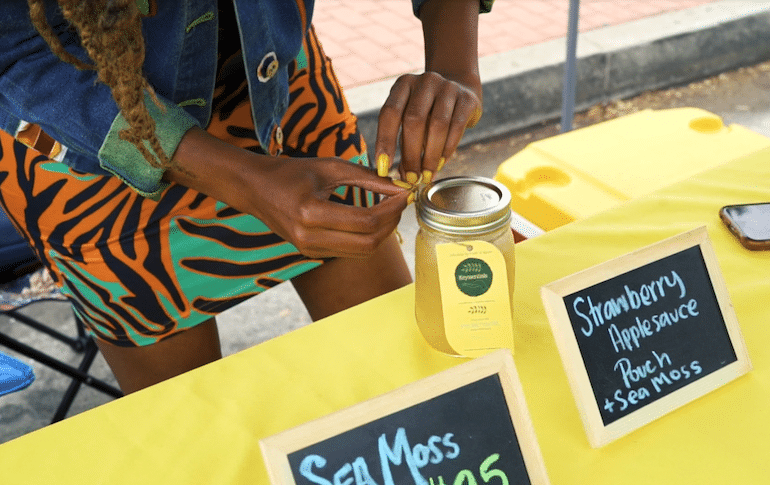 How about behind the scenes?
Kara: Initially, we didn't think about the connections that our farmers and vendors would make. Some had never connected before, and now they're working together and collaborating on products and other things, which is fun to watch. Carmen: It's also impressive to watch vendors grow with each market; their booths get bigger and get better upgrades. They take their businesses and missions very seriously, and they show up [and deliver] every time.
Why was it important to create a platform for Black farmers and vendors?
Kara: We believe everyone should have access to quality food. Looking to make that possible, we learned just how few Black farmers there are in the country. In the 1920s, there were about
1 million Black farmers
in the US—yet they were still only 14 percent of all farmers. By the 1960s, that dropped to less than six percent. Then, by the 1980s until now, that number dropped to only 1.3 percent. It's a symbol of accessibility of food in the US. If Black farmers make up such a small percent, that's indicative of the quality of food that Black and minority communities are getting. The Black farmers we
do
have have limited access to the funding they need that allows them to grow their businesses. Unfortunately, most Black farmers are just above poverty levels. Also, our farmers are considered "urban farmers," and may not always reach the criteria to be considered a [traditional] farmer. In that one aspect, here's a whole community of people who are willing to provide this great food—yet they're unseen except in small surroundings. But it's fresh, local, easy, and right here at Prosperity Market! Carmen: There's such a huge gap with food. The Black-owned food businesses we do have in LA are few and far between—mostly in South Central. So if you're not there or in the Valley, it's inconvenient to get to those businesses to support them. For that reason, a mobile farmers market made sense for us to create.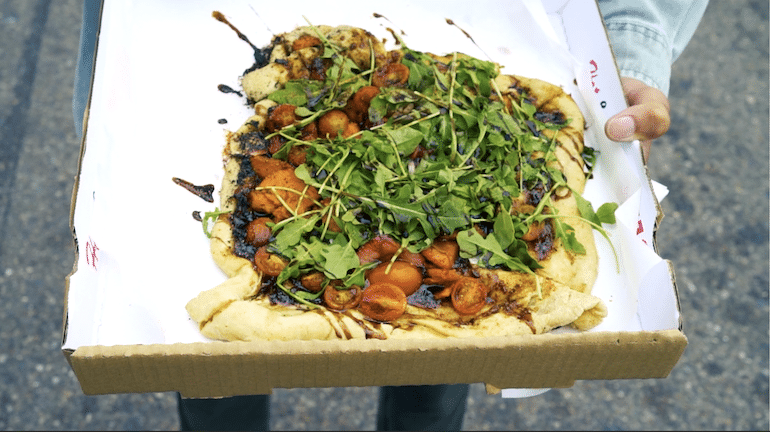 What's next for Prosperity Market?
Kara: We're in the middle of fundraising for our trailer. It'll allow us to be mobile all over LA to expand our platform, and for farmers to go into areas where people currently don't have the food they deserve. Carmen: In our 48-foot trailer, the back is the farmers market, which is set up like a produce aisle. We also have packaged foods for sale. Then, the front of trailer is the kitchen, which we'll rent out to food entrepreneurs with rotating menus, similar to a pop-up food truck.
Any final words?
Kara: Our farmers markets are for everyone! And while we're still gaining traction, telling people about who we are and sharing our story makes a huge difference. Carmen: At Prosperity Market, we're creating an elevated experience, whether we're in Malibu or South Central. Simply put, everyone deserves quality food.
Visit ProsperityMarketLA.com to learn more about the mission, plan a visit, or make a donation. You can also stay posted by following Prosperity Market on Instagram.
More like this