5 LGBTQ+ Beauty and Wellness Brands We Love in LA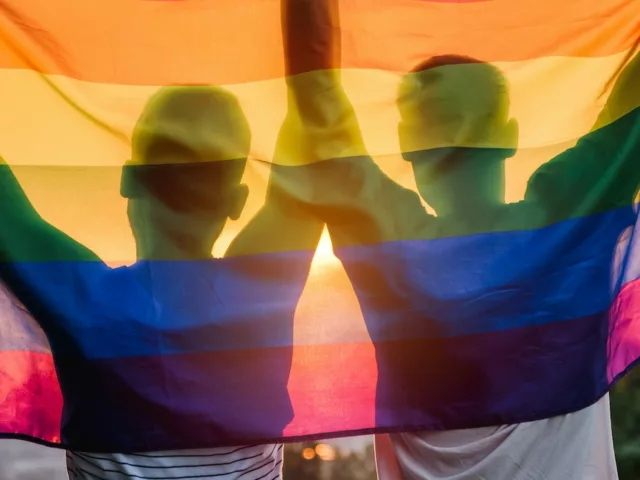 Happy Pride, everybody! In full celebration mode, we're highlighting some of our favorite LGBTQ+ -owned beauty and wellness brands and businesses in Los Angeles.
Below, you'll find our top local neighbors doing good for the community and their clients alike.
5 LGBTQ+ Beauty and Wellness Brands in LA
From brows to botanicals, these community-driven companies and wellness leaders highlight care, spirit, and style.
Check them out in honor of Pride Month and to champion the collective well-being of the LGBTQ+ community at large.
View this post on Instagram
1. Noto Botanics
We love so many things about Noto Botanics. Firstly, it's a gender-free, clean cosmetic company. Secondly, they use their platform and business to enact social change. As a result, their "giveback products" have raised over $25,000 in rotating donations for various organizations.
Their flagship store, Cosa Mart, sells home goods, unique gifts, and their raved-about cosmetics. Conveniently, everything is available on their website. However, we highly recommend an IRL visit to their Los Angeles storefront if and when you're in town.
View this post on Instagram
2. Yarrow Veda
At Yarrow Veda, Ayurvedic practitioner and clinical herbalist Dylan Arcos-Coffey offers private consultations and original herbal blends. Leaning on years of training and education, Dylan blends Eastern and Western healing modalities with passion and skill.
Originally from Northeast LA, where he currently resides and works, Dylan is committed to his community and lineage above all.
"My work is heavily focused on and influenced by my ancestors and the shadows that have been cast onto their cultures," he explains. "I fight to keep our culture alive and to pass it on to my future generations, to decolonize medicine, and give back to my community that [faces] displacement in Los Angeles."
View this post on Instagram
3. Damone Roberts
Damone Roberts is famous for shaping eyebrows worthy of critical acclaim. Also known as the "Eyebrow King," his past and present clientele includes the likes of Oprah Winfrey, Rihanna, and Queen Bey herself.
Damone opened his namesake brow salon in Beverly Hills in 2002. He also voyaged into a number of other beauty markets in the time since. For instance, he collaborated on a line of nail polish with MAC and OPI, which included his signature (and globally adored) pistachio shade.
Plus, there's this noteworthy praise from Us Weekly: "The #1 thing stars can't live without besides the Cartier Roadster and The Bentley is Damone Roberts."
View this post on Instagram
4. Xol Y Luna
Run by queer Chicana herbalist Tara Torres, Xol Y Luna makes a range of plant medicine, including serums, deodorants, and lubricants. Additionally, you can purchase unique and powerful fixed-intention candles.
Rooted in love for their culture, their products reflect a deep connection to the plants they use and personal commitment to healing the community. They make all products in-house and bless them in ceremony.
"We focus on herbalism, our cultural traditions of healing, and a bit of cholita hood style," Tara explains. "Healing, herbalism, and bruja life don't always look the same. Here, you have the freedom to be who you are."
View this post on Instagram
5. EVERYBODY
Rounding out our list of LGBTQ+ wellness brands in Los Angeles, Sam Rypinski and Lake Sharp started EVERYBODY to create a truly inclusive gym.
As a member of the transgender community, Sam understands firsthand the need for a comfortable and safe fitness establishment. EVERYBODY not only features a gender-neutral locker room and sauna, but also revolutionizes the entire idea of a gym.
To truly make the space amenable to EVERYBODY, the founders consult with a diverse board. With this additional assistance, they can ensure that the gym accommodates and celebrates all members.
"EVERYBODY is devoted to creating and supporting a brave and inclusive environment for all bodies to move, strengthen, and heal," their website states. "We believe that health and wellness should be accessible, affordable, and adaptive to all people regardless of their gender, size, age, ethnicity or ability."
More like this