Is a Mini Skincare Fridge Worth the Investment?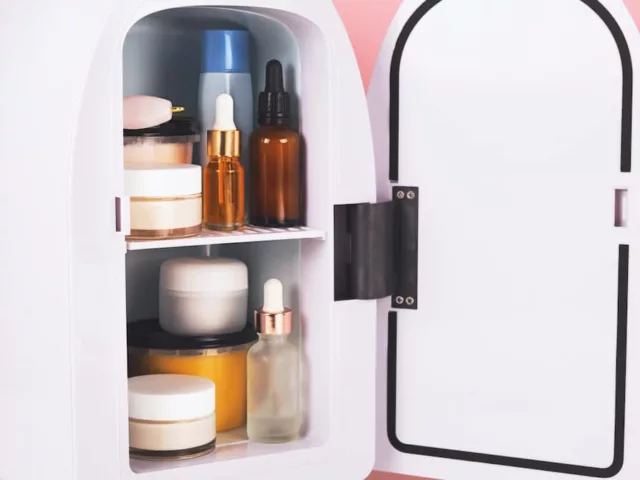 Beauty trends come and go. (We see you laminated eyebrows and glitter face masks.) So how can you tell which ones are worth investing in and which ones are a flash in the pan? For example, the trend of refrigerating your skincare products has been making headlines lately, so it makes you wonder: Do you need a mini skincare fridge? The easy answer is no. But wait! All four of these skincare experts personally use them and champion their benefits. And after reading this article, maybe you will too.

What's the Purpose of a Skincare Fridge?
First things first: What is a skincare fridge exactly, you ask? It's simply a mini refrigerator in which you can store your skincare products. Sure, there's no major difference between your regular fridge and a mini fridge for skincare. It is, however, a fun, stylish and more sanitary way to separate food from topical products—and the pros are into it. LA-based celeb aesthetician
Celeste Rodrigues
notes that the trend is relatively new, as she only started using them three years ago. "We use a skincare fridge in each treatment room, and it's used during almost every treatment," she says.
Cynthia Franco
, a well-known celeb skin pro, and Jenna Owens, founder of
CBD skincare
line
Fitish
, are also all about the mini skincare fridge trend. Both women stock products in their skin fridges both at work and at home.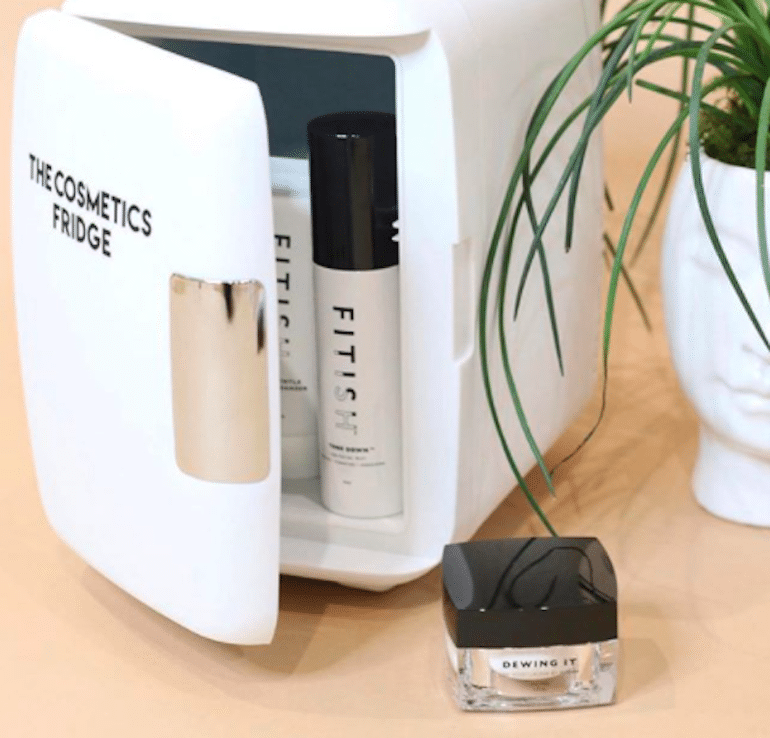 Mini Skincare Fridge Benefits
"Nothing specific
needs
to be refrigerated, as it's a preference. However, your products from
organic, natural, and clean brands
 will benefit from a longer shelf life," Cynthia clarifies. "Certain raw ingredients in skincare products might need it, but they should have instructions for you to refrigerate it," adds Nina Zilka, Co-founder and CEO of
Alder New York
. But in terms of general benefits, "some refrigerated products can help restrict blood vessels, which increases calming, anti-inflammatory effects and shrinks the look of pores," explains Jenna.
What to Put in a Skincare Fridge
Unanimously, these skin experts agree that these are the most popular products to keep cool:
vitamin C
face mists
serums
eye creams
"Vitamin C can oxidize easily," thus making refrigeration helpful, says Cynthia. Additionally, "organic and natural products tend to go bad quickly due to the lack of preservatives." Enter: a mini skincare fridge to the rescue. "Also, hyaluronic acid and anything that aids in calming inflammation can be kept in the fridge, since the coolness serves to amplify the benefits," Jenna explains. "I sometimes refrigerate our new hydrating face mist, so that when I use it to refresh, I get an extra cooling feeling," Nina adds.
Refrigerating Skincare Tools
Formulated skincare products aside, face tools are perfect addition to your mini skincare fridge. These skin gurus agree that refrigerated tools help to depuff and calm inflammation in the skin. "We use our under-eye cooling wands fresh out of the fridge to end every treatment. Everyone loves the cooling sensation," says Celeste. "I personally refrigerate my black obsidian
gua sha tool
and facial roller. Doing so leaves the stones cool and soothing when you massage them on your skin," explains Nina.
What not to Put in a Skincare Fridge
As for products you shouldn't chill? Oils, lotions, and clay-based beauty products. "You don't want to refrigerate oils, as they can change to solid form," cautions Cynthia. Similarly, avoid refrigerating heavier creams, "as the cold can change the composition." Next, Jenna adds, "anything clay, such as face masks, don't do well [when cooled] because it causes separation and oxidation."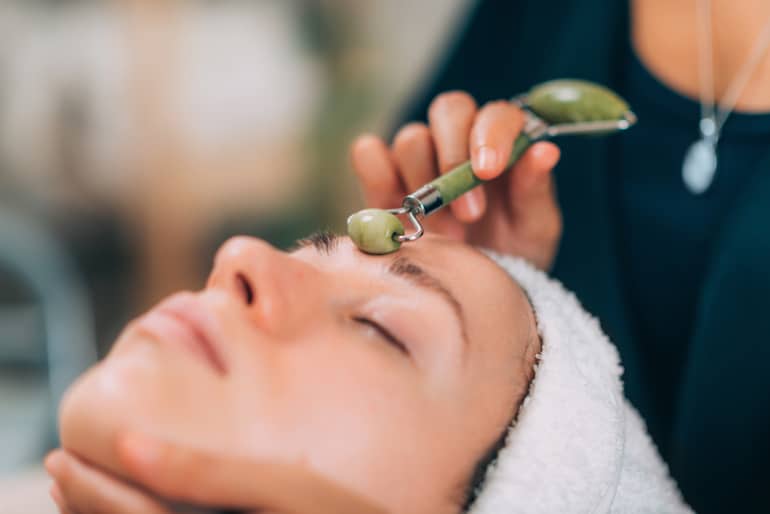 The Bottom Line
To reiterate, mini skincare fridges certainly aren't necessary. Still, they're more of a wishlist staple for skincare fanatics. "We spend so much money on skincare, and there's a huge self-care aspect because it feels like you're taking good care of something that takes good care of you," summarizes Jenna. One final benefit is that the best skincare fridges aren't too pricey. After all, if your products last longer and you notice the benefits in your complexion, it can become one of your most worthy beauty purchases yet.
More like this