September 2021 · Mind Matters · 5 Simple Yet Effective Mental Health Tips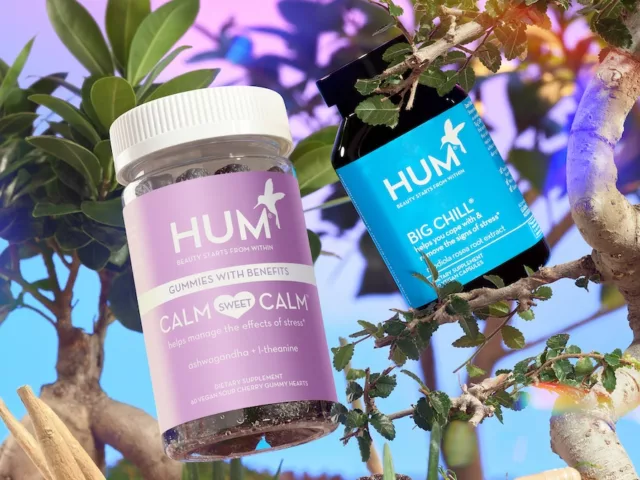 For HUM's September 2021 Mind Matters theme, we're sharing easy-to-follow mental health tips to promote resilience and well-being through dedicated self-care.
Sad? Stressed? Exhausted? You're not alone. The busier our lives get, the more challenging it can be to pause and to ensure that we're prioritizing our psychological and emotional well-being. That said, mental health deserves just as much care and attention as physical health. Fortunately, it's easier than you may think to rack up small wins for well-being on the daily.
Keep reading to discover some of the best tips for mental health that we (and science!) stand behind.
5 Mental Health Tips That Really Work
Here's a look at some of our go-to self-care tips for mental health.
1. Start Your Day with a Morning Meditation
If you start your day by scrolling through your phone, downing coffee, and rushing to start work, you may want to rethink your a.m. routine.
For a less frenzied alternative, aim to start your morning with a simple meditation practice. Start small, say for five to 10 minutes, to reap the calming, grounding benefits of meditation. Instead of pressuring yourself to meditate for longer stretches of time, the key is to have a consistent practice. You can do a silent meditation, choose a guided one from your favorite app, or simply set an intention or affirmation to guide your day. (Trust: Your morning brew and emails can wait!)
2. Walk and Talk
In the morning, during your lunch break, or after work, make time for some exercise and good vibes by taking a walk with a friend or calling them as you get your steps in. Not only will you get the mood-boosting benefits of spending time outdoors (thanks, nature!) but also a healthy dose of human connection, positivity, and support.
3. Take Breaks
PSA: You need to take breaks from work! Burnout is a real issue that was recognized as an occupational phenomenon by the World Health Organization in 2019. Whether you carve out a few short breaks throughout your workday or use a time-boxing exercise, like the Pomodoro Technique, to simultaneously increase productivity and manage stress, breaks are essential to practice self-care while on the job.
Also, to encourage better work-life balance, be sure to use vacation time if you have it and allow yourself to take a mental health day when you need it. A 2012 study found that vacationing contributes to the perception of a higher quality of life, which will serve to your benefit both on and off the clock. (Yes, even if it's a staycation.)
4. Self-Reflect for Self-Care
Another essential mental health tip is to carve out enough time for reflection and quietude. Set boundaries when necessary and make sure you have adequate "me" time to unwind and recover from the demands of your job, relationships, and responsibilities.
To go the extra mile, you may want to pick up the self-care practice of journaling. Writing down your thoughts, ideas, and reflections—both positive and negative—allows you to stay present, have an honest check-in with yourself, and keep track of your wellness wins and areas for improvement over time.
5. Manage Stress with Adaptogens
In addition to your daily habits, your diet has an immense influence on your mental health that shouldn't be overlooked. In fact, did you know that there are certain foods that can help reduce stress?
On top of that, you can boost your diet with supplements for stress management, which include adaptogens like ashwagandha and Rhodiola rosea. Adaptogens help make your mind and body more resilient to stressors across the board (physical, emotional, environmental, etc.) so you have extra support to stay calm, cool, and collected when challenges arise.
HUM offers two great adaptogenic supplements to aid stress management: Calm Sweet Calm (in the form of tasty sour cherry ashwagandha gummies) and Big Chill (a Rhodiola rosea supplement).
The Bottom Line
By following one, some, or all of these mental health tips (in addition to favorites of your own), you'll be better equipped to handle stress, fatigue, and more. As such, it's essential to recognize the importance of a consistent self-care routine—because, after all, your mind truly matters.
More like this