Expert Beauty Hacks to Survive Wedding Season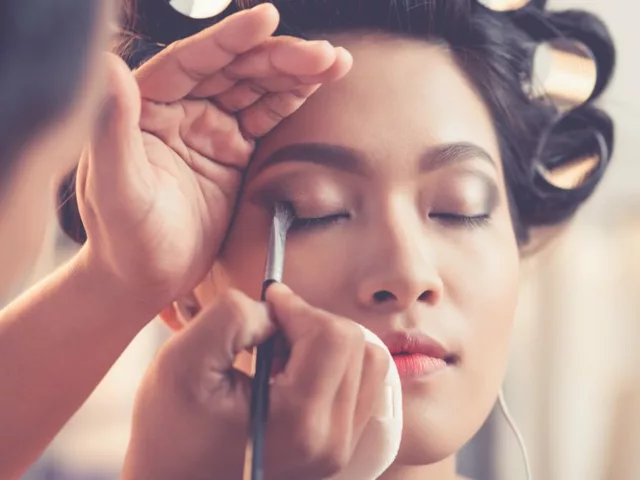 With wedding season upon us, we consulted top experts in bridal beauty. From supermodel
Molly Sims
to professional stylists, makeup artists, nutritionists, and fitness instructors, they put together the ultimate guide of beauty hacks to survive (and enjoy!) wedding season.
Wedding Beauty Hacks by the Experts
Whether you're prepping for your own big day or have your calendar filled with the summer nuptials of friends and family, these beauty hacks will get you ready for a HUMming wedding season.
Achieve a flawless complexion
Flawless skin on the wedding day begins with consistent care. So we reached out to
Liv Lundelius
, professional wedding stylist and expert in natural beauty, for her natural skin-care tips. "Start a good skin-care regimen as early before the wedding as possible. Incorporate a gentle exfoliant into your routine in the month leading up to the wedding to get a really lovely glow. Look for natural, toxin-free products with some
lactic acid
or natural fruit enzymes."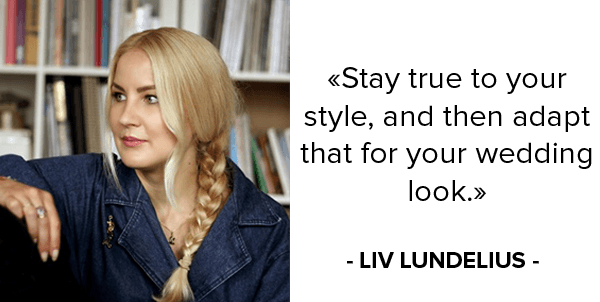 Exfoliating is important to remove dead skin cells that can clog pores, which then leads to breakouts. Introducing the right face mask for your skin type into your bridal beauty routine is also a great way to keep skin hydrated. According to Lundelius, "Oily skin can get balanced with a
clay mask
, while dry skin needs to be nourished with a rich mask containing deeply restoring oils like macadamia, almond, or avocado."
Megan Robinson
, professional stylist with the NYC-based bridal beauty agency White Rose Collective, agrees. "Up your facial regimen and try to mask once a week; GLAMGLOW makes great ones! Plus, HUM's
Red Carpet
pills are great twice a day for beauty from the inside out."
Get glamorous bridal hair
Again, pre-wedding hair-care begins well in advance of the big day. "It's important to use a sulfate-free shampoo," says Lundelius. "Conventional shampoos are too harsh on the scalp and hair, and will make it dry and brittle over time. My favorite hair treatment is pure organic coconut oil. You can apply it as a deep conditioning treatment. Do it on your day off and sit in the sun, which will activate and heat up the oil. The trick to washing out oil treatments? Apply shampoo before wetting your hair, rinse with water, and then use a second shampoo. Lather and rinse well. Then use your regular conditioner."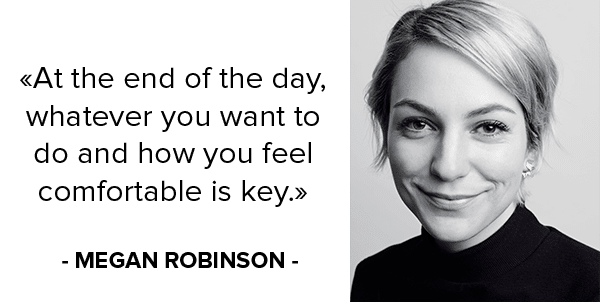 Pop the question: Up or down?
When it comes to hair, the big question is whether to wear it up or down. We met a big consensus on this point: "Wear it in the way that makes you feel the most beautiful and confident!" Lundelius says. "It's your call. Never(!) let anyone tell you how to wear your hair. Sales assistants in wedding-dress shops often want to advise a hairstyle to go with the dress, but remember: Your wedding day is not an advertisement for the dress designer. A good stylist will ask you many questions about your style, the wedding, and your personal preferences to help you find the perfect hair style for your wedding." Robinson agrees. "It's such a personal thing. At 
White Rose
, we want every bride to feel like the best version of herself. Do you wear your hair up often? If you don't, why wear it up on your wedding day? Pumping up your hair down looks amazing. But at the end of the day, whatever you want to do and how you feel comfortable is key."
Maintain your beauty look all day long
If you're getting your makeup done, work with your stylists to maintain your beauty look all day long. Robinson says, "Have your makeup artist really build the skin. Start with less, let it settle for a little, then build a little more. Always have your lip color on hand for touch ups." If you're applying your own makeup, try these lasting beauty hacks from Lundelius: "It's all about the correct prepping, priming, and setting. First, hydrate the skin according to your skin type and then use a good primer for the longevity of your makeup. If you have oily or combination skin, use a mattifying primer on the T-zone. If you have dry skin, make sure to really hydrate and smooth any dry patches with a rich primer. Always remember less is more. If you use good-quality products, you'll only need a very small amount. Use a setting spray to hold everything in place afterwards; it'll ensure your makeup will last beautifully through the day.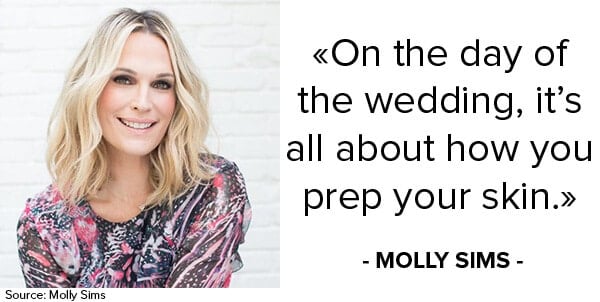 When it comes to hair, Robinson advises: "Make sure your stylist is prepared with the proper products for your hair type and that your hair is properly prepped. A simple blowout won't last. But a blowout, curling iron, and another blowout on top of that will be sure to last all day. We use extensions as well—not always for length, but for body. They react to heat really well, and when seamlessly blended with your natural hair, it's almost sure to last. Also, don't use a lot of conditioner that day. Use just a little on the ends, if any at all. Too much will weigh your hair down and make it slippery."
Own that camera
For bridal beauty hacks to be camera-ready, we turned to model and actress Molly Sims. "On the day of the wedding, it's all about how you prep your skin. Always, always, always moisturize before putting on your makeup, followed by a primer. (I love Hourglass Veil Mineral Primer.) It makes the makeup sit better and last. Avoid shimmer at all costs; it'll show up in photos as a disco ball. If you normally use powder, switch to translucent. It'll keep your makeup from feeling greasy. And, lastly, use a great, long-wear lip color. I wore a rose color on my wedding day to keep my look soft and romantic."
Bridal Foods: What to Eat
When it comes to looking and feeling your very best, taking time to plan your nutrition beforehand is key. Take this advice from Molly Sims: "A week before any event, especially my wedding, I cut out all salt… even sushi. No one wants to look bloated on their wedding day! As for my diet, I'll eat mostly lean meats and veggies. Since they're both fiber-rich, it helps keep me full and less likely to indulge. I also increase my water intake. Water is the best beauty secret out there; the more you drink, the more you'll glow."
The "Day Of" Diet
With how fast the day of a wedding moves, having a food plan for the day of is essential. For this, we turned to registered dietitian
Jessica Nelson, RD
, to help stay energized and full but keep the bloating away. "It's important to eat on your wedding day. Believe me; you're going to need the energy! Skipping meals is never a good idea, and definitely not on your wedding day. Try to eat frequent mini meals the day of. Think simple when it comes to
meal planning
: protein, fruits, vegetables, and plenty of water. Some great options are a handful of almonds, sliced apples, or carrots with hummus. Other food pairings that'll pack a punch and not slow you down are low-sodium dried fruit and nut trail mix, low-fat string cheese and grapes, peanut butter and banana, granola with Greek yogurt, or a small sandwich on 100% whole-wheat bread with lean turkey, lettuce, and tomato. The consistent intake of good energy will help you stay level-headed to take on any wedding-day drama while still looking your best. To ensure your tummy is feeling and looking its best, try a
digestive enzyme
supplement. A natural formula can help you digest foods, optimize absorption, and reduce symptoms of indigestion and bloat."
Bridal Booty: 6 Moves to Work Your Glutes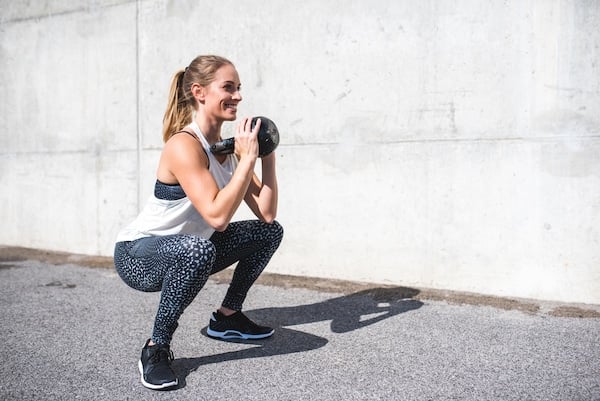 With skin-care, hair, makeup, and nutrition set, we checked in with fitness instructor and NPC bikini competitor
Michelle Sroda
for the best moves to tone that booty in time for the wedding. Do the routine below in four sets starting with 12 reps each, three to five times a week in preparation for the big day.
Romanian Deadlifts
Hold weights or a weighted ball at hip level with your shoulders back and knees slightly bent. Look forward and lower weights just below the knee as you move your butt back as far as you can. Reverse to the starting position and repeat.
Banded KickBacks (each leg)
Place a resistance band just below your knees. Distribute weight in your left leg as you kick your right leg back and to the side, squeezing your glutes and activating your core in the process. Return to the starting position, continue reps, and repeat on the other side.
Banded Sumo Squats
Place a resistance band just below your knees and place your feet a little wider than hips' distance. Distribute weight evenly in your feet as you come down to a squat while activating your outer thighs. Make sure that your butt doesn't drop below hip level. Return to the starting position by pushing up through your feet and repeat.
Stiff Leg Deadlifts (each leg)
Hold weights or a weighted ball at hip level with your shoulders back. Distribute weight in your left leg as you bend your upper body down and lift your right leg back. Keep your spine flat as your body makes a T-shape. Activate your core to rise and reverse to the starting position. Continue reps and repeat on the other side.
Lunges (each side)
Step your right leg in front of you and rise to the ball of your back foot. Slowly bend both knees. Your front leg should make a 90-degree angle and your knee shouldn't go beyond your ankle. Your back knee should barely graze the ground. Rise and reverse to the starting position. Continue reps and repeat on the other side.
Squats
Hold weights or a weighted ball at hip level with your legs as wide as your hips. Bend your knees and bring your butt back, making sure it doesn't go below your hips. Rise and reverse by rooting through your feet and repeat.
More like this