Why Everyone Should Have an Air Fryer (Plus 11 Recipes to Try ASAP)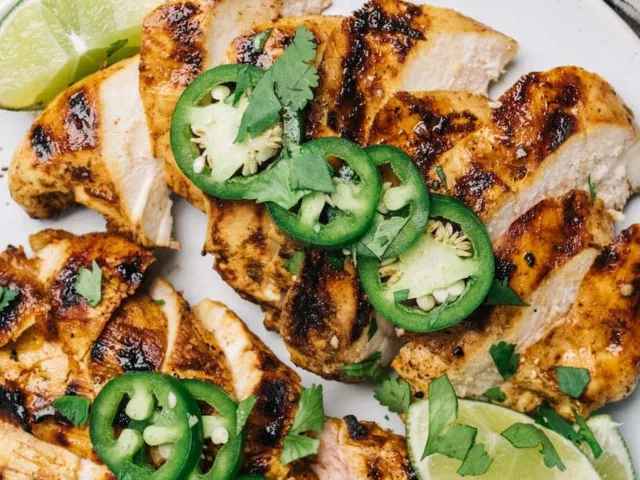 It seems like air fryers are everywhere on social media, but are they worth it? Carrie Gabriel, MS, RDN, breaks down several air fryer benefits and some of our favorite air fryer recipes to try.
If you're on top of the latest trends in kitchenware, you likely already know about the rise in popularity of the air fryer. Aside from positive reviews and the growing awareness of the importance of eating healthier foods, many of us are gravitating toward air frying as a preferred cooking method. Not only does it offer several health benefits, it also allows you to enjoy your favorite foods in just a few minutes (perfect for those weeknights where you just can't). Below, an RD breaks down all of the air fryer benefits to know about—plus we share 11 healthy air fryer recipes to try.
What Is an Air Fryer?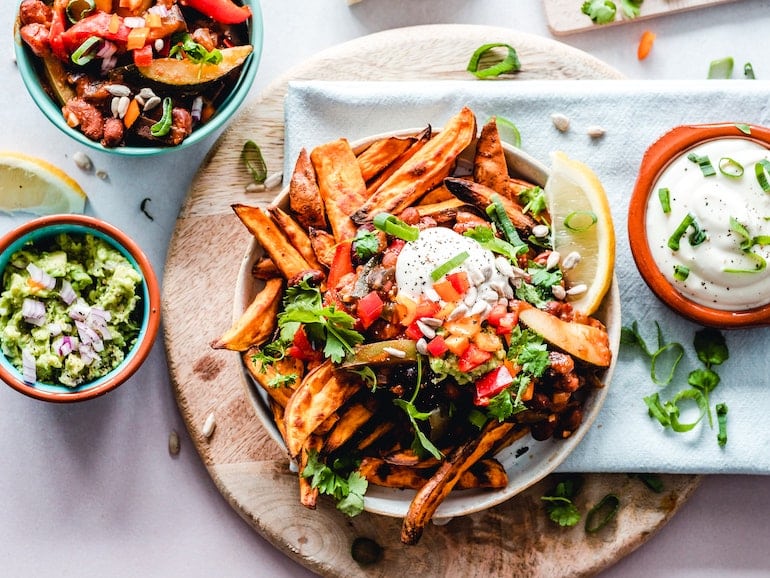 An air fryer is a countertop-friendly kitchen appliance that circulates heat at high temperatures to bake, grill, or fry your food with either very minimal or no oil at all. Its mechanism creates a crispy outer layer while leaving the inside of your food moist and chewy.
Are Air Fryers Healthy?
Simply put, yes! Using an air fryer is a more healthful way to cook foods you might typically deep fry, as it requires considerably less oil than the alternative. You can use as little as one tablespoon of cooking oil, instead of the multiple cups a deep fryer would require.
By swapping deep frying or pan frying for air frying, you'll be able to significantly reduce your intake of unhealthy fat and excess calories. Another tip: If you're going to invest in an air fryer, look for BPA-free options. They're free from toxic chemicals that can harm our environment and health.
5 Air Fryer Benefits to Know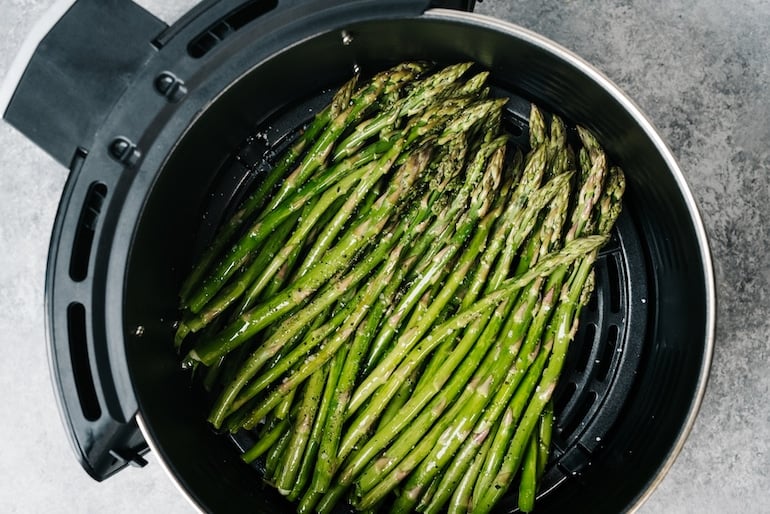 1. Weight Loss Potential
If your goal is to lose weight, you can do so by slowly making changes in your eating and cooking habits. Research shows that cooking your food with an air fryer (versus a deep fryer) can be healthier, thus potentially reducing your caloric intake and contributing to weight loss. Considering that fried food can factor into obesity, weight loss potential is among the most compelling air fryer benefits
Additionally, the need for significantly less oil helps consumers be mindful of their cholesterol levels. Since air fryers only require a few drops of oil, it's easier to enjoy comfort food faves, like French fries, while keeping minimal saturated fat content.
2. Faster Food Prep
We've all been there: You've been nonstop all day long and don't have the time to prepare a meal by dinnertime. Another air fryer benefit: They're very time-efficient. Foods including chicken, fish, potatoes, and vegetables all cook quickly in an air fryer (it only takes a few minutes to get it all on the plate). This ability is attributed to technology that allows the air fryer to blow hot air evenly within the device. Not only is a home-cooked meal typically more healthful than ordering out, but it's also budget-friendly. Plus, you won't have to deal any a hangry meltdown at the end of the day because air fryer meals come together quickly. (Psst: This is also a bonus if you have time but just hate cooking.)
3. Easier Clean Up
Not only will you cut back on your oil consumption and spend less time cooking with an air fryer, but you'll also have a much easier time cleaning up. Many of its parts are designed to be wiped off with a damp cloth or washed in the sink with soap. Some air fryers even have parts that are dishwasher-safe. Overall, they're much easier to clean and maintain than larger cooking gadgets.
4. More Space, Less Stink
Air fryers also take up less space in the kitchen, which is especially beneficial if you have a smaller space. Another bonus: An air fryer won't leave your house with lingering fried food smells for hours after cooking.
5. Great for Picky Vegetable Eaters
Are you and your loved ones picky vegetable eaters? Air frying is a great way to crisp up vegetables and make them tastier. Many people enjoy the texture of vegetables such as cauliflower, broccoli, or Brussels sprouts better once they've been air fried. There's also a myriad of online recipes that give options for breading vegetables to cook in the air fryer (like the buffalo cauliflower below). Some even incorporate lighter options like rice- or chickpea-based crumbs. This is also especially helpful if you're on a plant-based diet or trying to incorporate more plant-based meals into your weekly rotation.
11 Air Fryer Recipes to Try This Week
Ready to use your air fryer? We rounded up 11 of our favorite air fryer recipes that are delicious, nutritious, and only take a few minutes to make.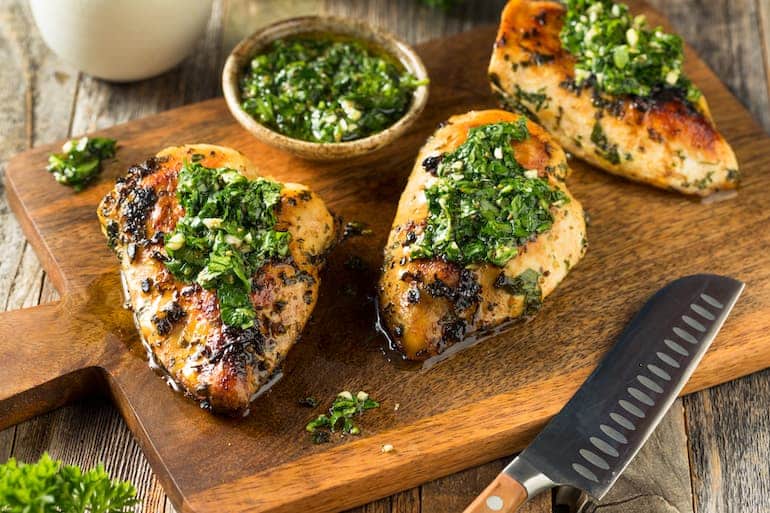 Looking for a go-to air fryer chicken recipe? We have you covered, with this recipe that will leave your chicken breasts crispy on the outside and juicy on the inside. Pair it with roasted veggies and potatoes for a delicious midweek dinner.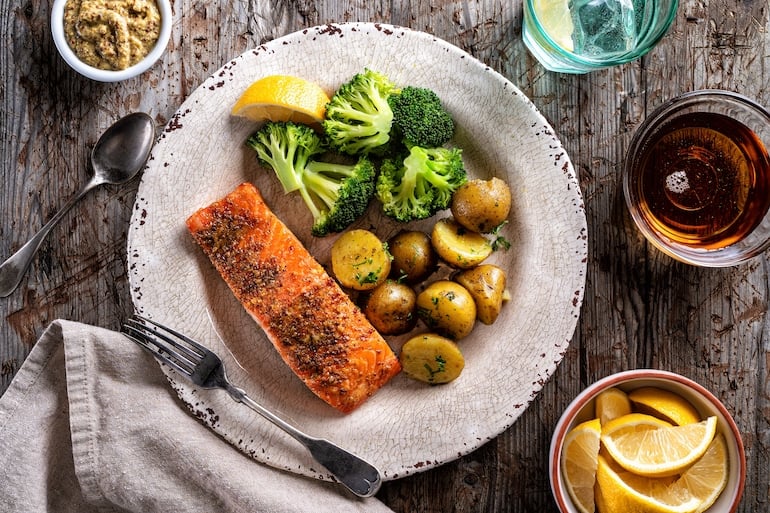 Wondering how to cook salmon in the air fryer? Look no further than this recipe, which will give your salmon seared edges and a tender, flaky center. Mix it in with a bowl of rice with soy sauce, sriracha, and Kewpie mayo to create the infamous salmon bowl on TikTok.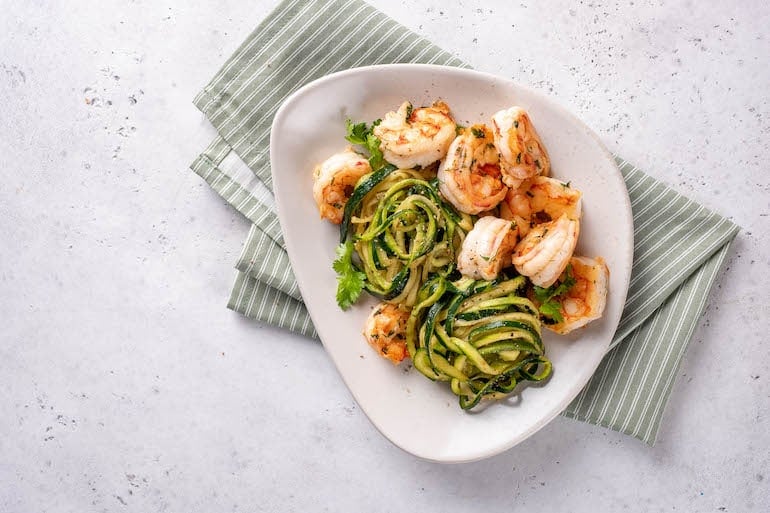 This air fryer shimp recipe will allow you to enjoy crispy, delicious shrimp in just eight minutes. Add it to salads, grain bowls, or on top of your favorite pasta.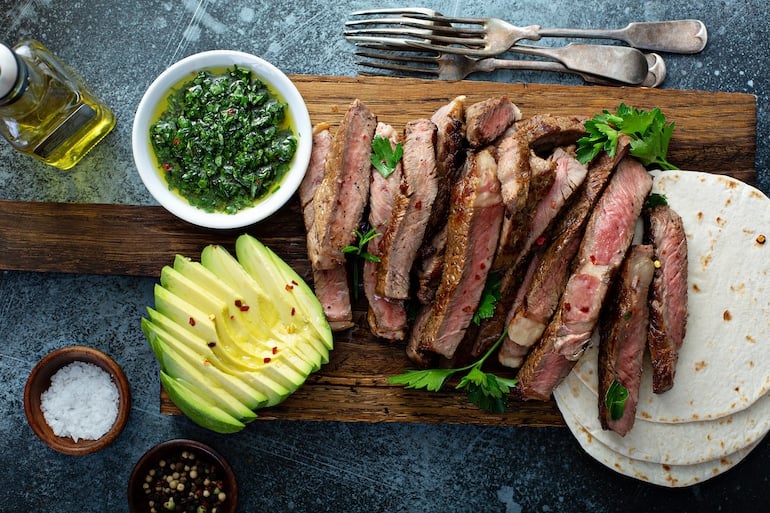 In the mood for an air fryer steak recipe? Use the smaller cuts for this delicious recipe, which is a simple and easy way to enjoy steak on a busy weeknight.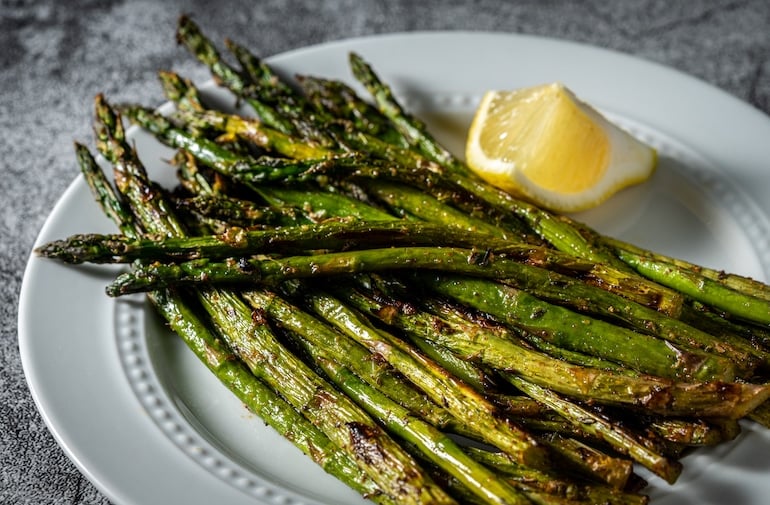 One easy way to get more greens throughout the week? This air fryer asparagus recipe. It'll give your crispy, crunchy veggies without any excess oil.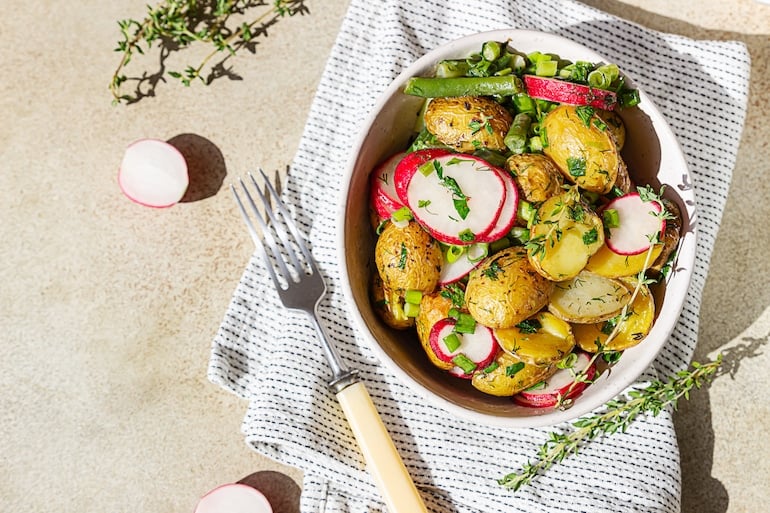 Want to spice up your air fryer potato recipe? Try these chili garlic butter-glazed baby potatoes, which can be cooked in the air fryer easily.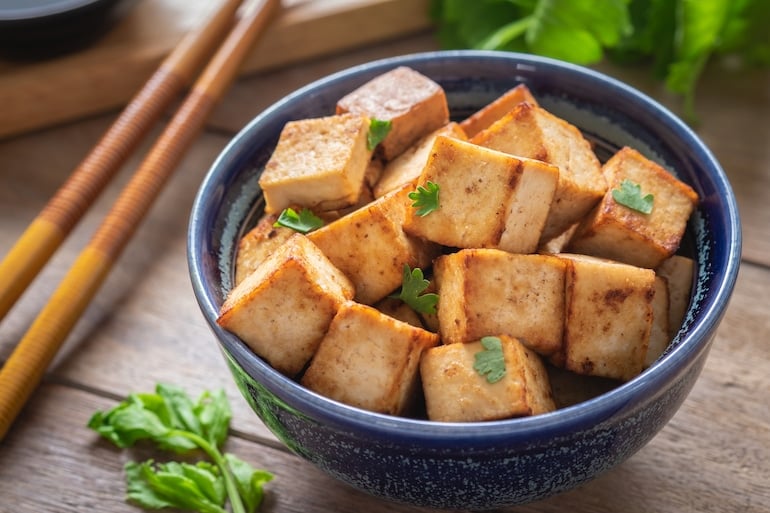 Here's the deal: On its own, tofu can be, well, bland. But season it and crisp it up in the air fryer, and you'll transform it into a delicious lean protein source. Don't believe us? Try this air fryer tofu recipe for yourself.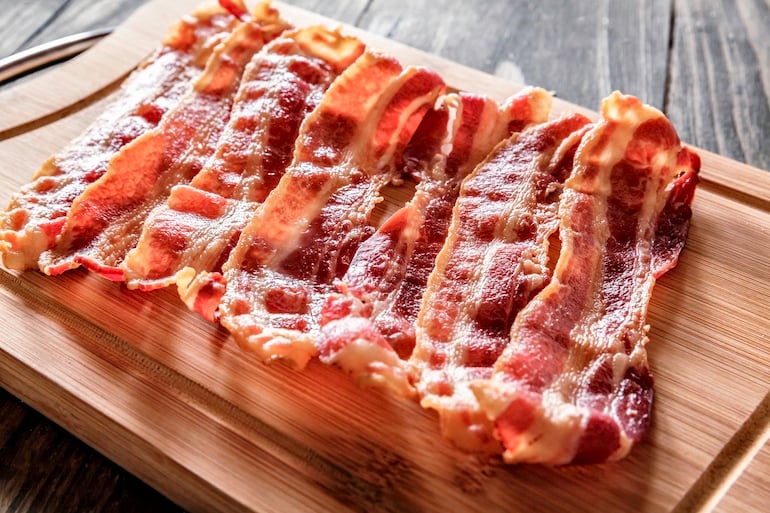 Extra-crispy bacon without the greasy mess? Say less. This air fryer bacon recipe will have brunch on the table in minutes.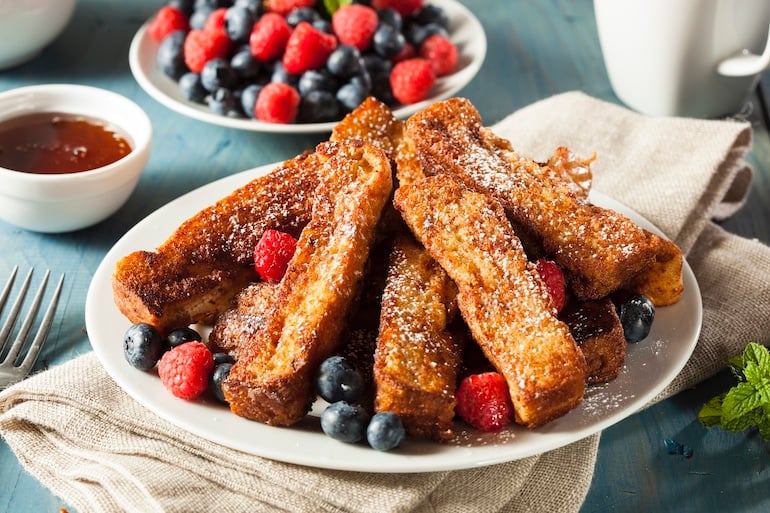 Nothing says good morning quite like french toast. We love this take on the breakfast staple because it's quick, easy, and shareable (perfect if you have company or little ones). Plus, it only takes a few minutes.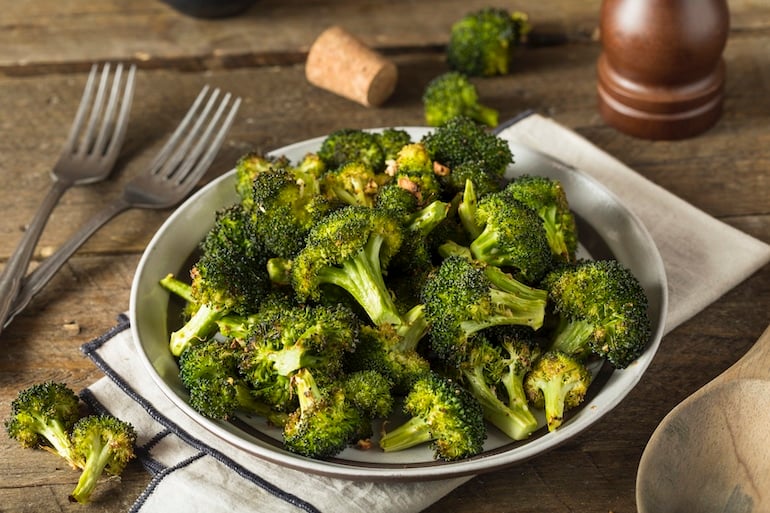 This air fryer broccoli recipe is just like oven roasted (think: crispy, crunchy edges), but it only takes six minutes.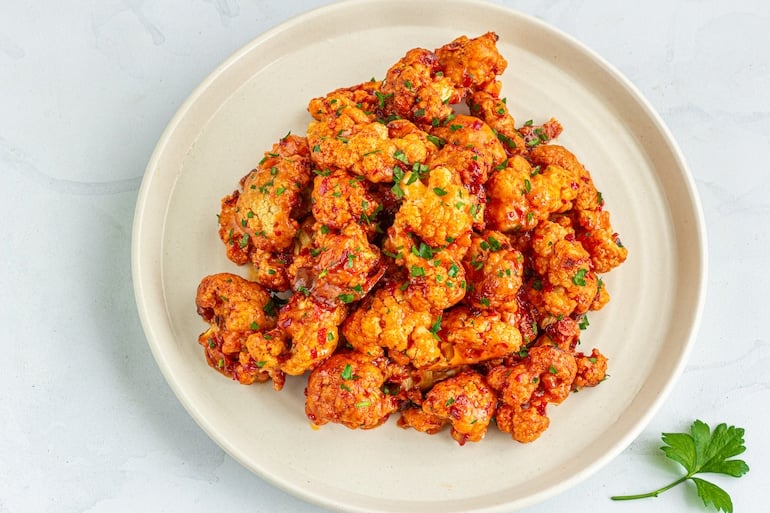 Heading to a party anytime soon? Whip up this delectable buffalo air fryer cauliflower, which will have even the biggest buffalo wings fans reaching for more.
The Takeaway
Overall, air fryers offer a quick and healthy way to prepare a variety of foods. While this appliance can be expensive, the long-term culinary and health benefits are vast—and for some, priceless. However, it's still essential to eat a balanced diet with plenty of fresh foods, as well as to fit in adequate physical activity.
More like this