100% of HUM Nutrition's Supplements are Clean Label Project-Certified. Here's What That Means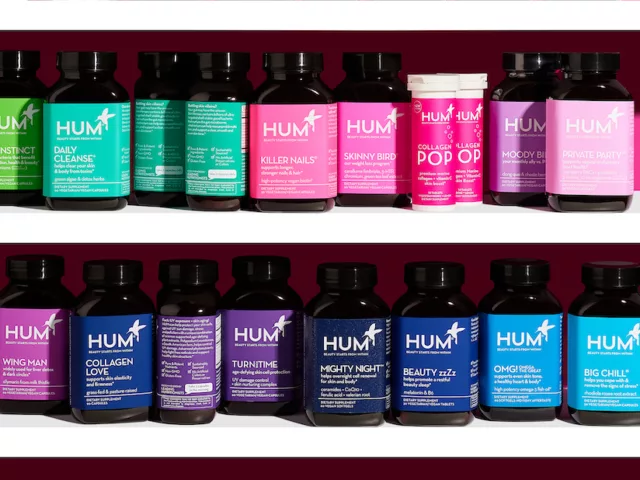 At HUM Nutrition, we take your health seriously and have a responsibility to provide you with trustworthy, clean supplements. Since we were founded in 2012, our products have been formulated with clinically-studied ingredients, triple-tested for purity, and verified by independent labs for potency. But given all of the confusion and misinformation around the supplement industry, we knew there was still more we could do to provide transparency so you can feel good about incorporating our products into your daily routine.
That's why we partnered with Clean Label Project, an organization working to bring more transparency to the food, supplement, and consumer product industries. We are proud to announce all 36 of our products have been Clean Label Project-Certified (and our prenatal vitamin, Womb Service even earned a Purity Award).
"For us, it was important to meet the highest quality standards and we felt having a third party that is objective to verify our efforts was going to be helpful," says Walter Faulstroh, CEO and Co-Founder at HUM Nutrition.
"HUM voluntarily submitting their entire portfolio to Clean Label Project reveals how committed they are to consumers' public and environmental health," says Jackie Bowen, executive director at Clean Label Project.
"From a public health perspective as well as consumer advocacy perspective, HUM's level of commitment is unprecedented, especially in the supplement space," says Bowen. "We know that nearly half of consumers who regularly buy food don't trust the food industry to do the right thing and nearly one-fourth actively distrust it," she explains.
Read on to learn more about the process, our clean vitamins, and why we're joining the movement to make the supplement industry a safer space for everyone.
What Is Clean Label Project?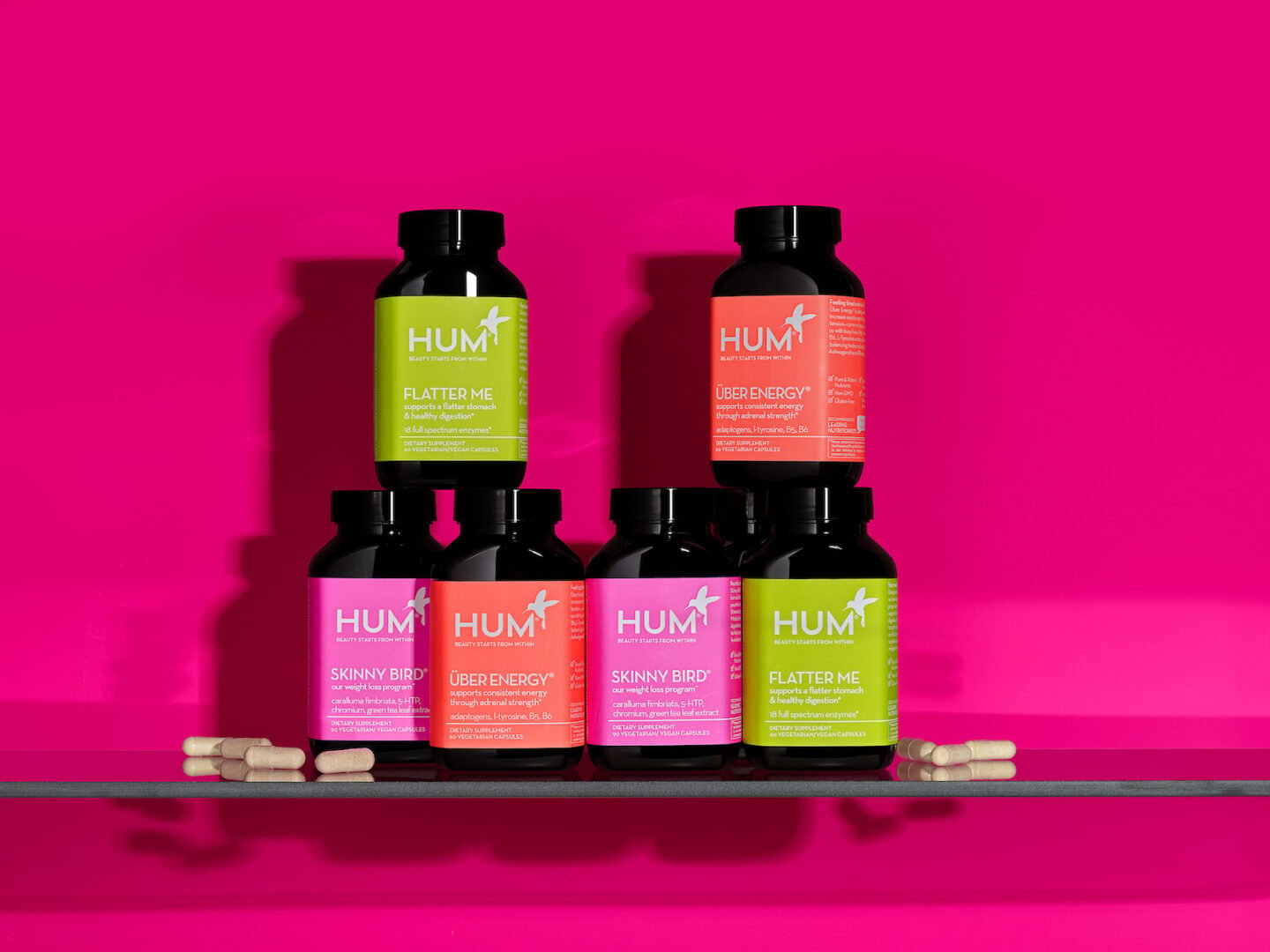 "Clean Label Project is a national nonprofit with the mission of bringing truth and transparency to consumer product labeling," Bowen says. "We believe that sometimes what's not on a label is what matters most." More specifically, you want to know for certain that toxic contaminants have not gotten into the products you're consuming during the manufacturing process.
Bowen cites headlines over the past few years: heavy metals in top-selling baby food, BPA leeching from product packaging into finished products, or glyphosate (which is the active ingredient in Round Up) being found in beer, wine, and America's best-selling breakfast cereals. "The reality is that these products are compliant in the court of law when it comes to federal tolerances, but in the court of public opinion, it's a different story."
While there are many federal regulations that food and consumer products must adhere to, they are largely focused on microbiological and pathogen contaminants, like listeria, E. coli, or salmonella, which can lead to vomiting, diarrhea, or worse within 24 to 72 hours, Bowen says.
Clean Label Project seeks to fill the gap where federal regulations end. "Instead of looking at food-borne pathogens, we look at long-term threat of cancers and reproductive disorders linked to industrial and environmental containment exposures that have largely gone unnoticed, untested, and therefore unregulated in food and consumer products until now," Bowen says.
HUM has always had third-party testing in place to ensure these same contaminants are not in our products, but we are thrilled to have the further stamp of approval from a third-party like Clean Label Project.
How Does Clean Label Project Work?
Clean Label Project tests products rigorously for contaminants such as:
Lead
Mercury
Glyphosate
Antibiotic residues
And more
The organization uses a process called consumer chain of custody sampling and testing. "Just like any consumer would, we go to the store and we buy the products," Bowen explains. "Then, we take them to an accredited analytical chemistry lab where the products are tested for heavy metals, endocrine-disrupting chemicals and plasticizers, as well as pesticides." This ensures that companies are not self-selecting samples to send to the labs.
Clean Label Project complies with the State of California Environmental Health Hazard Assessment Office's Proposition 65 List (which Bowen says is the most progressive piece of legislation that exists to regulate the food industry). This list bans high-risk chemicals. If the product is found to comply, it qualifies as Clean Label-Certified.
The Clean Label Project Purity Award
Clean Label Project also gives a Purity Award to products that test in the top one-third of products in their competitive set. This award uses benchmark data—similar to a baby growth chart at the doctor's office—comparing one product to other competitors in the space. HUM's Womb Service—the only one of our products that had enough competitors to benchmark against—received a Purity Award in the prenatal vitamins space. Think of the Purity Award like making the honor roll at your high school: You're in the top 30 percent of all your other classmates.
Why Is Preventing Contamination So Important?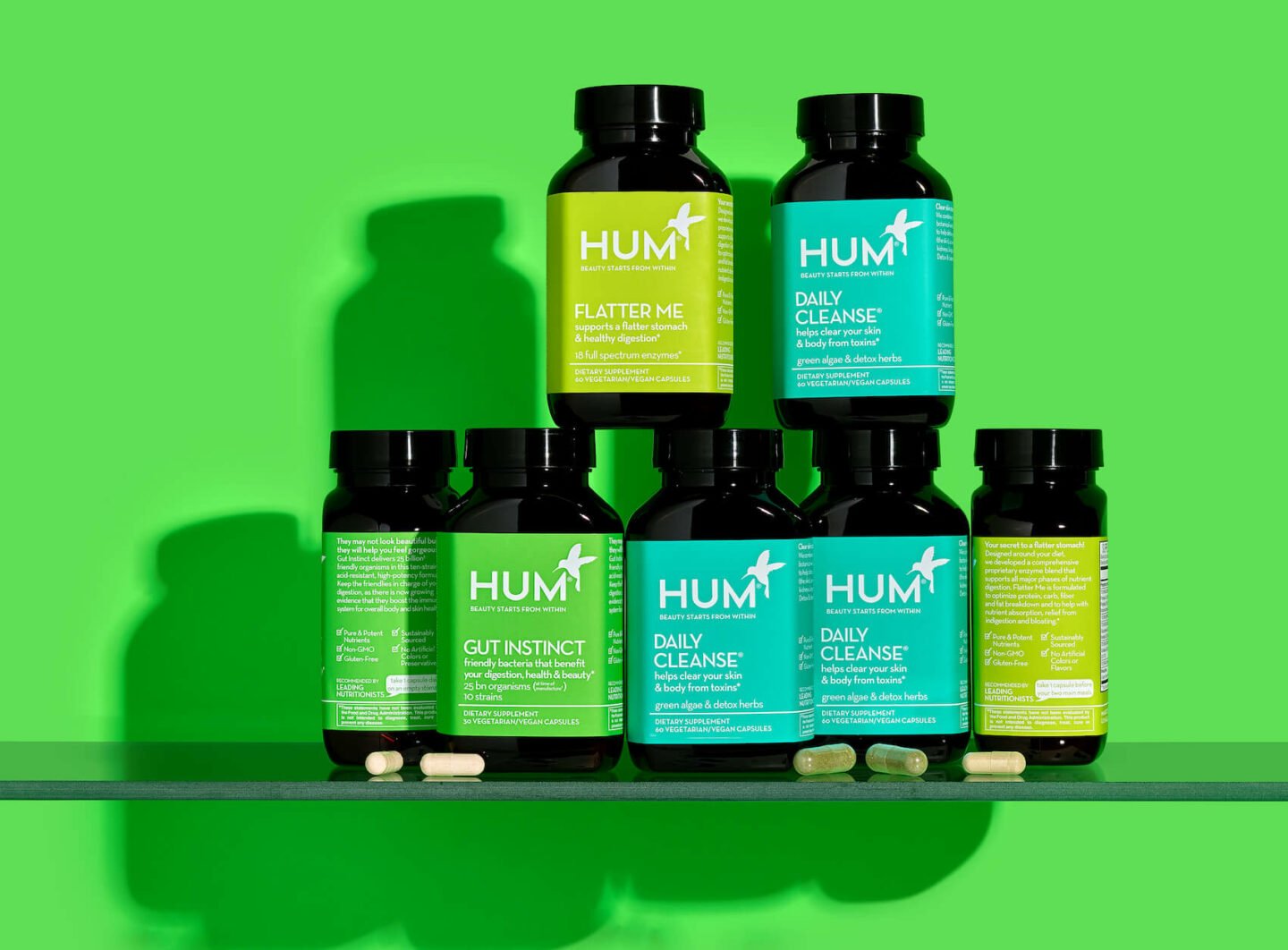 Why worry about "clean" supplements anyway? Ingesting toxins such as heavy metals, pesticides, antibiotics, and plasticizers can lead to long-term chronic illnesses and fertility issues. Lead, for example, can cause numerous concerns in humans of all ages.
Take the Flint, Michigan water crisis as an example. By switching their water source to the Flint River, residents were consuming water that had 27 parts per billion of lead. Meanwhile, the World Health Organization (WHO), The American Academy of Pediatrics, the Centers for Disease Control, the Food and Drug Administration, and the EPA all agree: There's no safe level of lead.
As a result, according to Bowen, the percentage of Flint third-graders who tested at proficient in reading at grade level fell from 42 percent down to 10.7 percent. There was a 12 percent decrease in fertility among women of child-bearing age and a 58 percent increase in fetal death rates.
While this is an extreme example, most cases aren't so blatant—the reality is that heavy metals are naturally occurring in the earth's crust. Bowen also explains, "Because of societal choices like mining, fracking, industrial agriculture, and use of wastewater as irrigation, pollution ends up in the air, the water, and the soil." This only makes proactive surveillance of incoming ingredients and testing the final product more important.
"At HUM, we always prioritize quality and consumer safety over everything, which is why we have a very rigorous process with a comprehensive list of ingredients that we formulate without and a very thorough testing protocol that is validated by independent third-party labs to ensure that every HUM product meets our industry-leading strict standards," Faulstroh says. "Since our foundation 10 years ago, we have formulated without artificial colors, sweeteners, preservatives and other nasties such as titanium dioxide, that has just been banned by the European Union, but unfortunately is still widely used by other brands that label themselves clean."
Exposure to these toxins can have severe (and even sometimes fatal) consequences for consumers. "We're in the health and wellness space and I think when you have a brand that supports consumer wellness, you have to make sure you prioritize that over profits, Faulstroh says. "Given that we recently received an award for our work, we're definitely at the forefront of this movement and we hope that others will follow suit."
What You Can Do to Support a Safer, Stricter Food Industry
Despite the progress made by Clean Label Project, there's still a lot of work to be done in the food industry. "The issue of contamination is not a dietary supplement industry problem—this is an entire food industry problem," Bowen says. "The root cause of it is the absence of federal policy that requires progressive rules in place to prevent the pollution in the first place."
So, what can you do to help change that? "Use your dollars to vote for the food systems you believe in," Bowen says. Purchase from brands that are thinking critically and progressively about food safety and are working with Clean Label Project for a healthier future. We're proud to have our products certified and awarded for their ingredients and pledge to continue to source the cleanest ingredients to create the very best product for you and your family.
More like this