Celebrating 10 Years of HUM Nutrition with A HUM Retreat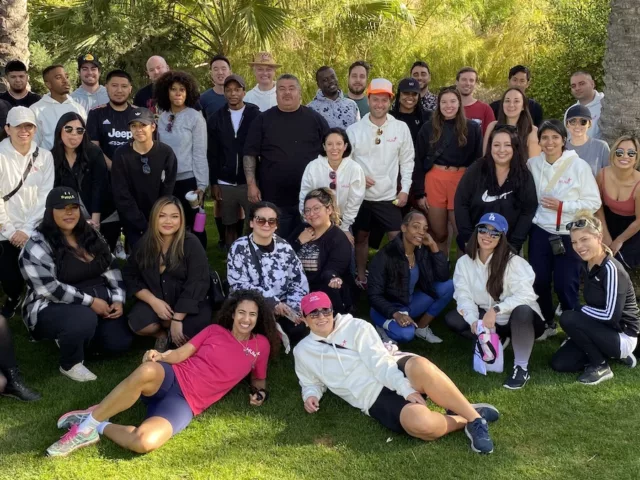 When HUM moved to remote work in March 2020, we, like many of you, did not anticipate the long stretch of time that would pass between seeing so many of our colleagues. With the world feeling safer to gather, Team HUM met in Palm Springs to celebrate HUM's 10th Anniversary!
It was an event to be remembered, honoring our company's values of respect, diversity, collaboration, positivity, impact, and curiosity, inspiring new ideas and connections, and looking back on how far we have come in our mission to help our customers look and feel great.
Here's a look inside Team HUM's 10th Anniversary retreat.
Coming Together, The HUM Way
We couldn't think of a better place to gather than Parker Palm Springs, a boutique hotel that fits HUM precisely: colorful and fun! A welcoming reception gave many people a chance to mix and mingle with team members they have never met in person before or work in different departments. We were joined by team members from our customer service department, shipping department that is responsible for packing all of our customer's HUM orders, marketing team, quality team that ensures every supplement is of the highest caliber, and more.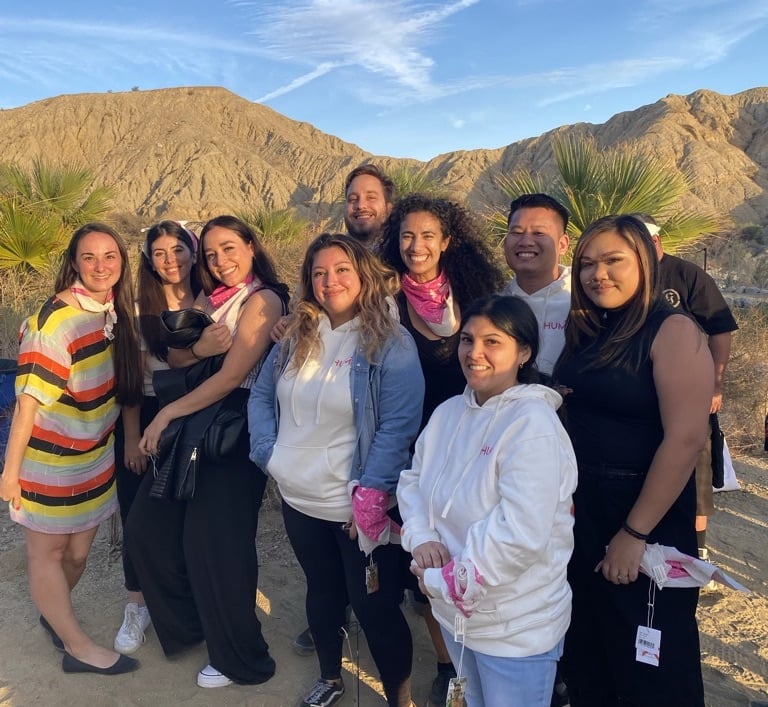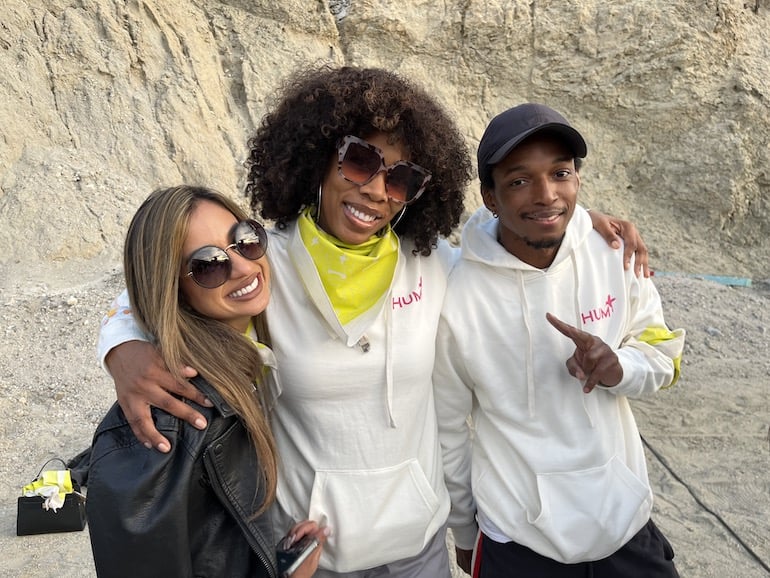 Celebrating Our Values
Throughout our two days together, we had a packed itinerary filled with activities that highlighted our company values.
Diversity
Diversity is at the heart of HUM. Our team includes people from all different backgrounds and walks of life, but these things don't always come to light during a video call discussing our latest product or brainstorming a new customer rewards program. To showcase just how diverse our team is, we all stood in a circle while our incredible Office Manager, Fatima, read statements aloud. If you identified with that statement, you stepped into the circle. We learned everything from which teammates consider themselves "nerds" to which teammates identify as religious, identify as an immigrant, played a sport in high school, identify as part of the LGBTQIA+ community, or were the first in their family to go to college.
Positivity
We aim to bring positivity into every part of our business, from team meetings to our social media channels to the way in which our products impact lives. But we can all use a little reminder! To spread joy, we participated in a laughter yoga exercise led by a laughter yoga practitioner. Did you know that laughter can reduce markers of stress and alter the activity of our happy hormones? Group laughter yoga has even been shown to decrease blood pressure, research shows.
Collaboration
Collaboration is innate to the work we do at HUM—every product we launch takes every single team member's dedication and innovation. To remind ourselves of just how critical collaboration is to our mission, we headed out to the desert for some team-building activities (bandanas in HUM shades for each team, of course!) After splitting into teams, we were provided a bucket of various items—a bag of chips, a rope, cotton balls, and more—and tasked with starting a fire using only those items! Teamwork prevailed and each team successfully lit its fire.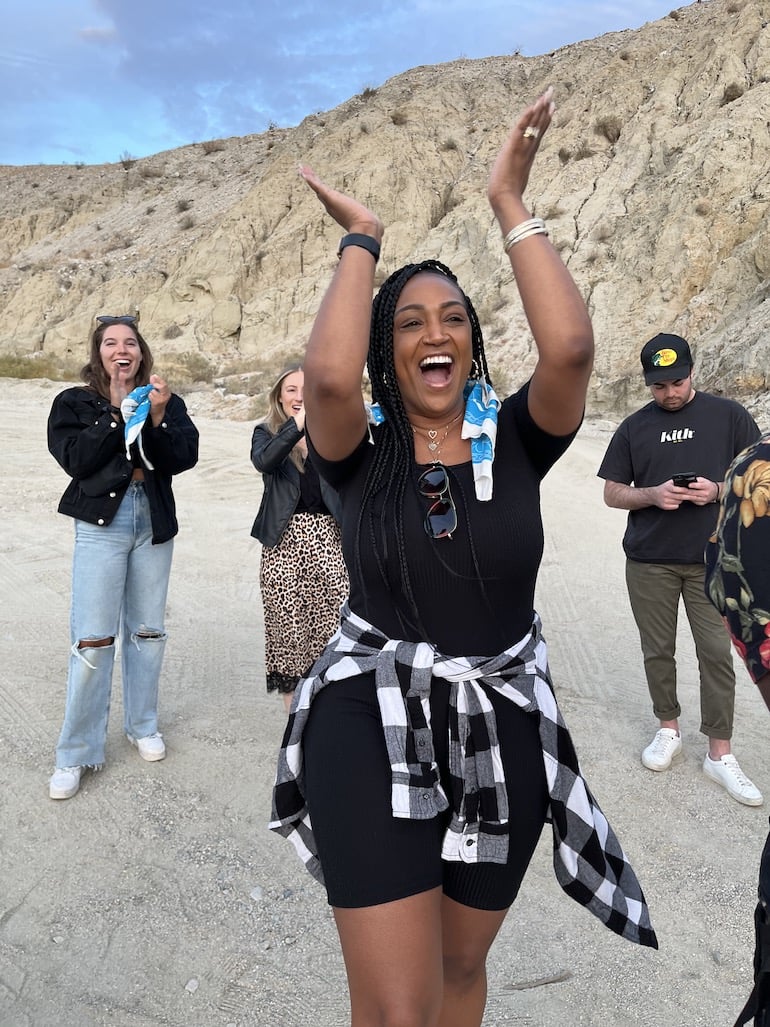 Then, it was on to an exercise where we all had to work together using only a series of two-by-fours to get our entire team across the pretend "river."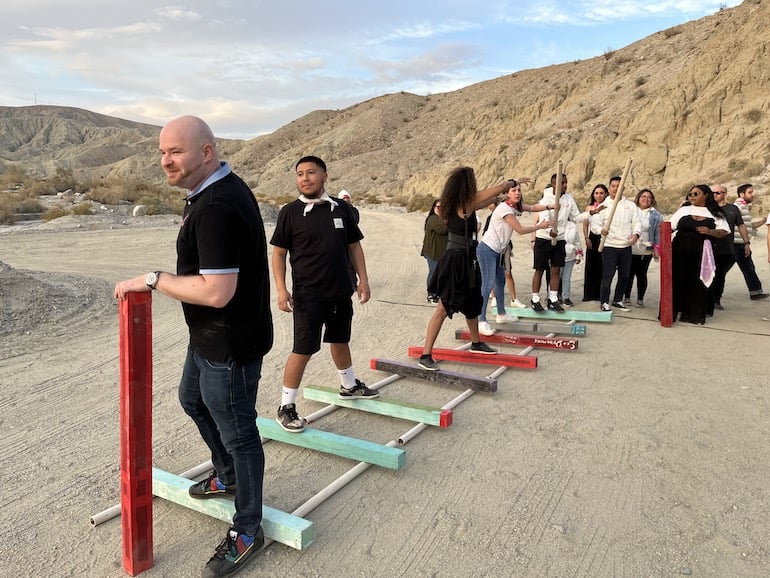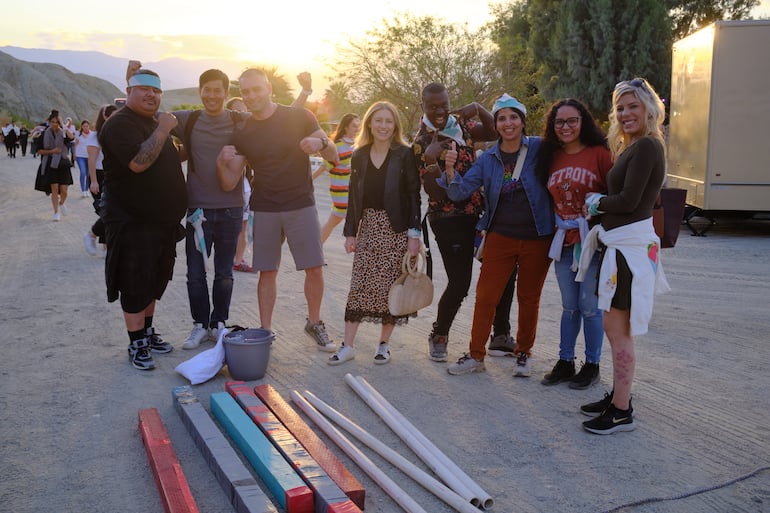 Respect + Impact
After a day of activities, it was time to wind down with dinner. The farm-to-table meal was prepared with sustainable ingredients, further highlighting our commitment to respect and impact, not just to each other but to the planet. Respect and impact can be seen in evey touchpoint across the HUM brand, from our products that impact the lives of our customers and our prevented ocean plastic that helps save plastic from polluting oceans to the interactions we have with our customers every day.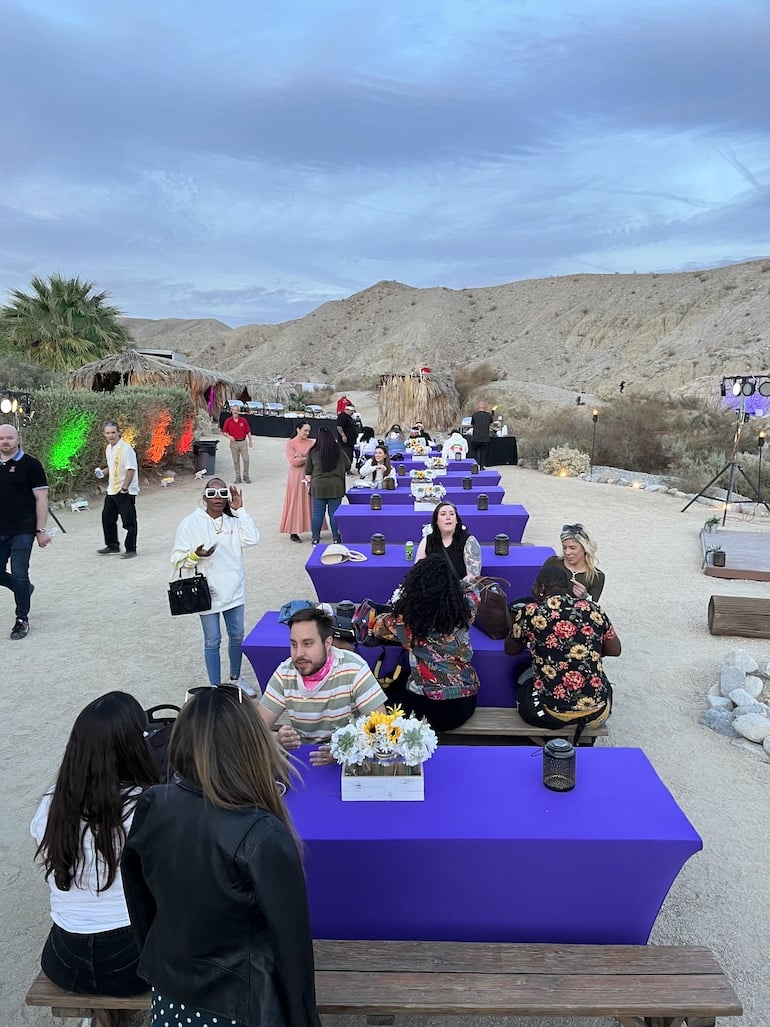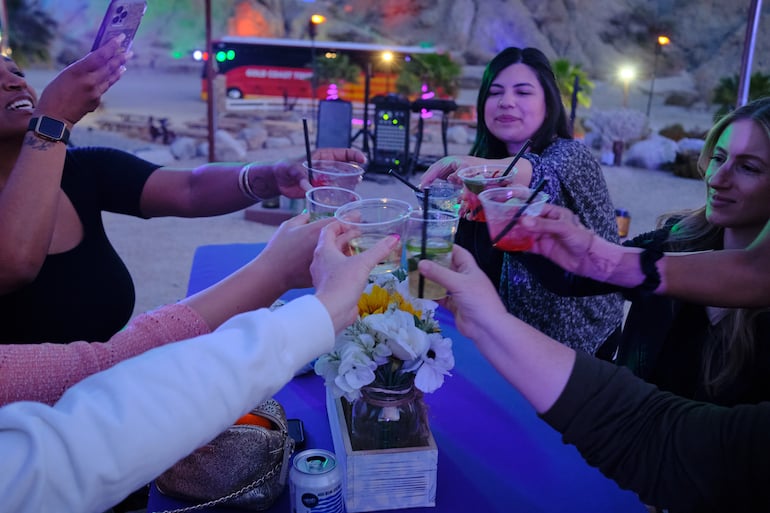 Curiosity
We also strive to bring curiosity and creativity into our work every day. To exercise our sense of curiosity, we were led by an astronomer in a stargazing exercise. In the clear, cloudless sky, we learned to spot different constellations and expanded our sense self.
Goodbyes
Before heading home, we started our second day with a beautiful hike, true to HUM's California roots. This gave the team to reflect on our goals as we move into HUM's 11th year.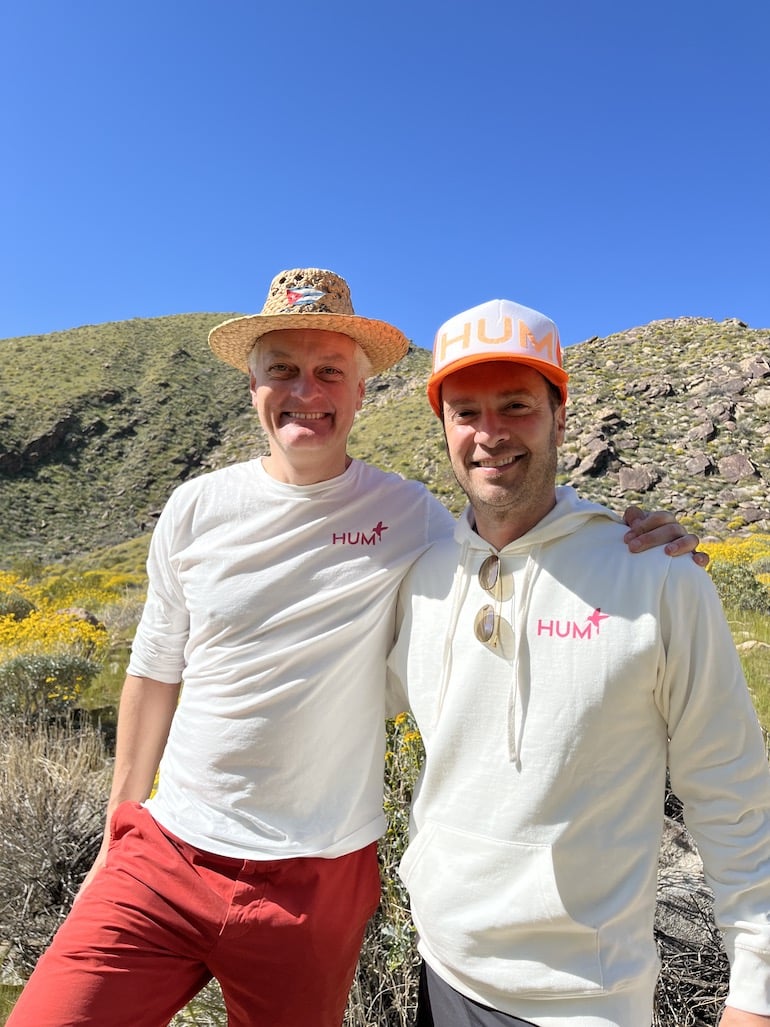 We left refreshed and ready to continue bringing you, our community, the best nutrition from the inside out. Stay tuned for what's to come!
More like this