We Tried Elissa Goodman's 21-Day Cleanse
We tried wellness expert Elissa Goodman's 21-Day Cleanse; here are our results.
Fall is a great time to reset the system and tune-up before the busy holiday season, and we knew just who to turn to for help. Enter:
Elissa Goodman
, a holistic nutritionist and cleansing expert. Her resume includes successful cleanse collaborations with healthy LA eateries like Cafe Gratitude and M Cafe. Luckily, Elissa is making her cleansing expertise available everywhere with her online 21-Day Cleanse program. HUM's Director of Sales, Vanessa Lee, put Elissa's cleanse to the test. Watch the video above to see her results or read her cleanse journal below!
Why Cleanse?
"Cleansing is important for our bodies because we're interacting with toxins on a daily basis," says Elissa Goodman. "In fact, toxins are even transferred in utero, so there's a lineage of things that are passed down. We can live with these toxins. But if we're not eating, not sleeping, or stressing out, they can rear their ugly heads and create health issues." So does that mean Vanessa will be on a strict green-juice diet? Absolutely not. (Phew!) Elissa's 21-Day Cleanse provides nutrient-dense recipes handpicked by Elissa herself to support your system, not deprive it. Additionally, she picks her favorite HUM supplements to incorporate for optimum cleansing effects:
This program can help boost your immune system, increase energy, improve digestion, and clear skin among many other benefits.
Vanessa's Cleanse Journal
Week 1: Observations
Favorite meal this week?
I REALLY like the kimchi fried rice. As a result, I made it twice.
What's something that surprised you about the cleanse so far?
That I'm really enjoying slowing down and not feeling the need to hang out or workout. At first, I was so worried about cleansing over a weekend, but it was chill. I did nothing except get a facial and got in bed by 10. It was great.
Most difficult day?
There were one or two days this week when I felt SNACKY. I kept it to healthy options like rice cakes.
Week 2: Observations
Favorite meal this week? 
Millet salad with pumpkin seed and cranberries.
What changes have you noticed so far?
I'm not as bloated and I have great digestion and good energy. Also, normally I'm starving by dinner, but I haven't felt that as much.
Most difficult day?
I went to a show at the Hollywood Bowl. Not drinking while out with friends was a big challenge, but I successfully passed on the wine! However, I did have a piece of a cookie, vegan matcha ice cream, and some kettle corn…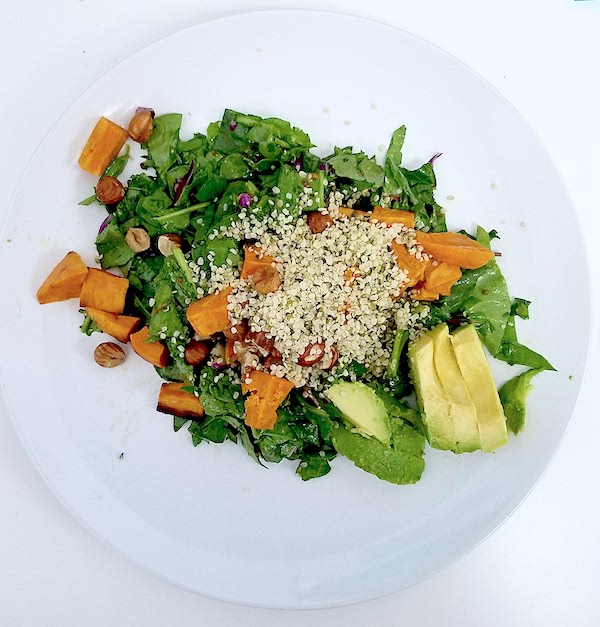 Week 3: Observations
The cleanse has come to an end! Is there anything you'll continue doing?
Yes! Lots of things. I really like drinking warm lemon water in the morning and having tea throughout the day. Additionally, I'll continue to make my own salad dressing and use less soy-based proteins at meals.
What are you most excited about indulging in post-cleanse?
Honestly, a cocktail. But now I appreciate them so much more.
Would you recommend this cleanse to a friend?
Yes! It's totally doable and challenging in a good way. It's nice to eliminate certain go-to items. Also, I enjoyed trying new recipes and ingredients I wouldn't typically choose on my own and feel great. In addition, I really enjoyed slowing down my life while cleansing. I spent lots of time at home nesting. I cleaned out my closet to donate items to Harvey victims, tended to my plants, bought more plants, rearranged furniture, and did a
face mask
almost every night. Finally, for anyone nervous about feeling deprived on a cleanse, it wasn't like that at all. In fact, if anything, I felt like I really indulged in self-care.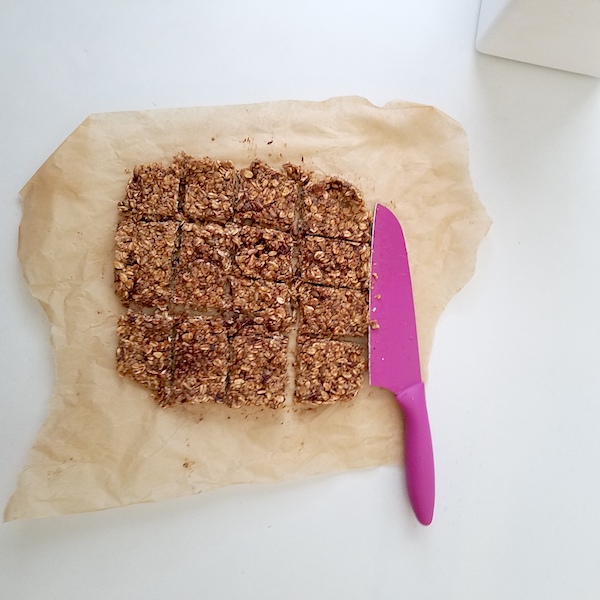 More like this