7 Healthy Resolutions You Can Totally Stick To
Here's a look at seven simple, healthy resolutions for the new year. Remember: the key to results is consistency.
We love the new year as a time to reflect on your goals and implement new healthy habits. Still, resolutions can have a bad rap. The allure of big, drastic changes tempt us into unwieldy new regimens that we can't keep up long term. Instead, try one or more of these small, incremental healthy resolutions for sustainable well-being in the new year.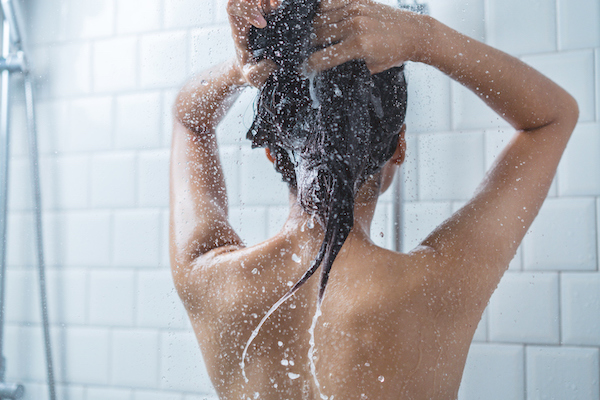 7 Easy, Healthy Resolutions for the New year
1. Brave cold showers
Okay, so this might not sound enticing at first, but
brrrr
with us.
A study in the Netherlands
reports that people who finish their showers with a cold blast use 30 percent fewer sick days than those who didn't. It's not that
cold-shower-takers
never got sick, but that their symptoms were less severe and they felt more energetic when they did get sick. It may have to do with a neuroendocrine effect on our bodies. Cold showers also activate our brown fat, which keeps our bodies warm and burns calories. All things considered, 30 seconds is a pretty minimal time commitment to tack on to your routine. For any freezing overachievers wondering, 30-second cold blasts were just as effective as 90 seconds in the study, so no need to overdo it!
2. Check your bank balances regularly
We're predicting the rise of financial well-being as a wellness trend in the new year. Research finds that perceived financial well-being is a
key predictor
in overall wellbeing. Again, while the temptation is to go big and cut out all of your unnecessary expenses to drastically change your finances, think small and sustainable instead. Start with just checking your balances more regularly and staying accountable with your spending. Experts suggest that by spending a small amount on the things you want, you're
more likely to stick to
and succeed in your financial goals long term.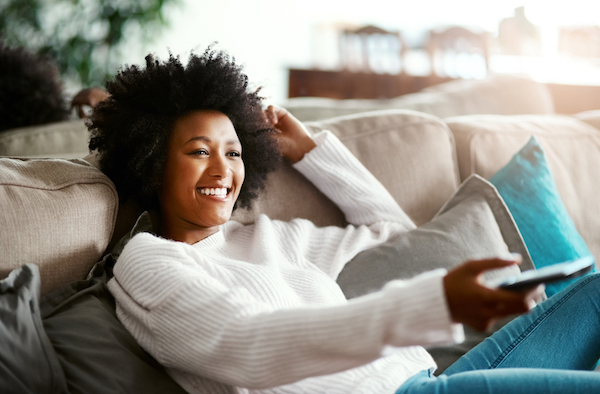 3. Commit to only watching new tv shows and movies
Trust: We know the temptation to re-binge on all ten seasons of
Friends
for the twentieth time is very real. In fact, 
researchers agree
that rewatching familiar movies and television allows us to indulge in familiarity and feel in control of our emotional responses. But newness has its own benefits. Neurobiologists consider the
substantia nigra/ventral tegmental
area (SN/VTA) as the "novelty center" of the brain. We activate it when we expose ourselves to new information and in doing so, become motivated to learn more. With the notion of a fresh new year ahead, consider dedicating your streaming hours to things you haven't seen before. That way, if you're going to binge, you'll at least be stimulating your brain with newness.
4. Add weekly strength training to your routine
Move aside, cardio. Strength training is an efficient workout you can do in your living room, and the
benefits are endless
. When it comes to muscle mass as we age, we either use it
or lose it
. It's especially important for women in the fight against osteoporosis. Allowing our bones to bear extra weight helps increase bone density. If toning your muscles and having strong bones isn't enough incentive, studies also show that strength training can actually
reduce anxiety
.
5. Avoid answering work emails after work hours
Speaking of anxiety… It can be tough to create
healthy work-life balance habits
, but here's why it's so important: In a survey of 142 full-time employees, those who check their work email at all hours of the day
report higher anxiety and poorer well-being
. In fact, even their relationship partners report decreased well-being and relationship satisfaction in an interesting spillover effect. As much as you can, set healthy boundaries on checking your
work inbox
.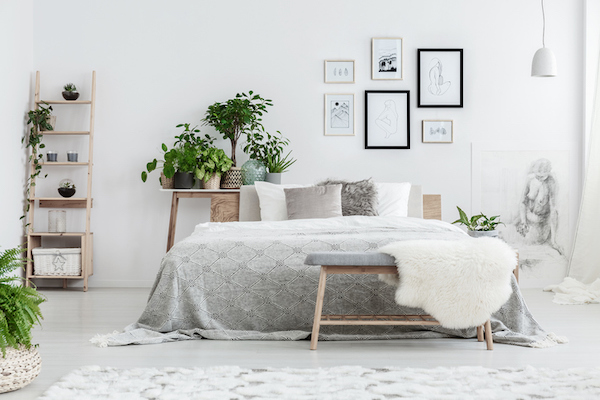 6. Make your bed every morning
A 2018 poll
reports fascinating trends in our well-being in relation to whether we make our beds or not. Surprisingly, there's not a big difference in the amount of sleep we get. In terms of personality, though, those who make the bed tend to be more adventurous, confident, and sociable. On the flip side, non-bed makers were more shy, moody, and sarcastic as a group. Even more intriguing: Those who make the bed report having
more sex
per week than non-bed makers.
7. Take your vitamins!
Okay, so we're biased here. But when the idea of implementing elaborate morning routines and new diets overwhelms you, there's something nice about knowing you can treat yourself to a boost of health in the five seconds it takes to pop your vitamins. In our opinion, one small healthy habit leads to another. And if you do nothing else in a day, at least you can say you got your HUM on.
More like this