THE WELLNEST • Uncategorized
Should You Do A Workout Challenge?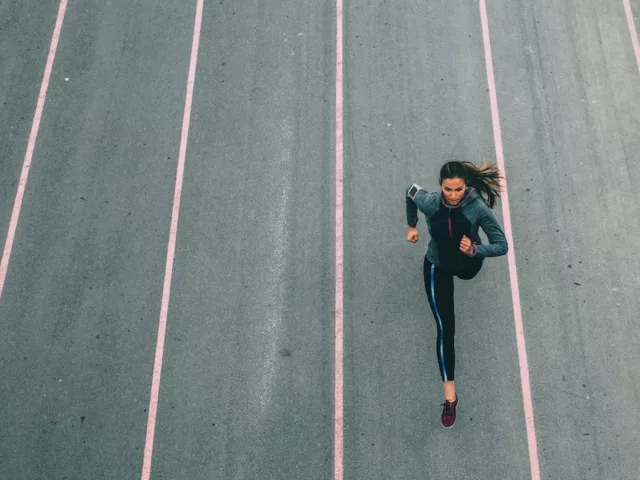 Whether you're just starting your fitness journey or you're looking to take it to the next level, workout challenges are a great place to start. Here's everything you need to know about these programs, according to experts.
So you want to be more active, but you're not sure where to start. Going to the gym alone may feel overwhelming, and scrolling through the endless fitness videos on Youtube can be seriously confusing. One solution? Sign up for a workout challenge. They're fitness programs that have a set timeline and pre-planned workouts.
Despite their popularity in January and closer to the summer months, workout challenges can be done anytime of the year, and they don't need to focus on changing your physical appearance. They're particularly great to kickstart your fitness journey because they add structure into your workout routine. They can also connect you to a like-minded community and help instill positive long-term habits. Another perk? Helping you focus on non-scale goals like getting stronger or trying a new type of workout.
But there are certain things to be aware of before signing up for a new program. "I often see folks who commit 110 percent in the first two weeks, buy the gym membership, cut out entire food groups, and lose steam because they've often determined an unattainable goal with unrealistic methods to achieve it," says Emmy Cook, NASM-certified personal trainer. "While I love the idea of a clean slate and setting aspirations and goals for yourself (especially when it comes to your health and fitness) I do believe attainable, sustainable, and reasonable goals need to be at the forefront." Below, experts lay out everything you need to know about workout challenges.
What is a workout challenge?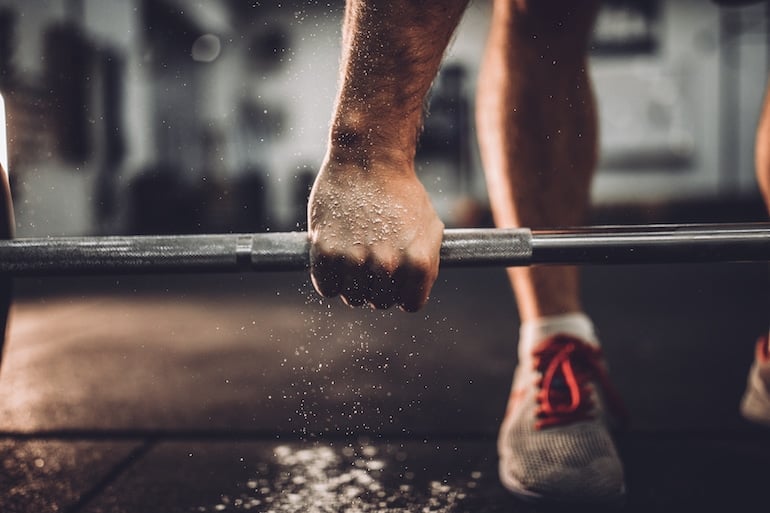 "Typically, a workout challenge is a fitness program with a set duration that encourages commitment to a routine or regimen," Cook explains. "Workout challenges will usually include some type of end goal or encouraged result—such as fat-loss, improved athletic performance, or strength gains—should you fully commit to it." Sometimes, workout challenges will include a nutrition plan to help accelerate those results. Often, these challenges include some kind of community aspect to help motivate participants and encourage accountability.
Workout challenges are all different: some may be strength-focused while others may be cardio-based. Others may focus on stretching, meditation, and mindfulness. They can also use a training principle called progressive overload where challenge participants continue to add weight, reps, or rounds throughout the course of the challenge, explains Danielle Gray, NASM-certified personal trainer and founder of Train Like A Gymnast. "Sometimes, they can be progressively more difficult and build off of previous skills for more challenging workouts."
However, Cook says the best workout challenges have a little bit of everything. "A good, well-rounded program will include resistance training, balance and mobility training, and agility work—maybe even some cardio," she says. "Additionally, workout challenges will often include benchmarkers or methods to measure your progress and ensure you are challenging yourself through progressive overload."
Benefits of Workout Challenges
There's a reason why workout challenges are so popular. They boast several benefits, according to pros.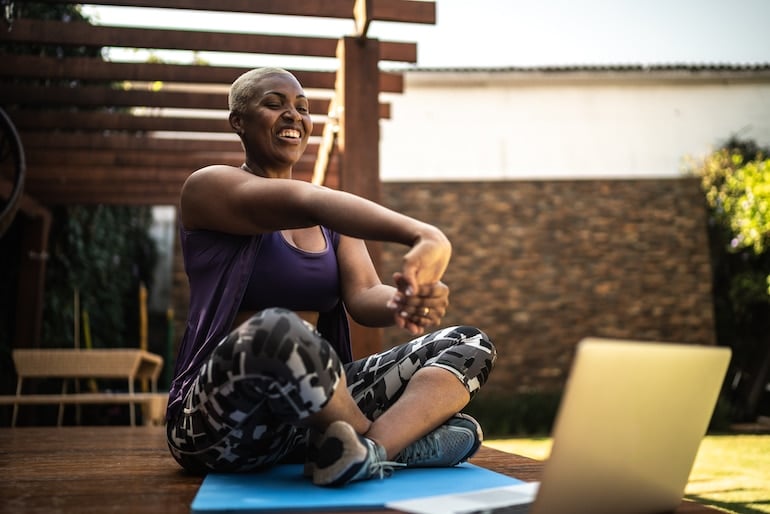 Camaraderie and Connection
Let's face it: Finding the motivation to work out regularly can be tough. But being a part of a community of people also participating in the challenge can help keep you accountable. "There's something special about participating in something larger or greater than yourself—knowing that there are others out there doing the same thing as you is comforting and motivating," Gray says. "I have heard from clients that seeing others share their progress, wins, and updates inspired them to either get back on track, try harder, or start their workout."
Cook adds that being a part of a like-minded group can help set you up for long-term success. "Surrounding yourself with positive energy and folks who are navigating fitness just the same as you can be pivotal in enjoying the process of exercise," she says.
Improved Fitness
One major benefit of participating in a workout program is improving your physical fitness. In fact, switching up your fitness routine can help you burn more calories, reduce the risk of overuse injury, and increase your motivation. Exactly how your physical fitness improves, of course, is dependent on the focus of the challenge. For example, expect to see improved cardio from a couch-to-5k program versus increased strength from a 30-day weight-lifting routine. If you choose to follow a workout challenge, you can expect to see improvements in things like strength, stamina, or speed.
Motivation
You've heard the stories of people setting out to achieve long, intense workout challenges and then quitting once they realize it's unsustainable. Gray says workout challenges are a great solution to those struggling with motivation because they're usually shorter. "Because of the usually short period of time that workout challenges provide, whether it be a 5, 7, 30, or 90 day challenge, the windows allow for motivation to stay fairly high, which helps people stay on track and see some level of results."
Formation of Long-Term Habits
It takes a while to form new habits (in fact research shows it takes around 66 days). A workout challenge can be a great jumping off point to get the ball rolling. "After showing up for yourself and including movement in your day for a prolonged period of time, it becomes much easier for it to become a lifestyle habit and a normal part of your routine," explains Cook.
Discovery
Committing to a challenge and following through with it can be an enlightening experience, Gray says. Through the process, you'll likely discover brand new things. "This can mean self discovery, discovering new things about your fitness journey, discovering new things about others, or discovering new things about your trainer," she says. "There are so many things to learn about yourself and others."
What to Keep In Mind When Trying Workout Challenges
While workout challenges have many pros, there are also some cons to take into consideration. Below, experts break down some things to keep in mind before starting your fitness challenge.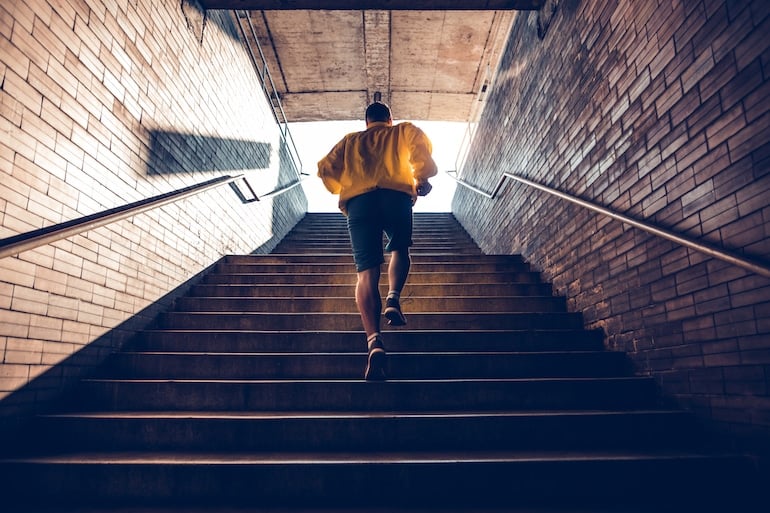 Beware of Unsustainable Workloads
Some workout challenges can be unsustainable. "A lot of times, they pack a lot of exercise into a short time period—hence the 'challenge' part of it all," Cook says. While fitness challenges can definitely serve as a kickstart to get your healthy routine in motion, not all of them are meant to be followed as a comprehensive long-term fitness program, explains Cook. It's important to develop a long-term plan for when the challenge is complete.
Minimize The Risk of Injury Whenever Possible
"There is always a risk for injury when training on your own since there is no coach watching your form to make sure you are completing movements correctly and safely," Gray says. "If there's a live coaching opportunity in a virtual challenge where the trainer can see you, I highly recommend participating to get that extra guidance for your technique."
It may be tempting to keep your Zoom camera off, but Gray says it's always best to turn it on. "Set aside your insecurities about being seen, being a beginner, or doing something wrong. Being corrected is far better than being injured."
Look For Beginner-Friendly Options
Just starting your fitness journey? All of these challenges can seem pretty daunting. It's not in your head—Cook says often these workout challenges aren't beginner-friendly. "If you are new to fitness and exercise, it can be tough to find a workout challenge that is appropriate for your fitness level," she says. "If beginners or novices get too involved too quickly in a workout routine that isn't built for their level of fitness, injury is inevitable."
Team Up With An Accountability Partner
If you're participating in a larger challenge, it can be difficult to stay motivated. "Unless there are buddy systems or accountability partners, it's up to the participant to stay on top of the challenge tasks," Gray explains. "Reminders are great, but there's only so much a challenge leader can do to ensure that the participant does what needs to be done." If you're looking for an accountability buddy, ask one of your friends to do the challenge with you—or reach out to someone else participating in the challenge.
Find a Credentialed Instructor
As with everything on the internet, it's important to do your research before beginning a workout challenge. "There is always the risk of unqualified or uncertified individuals writing workout challenges," Cook says. Look up the person who's leading the challenge and make sure they are credentialed in the area of fitness they're instructing in, such as being a certified personal trainer or group fitness instructor through organizations like NASM or ACE, a Certified Strength and Conditioning Specialist through NSCA, or a registered yoga teacher.
Our Favorite Workout Challenges to Try
Feeling inspired to try a workout challenge? From 30-day workout challenges to stretching routines, we have something for everyone. Check out a few of our favorite picks, below.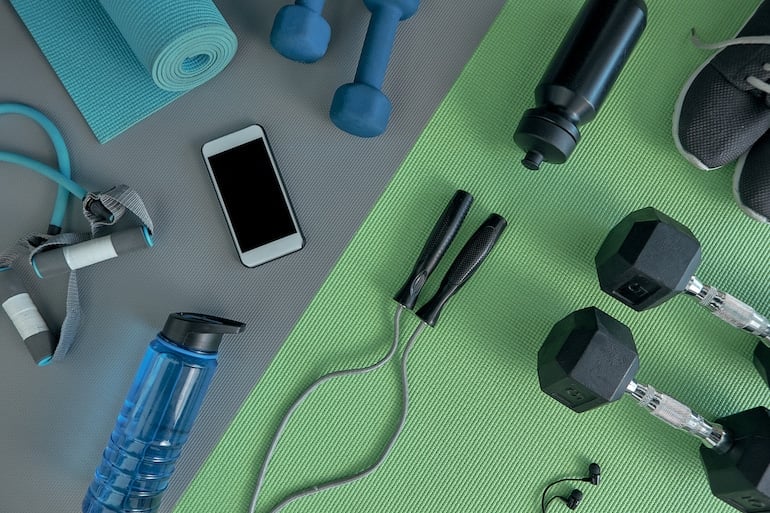 Searching for a supportive community? Look no further than Tone It Up, which has a staggering amount of involved followers. Total Tone is their four-week program focused on taking care of your mind, body, and goals. When you join the program, you'll get personalized workouts, nutrition plans, and mindfulness exercises. The goal is 22 workouts in 30 days (we're fans of those built-in rest days too).
Working out regularly becomes much easier when it becomes a habit. Kickstart the formation of that habit with Obe's Daily Challenge, which encourages participants to move every single day. They suggest five challenging classes a week and two active recovery workouts (whether that's yoga, meditation, or a fun dance class). Participants can join the corresponding Facebook group and post on Instagram for the feel of community and also to help with accountability.
We're fans of this workout challenge because it's focused on overall wellbeing. It combines movement (led by a certified Nike trainer), self care exercises (developed by a mental health expert), and a weekly recipe (created by a professional chef).
Journey to Splits by Cassie Ho at Blogilates
Workout challenges don't have to be focused on building strength or losing weight. Other physical achievements, such as improving flexibility, are great options too. This program offers a daily stretching routine to help you achieve the splits. As with any other workout challenge, consistency is key. The program comes out to 10 minutes of stretching per day.
14 Day Body By Simone Challenge by Simone De La Rue
Looking for something you can do in your home with minimal equipment? Try the 14-day challenge by Simone De La Rue, a celebrity trainer. This program consists of 14 different workouts on YouTube you can easily follow along. The exercises will help build strength and endurance with little to no equipment.

Maddy Sims
January 3, 2022
More like this