Your Secret Ingredient Against Hot Flashes? Siberian Rhubarb Root.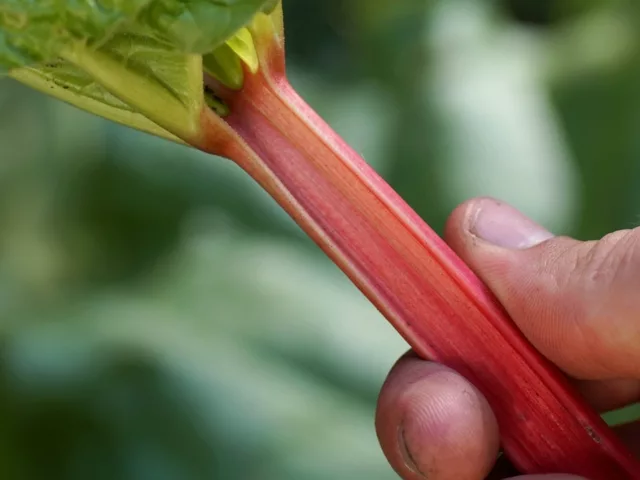 Menopause is inevitable for half of the population. Accompanying menopause is a laundry list of discomforts that can make it a dreadful experience rather than an exciting new chapter. Fortunately, an age-old plant called Siberian rhubarb has the potential to improve the menopause experience.
What is Siberian rhubarb root?
Siberian rhubarb, also known as rhapontic rhubarb, is an extract from the roots of a plant called Rheum rhaponticum. Although they sound similar, Siberian rhubarb root is not the same species as garden rhubarb, a vegetable commonly used for food.
This plant has been around for centuries and originates back to Northern and Central Asia. However, it gained popularity during the 90s when it became commercially available in Germany for the treatment of hot flashes.
Today, Siberian rhubarb root can be found in dietary supplement form, like HUM's Fan Club, to address menopause symptoms.
Benefits of Siberian rhubarb for menopause
Siberian rhubarb root in its standardized form, ERr 731™, has been shown in clinical studies to help ease the severity of menopause symptoms.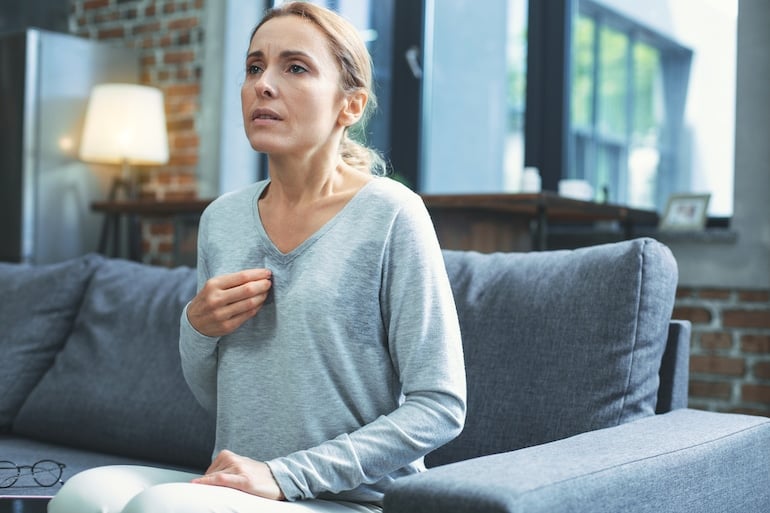 Hot flashes
During menopause, estrogen levels fluctuate and trend downwards. Many processes throughout the body rely on balanced estrogen levels. One example is thermoregulation, the process that regulates body temperature. Thermoregulation relies on estrogen receptors in the brain to function normally. Naturally, when estrogen levels decline, it can lead to dysregulation of body temperature and you guessed it, hot flashes.
That's where Siberian rhubarb root comes in. It works by activating the same estrogen receptors that influence body temperature. As a result, it can help reduce how often hot flashes occur. There are currently four clinical studies supporting its ability to provide relief from hot flashes.
One study evaluated the effect of 4 mg of Siberian rhubarb root in 100 perimenopausal women with complaints of hot flashes. After 28 days, participants felt less moderate to severe hot flashes occurred.
A similar trial further confirmed the reductive effect of Siberian rhubarb root on hot flashes over a longer period of time (12 weeks). It may also help with night sweats, which are essentially hot flashes at night.
Other menopause symptoms
While hot flashes are one of the most common symptoms of menopause, many women experience other symptoms, too. It brings about an array of uncomfortable bodily changes. Nevertheless, Siberian rhubarb can help ease those too.
An open observational study found that 4 mg of dried ERr 731™ resulted in significant improvement of menopausal symptoms according to the Menopause Rating Scale (MRS). Impressively, researchers saw a decrease from 14.5 points at baseline to 6.5 points after six months of taking the extract daily. In addition to fewer hot flashes, participants also reported a decrease in irritability, sleep problems, and physical/mental exhaustion.
Also, a clinical study evaluating perimenopausal women taking the extract daily reported improvements in mood, according to the Hamilton Anxiety Scale, and overall quality of life.
Who should try Siberian rhubarb?
Based on the present research, Siberian rhubarb root is beneficial for perimenopausal and menopausal women experiencing daily symptoms. ERr 731™ can help women dealing with:
Hot flashes
Irritability
Mood swings
Sleep problems
Exhaustion
Vaginal dryness
Joint and muscle discomfort
In addition, it delivers results fairly quickly. Most people taking the extract begin feeling improvements as soon as 28 days.
Moreover, ERr 731™ boasts an impressive safety profile with no adverse events reported in the relevant body of literature.
Its long-term safety and effectiveness has been evaluated at 48 and 96 weeks. Researchers concluded that the extract is both safe and effective in the long-term use for menopausal discomforts.
However, women undergoing hormone-replacement therapy (HRT), a common treatment for menopause symptoms, or who are taking other prescription medications should still consult with their doctor before adding Siberian rhubarb root to their routine.
What to look for in a Siberian rhubarb supplement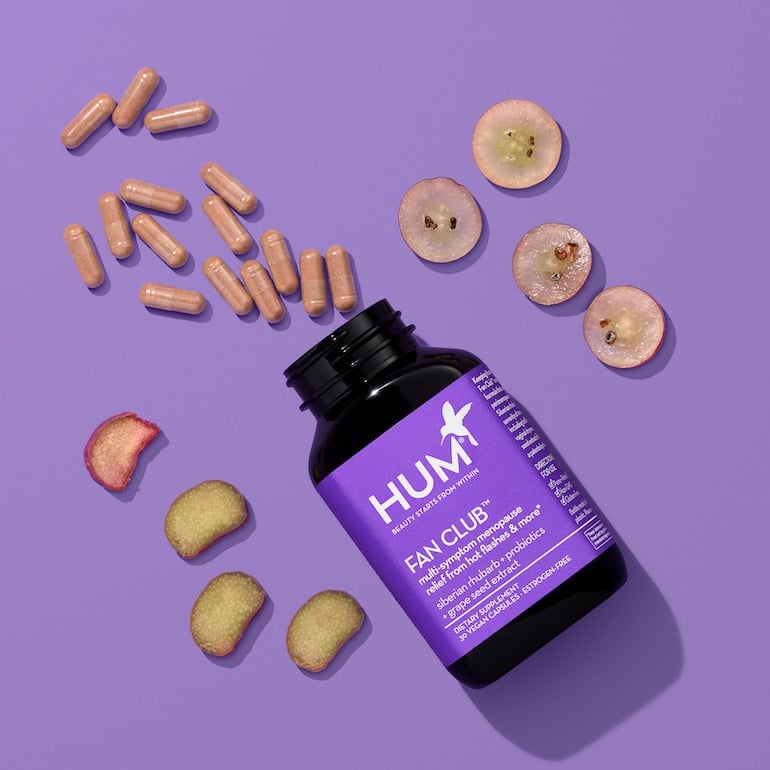 Siberian rhubarb root's bioactive compounds: rhapontigenin and desoxyrhapontigenin, and their metabolites resveratrol and piceatannol are responsible for its benefits. The patented ERr 731™, delivers a standardized version of the extract that delivers the proven ratio of the bioactive compounds. In other words, it has the ratio that the clinical studies (and results) are based on.
For best results, it's also very important to make sure you are getting the right amount of ERr 731™. The clinically effective dosage for Siberian rhubarb root is 4 mg daily.
Final thoughts
Menopause can be a challenging time for the mind and body. Clinically studied Siberian rhubarb root has proven to help make life easier while transitioning through menopause. Unlike other approaches for menopause symptoms, this extract can deliver significant relief without unwanted side effects. HUM Nutrition's Fan Club supplement delivers 4 mg of Siberian rhubarb root.
More like this