We're Reducing Plastic Pollution with Surfrider Foundation—Here's How You Can Help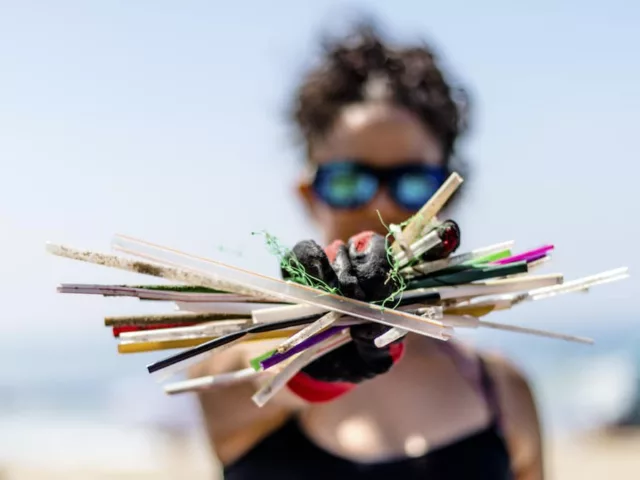 Sustainability is integral to the vision of the HUM brand. It's a value that we're committed to progressing through new initiatives and strategies with like-minded allies.
As we announced on Earth Day 2021, HUM is transitioning its packaging to 100 percent ocean-bound plastic to reduce plastic pollution and our own impact on the environment.
Now, we're excited to announce our new partnership with the Surfrider Foundation, a grassroots nonprofit organization dedicated to protecting our ocean, waves, and beaches for all people through a powerful activist network. Together, we'll raise awareness about the harms of plastic pollution and ways you can take action to create positive change.
Learn more about the various harms of plastic pollution and how to get involved to protect our ocean and the environment at large.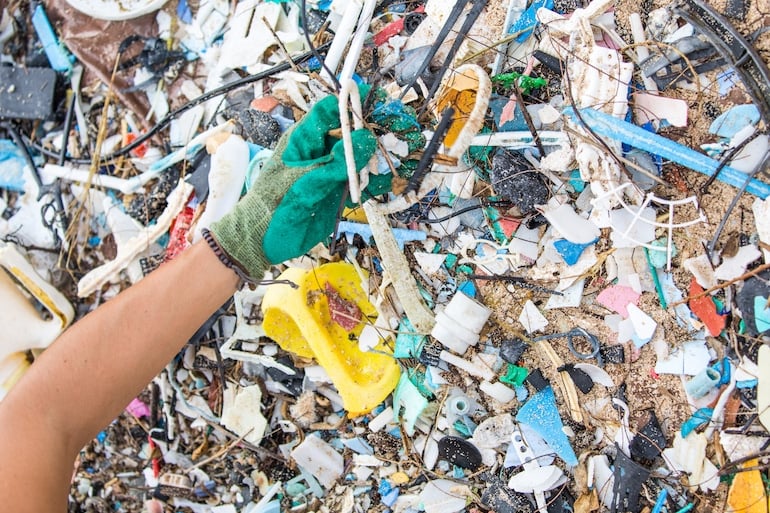 What Is Plastic Pollution?
Plastic pollution involves the accumulation of plastic materials in the environment, which can adversely affect natural resources, wildlife, and human health. Plastics aren't biodegradable, meaning that virtually all plastic ever manufactured still exists today in some form—much of it in the form of pollution.
Continuous production of virgin plastic paired with the growing accumulation of these materials has consequences that compound over time—which is why it's essential to learn more about the issue and take action from there.
Why Plastic Pollution in the Ocean Matters
It's one thing to know that plastic pollution in the ocean is a serious issue—but it's another to face the actual stats behind the problem.
Here are a few facts and figures that may surprise you:
The ocean covers 71 percent of the earth's surface and holds over 96 percent of its water supply. Yet 8 million metric tons of plastic enter the ocean each year, which accounts for a whopping 80 percent of marine litter that threatens the vitality and survival of oceanic species.
When plastic is introduced to the natural environment, instead of biodegrading it photodegrades, or breaks down into smaller and smaller pieces—even smaller than can be seen with the naked eye. These microplastics then end up in the air, soil, and even our water supply, food, and bodies.
When microplastics accumulate in the body, scientists believe they may contribute to health risks such as endocrine disruption and hormonal imbalance, risks for vital organs and the nervous system, compromised immune function, reproductive issues, and more.
As we can see, the flow of plastic pollution as it exists today is unsustainable as it creates a domino effect that endangers the environment, global food and water supply, and our very own health. According to a 2020 report, the amount of plastic pollution in the ocean is expected to triple by 2040 if drastic action isn't taken.
The good news is that saving our ocean and reducing the plastic pollution problem isn't only possible, but is within reach if we take action now. Organizations and individuals alike have the power to make a difference by making widespread changes that can collectively yield major results.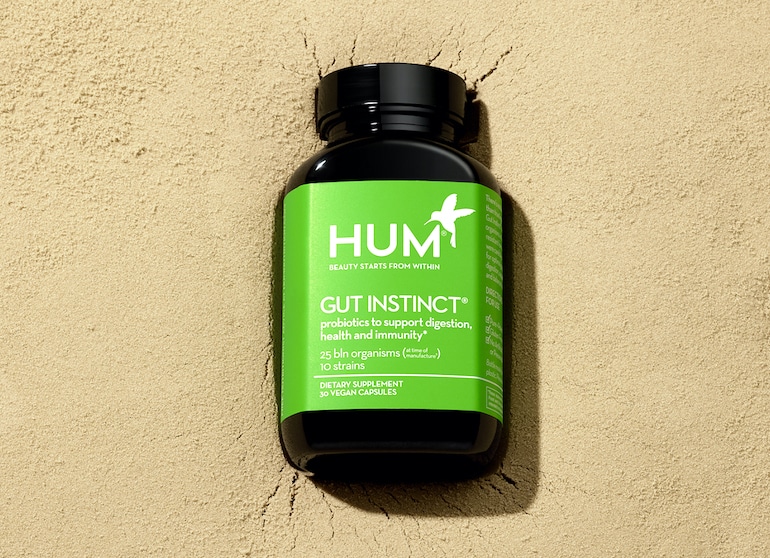 HUM's Commitment to Reduce Plastic Pollution
With our transition to using only ocean-bound plastic packaging, our short-term goal is to save the equivalent of 6 million bottles from pollution by year's end. As of August 2021, we're pleased to report that we've saved 3,810,773 bottles and are on track to reach this milestone.
Then, by 2025, we aim to:
prevent the equivalent of 50 million+ water bottles from entering the ocean
phase out the use of virgin plastics and eliminate single-use plastic in our supply chain entirely
Ocean-bound plastic is found within 30 miles of shorelines that lack formal recycling infrastructure, and is thus at high risk of polluting the ocean. Simply put, local residents are employed to collect this waste, which then undergoes a rigorous upcycling process to create raw materials. The result: recyclable ocean-bound plastic bottles that reduce the need to produce virgin plastic.
Since we know that the majority of produced plastic remains in the ecosystem, our transition to use only ocean-bound plastic reduces our footprint by using recycled materials instead of new plastic in our packaging.
In the meantime, we're excited to partner with Surfrider Foundation to take our commitment and sustainability goals to the next level.
Why We're Partnering with Surfrider
Given our mutual interest in protecting the ocean from plastic pollution, it was only natural to join forces with the Surfrider Foundation to advance those common goals.
Surfrider's national, grassroots network engages volunteers in communities across the country through beach cleanups, water testing, and other programs and events to help educate the public and ultimately drive policy change to protect our natural resources for years to come.
"The cumulative impact made possible by Surfrider's activist network represents the power that individuals have to create change for the better," shares Mary Herbranson, Partnerships Manager at Surfrider. "HUM's philosophy of empowering individuals to 'Start from Within' is an effective tool to help us all consider and understand our own footprint on the environment and the ways in which we can tread lighter. The Surfrider Foundation is proud to kick off this new partnership with HUM Nutrition to raise awareness about the threats facing our ocean, waves and beaches and we look forward to engaging our shared communities in activism and conservation activities."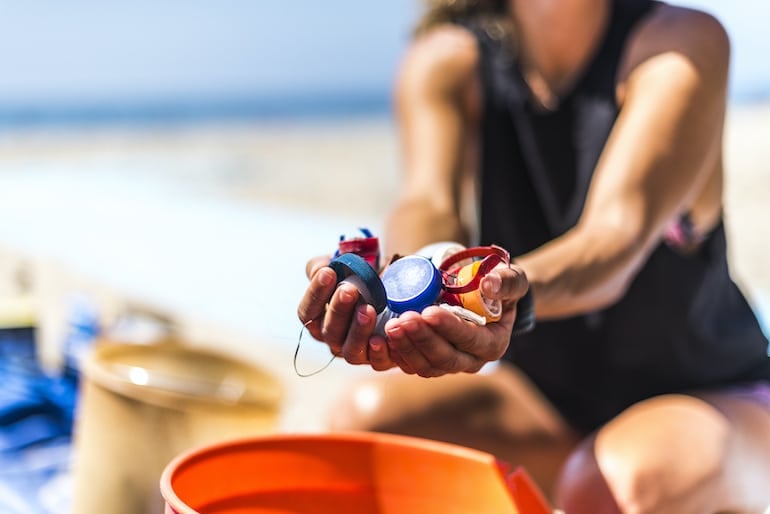 How to Reduce Plastic Pollution for Lasting Impact
Here are a few final tips on how to tackle plastic pollution to protect our ocean, the planet, and each other:
This tip is simple enough; after all, you've already taken the first step by reading this post!
1. Learn More About the Plastic Pollution Crisis
The more you understand how plastic pollution affects the environment, marine life, and your own health, the more likely you'll be to make strides on your own sustainability initiatives. Further, you may be inspired to share your findings with others to create a ripple effect of awareness and activism.
Of course, it's impossible to cover the enormity of this issue in one post. However, we encourage you to read up on additional pollution facts and figures and scout trustworthy sources like Surfrider to track developments and learn more.
2. Reduce Your Use of Single-Use Plastic
There are countless ways to integrate this tip into your daily life. Although they're simple, know that these habits have the potential to generate immense impact over time.
Here are some of our go-to tips to limit the use of single-use plastic:
Try bringing your own reusable shopping bags on your grocery hauls and other shopping trips.
When possible, shop for unpackaged produce and products in glass or aluminum packages versus plastic ones. You can even purchase reusable bags for produce to stock up on fresh fruits and veggies. The same goes for collecting dry items from bulk bins. (Bonus: You'll likely even save money in the process!)
Shop at your local farmers market to simultaneously reduce your plastic and carbon footprint.
Opt for a reusable water bottle to hydrate daily. Invest in a tap water filter to drink clean water without having to purchase single-use bottles.
If possible, skip plastic straws or buy reusable ones.
Take inventory of the plastic in your home, such as single-use bags, plastic wrap, and other items. Replace them with reusable, washable, and non-plastic alternatives wherever possible.
Support brands that take eco-friendly initiatives and voice your support for their actions. Similarly, reach out to your favorite brands to encourage them to prioritize sustainability.
3. Get Involved on a Larger Scale
Last but not least, here's where you can take your activism to the next level to elicit major changes as a collective:
Reduce plastic pollution at your local beach or waterway by joining a cleanup with your local Surfrider chapter. Stay informed about upcoming HUM x Surfrider cleanups by following our Instagram account, and bring your friends or make new ones at an event near you! If there isn't a Surfrider chapter or beach near you, you can still play your part by cleaning up your local watershed and reporting your findings to Surfrider's database.
Support policies and legislation that help reduce plastic pollution by contacting your elected officials about issues impacting ocean pollution and plastic waste in your area. Surfrider makes it easy to do so right from your computer in their Action Alert center.
Lead by example. Keep learning about the plastic pollution crisis and share what you learn with friends and family!
As you can see, there are many ways in which we all can play a role in reducing plastic pollution. With Surfrider, we look forward to educating and inspiring our shared communities together and invite you to join the movement.

Michele Ross
August 30, 2021
More like this