CEO Rachel Katzman on the P.volve Fitness Method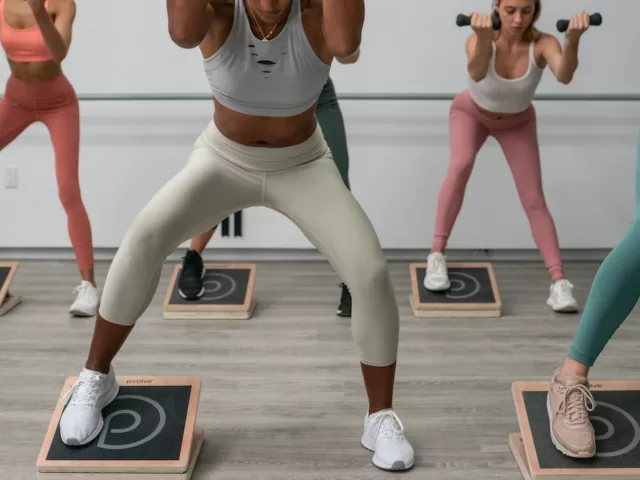 At HUM HQ, it's our job to stay on top of the latest lifestyle and wellness trends. Fitness, of course, is no exception. Streaming workout classes are all the rage these days, and
P.volve
is one of the leaders of the pack. P.volve is a resistance-based, high-intensity, low-impact fitness method that strengthens and sculpts the entire body, with a focus on activating your core and opening your hips. (The latter was a huge draw for me personally, as my hips are exceedingly tight—even as a dedicated yogi. I recently tried a studio class at their LA pop-up, and can attest that all selling points ring true.) The company not only offers at-home workouts, but they're also expanding across the country, with a flagship in NYC and studios opening in LA and Chicago in 2020. It's no wonder it's so accessible for all different types of women—from celebrities like
Olivia Culpo
to boutique fitness junkies and working or stay-at-home moms. To learn more about this need-to-know workout, we chatted with Rachel Katzman, CEO and Co-Founder of P.volve.
P.volve Q&A with Rachel Katzman
how does P.volve stand out compared to other types of workouts?
While other programs rely on reps, the P.volve method is based on mastering precise movements that activate hard-to-reach muscles and give you the best results. P.volve strengthens, sculpts, and energizes the entire body, all the while pushing you past
plateau
points. And most importantly, it works
for
your body, not
against
it. We've created proprietary pieces of equipment that focus on different body parts for those looking to tone one specific area. Simply put, they're unlike anything on the market. Bonus: They're small and portable (great for travel), and you don't need much space to use them.
How did you come up with the idea for the brand?
I'd spent years unhappy with fitness programs that never yielded the results I was looking for. When I was searching for a new workout method, I met my husband—P.volve Co-Founder, Stephen Pasterino. When Stephen, who had studied functional movement, became my trainer, I immediately saw my body change. I was hooked on developing strength, and finally found that mind-body connection I'd always searched for. I knew it was something that we should share with the world. So together we created the P.volve methodology and our equipment line, which is now available worldwide.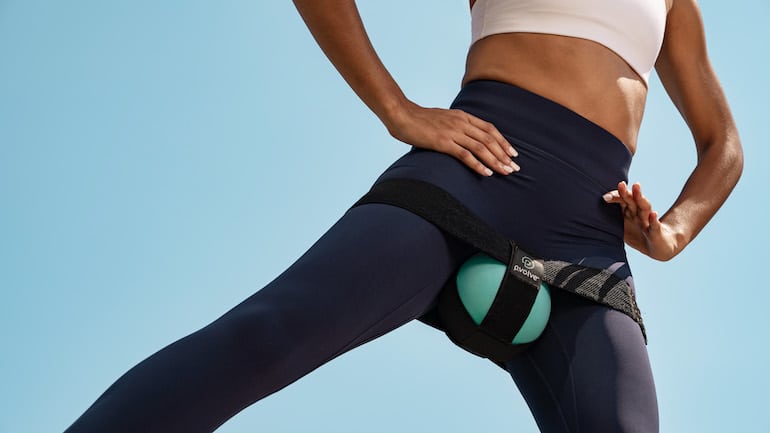 Who's best suited for this type of workout?
P.volve was created for anyone looking for a safe, low-impact fitness method grounded in functional movement. Essentially, that means our workouts actually help you move through your daily life better. We have a variety of classes and training videos that are tailored based on your unique fitness level and journey, so you never get bored. Then our
P.sweat program
is where we amp up the level of intensity.
How soon can people see results?
Depending on your background and goals, I'd say you can start to see results in as little as four weeks. However, you can expect more major results within three-to-six months.
What's a common misconception people have about fitness?
The biggest one that comes to mind is that you need to kill yourself to
lose weight
. At P.volve, we always say that
pain is not gain
. Pain is simply pain; it's your body's way of telling you that something isn't right. We designed a fitness method that actually
strengthens your core
, opens up your hips, and focuses on hard-to-reach muscles with ease. My advice? Stop believing the hype that you need to almost fall over from exhaustion from a workout. You should feel energized and ready for the day after,
not
ready to go to sleep!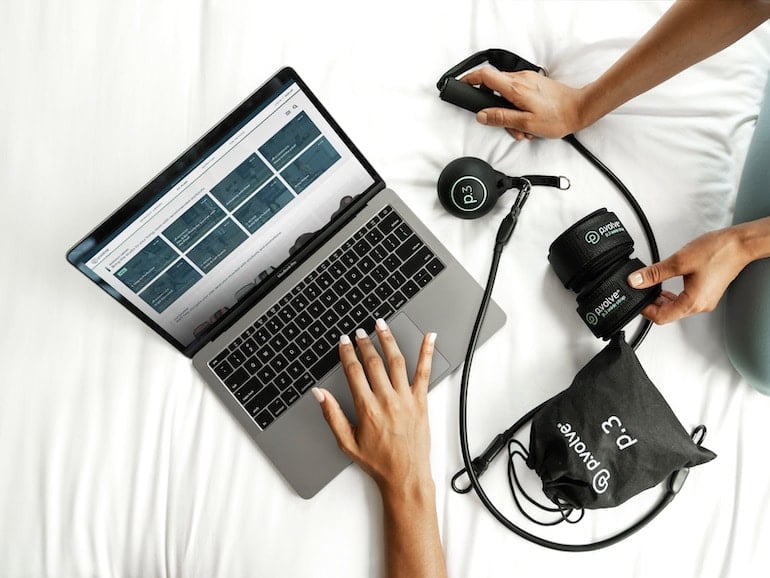 To what do you attribute P.volve's rapid growth and popularity?
I believe that when women find something that truly changes their bodies and gives them strength and
confidence
, they become your loudest advocates. Additionally, I think women were looking for a fitness option that could fit within their lifestyle—and even more importantly, one they actually enjoyed. Our customers saw the results they were looking for, and knew that our method was safe and scalable.
What's next in fitness and for P.volve?
The future of fitness is personalization. Each person is unique and has different goals, so we create workouts and equipment that allow for customization. Sure, we've made huge strides with allowing people to workout in their homes, on their time. However, we know most still want that personal connection or touchpoint with a trainer to ensure they have all their questions answered. We're currently working on bringing that level of personalization to our customers in 2020!
Want to experience P.volve for yourself? Start streaming today with a 14-day free trial and enjoy 15% off* your first equipment order.
*Discount automatically applied at check-out. Offer valid through 2/29/20.
More like this