7 Ways HUM Sustainably Sources Vitamins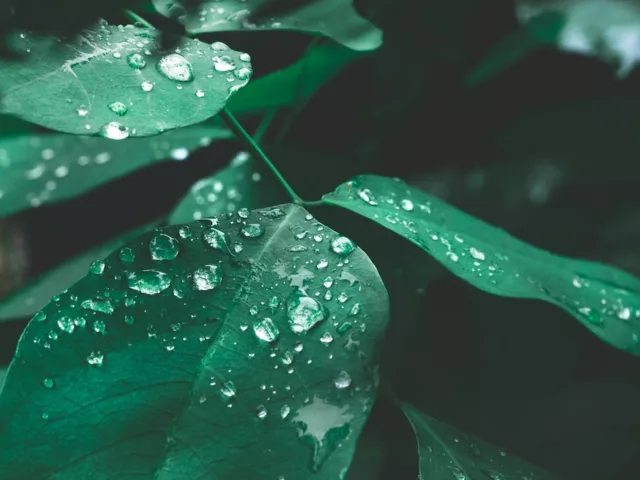 At HUM, we give significant thought to the mutual relationship between our natural vitamins and the lasting biodiversity of our planet. In fact, our formulas rely heavily on the sustainability of natural resources! Here's what we're doing to protect our ecosystems, as well as where we can improve.

7 Ways We Source Sustainably
Here's a look at some of the things HUM does to minimize our environmental footprint while maintaining high-quality standards for our natural vitamins.
1. California manufacturers
Leading scientists and researchers in California are behind the creation of all of our supplements. Because all manufacturing happens in
GMP-certified
, California-based facilities, greenhouse gas emissions from transporting products to and from our LA office is kept to a minimum.
2. Reduced packaging
The long-time pledge to "Reduce, Reuse, Recycle" has always placed the emphasis on Reduce first. At HUM, we made the decision to cut down on our packaging significantly. For example, all orders ship out in durable HUM boxes designed without the need for outer protection, cutting cardboard by at least 50 percent during the shipping process.
3. Recyclable materials
When reduction isn't possible, using recyclable materials is important, especially regarding plastic. HUM bottles are made out of PET.
Ecostar
describes it as "globally recognized as a safe, non-toxic, strong, lightweight, flexible material that is 100 percent recyclable." While non-biodegradable, it's the most widely recycled plastic in the world, with all parts of it being recyclable. In fact, researchers have just
recently found a bacterium
that lives off of PET, making significant strides in the effort to break down this material! See the '1' inside the universal recycling symbol on the bottom of all HUM bottles.
4. Plant-based sources
The majority of our products are vegan and derived from plant-based sources. This decision is conscious, as cow-derived gelatin capsulation is so common. Animal agriculture is responsible for 18 percent of greenhouse gas emissions and accounts for 55 percent of water consumed in the U.S. It's also the leading cause of species extinction, ocean dead zones, water pollution, and habitat destruction according to numerous sources cited by the documentary
Cowspiracy
. We do have a few exceptions to our range of vegan supplements including our fish oil, collagen capsule, and vitamin D3 softgel.
5. Sustainable methods
We're proud to use sustainable methods for sourcing high-quality ingredients. For instance, when it comes to producing a fish oil, there are many choices that can have a negative impact. Harmful fish-farming practices include the abundance of wild fish needed to feed stock, escape from fish hatcheries which can damage local species, and the significant use of antibiotics. At HUM, we source only tiny fish (mackerel, anchovy, and sardine) with the least impact on population and the fewest toxins. The tiny fish that supply our
OMG! Omega the Great
fish oil are from wild Peruvian seas. They're regulated with quotas for purity and quality, and to prevent overfishing from depleting quantities.
6. Non-GMO ingredients
Studies suggest cultivation of
GMOs
can be a risk to the environment and biodiversity. There are still numerous unknowns when it comes to the use of genetically modified organisms. As such, the potential for GMOs to escape fields and cause major disruptions to entire ecosystems exists.
7. Rigorous selection for natural vitamins
We go through a rigorous selection of the ingredients we use for formulating our natural vitamins. We take into account efficacy, clinical studies, consensus of scientific research, consumer insights, and bioavailability. Additionally, we ensure each ingredient is in its most natural form, grows without pesticides or antibiotics, and is formulated without artificial colors or preservatives. Although we're simply unable to source each ingredient certified organic while maintaining affordability for our consumers, our rigorous selection of ingredients and strict standards of testing are key to quality and purity.
3 Ways We Can Improve Sustainable Practices
Although we make great efforts to practice sustainable methods, we want to open up the discussion on ways we can improve! Here are a few of our goals as we grow as a brand.
1. Transparency
We made an early commitment to our nutrients' purity and potency while sourcing with the most sustainable methods. However, we believe we can do better at discussing how our practices align with our values. We always seek your feedback about what you expect of us. We love hearing about and sharing the ways you implement sustainable practices into your daily lives.
2. Deeper relationships with our suppliers
As a young brand, we put a real effort into connecting with the suppliers in line with our vision and values. With a great array of products and formulations, we aim to grow these relationships to deepen trust and well being on both ends. As we grow, we also have greater leverage with our suppliers. We aim to put this leverage to good use in spreading the use of sustainable practices!
3. Giving Back
As we grow as a brand and as a community, we strive to give back. We look to build partnerships with organizations that are also committed to promoting sustainability, protecting our environment, and benefiting the rich biodiversity of our planet.
More like this