No one knows glow like Nam Vo.
For anyone who has ever felt naked upon leaving the house without highlighter, get ready to take notes.  Well-beloved professional make-up artist Nam Vo is considered the glow guru of Instagram. There's an unmistakeable angelic sheen to her #dewydumpling work that we can't get enough of. Today we're sharing her tips, tricks and favorite products for irresistibly glowy skin.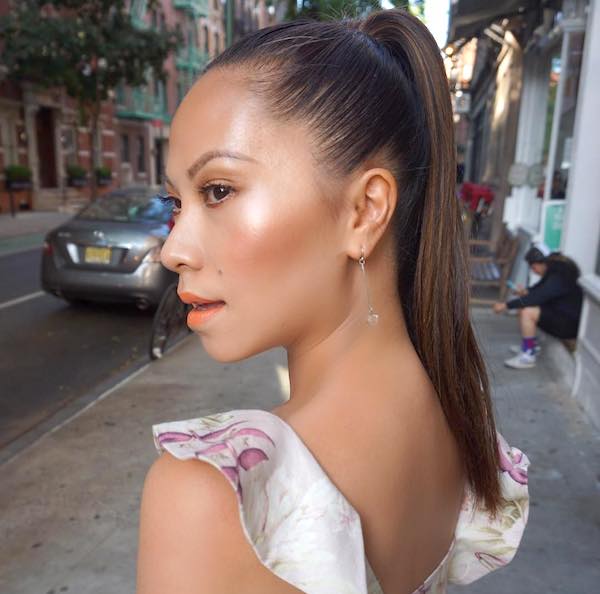 What's one beauty treatment you love?
I love it all, I have every tool, gizmo/gadget you can think of. But I believe nothing beats the good old  human touch and a good facial massage is my favorite thing to do.
Do you follow a specific diet?
Ha! I do not follow any diets although I probably should 🙂 I am definitely a person who retains salt and when I eat too much of it I see it instantly on my face, salty foods make me look like a plump dumpling and I personally prefer to look like a chiseled dumpling!
What HUM products do you take and why?
Well I'm obsessed with my skin so right now I'm loving Glow Sweet Glow and Collagen Pop. The gummies have a yummy creamsicle flavor that I can't get enough of and the collagen is easy to use on the go. I love that together they help keep my skin hydrated and plump.
Name three things in your refrigerator you can't live without.
Literally all I have in my fridge is hot sauce, water and jade rollers. ?
What about three essential makeup items?
Tatcha Dewy Mist, Better Than Sex Mascara and Shiseido Future Solution Foundation.
What's your go-to 5-minute makeup routine?
I am super easy with my routine. Concealer, blush, and of course, highlighter.
Do you have any favorite drugstore finds for those on a budget?
Yes! Covergirl Vitalist Healthy Glow Highlighter.
Last but not least, what does beauty from within mean to you?
Beauty means feeling comfortable in your own skin, having your light shine through – and well being glowy won't hurt either 🙂

4 Essential Nutrients For Glowing Skin
Why Night Creams Are Crucial For Beautiful Skin