How to Get Perfect Beach Waves in 3 Simple Ways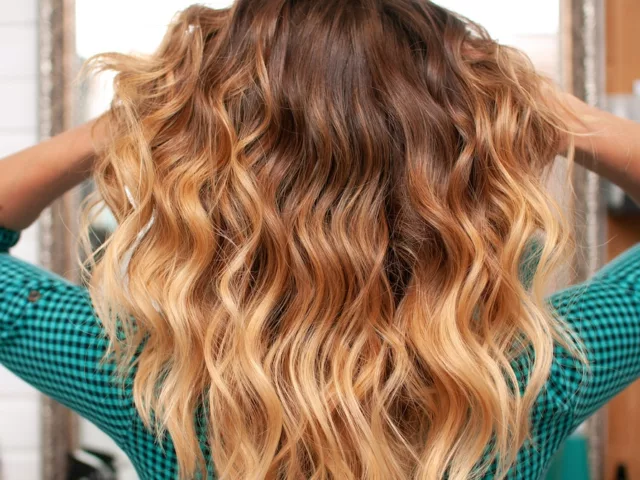 Wondering how to get beach waves with minimal effort? Celeb hairstylist Sarah Potempa shares three of the best ways to do so.
If you're jonesing to refresh your look, finding new ways to style your hair may be part of that equation. Both in summer and beyond, there's no trendier way to style your strands than by creating beachy waves. If you're nowhere near a beach, you might think that's impossible. However, with the help of celebrity hairstylist
Sarah Potempa
, it's anything but. Keep reading to learn her top tips and tricks for styling perfect beach waves.
How to Get Beach Waves
There are two main ways to get beach waves: You can either take an overnight approach or, on the day of, you can opt for instant beachy beauty.
Depending on your preference, you'll want to follow one of the three methods below.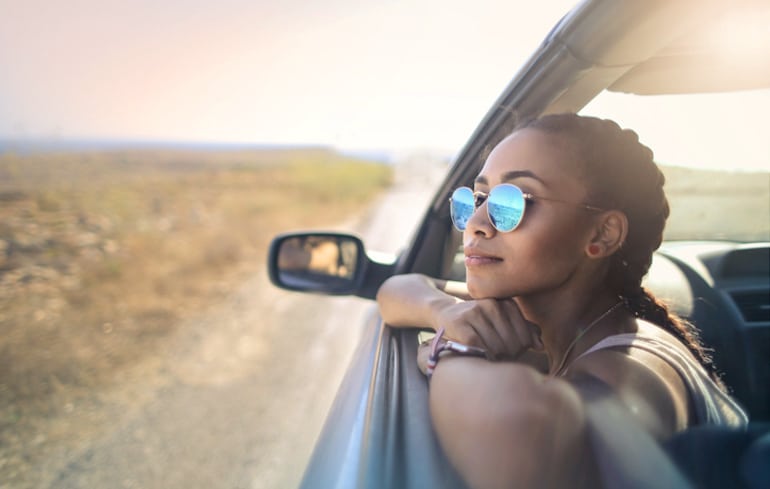 1. Braid + Wait
To get easy overnight beach waves, Potempa says to take a DIY approach. "You can achieve soft, beachy waves by sleeping in braids and taking them out when you wake up," she says. Don't just take the haphazard approach of
weaving together wet strands
, though. Instead, Potempa outlines the following how-to:
Start by applying a hydrating hair balm. Brush the product through dry or damp hair.
Section your hair into two braids.
Once you've weaved your hair to the ends, wait until they're fully dry to take the braids out.
Tip:
For perfect beach waves, Potempa advises braiding your hair tighter at the top and looser toward the bottom. Then, if you prefer instant beach waves, Potempa provides two other options to choose from.
2. Apply Texturizing Products + Scrunch
First, Potempa says that you can enhance your natural texture by applying mousse to the roots of your hair and spritzing a wave-enhancing spray into the mids and ends. "Then, take a T-shirt or soft towel and scrunch up," she instructs.
Tip:
Use a blow dryer
with a diffuser attachment
to set the style.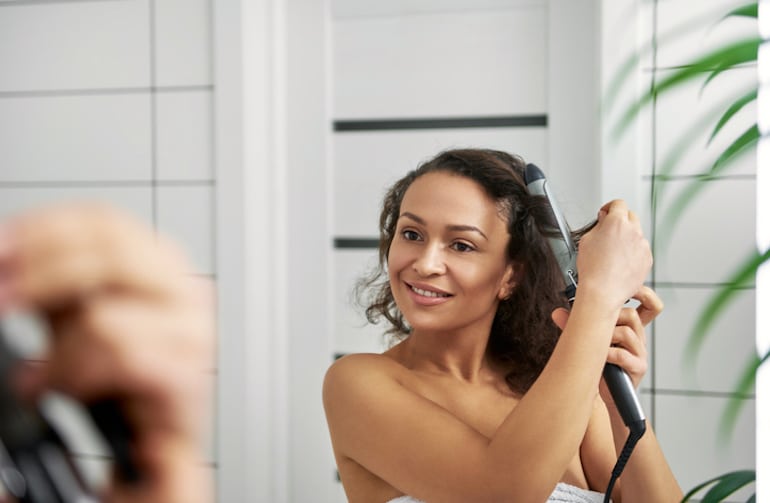 3. Use Heated Tools for Effortless Beach Waves
Of course, if you want to get the most fuss-free and consistent beach waves, heated styling tools exist for that very reason. Potempa, a fan of effortless beach waves herself, created the
Beachwaver Pro
to give fellow beauty lovers a quick and easy approach to a style that can sometimes be tricky to achieve. "The Beachwaver gives you gorgeous waves with just the touch of a button," she explains. "It's a self-rotating curling iron that was designed with a professional but simplistic concept in mind: to help cut down your styling time." This tool is unique from standard curling irons in that it automatically rotates in both directions to style perfect beach waves with minimal effort.
Tip:
Have another large-barrel curling iron you love? Simply use that and follow the styling tip above—that is, mixing up the direction in which you wrap your hair around the barrel—to get tousled beach waves at home.
Final Thoughts
Now that you know how to get beach waves in three ways, you're nearly good to go. But first, Potempa leaves us with one final styling tip you'll want to adopt. She says that the most common mistake for this hairstyle is accidentally creating a super crunchy texture. To avoid this, she says to steer clear of any:
"These products tend to make the hair crunchy," she warns. "Instead, try a flexible, pliable product" to hold and maintain the beachy mane of your dreams.

Rebecca Norris
August 27, 2021
More like this