One Week Vegan Meal Plan From A Dietitian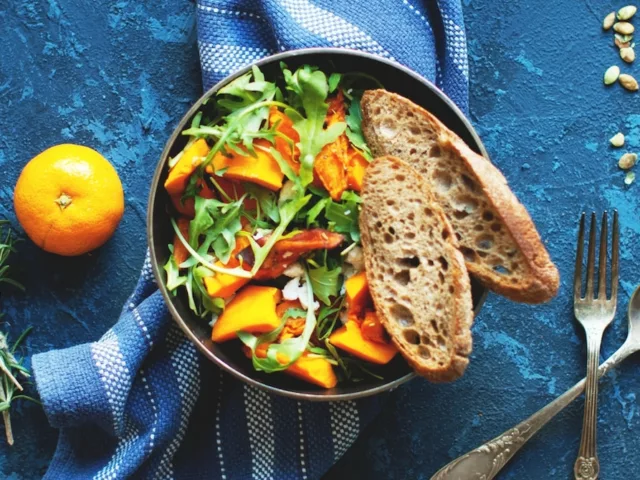 This one week vegan meal plan has everything you need.
Why You Should Eat This
First, plant based diets avoid saturated fats which are highly inflammatory and can also clog pores. Also, fruits and vegetables are high in antioxidants and phytonutrients. These are the building blocks for radiant skin and hair. Then, this meal plan is full of fiber. Which, when you combine with lots of water and some physical activity, can be highly beneficial for your digestion. So without further ado, here's what you'll need…
One WeeK Vegan Meal Plan & Grocery List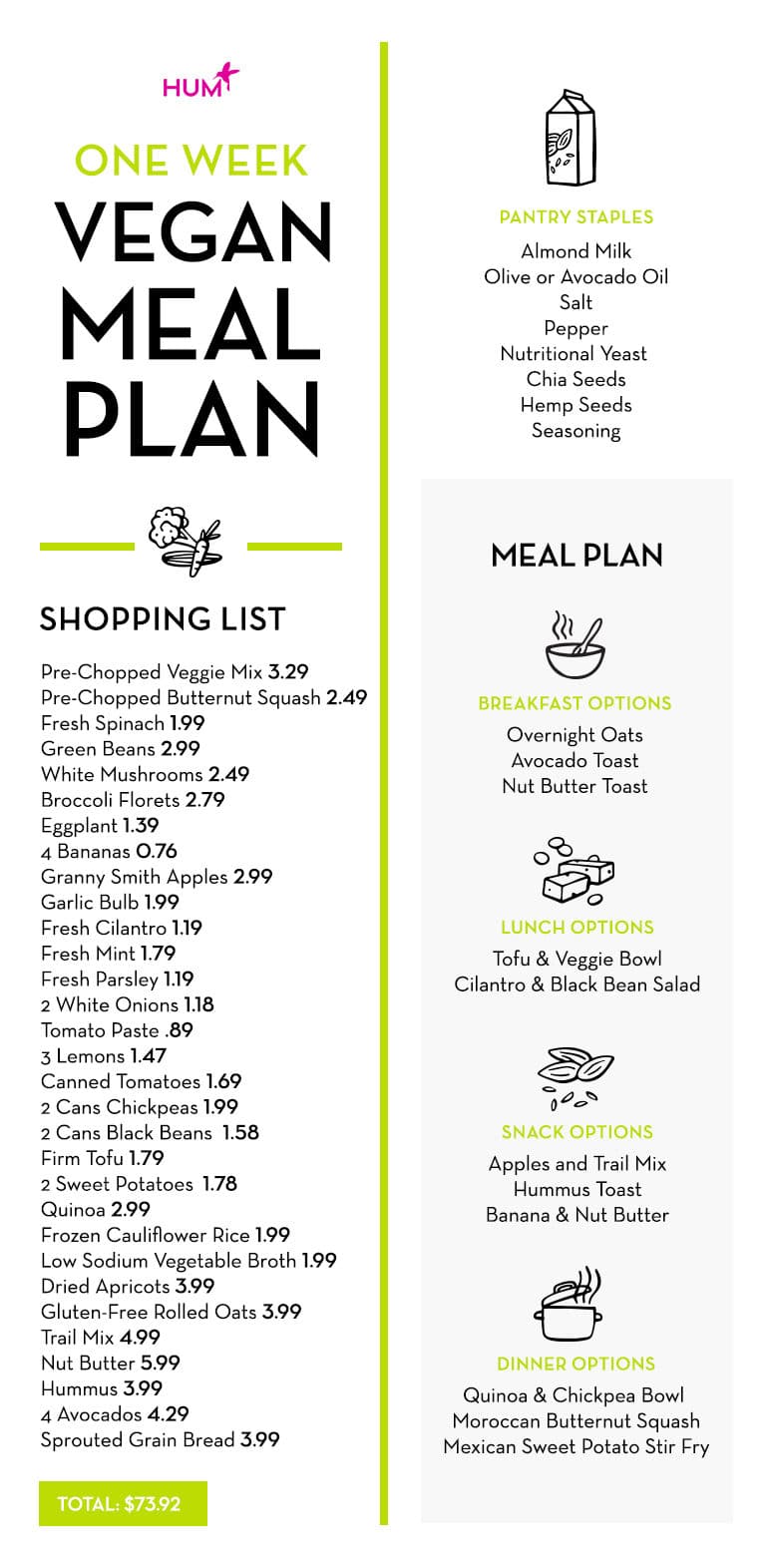 RECIPES
Now, here's how to prep the items listed above:
OVERNIGHT OATS
For freshness, I recommend only making 3-4 of these at a time. Mason jars are a convenient and economical way to prepare a bunch in advance. First, pour about 1 cup of your nut milk of choice in each jar. Then, add ½ cup of gluten-free rolled oats. Next, add 2 tbsp. of chia seeds and 1 tsp. of coconut sugar or stevia. Then, chop up one medium sized apple and add to your mix. For extra flavor, add a splash of cinnamon or vanilla extract. If you want, you can also add 1 tbsp of nut butter or a handful trail mix. Leave the jar in your refrigerator overnight for a grab-and-go breakfast in the morning.
TOASTS
For avocado toast, spread half of an avocado over two toasted slices of sprouted bread. Top with 1 tbsp. of nutritional yeast and 2 tbsp. of hemp seeds.
For nut butter toast, spread 2 tbsp. of nut butter over two toasted slices of sprouted bread. Sprinkle 2 tbsp. hemp seeds over the surface and top with a sliced banana.
Quinoa
I recommend cooking an entire box of quinoa at once to last the whole week. It's versatile enough for a variety of dishes and also very high in protein. Even better, it actually contains
all the essential amino acids that you need
. To prepare quinoa, simply cook one part quinoa with two parts water over the stove. Add a pinch of salt for extra flavor!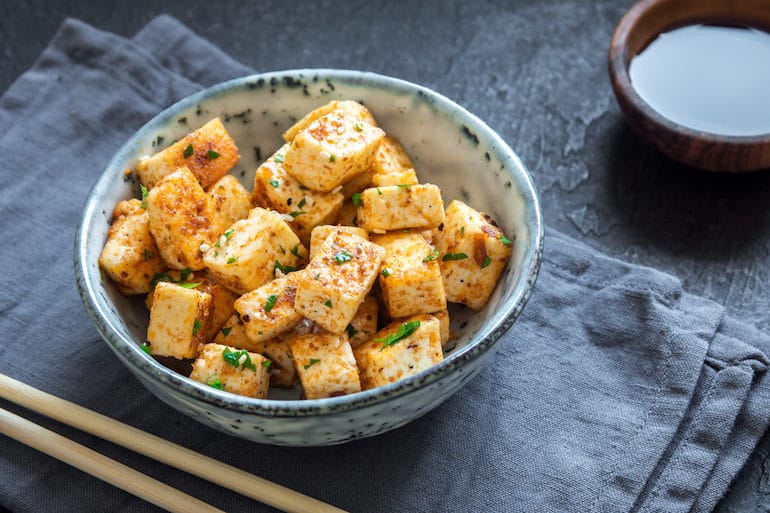 TOFU, QUINOA AND VEGGIES
It is very important to buy extra firm tofu for this! First, you'll need to press the tofu to get as much moisture out as possible, Then, cut the tofu into cubes and toss with a seasoning mixture of your choice. Sauté over medium heat until crispy.
Now, we prep the veggies. This is where the pre-chopped vegetable mix comes in. The one I use has a mixture of broccoli, carrots, green and red cabbage, jicama, green bell pepper, radish and celery. However, any mix of vegetables that appeals to you will work! A pre-chopped package saves on time, but you can also create your own. To cook, just heat a skillet with oil and stir-fry the veggies with seasoning. If you're really short on time, you can also just dress the raw vegetable mix with hummus.
To create a meal, simply put together a bowl with cooked quinoa, the tofu and veggies.
CILANTRO, BLACK BEAN AND QUINOA SALAD
First, drain and rinse one can of black beans. Mix with 1 cup of cooked quinoa. Then, steam 1 cup of broccoli on the stove. Allow it to cool and add to your salad along with 1 cup of spinach, 1/2 an avocado, and 1/2 cup of fresh cilantro. Now, set the salad aside and make the dressing. In a jar, shake up 2 tbsp. olive oil, 2 tbsp. hummus, the juice from one lemon, and any spices you like.
QUINOA AND CHICKPEA BOWL
First, preheat the oven to 400 degrees. Cut a sweet potato into cubes. Toss in olive oil, salt, pepper and roast in the oven for thirty minutes – or until edges brown.
Next, drain and rinse a can of chickpeas. Combine 1/2 cup cooked quinoa with 1/2 cup of clean chickpeas. Add half the sweet potato cubes, 1 cup of spinach, and 1/2 an avocado. Then, top with 2 tbsp. hemp seeds and 1 tbsp. nutritional yeast. Feel free to add a spread, salsa, or hot sauce of your choosing.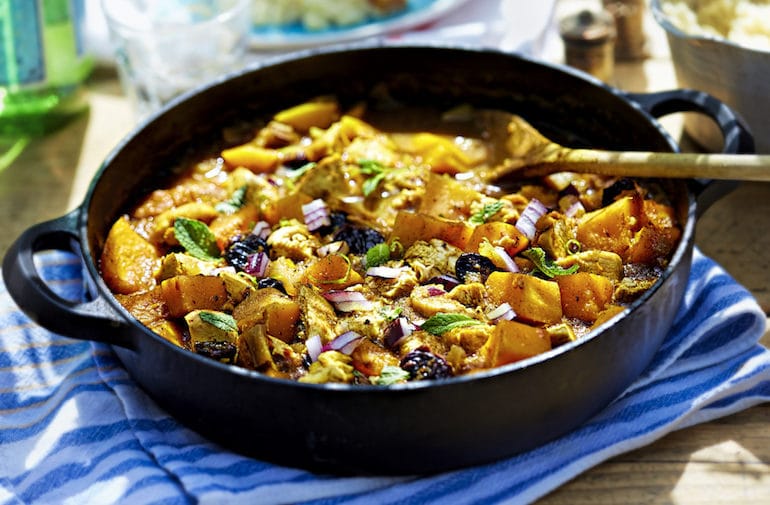 MOROCCAN STYLE BUTTERNUT SQUASH
First, drizzle 2 tbsp. olive oil to a large frying pan over medium heat. Allow it to warm while chopping two medium onions. Add them to the pan. Fry your onions for 10 minutes, or until soft and brown. Add 5 cloves of sliced garlic along with 1 tsp. cumin, one tsp. coriander, 1/2 tsp. chili powder, 1 tsp cinnamon, and 1/2 tsp. ginger powder. Stir in 4 cups vegetable stock, 2 tbsp. tomato paste and 1 tbsp. harissa. Next, chop up 1 cup of haricots verts, 1 medium eggplant, 1 large carrot and 20 organic dried apricots. Add to the pot with pre-chopped butternut squash and combine. Simmer for 20 minutes, or until the squash is tender.
While the dish is cooking, make the dressing. Combine 1/2 cup fresh mint, 2 tablespoons tahini, 2 fresh garlic cloves, the juice of one lemon, and 1/2 cup of water in a blender. Season with salt and pepper to taste. Set aside. Finally, heat up frozen cauliflower rice on the stove. Also, rinse and drain a can of chickpeas. To plate, scoop vegetable mixture over cauliflower rice and add chickpeas, lemon juice, salt and pepper to taste. Top with fresh mint and drizzle with the tahini dressing.
MEXICAN SWEET POTATO STIR FRY
Start by spiralizing a sweet potato. (If you don't have a spiralizer, you can also just cut into small cubes.) Next, heat a skillet with a drizzle of oil. Chop 1 yellow onion and cook in the pan for three minutes. Next, add 4 cloves minced garlic and 1 tsp. cumin. After a minute, add spiralized sweet potato – or sweet potato cubes. Then, stir in 1 can of tomatoes and 1 can of rinsed black beans. Simmer for 8-10 minutes until sweet potato is fully cooked. Serve with avocado slices and fresh cilantro.
CONCLUSION
I hope this gets you inspired to try a week of plant-based meals! By planning the majority of our meals and snacks, we can ensure we're getting a nutritionally balanced foundation to our week. But, of course, even I can appreciate the occasional treat to maintain mental sanity. (Vegan ice cream, anyone?)
Not a vegetarian? Try this omnivore friendly
Trader Joe's meal plan
.
More like this