At our recent Mighty Night launch event in New York, we couldn't get enough of this magical macadamia dip recipe by Health Chef Julia. Packed with flavor, color, and phytonutrients, we suggest making double batches to share with your friends.
Here's what Julia had to say about this delicious appetizer.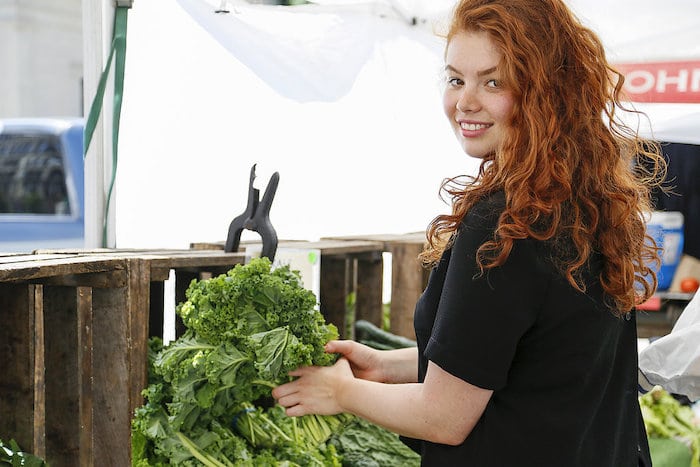 About This Macadamia Dip Recipe
While many dips rely on chickpeas as the base, Julia switches things up by using macadamia nuts instead. "Nuts are full of flavor, plant proteins, and are associated with heart health," she explains. "Nuts are also an excellent replacement for animal proteins. Macadamia nuts, in particular, are high in healthy fats and may help those trying to lose weight." Finally, she notes that one serving of macadamia nuts also contains dietary fiber, protein, manganese, thiamin, and a good amount of copper. Now that's what we call nutrient-dense.
Then, because macadamia nuts contain protein, high amounts of beneficial fats, and fiber, they're extra satiating. "Together, these nutrients can help a person feel full for longer. The fat takes longer to digest, and protein and fiber help prevent large blood sugar changes that can make a person feel hungry," Julia explains.
Finally, the vibrant color in this macadamia dip recipe comes from purple cabbage. "Purple cabbage is rich in antioxidants to help protect against cellular damage," she shares. Moreover, it's an incredibly versatile vegetable. "You can enjoy cabbage raw, cooked, or fermented, and add it to a variety of dishes," she hints.
How to use this dip
At the event, we ate this tasty dip with roasted purple sweet potatoe. It was a fantastic combination. This macadamia dip recipe is also delicious with raw vegetables for snacking. Alternatively, it can be a great spread for your next raw collard wrap or spring roll. Julia also recommends adding champagne vinegar to thin it and make it into a salad dressing! Genius.