Dietitian vs. Nutritionist: What's the Difference?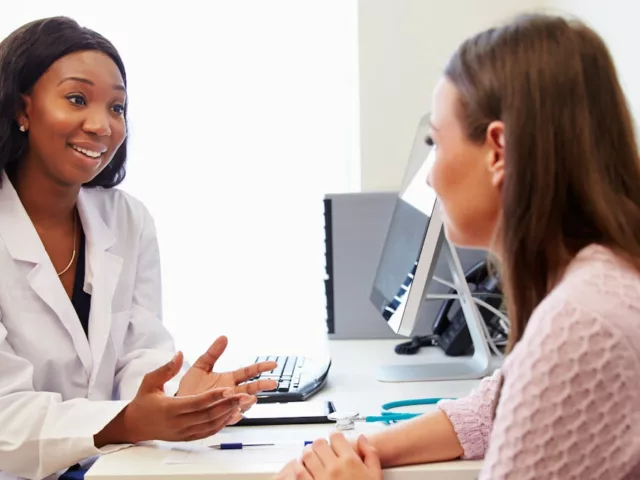 Confused about the difference of dietitian versus nutritionist? We've got you.
Between social media influencers, bloggers, and celebrities endorsing specialty diets, it can get pretty confusing. It seems like everyone is a nutrition expert these days. Even when it comes to certified experts, there are various degrees of validity. While it's great to have options, it's also important to know the difference. You've likely heard of both dietitians and nutritionists – but do you know the difference?
Dietitians vs. Nutritionists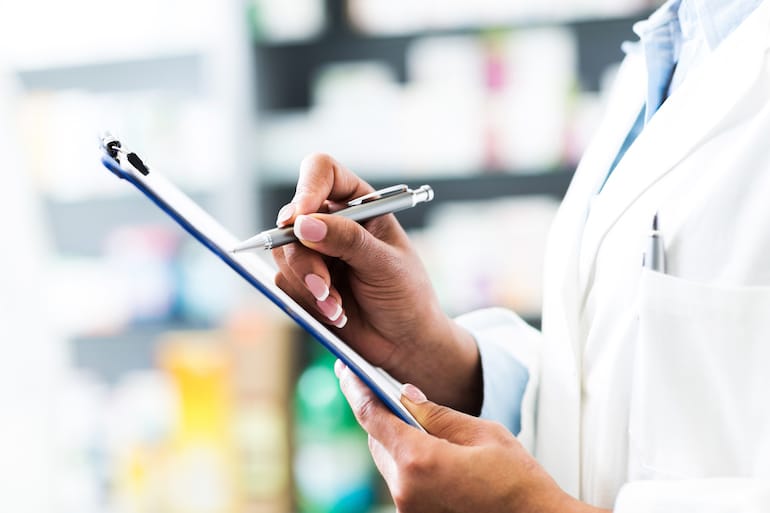 What Is a Registered Dietitian?
A registered dietitian (or R.D. for short) must have a minimum of a four-year bachelor's degree with a focus on dietetics. However, it is not uncommon to find many dietitians with master's degrees in nutrition. A dietitian must also complete an accredited 6-12 month supervised training program and pass a national examination administered by the Commission on Dietetic Registration to obtain their license. Passing that national exam ensures the R.D. is able to practice anywhere in the United States. In addition to all of this, there is a continuing education requirement. Dietitians must take 75 units every 5 years to stay up to date with current research.
R.D.'s can earn additional specialty certifications in more niche areas of nutrition. For example, some become lactation consultants or get certifications in sports dietetics, renal nutrition or pediatric nutrition. It is not uncommon to find an R.D. with a specialty certification that fits your exact needs.
Where can you find them? Many dietitians work with patients in hospitals, clinics and other healthcare facilities. Dietitians also work at colleges and universities, where they may focus on public health issues, teach nutrition and health classes, or do research projects. Others find work in food or wellness corporations – such as HUM!
Many other dietitians choose to go into private practice to consult with individual clients or even businesses who want to offer their employees nutrition education as a benefit.
HUM RDS
At
HUM Nutrition
, we have a team of registered dietitians to guide our members in their nutrition journey. When you take our
quick three minute quiz
, you'll received personalized supplement recommendations along with an R.D. pairing. This person can go over your recommendations in more detail, discuss any nutritional concerns you have, and help you get the most out of your supplement routine and diet. Learn more about the team of HUM R.D.s
here
.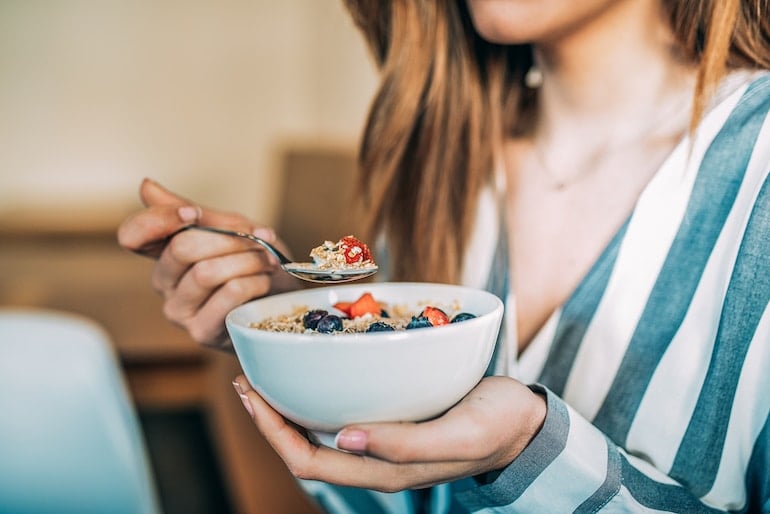 What is a Nutritionist?
In the United States, the title of nutritionist is not as regulated. That means it tends to have a broader, more general meaning. Unlike the title of "doctor", which requires proof of qualifications, this title is not protected. Meaning, technically someone could call themselves a nutritionist without having had any formal training.
Typically though, to qualify for employment, nutritionists will need to have some sort of formal coursework in nutrition related subjects. There are nutritionist certification boards, where once passing the certification exam, a nutritionist can refer to themselves as certified nutrition specialists (CNS). This is a protected title that requires applicants to have an advanced degree along with practical experience before taking the exam.
To make things a little more confusing, because the term nutritionist is used so widely and becoming increasingly popular, R.D.s are now being called registered dietitian nutritionists or R.D.N.s. Just remember, while all registered dietitians can be considered nutritionists with their extensive training and background, this doesn't work both ways. A nutritionist is not the same thing as a dietitian unless they have undergone that same level of training.
In terms of services, nutritionists can certainly offer general assistance in the managing symptoms of health problems or eating disorders and wellness. However, most of their work deals with food behavior. They teach clients about the general nutrition, health properties in food, and offer nutrition supervision.
Bottom Line
Whether you're interested in working with a dietitian or nutritionist, it's always good to research about the candidate you have in mind and understand their credentials. When someone calls themselves a dietitian, nutritionist or wellness guru on social media, know what their title actually means. Do your homework to find an expert who has the background and qualifications necessary to inform your personal goals.
More like this