Want to Drink More Water? Try Agua Fresca, a Refreshing RD-Approved Drink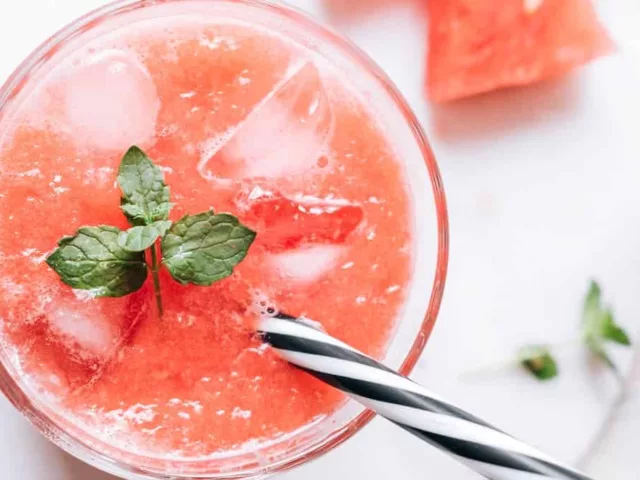 Agua fresca is officially TikTok's favorite drink. But what is agua fresca, exactly? Gaby Vaca-Flores, RDN, CLE, HUM Nutrition's education specialist, explains everything you need to know about this trending beverage—and shares three delicious, hydrating recipes you can make at home.
If you're on TikTok, you've probably come across the recent agua fresca or "spa water" trend. Although it's trending now, agua fresca has been around for centuries and is a staple in many Latin American countries. Not only is it absolutely delicious, but it's also extremely hydrating and offers several health benefits. Plus, it's a quick and easy treat anyone can whip up in their kitchen. Below, I'll dive into the origins of agua fresca, its health benefits, and three easy recipes to try.
What Is Agua Fresca?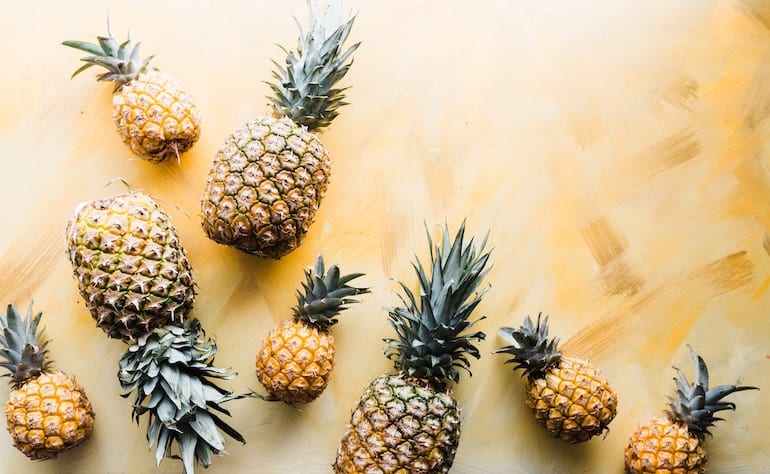 Agua fresca is Spanish for "fresh water". A more accurate definition, however, would be infused or flavored water.
It's worth clarifying that the term agua fresca describes a category of drinks whereas a type of agua fresca is named according to its flavor. For example, a pineapple agua fresca is called agua de piña, which is Spanish for pineapple water.
Traditional to Mexico and some Latin American countries, agua fresca is a popular drink during warmer months. Usually, agua fresca is sold by street vendors outside of churches, schools, markets, and on special occasions. Of course, families also enjoy making agua fresca at home. (My dad actually makes a mean hibiscus agua fresca—peep our family recipe below!)
On TikTok, you might see some people mistakenly referring to agua fresca as "spa water". Spa water is water that's lightly infused with fruit or cucumber (think: lemon water). Agua fresca, on the other hand, is concentrated, packed with flavor, and made with a variety of edible plants and seeds, in addition to fruit. Additionally, agua fresca can vary from sweet to tart to even milky in flavor.
Some of the most common agua fresca flavors include:
Agua de horchata: made with vanilla, white rice, and cinnamon
Agua de jamaica: made with dried hibiscus flower leaves
Agua de limon: made with fresh lime juice
Agua de fresa: made from blended strawberries
Agua de tamarindo: made with edible fruit from the tamarind tree
Agua de sandía: made with blended watermelon and fresh lime juice
Is Agua Fresca Healthy?
You may find it surprising that most people don't consume agua fresca for its health benefits. People drink agua fresca because it's a delicious (and affordable) way to quench your thirst during the summer. Nevertheless, agua fresca is inherently a healthier alternative to other flavored beverages (such as sugary sodas or juices).
Given that the base of agua fresca is water, it can help boost your hydration levels. When you're adequately hydrated, you're less likely to crave high-sugar beverages like sodas and juices. Moreover, agua fresca is a fun and easy way to incorporate more fresh fruits and other edible plants into your diet.
Remember: Agua fresca is traditionally made with added sugar for sweetness. You can control how much sugar you add (if any) depending on how sweet you like your beverages.
Overall, homemade agua fresca is a healthy beverage. Just be careful with powdered, premade agua fresca, as this is typically made with artificial flavors and sweeteners. Instead, opt for homemade agua fresca—it's quick, simple, and absolutely delicious.
How to Make Agua Fresca
Most agua fresca is made by creating a fruit (or flavor) concentrate and diluting it in a large pitcher with water, sugar, and ice. The concentrate is typically made by blending whole fruit into a liquid or by boiling/soaking an edible plant or flower. So whether you're a whiz in the kitchen or you hate cooking, agua fresca is relatively easy for anyone to make.
3 Agua Fresca Recipes to Try
Ready to get in on the TikTok trend? Here are three RD-approved agua fresca recipes to test out.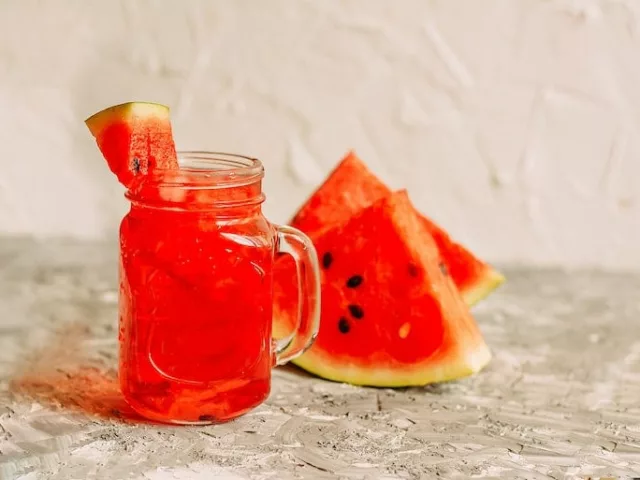 Agua de Sandía (Watermelon Agua Fresca)
INGREDIENTS
2 lb seedless watermelon chunks
4 cups of cold water
¼ cup fresh lime juice
¼ cup cane sugar (or to taste)
Pinch of salt
Ice
SUPPLIES
A large pitcher
High-speed blender
INSTRUCTIONS
Create the watermelon concentrate by blending the watermelon and lime juice until the watermelon is completely broken down into a smooth texture.
Add the sugar and salt. Continue blending until a liquid consistency is achieved.
Pour the watermelon concentrate into a large pitcher and stir in the cold water.
Optional: if you prefer no pulp, strain the watermelon concentrate into the pitcher instead.
Serve with ice.
Pro Tip:
Level up your watermelon agua fresca by adding in HUM Nutrition's Collagen Pop for a delicious boost of collagen and vitamin C!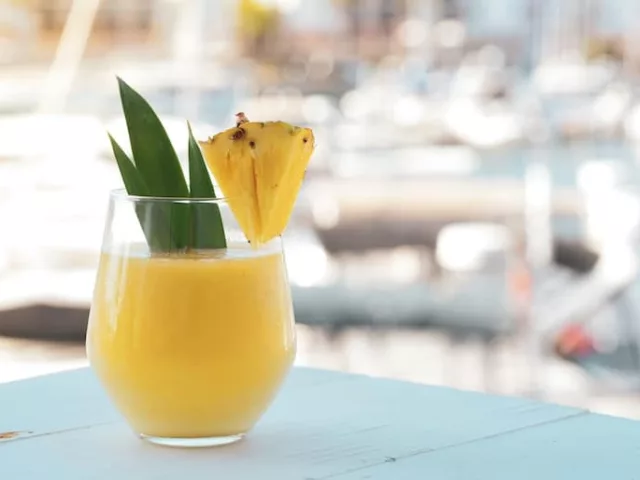 Agua de Piña (Pineapple Agua Fresca)
PREP
15 mins
COOK
15 mins
SERVES
6
INGREDIENTS
2 lb pineapple chunks
4 cups of cold water
4 tbsp cane sugar (or to taste)
Ice
SUPPLIES
A large pitcher
High-speed blender
INSTRUCTIONS
Create the pineapple concentrate by blending the pineapple chunks and 1 to 2 cups of water into a smooth texture.
Pour the pineapple concentrate into a large pitcher and stir in sugar and remaining cold water.
Optional: if you prefer no pulp, strain the pineapple concentrate into the pitcher instead.
Serve with ice.
Pro Tip:
Pair this pineapple agua fresca with a high-protein meal (think: grilled chicken or a quinoa bowl). Pineapple delivers the digestive enzyme bromelain, which helps the body breakdown protein for better digestion. Plus, it can help with post-meal bloating!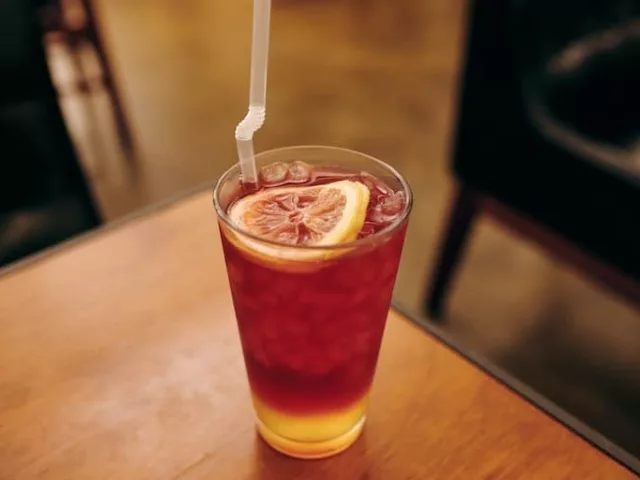 Agua de Jamaica (Hibiscus Agua Fresca)
PREP
45 mins
COOK
45 mins
SERVES
6
INGREDIENTS
2 cups dried hibiscus flowers
8 cups of water
¼ cup cane sugar (or to taste)
Ice
SUPPLIES
A pot
A large pitcher
High-speed blender
INSTRUCTIONS
Add 3 cups of water and hibiscus flowers to a pot and bring to a boil.
Once boiling, reduce heat to low for 10 minutes.
Remove from heat and allow to cool.
Pour about 1/3 to 1/2 (depending on how strong you like it) of the hibiscus concentrate into the pitcher.
Fill the rest of the pitcher with the remaining water and stir in sugar.
Optional: Strain hibiscus leaves before adding to the pitcher.
Add ice to cool or pop into the refrigerator until ready to serve.
Pro Tip:
Hibiscus leaves, or jamaica, are loaded with health benefits. They are high in antioxidants like beta-carotene and vitamin C which can help give your immune system and skin a boost!
More like this