Julianne Hough's Pretty Powder Smoothie Recipe
Get the recipe that the dancing superstar whips up for more energy.
To say that Julianne Hough is successful would be an understatement. She's starred in the remakes of Footloose, Rock of Ages and the live-TV Grease Live!, appeared on Dancing with the Stars for 11 years, started her own self-titled lifestyle blog Jules, and even has a line of workout clothes. (All that multi-hyphenating has got to be exhausting.)
Even she isn't immune to the inevitable mid-day slump (stars, they're just like us!). Instead of reaching for coffee, Julianne blends up a smoothie made with HUM's Raw Beauty powder! (Like Julianne, our Raw Beauty is a bit of a multi-hyphenate: It boosts metabolism, improves skin tone, and gives you the energy you need to get through the rest of your day, with no caffeine or sugar crash.)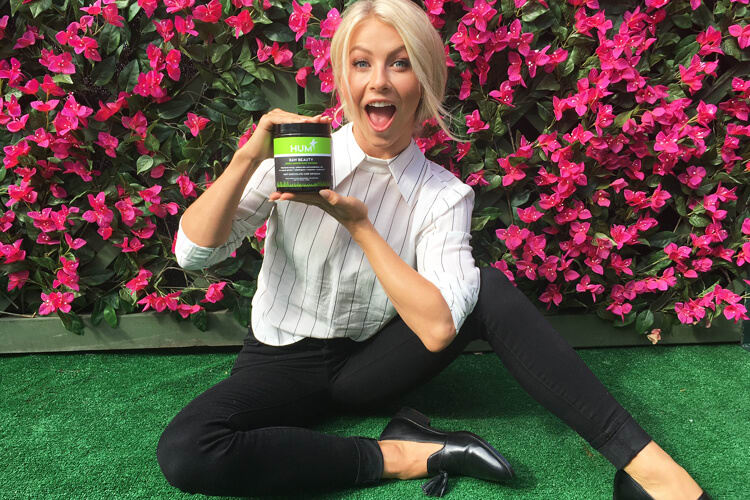 Julianne Hough's Pretty Powder Smoothie
Julianne Hough's Pretty Powder Smoothie
PREP
5 min
COOK
1 min
SERVES
1
INGREDIENTS
1 scoop HUM Nutrition Raw Beauty Green Superfood Powder
1 cup almond milk
1/2 banana
1/2 cup strawberries
1/2 cup ice
INSTRUCTIONS
Blend until smooth and enjoy your day!