Big Chill®
helps your mind and body cope with stress
Enhances your ability to stay calm and focused
Clinically proven to help the body manage stress
Adaptogens help balance adrenals
Rhodiola Rosea
30 vegan capsules, 30 days
Science
Rhodiola is an adaptogenic plant that helps the body respond better to stress. A 2012 study on the effects of rhodiola extract on mental performance under stress and fatigue found the group who received the active ingredients had lower fatigue and performed better than those who received the placebo.
Ingredients
Rhodiola Rosea

Calming Root Extract
How To Take
Take 1 capsule, at any time, with food.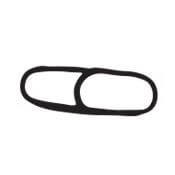 Take 1 capsule
at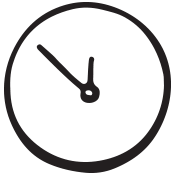 Any time
with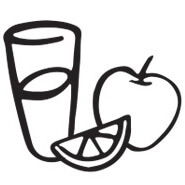 Food
How It Works
Prevent the negative effects of stress on your skin and health-- take a Big Chill.

Eva

This is a game changer for me. It calmed my anxiety and I could feel my stress drop with in the first week. I have a high stress retail management job and I felt myself handling things in a much more relaxed manor. My boss family and friends noticed the change. I wish I had known about Hum's big chill earlier. This has been the best supplement and the only one that feels like it makes a difference.

Jan 15, 2020

Kelsey

I had been struggling with mild depression for a little over a year, and had signed up to see a psychiatrist about antidepressants. But, as a last resort, I ordered a bottle of these and I have to say, they made a big difference for me, so I ended up canceling my appointment. I wanted something that didn't have any known side effects, and since my depression was mild-moderate, I think these (in combination with Vitamin D and switching off of hormonal birth control) have worked well enough to prevent needing to take an antidepressant. That said, for anyone struggling with depression, I recommend trying these, but there is no shame in needing antidepressants instead/in combination of these. For me, I am much less irritable and feel much calmer and optimistic. I still have small waves of anxiety and a few days of crappy moods, but they do seem more manageable with this supplement. I highly recommend these to anyone feeling in a bit of a rut or struggling with anxiety.

Dec 29, 2019

Kayla

Big Chill is making a huge impact on my life. I live with crippling anxiety (sometimes it is so bad I can't leave my bed or the house), and also deal with biology that is resistant to medicine -- SSRIs have had little to no impact on the disorder and doctors have tried a battery of cocktails over the past five years. The only thing that seemed to "work" prior to Big Chill was taking prescription Hydroxyzine to take the edge off. Long term, this creates a host of issues as it is an antihistamine, i.e. exposure tolerance, rebound allergies, etc. have cropped up due to overuse throughout the years, and the anxiety reached a point where I had lost a job, my apartment, and everything I owned. No joke: I've been on Big Chill for two months, and my response to stressors and anxiety is profoundly improved. I have been able to report to my new job every day without concern for an entire month, and no longer have the "dread" feeling in the evening before going to sleep, or in the morning when I wake. I've combined Big Chill with the HUM Vitamin D and melatonin supplements, and if going into month three is as successful as the past eight weeks has been, I have no plans of stopping this supplement. It is important to note that everyone is different: in no way am I advocating for individuals to stop taking their medication and try this if you are currently being treated...but if you are having serious issues with your Rx regimen now and want to give this a shot, I wholeheartedly recommend it. I have missed one day of Big Chill, and could immediately tell the difference in tension and response, and I've only had to take my emergency Rx of Hydroxyzine 4-5 times in the past eight weeks, in contrast to 2x per day, every day, for several years. Career: deadline heavy media and creative. Lifestyle: Sober. Diet: Clean/farm-to-table/omnivore.

Oct 28, 2019

Lizb

Love this! Best supplement I have found!

Sep 30, 2019

johana1505

I tried it and I loved it, I am more relaxed, less stressed, I sleep better, it really works and I am very happy, I even started taking it days before my period and 0 stress symptoms.

Sep 22, 2019

Lissla

So I gave this a shot because I know I have a bit of anxiety from my job and because my doctor said the stress of my job is probably causing me to feel short of breath all the time. I think this may be causing me to have headaches but the ingredient in this product is also present in Uber energy and I use that without issues. Either way, I do think this has been helping with my anxiety and stress. I'll usually wake up and after awhile start feeling the shortness of breath, with it being increasingly difficult to get a feeling of relief. Since taking this I have an easier time breathing, although it's still difficult at times. I'm kind of less irritable and less stressed overall. I'm going to continue to use this for a couple months to see what happens.

Sep 10, 2019

Lori050174

This is a very good supplement for those who have a lot of stress in their lives. I've been using this for over 2 months now and I'm loving the calming effect & that I'm not breaking out from the stress nearly as much as I used to. I've even been able to back off of my Xanax, which is a major feat for me. I'm so excited to have found this supplement and HUM!

Sep 9, 2019

Liv

I've been taking Big Chill for almost 2 months now and I can honestly say I feel a difference. My work days have been easier to handle, I feel more focused and less stressed with daily tasks. I choose to take Big Chill first thing in the morning with my coffee.

Aug 17, 2019

Laur

I have a pretty stressful job and tried everything from meditation to essential oils to help me cope with my anxiety on a daily basis. Big chill has really helped keep my anxiety attacks at bay and I noticed the effects right away. Will be buying regularly!

Aug 16, 2019

Brianna

I've tried many other supplements that claim to do the same thing, relieve stress and help improve moods. None which worked, until I found this! After only a week, I'm noticing I'm much more relaxed & I'm not nearly as irritable as before. This is the real deal, if you're on the fence, do it!

Jul 17, 2019
Need help finding the right
product for you?
Our 3-minute look and feel great quiz will change your life forever. Meet your free personal nutritionist and earn $10 off your first order!
Get Started